Log-in with your Admin credentials.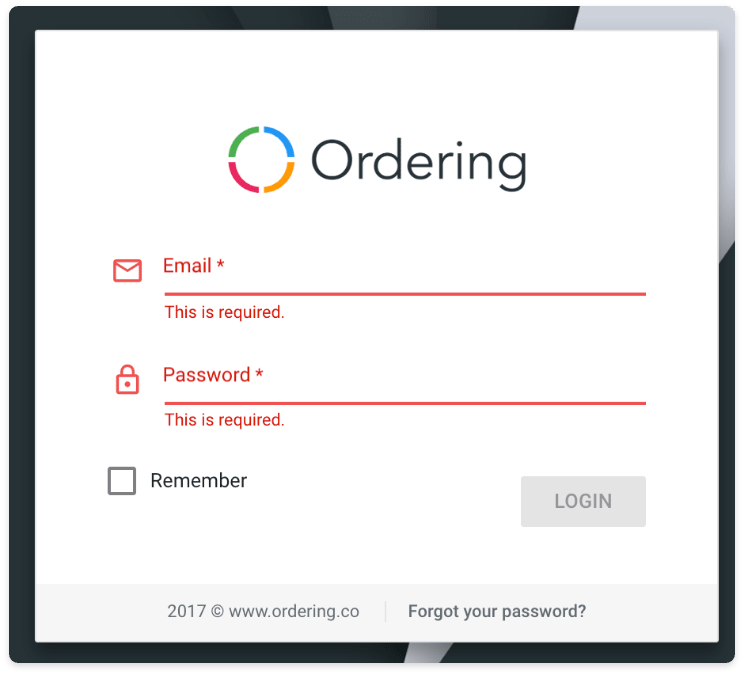 Choose the store delivery app and click EDIT.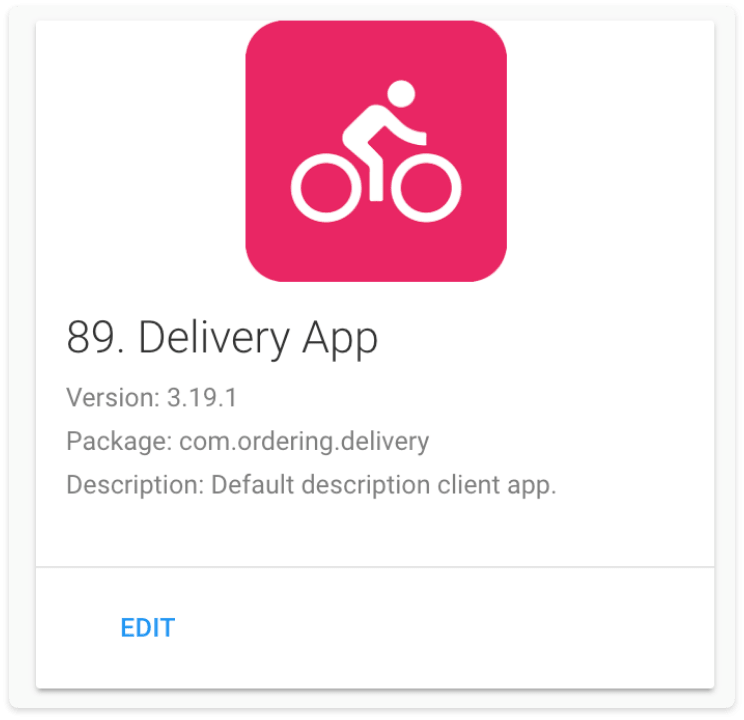 Next, we get the General and Third-Party screen.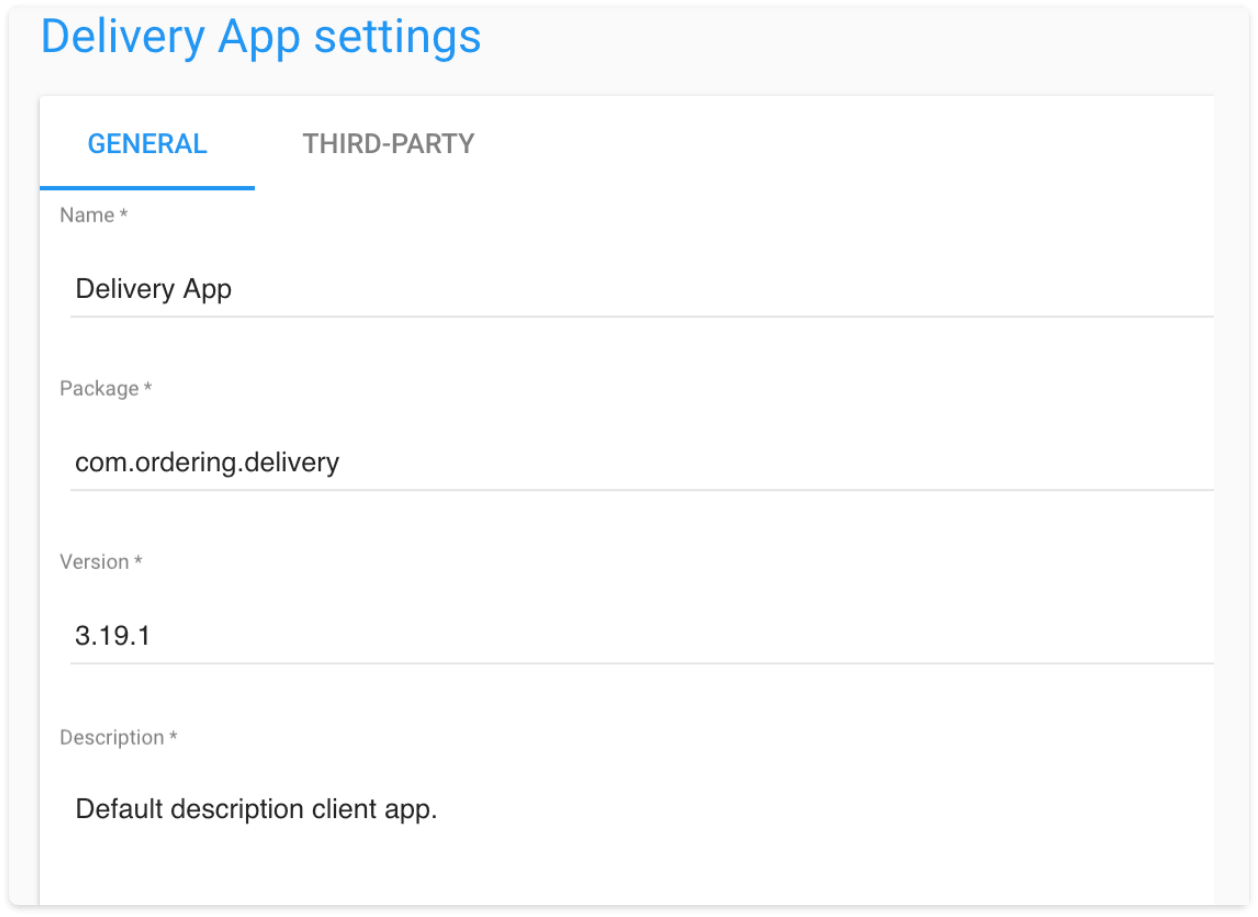 Constants
One signal ID-
For push notifications set up your account with one signal and have constant communication with your drivers.
Google cloud message ID-
Has Google help you keep in contact with your delivery drivers with google cloud messages.
Support email-
For email communication from driver to management with a quick click in the app.
Google maps key API-
Once you have activated your google maps account and received your API key, You can place the key here and start using the map for your drivers.
Extensions
Add notes-
Enable for the Driver to place notes on the orders so that he remembers key details.
Add photos-
Enable your drivers to take a picture with a simple click on the delivery app.
Add signatures-
Enable your Drivers to request a signature for delivery completion.
Support mail-
Enable your Driver to send emails to the support team at your store.
Multi language-
Enable multi language so that Drivers can set their language of preference.
THIRD-PARTY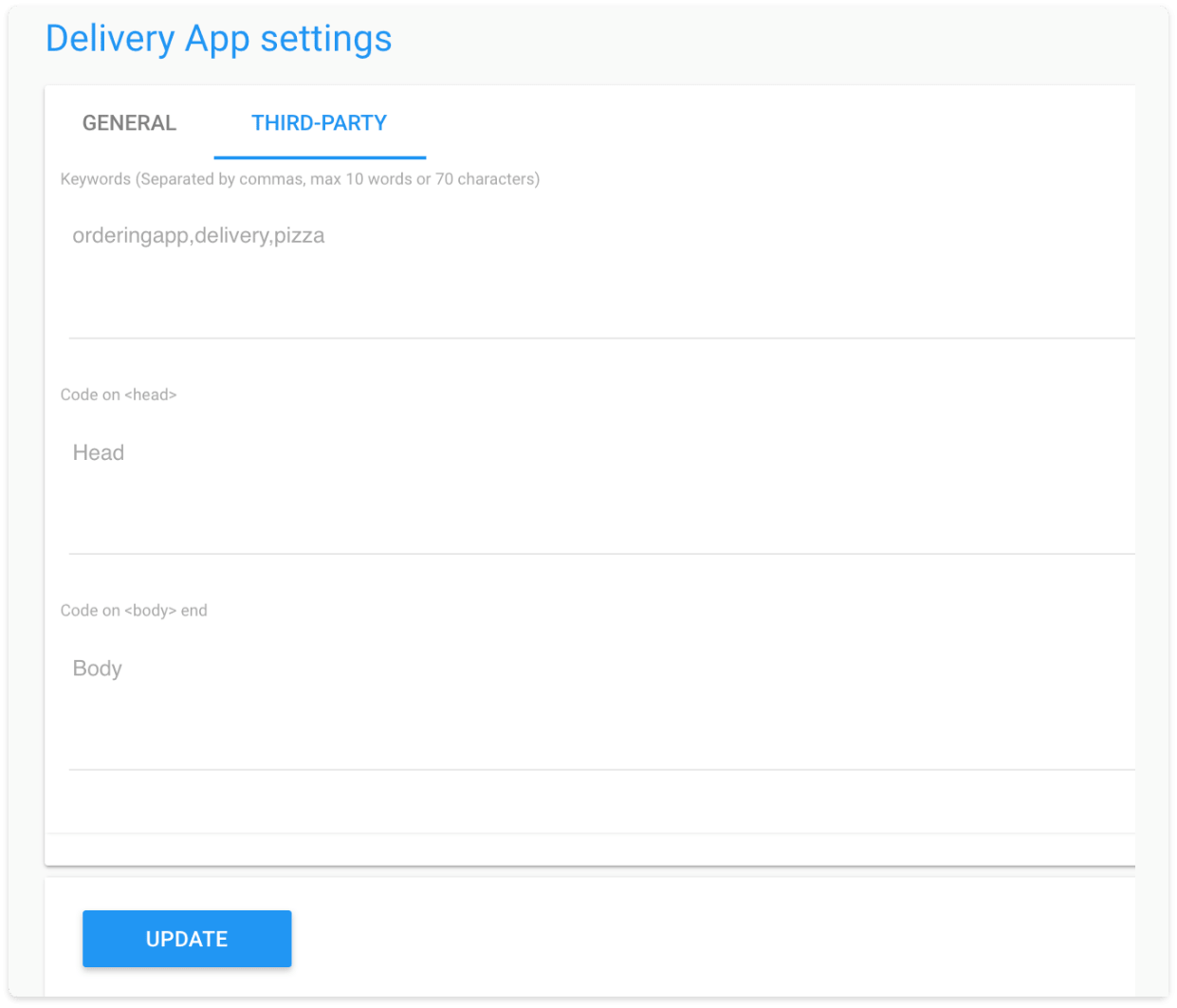 Keywords-
Depending on your niche, Keywords that describe your business will help your store to be easily found, i.e. pizza, food, delivery, etc. etc.
Code on -
Paste the code of the integration here if advised.