Signing up for Zoho Mail
Go to https://www.zoho.com/mail/ page and click on the "Sign Up Now" option which will lead you to the "Pricing & Signs Up" page. This page gives a complete overview of the pricing plans. Take a look at it all, select the plan that best fits your organization's requirements, and clicks " Sign Up".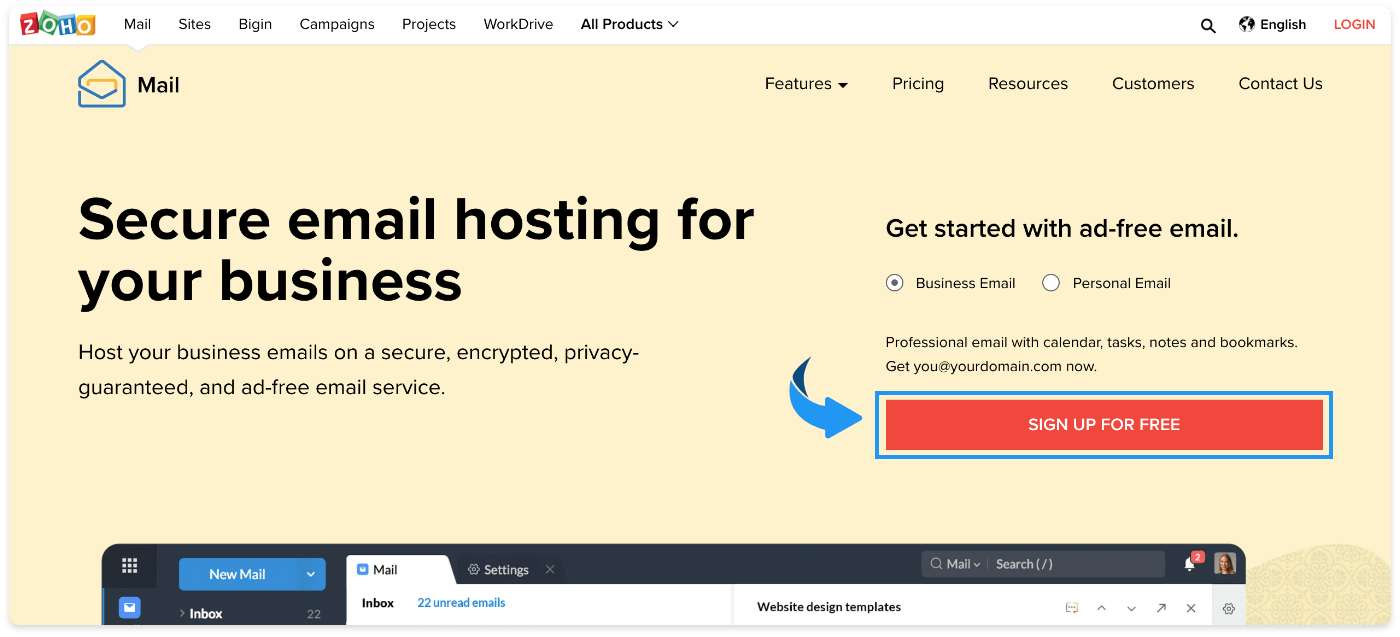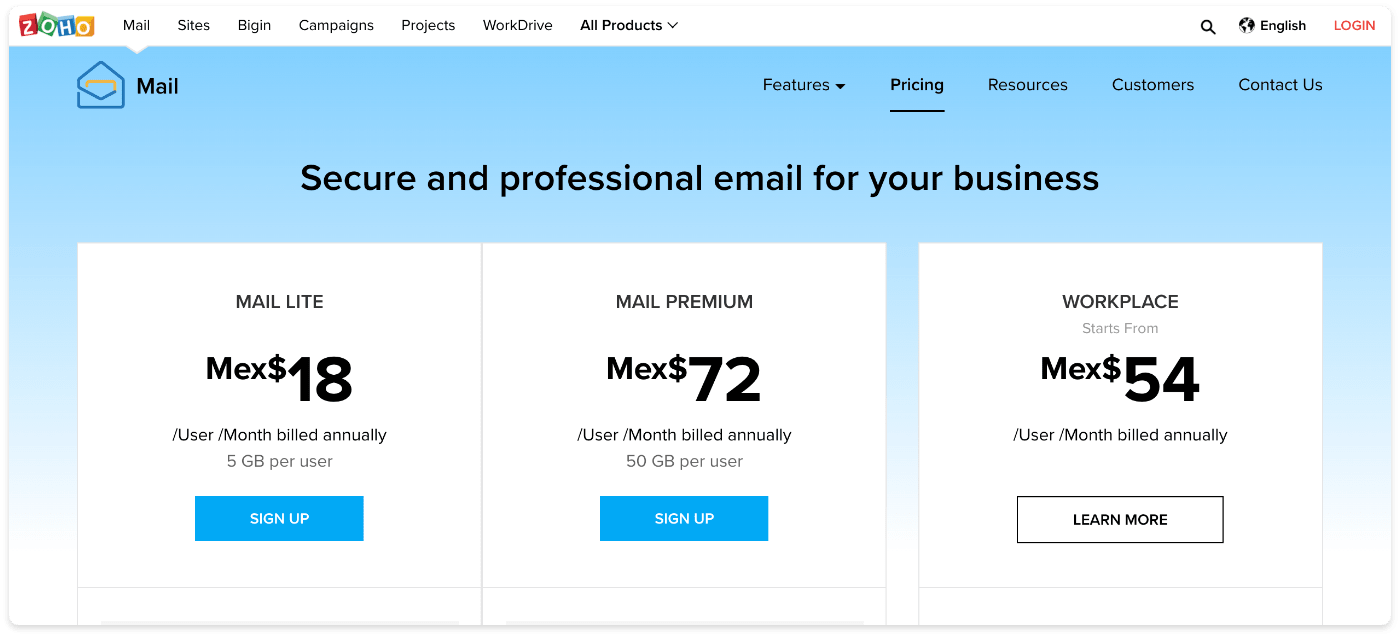 Zoho gives you two options to set up your e-mail with us. You can either "Sign up with a domain you already own" OR "Buy a new Domain for your Business". In the example below, we show you how to register with an already existing domain name "zohoworkplace.in". Fill in all the necessary details and click "Sign Up".

Enter the unique verification code sent to your mobile number. This process helps to verify your account with Zoho.

Setting up Zoho Mail
Select your domain's DNS Manager from the drop-down box which gives a list of popular DNS Hosts. For example, if your DNS is hosted by "GoDaddy", Zoho will provide instructions accordingly.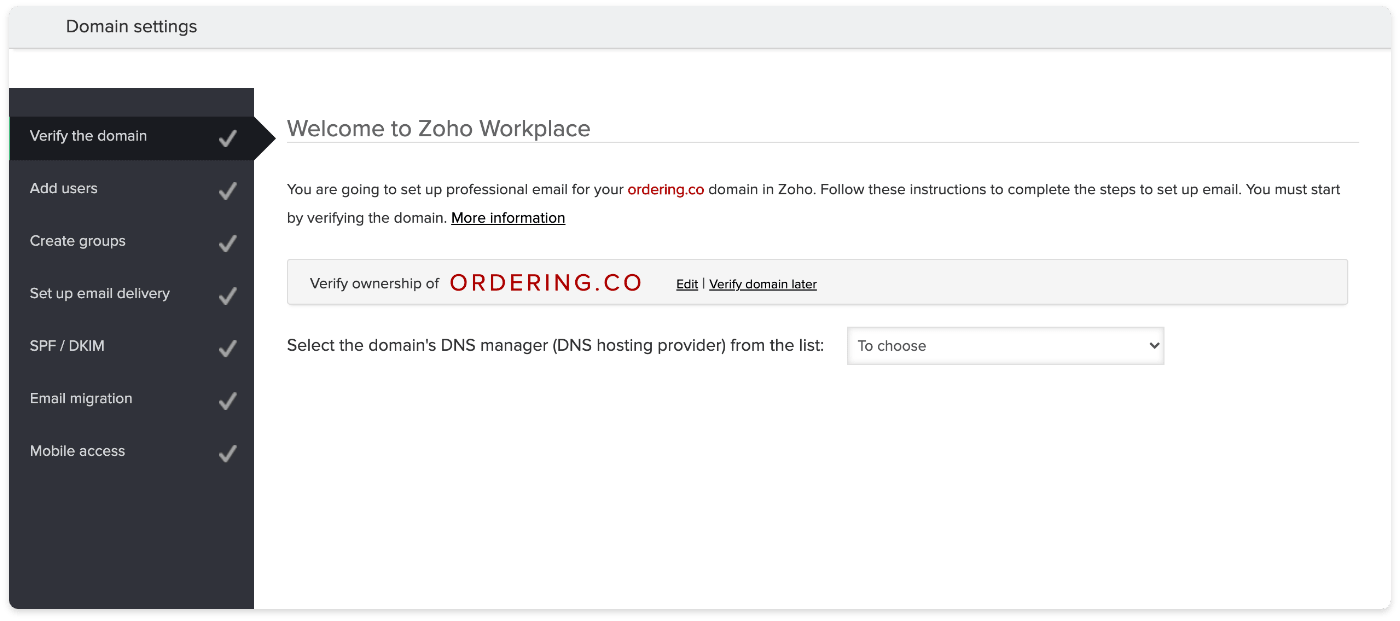 Login in with your username and password in your DNS host page (below, we have used GoDaddy as the DNS Manager). Go to My Accounts >> Domains >> Manage DNS. The DNS Manager opens with a set of DNS record information.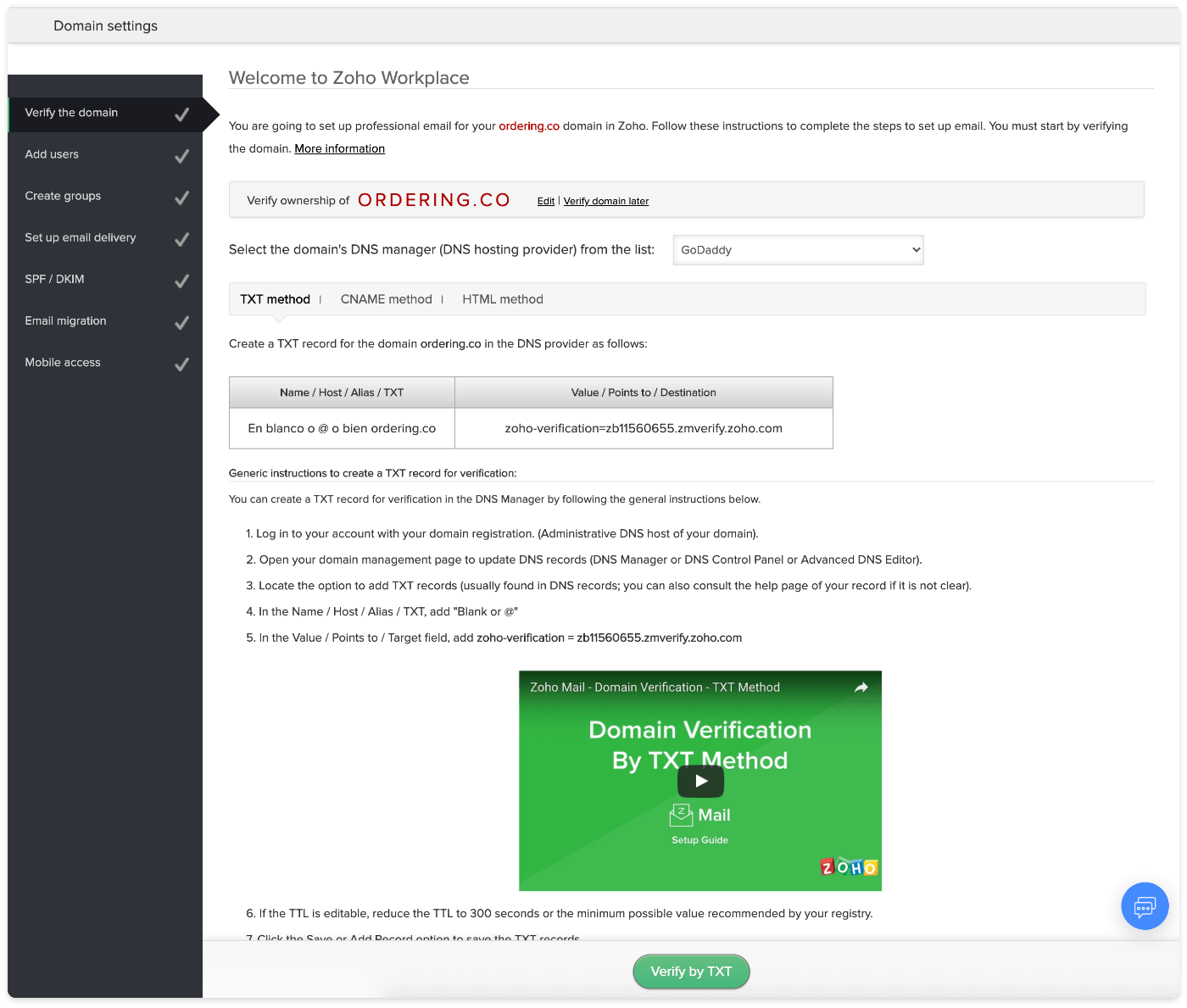 Send us the "ZB** code**" (unique for each domain) generated in your Zoho account to add it to our Cloudflare DNS configuration.
Once you've sent us the record, and we added the CNAME successfully. Click on "Proceed to CNAME Verification" and click "Verify Now".

Now, you can create your respective business e-mail id(s) with your domain by clicking on "Create Account".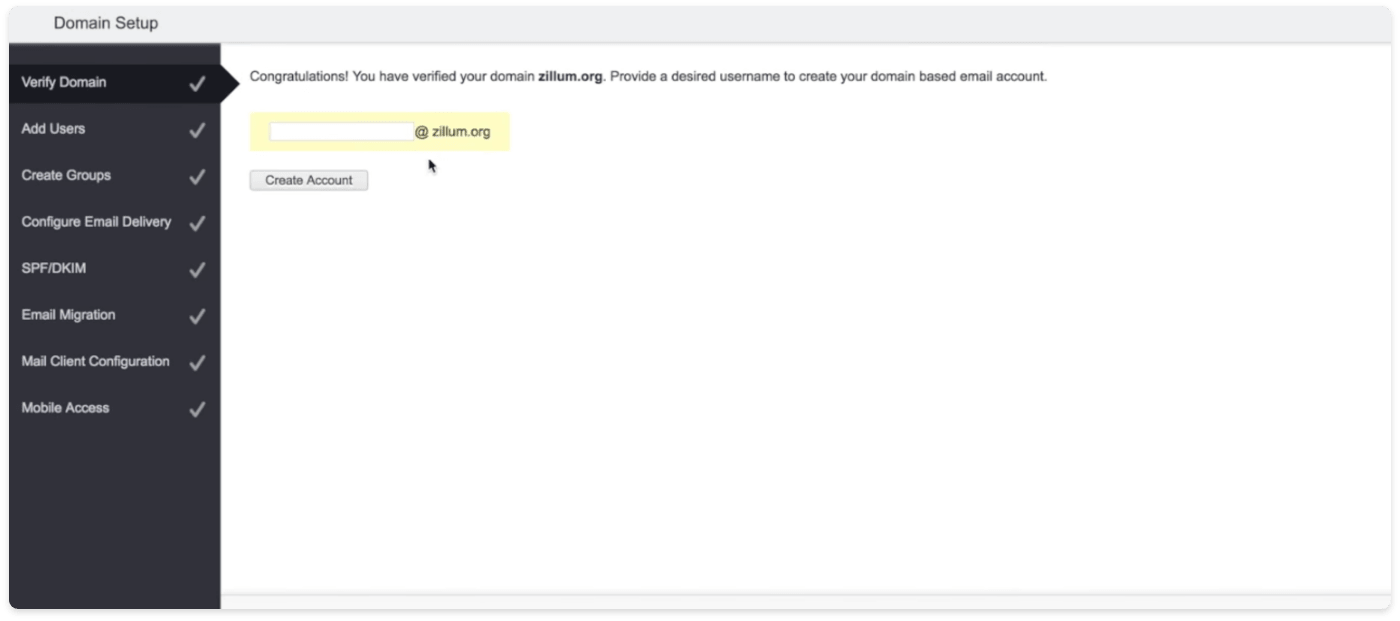 You can "Proceed to Add Users" from your organization or skip this step for later. Users can be added later by logging into mailadmin.zoho.com as the Administrator or Super Administrator.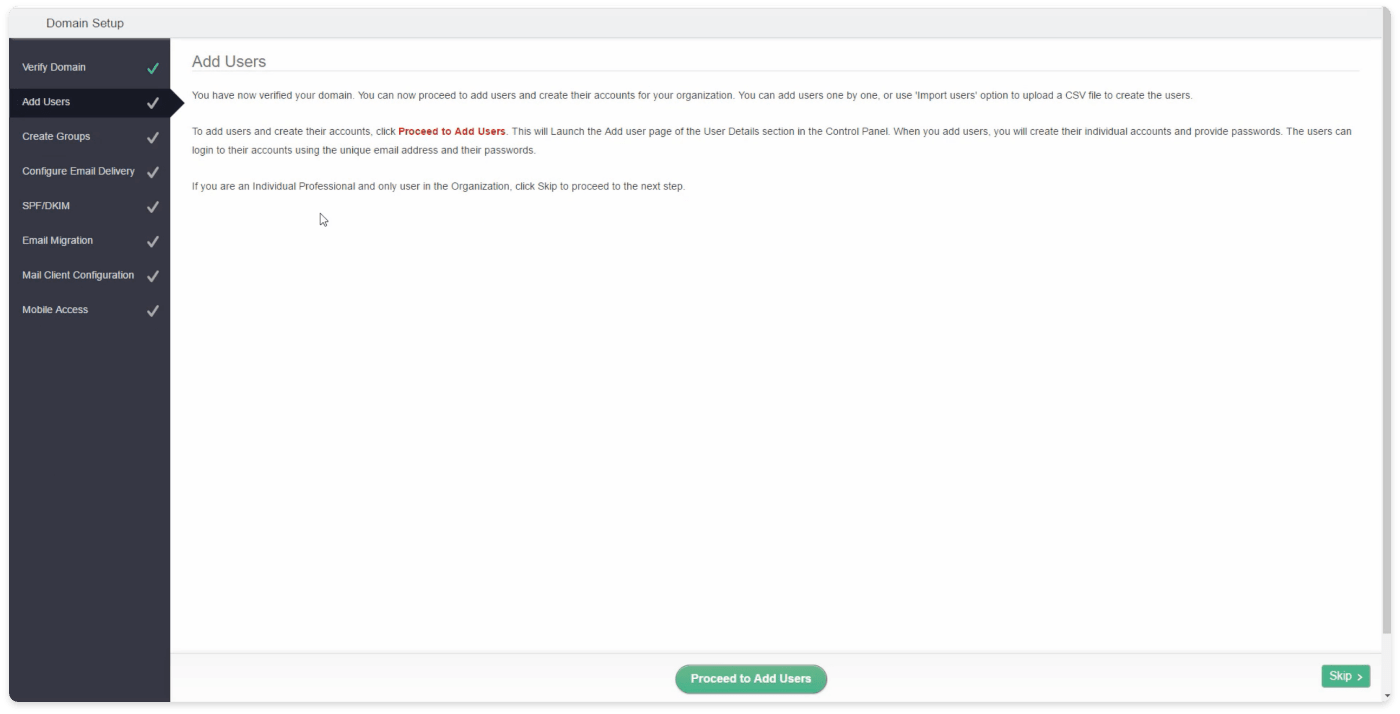 Creating Groups to seamlessly co-ordinate within the organization is an easy task thereafter.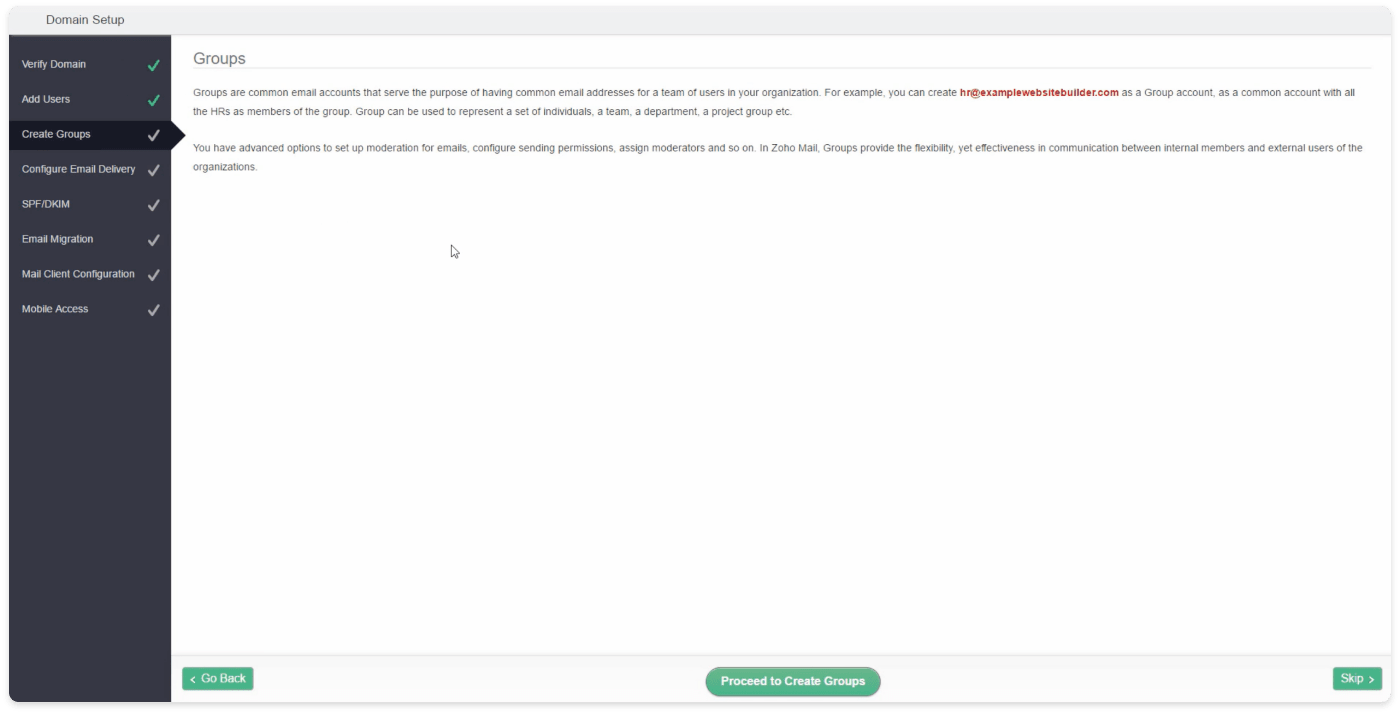 Configuring Email Delivery can be done by adding your MX Records. You will be able to receive emails in your Zoho mailbox only after you add the MX Records.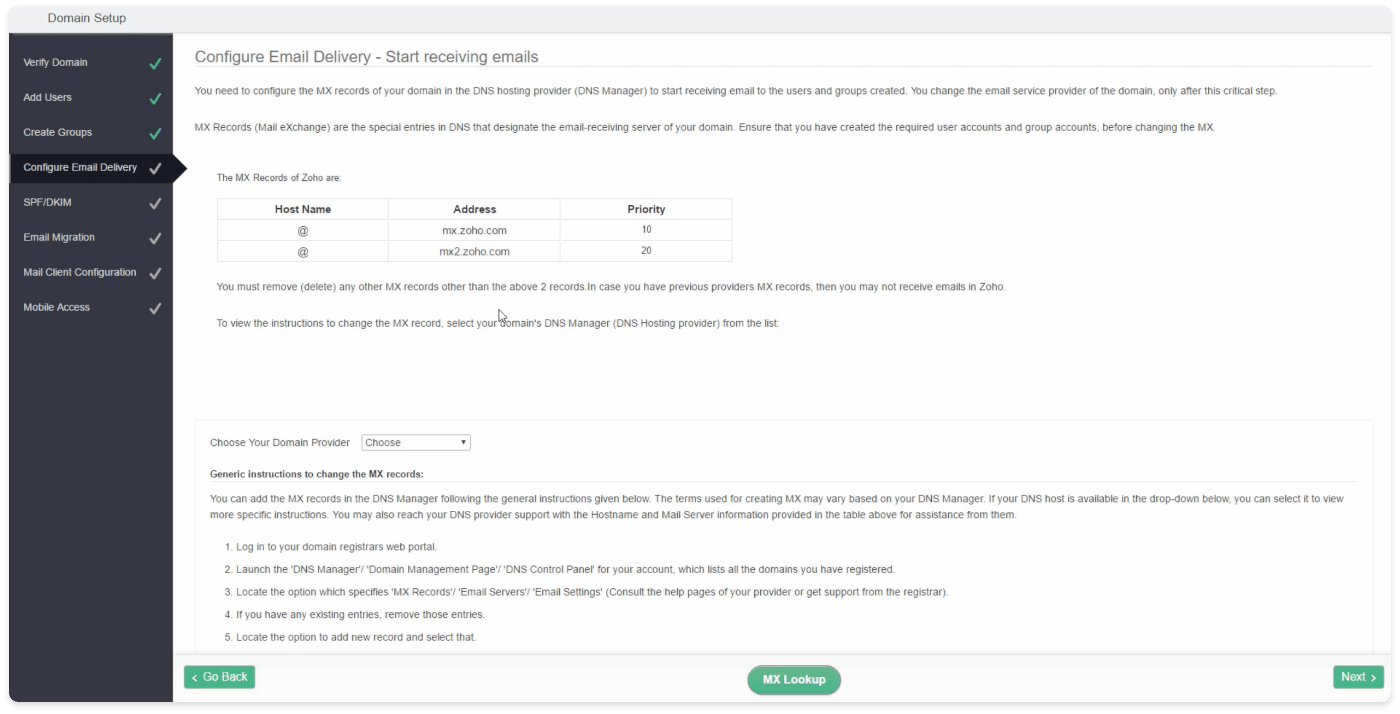 Contact us to add the MX records to the CloudFlare DNS configuration.
After you're done adding the record, your page for "Configure Email Delivery" should read that your MX records are pointed to Zoho servers.
To learn more about Zoho, please take a look at this page: https://www.zoho.com/mail/help/complete-guide-to-setup-zohomail.html
If you need anything else from your Ordering Team, just let us know 👍
Have a Happy Ordering