Let's get this started!
1st · Go to AppStoreConnect portal and click in the "User and Access" option.
2nd · Once you are here you have to click in the plus "+" icon, a pop up will show and you have to fill all the information necessary.

Add our email: support@ordering.co, and select the Administrator option. After that, send the invitation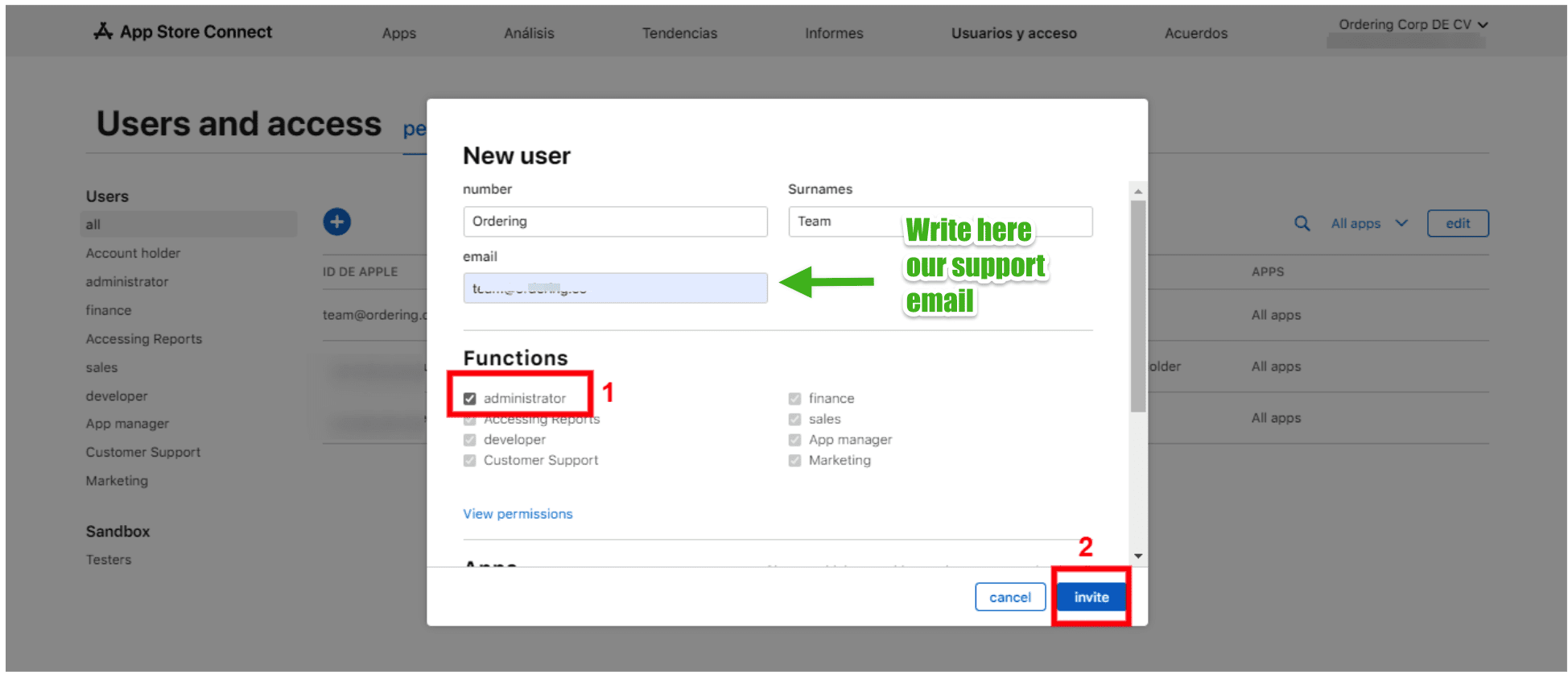 Also, you don't have to keep the same password as you initially did, you can change it if it makes you feel comfortable 😁.
With this steps, we will be able to manage your apps. We are going to create the Apps in less than 5 working days after we get the forms depending of your progress of your app configuration.
What happens after you give us permission? We rock 🎊
We are going to notify you when the Apps are ready and keep you updated if anything comes up, thank you very much and I hope this helps you a lot.