Learn how to use your Delivery App.
Log In
You have to use your Driver credentials in this step to get in the Drivers App.
On your Ordering Editor you can create as many drivers as you need under the driver's Tab, and then give each one of them their own account.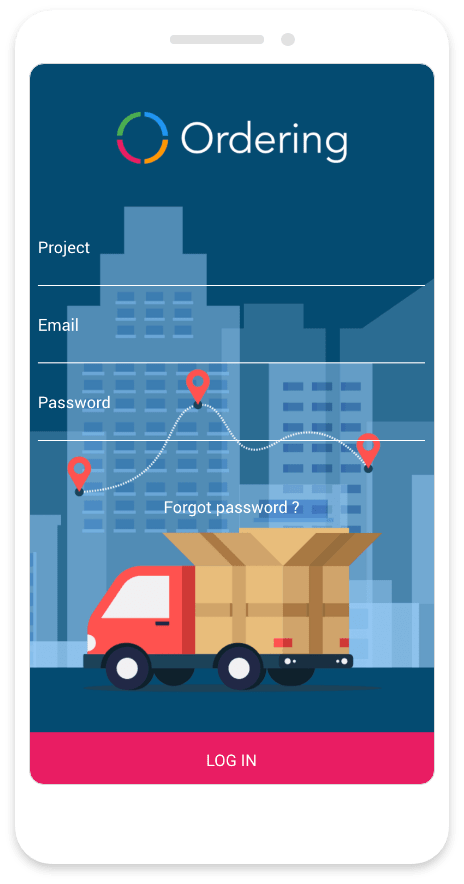 My Orders
Pending- Needs to be approved or rejected.
In-progress- Driver has approved and/or is on the route.
Done- Delivered Orders.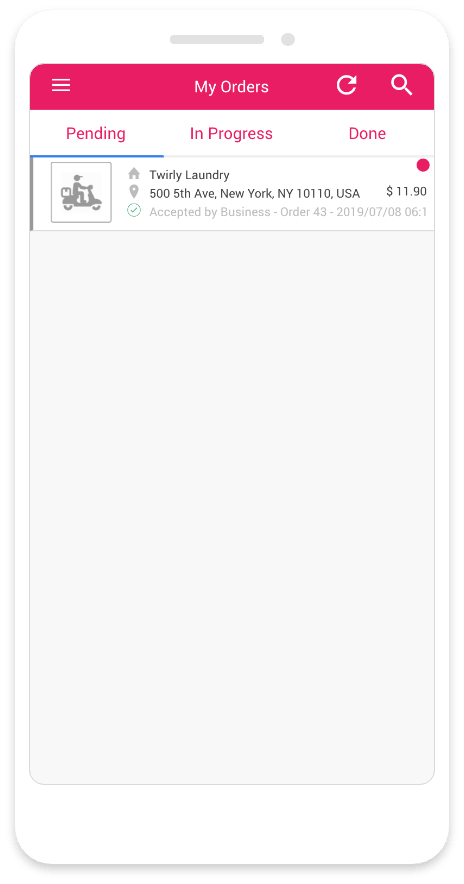 Order Details
When you choose an order it will provide the order details i.e. customer, address, payment form, items to deliver, etc.
It will ask for the time till arrival.
Once Delivered log back into the order and close the order by confirming the delivery.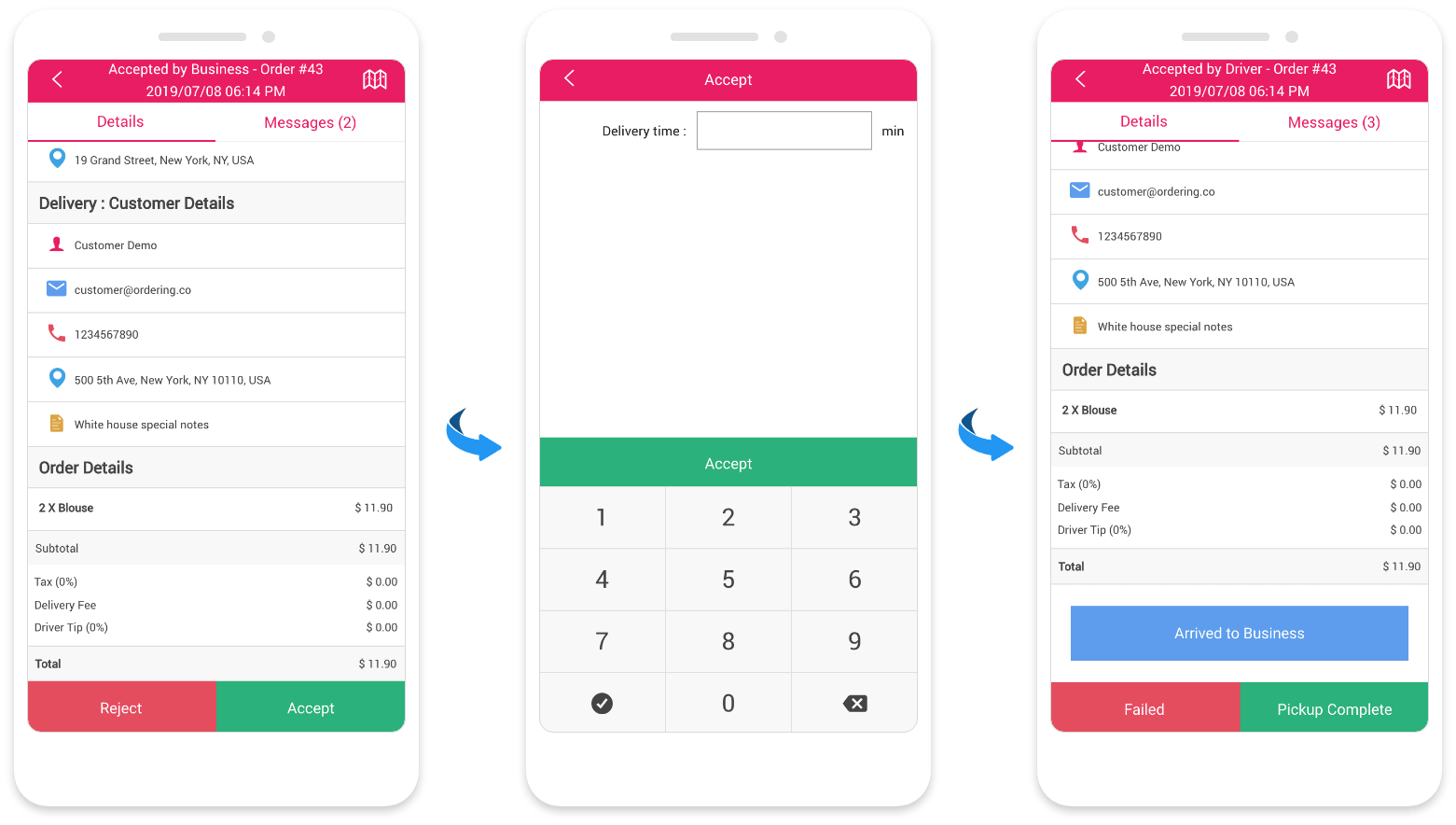 After Accepted
After accepting the Order, you will see the details on it also you can see the map route of the accepted order.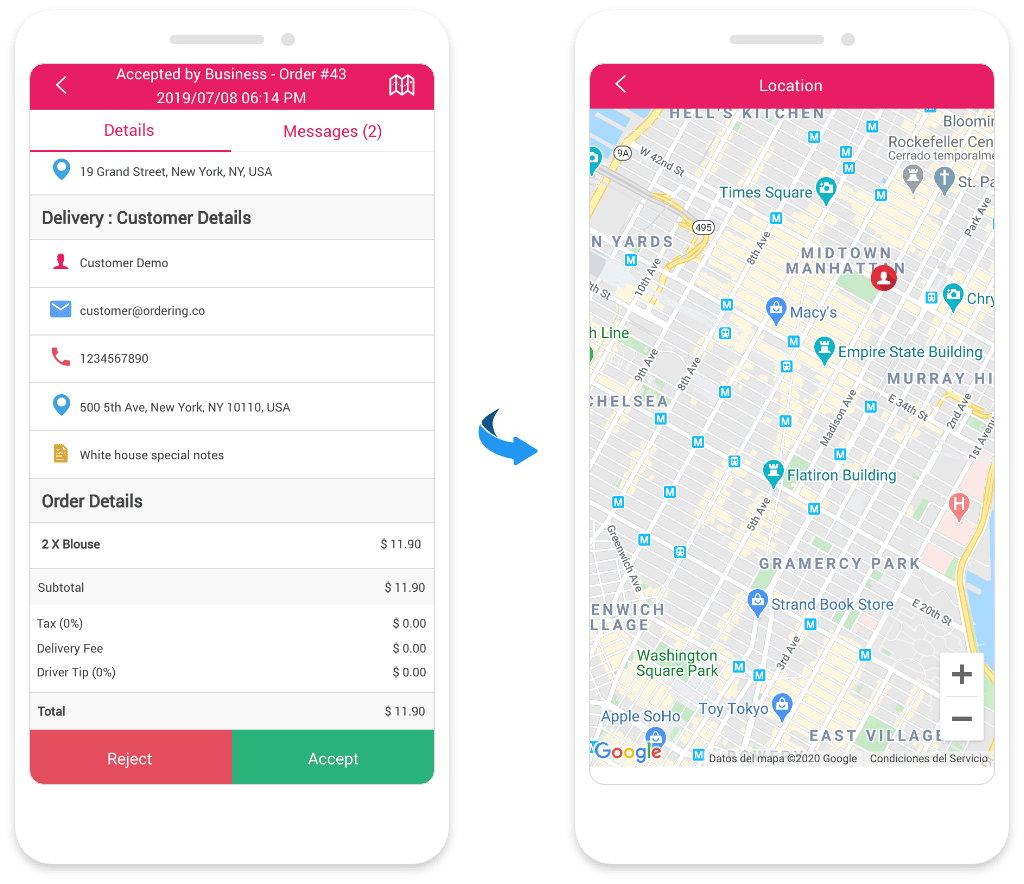 If you need anything else from your Ordering Team, just let us know
Have a Happy Ordering