This option shows at checkout.
In your Ordering Website & Apps, this option will show at the checkout after the delivery method; there's this option with multiple options of final delivery (at door or hands)

Ordering Website & Ordering App · Delivery Option

Ordering Website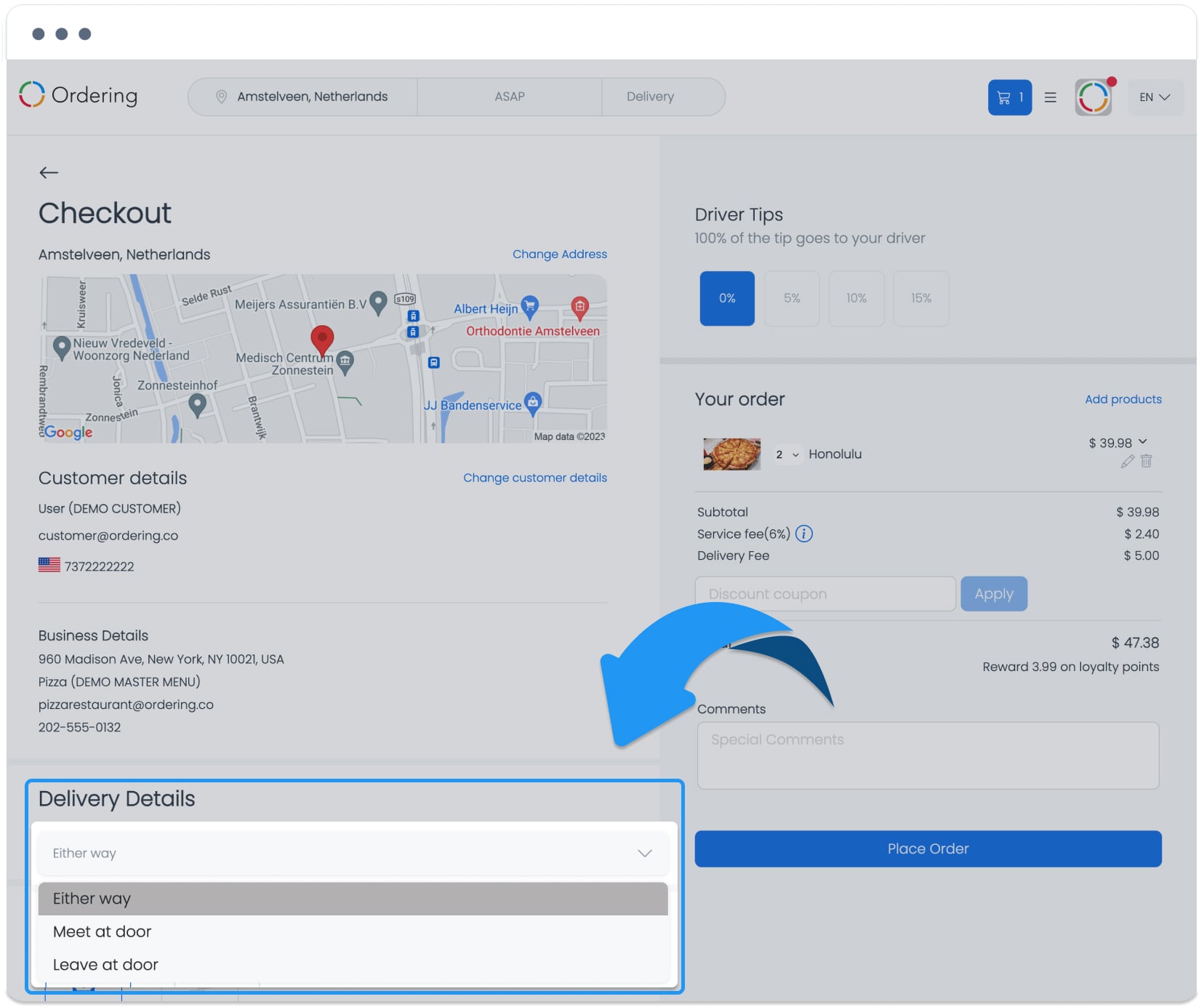 These are the options that show when the customer selects Delivery
In-person delivery.

Meet the driver outside.

No contact / Leave order at my door. (Driver will ring the doorbell or knock three times)
Customer App (Delivery Options)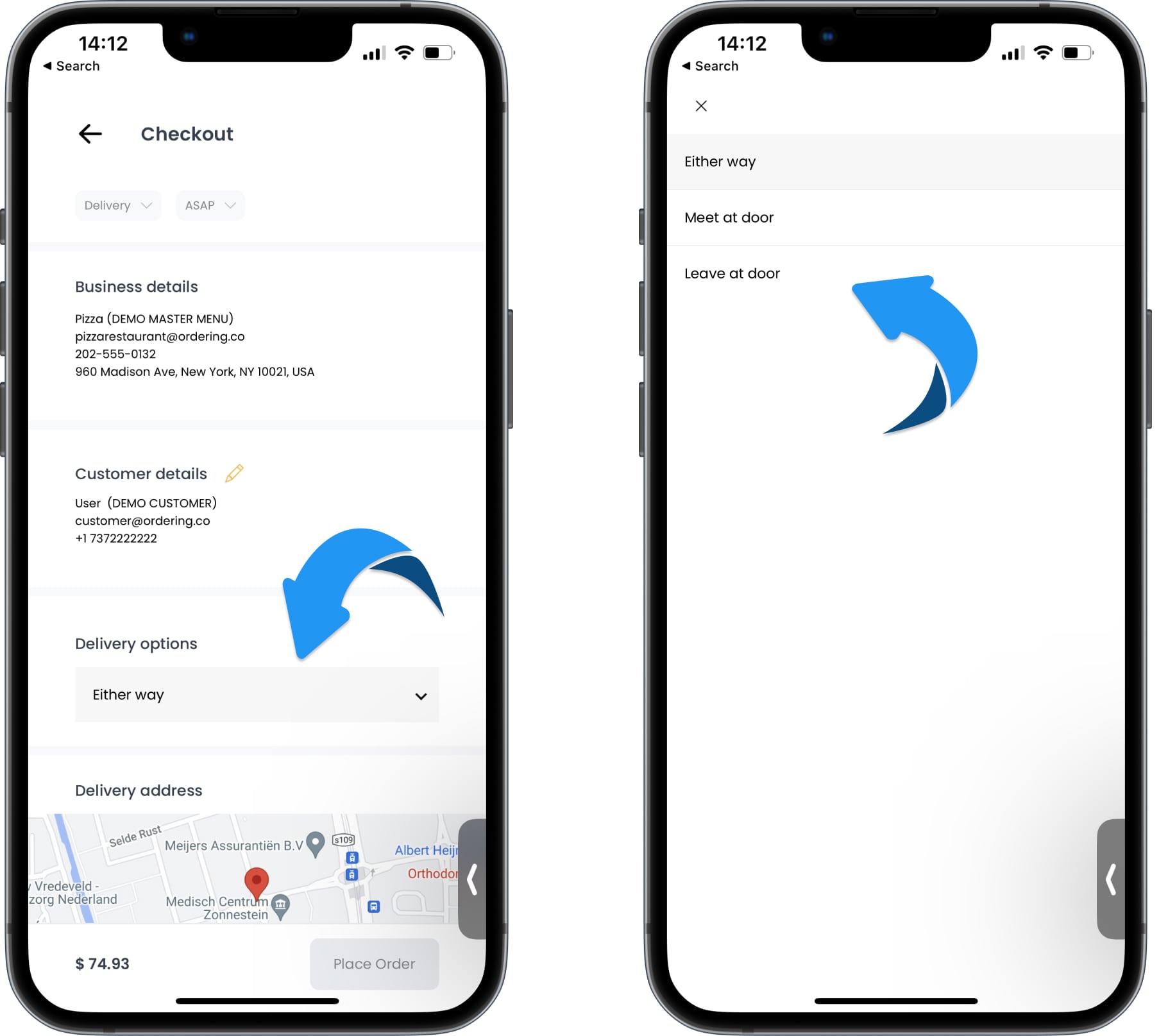 Store & Driver App · Delivery Option
The option the customer selects will be shown in the Management and Driver Apps, so the business and drivers will know what to do with that order.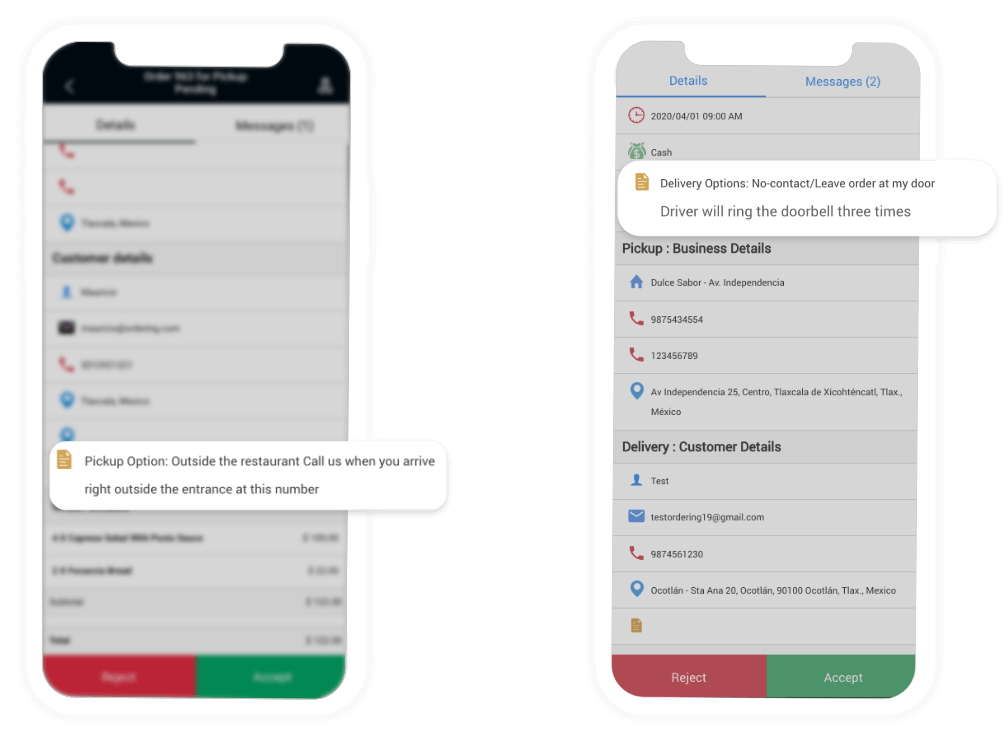 As Always, Happy Ordering.
www.ordering.co