The communication is the best way to get a happy customer, and there is a lot of special situation where you have to say something to you customer or driver, that's why we include this new feature.
To use it, just open your Ordering App, and select a pending order.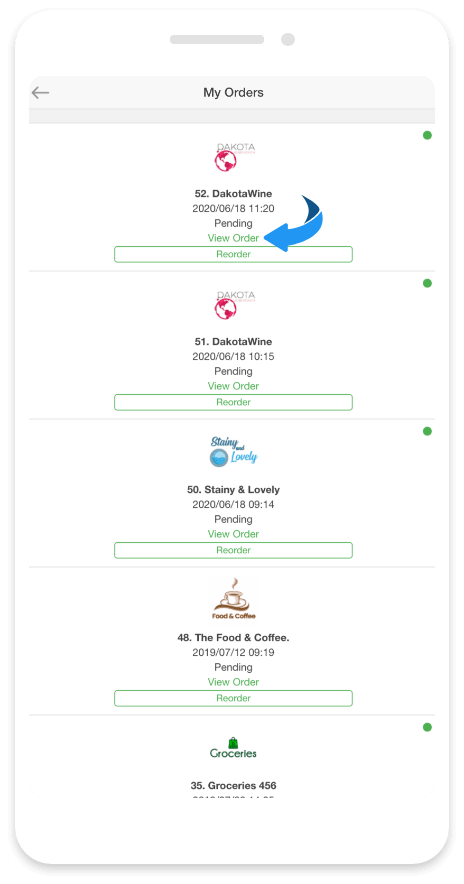 Then select the tab "Messages"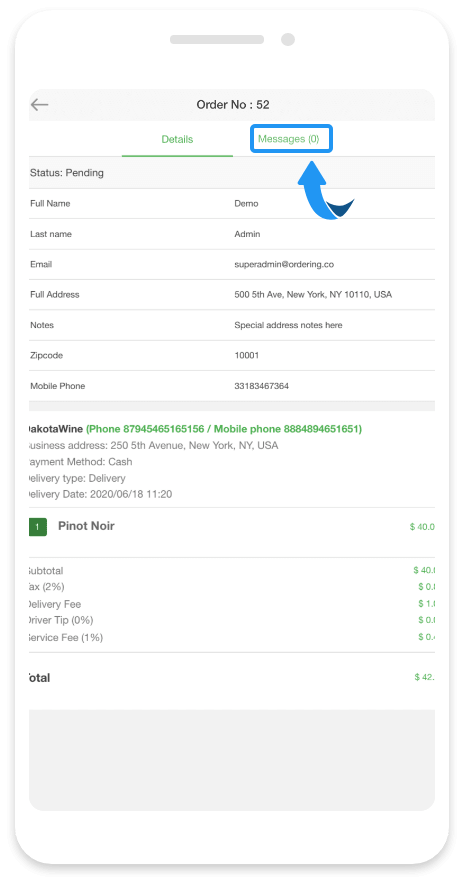 And write anything you want to inform the business.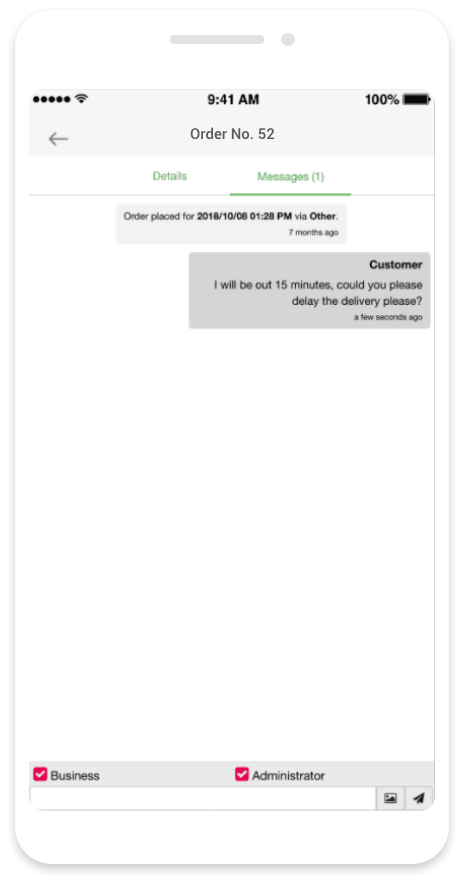 The business will receive your message.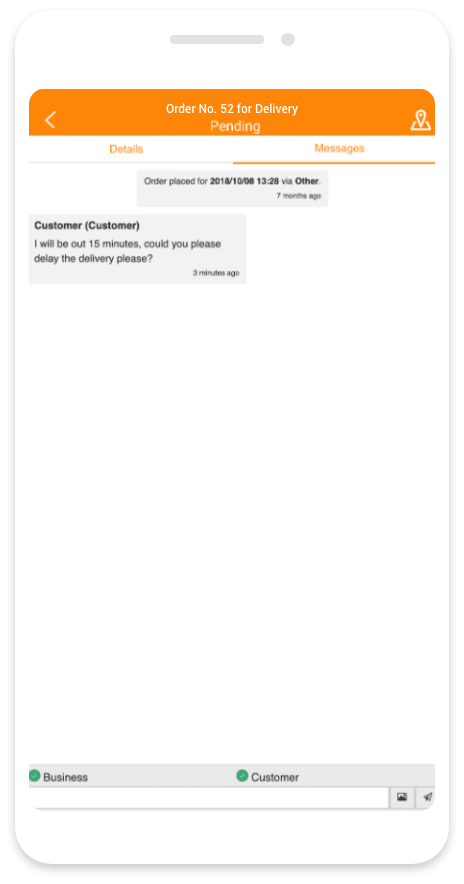 Also on this same screen, the customer will receive the information on every status change.
Please note that you can select who will receive the message.
The Administrator is the administrator account.
Business is the business manager.

Messages Video

This feature is active also in the Business and Delivery App
If you need anything else from your Ordering Team, just let us know
Have a Happy Ordering