You strive for excellent customer service, be built a space for your customers to express themself about how satisfied they are with you and your product.
Feedback is crucial for any business and so allow your customers to recommend you by speaking well of you.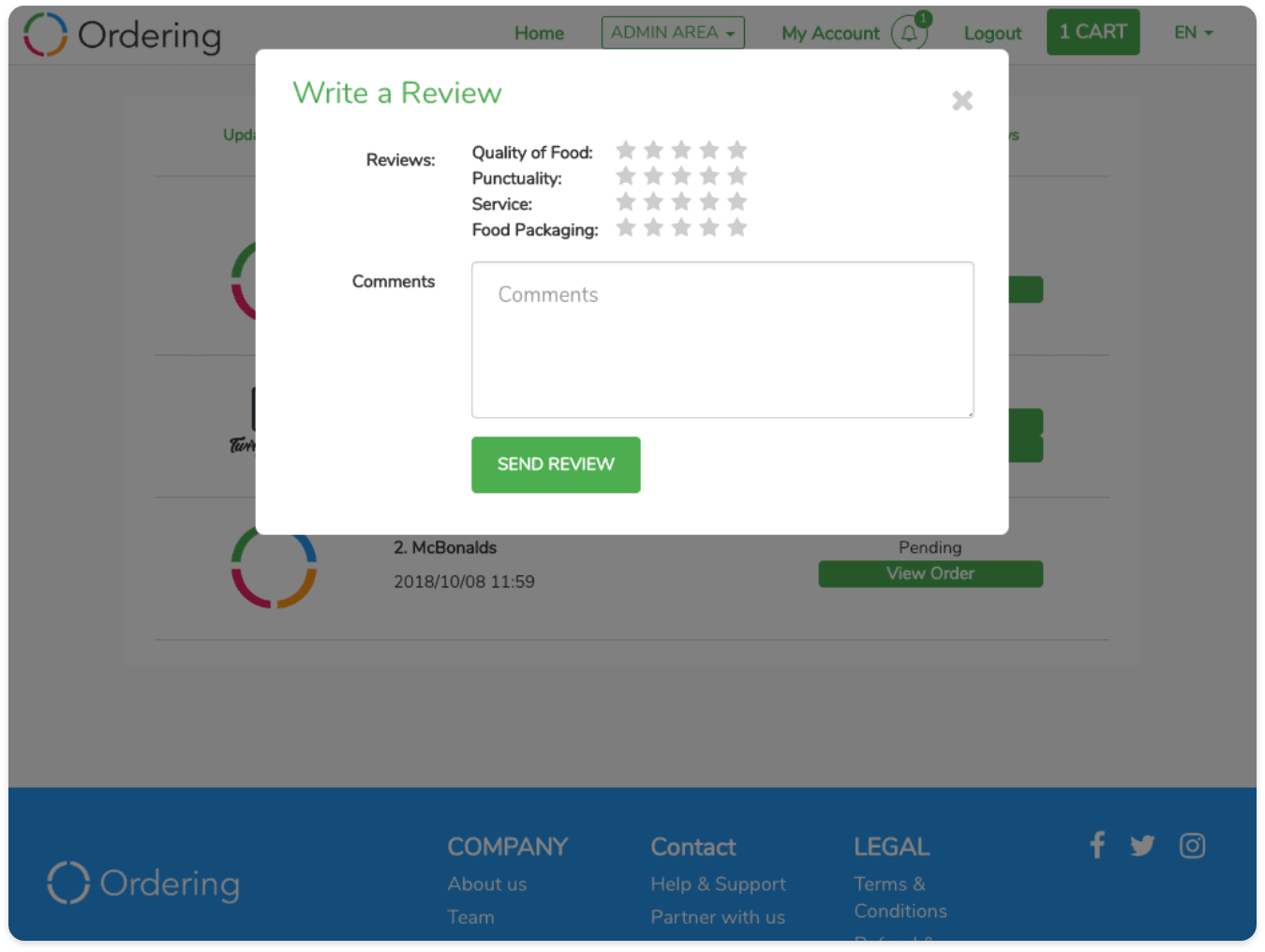 Reviews Video

"Happy customers often spend more, return for more, and share more about their great experience. But how do businesses know if customers are happy? For a long time, customer ratings have served as one of the most important yardsticks when it comes to the measurement of happy customers. The problem, however, is that they have traditionally been difficult to trust and regulate – and, more importantly, challenging to glean valuable insights from."
To activate this feature let us know.
1. Create one order from your Ordering App or Web
2. Go in your Ordering Editor to review the Order
3. Go in your Ordering Web or App to see it
Learn How Reviews Manager Works
If you need anything else from your Ordering Team, just let us know
Have a Happy Ordering