This extension allows your customers to track their orders once the drivers have accepted the order.
First, the status of the order must be "Accepted by a driver" and the order must be assigned to a driver.
On the web, enter to My Account → My Orders → View Order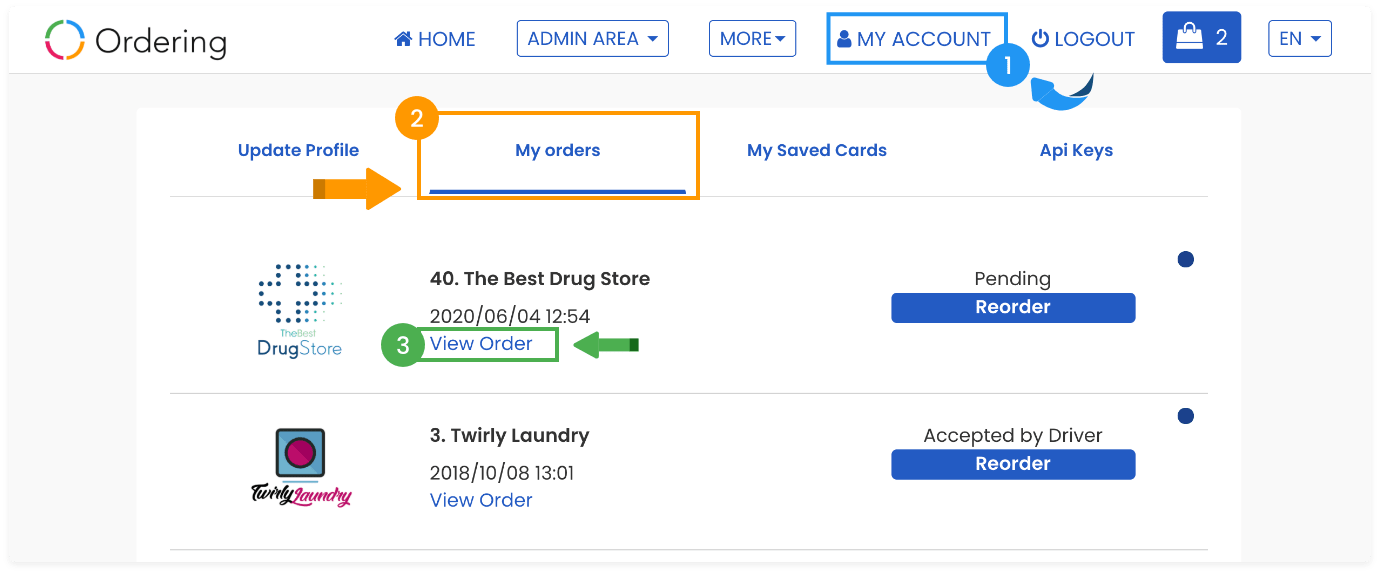 In the app, open the left side menu → My Orders...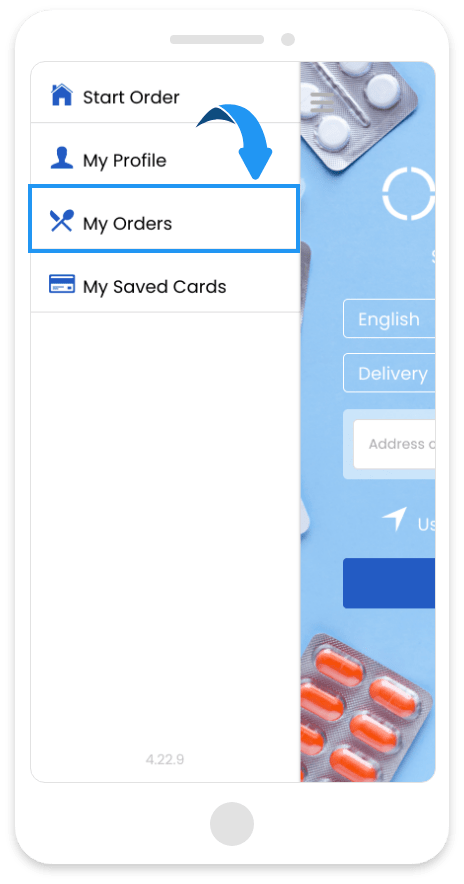 And select View Order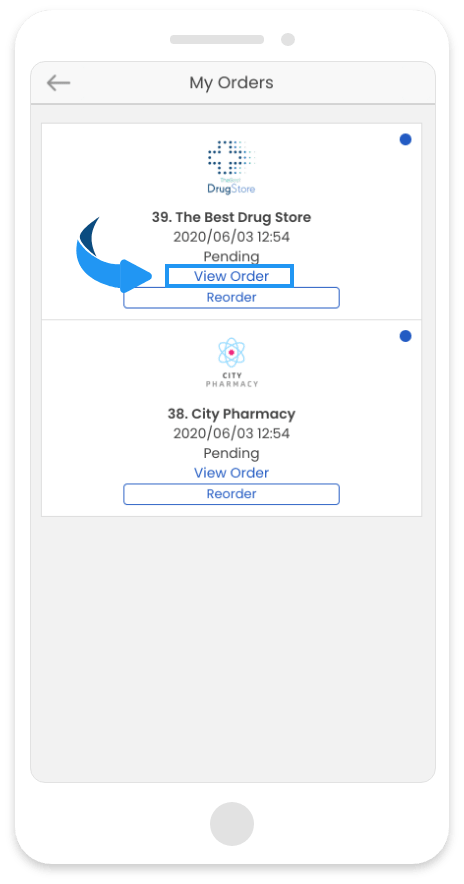 On your App/Website, you need to go to see the details of your order.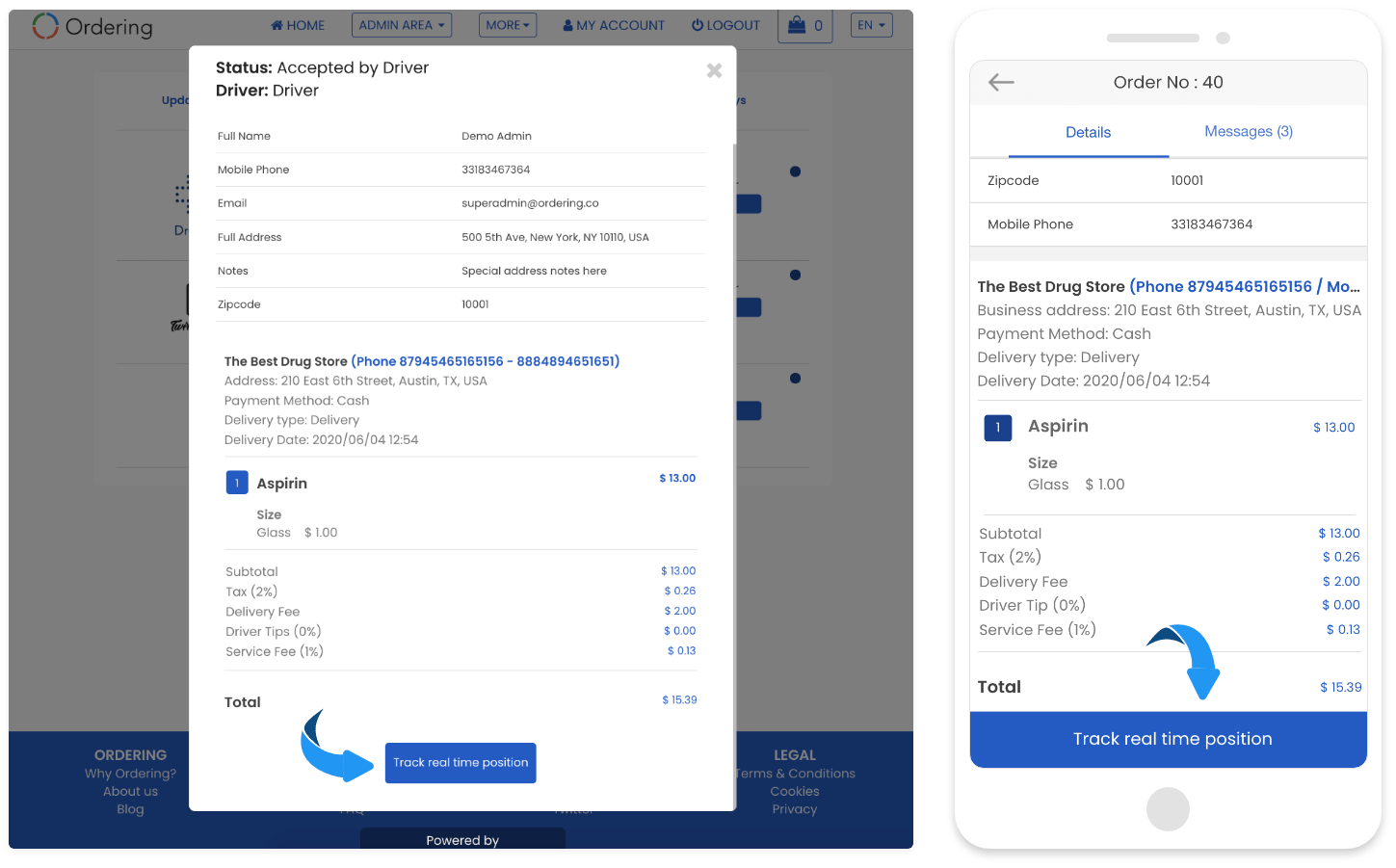 Once you're looking at the details of the order, at the bottom you need to click to "Track real-time position"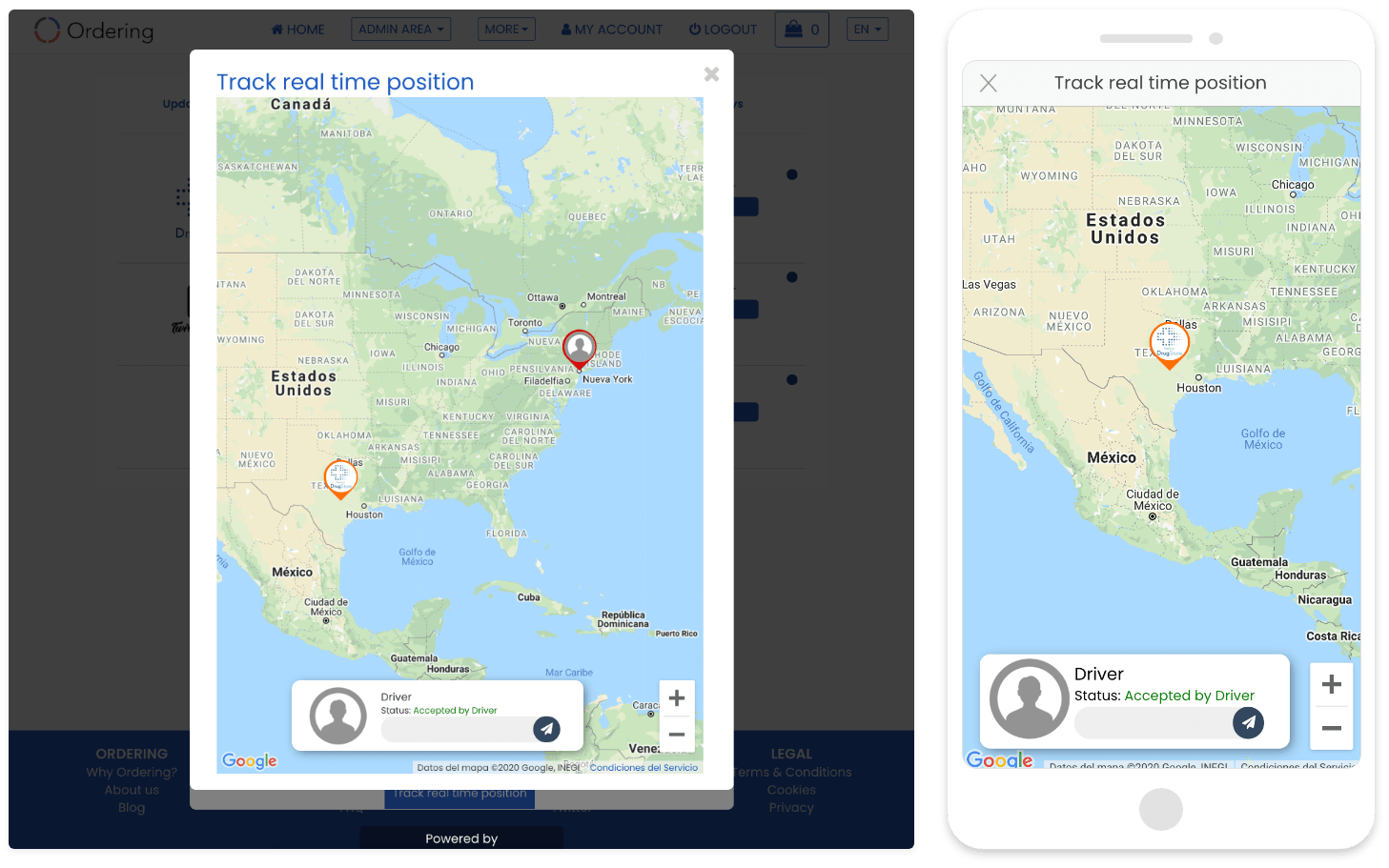 And now you can see the position of the driver. Remember that the drivers must have his GPS activated on his cell phone.
Check this Driver Moving on a map
Real-time driver tracking, Just like Uber 🚀

If you need anything else from your Ordering Team, just let us know 👍
Have a Happy Ordering