Wondering where all your orders are coming from? or maybe you put an advertisement somewhere around town and you want to see if it is working?
Take a look at this feature, this is perfect for those purposes.
How you get into this advanced report.
Inside your Ordering Editor, when you click on the "Admin Area" top menu option, you will see the option "Reports", inside this Reports you'll see them at the top one of the most useful features for your marketing team.
Ideas for this:
Know where all your orders are coming from and put some advertisements.

Learn the audience you have around your businesses.

Set Delivery Fees related to the usage of that delivery zone depending on where the orders are coming from




And lots more of things you can do, give it a try.
Heatmap & Groups
This is how the heatmap would look according to all the orders that are coming to your system.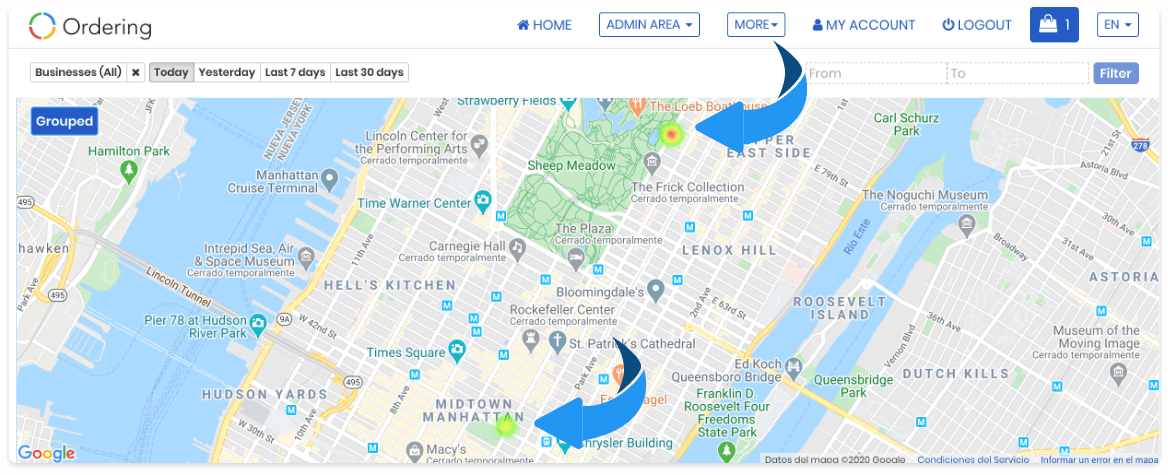 As you can see, there are a few orders coming from the same area, and there are some that come from far away, the color will show you where the orders are coming from if the zone is hotter (red) a lot of orders are coming from there.
The other mode is Groups, which will show like this.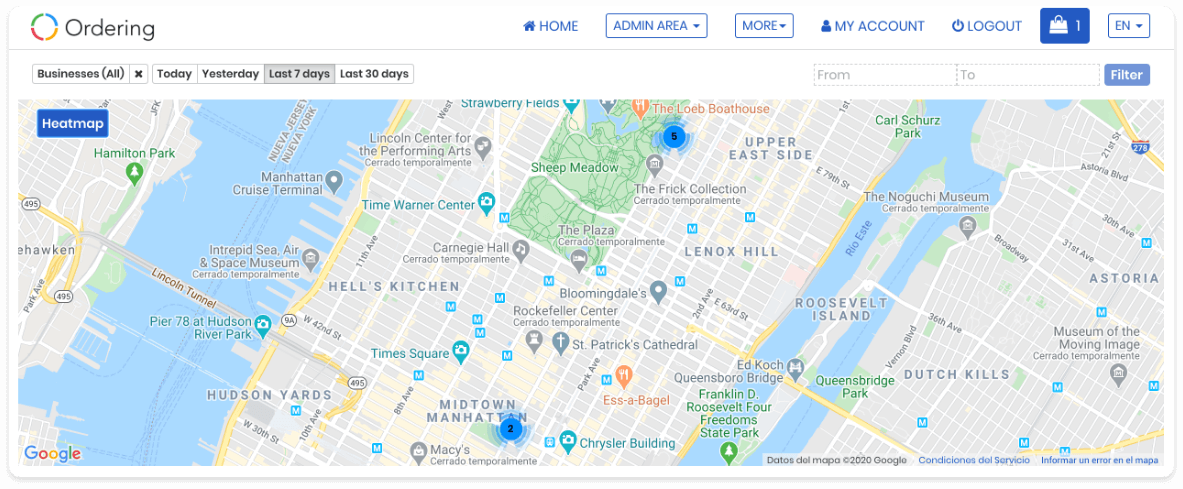 If more than one order is in the same delivery zone, the system will group them and you are going to see how many orders are being created there.
These kinds of reports will help you a lot to set future advertisements and marketing strategies.
We really hope this works for your business growth.
If you have questions do not hesitate in contacting us at support@ordering.co