Have you thought about allowing every restaurant, laundry place, an alcohol store, and any small startup to start with you? Even better, all you have to do is one click to get them active.
Front End View
This is how it'll look for all your leads trying to sign up in your marketplace
Sign Up
The new business owner planning on starting in your Ordering platform will have to sign up their business first by clicking one button and filling a few details.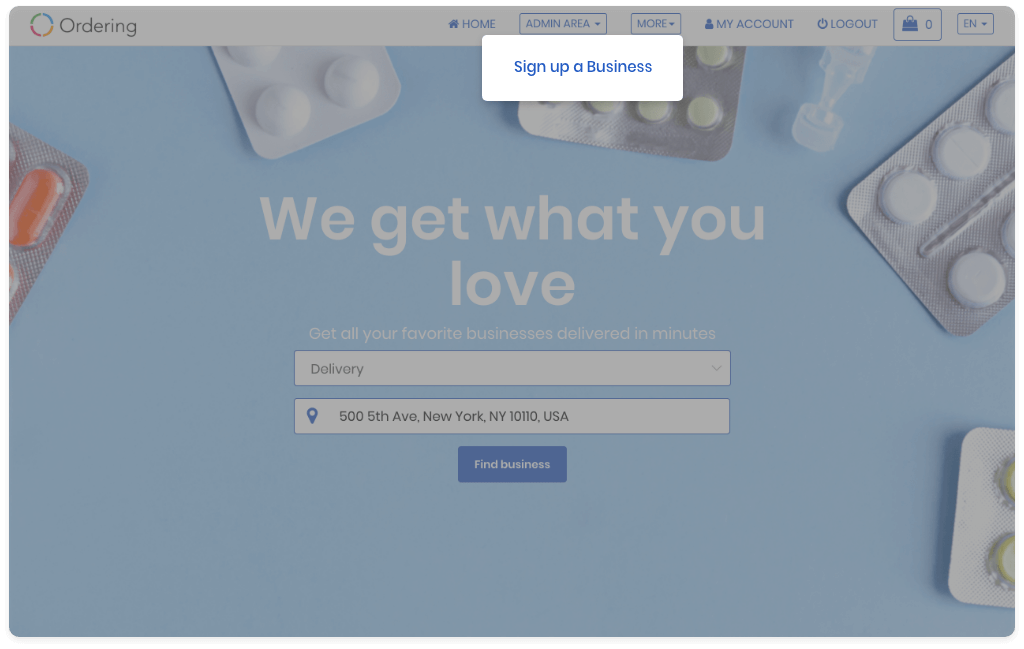 This is the information that the software needs to create your stores · self-serviced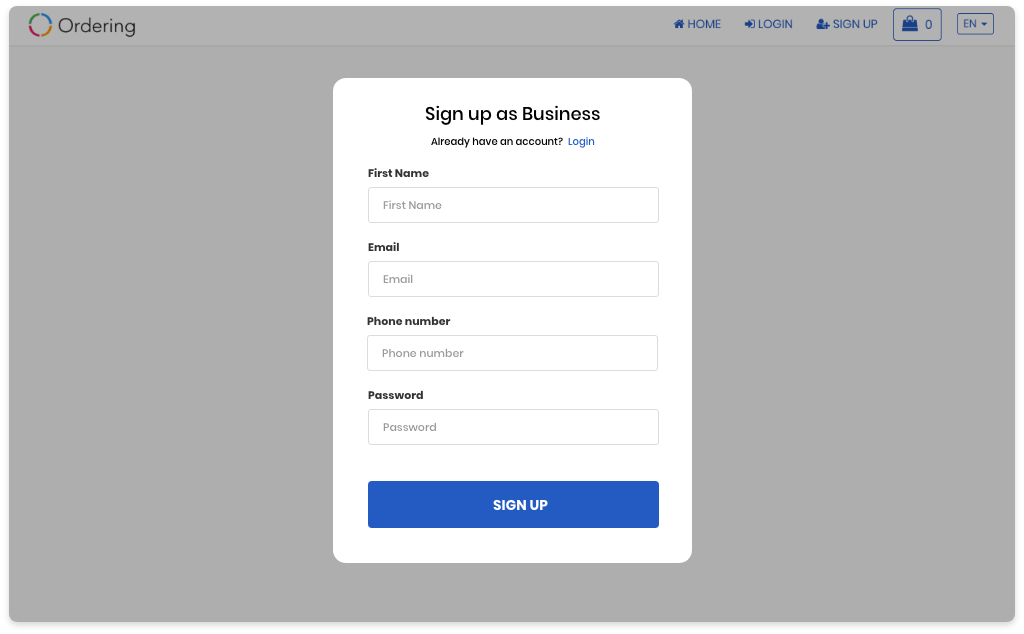 As a new sign up you'll have to wait for the super admin to authorize your access in the platform (if this is the way the super admin has it set up)
You'll learn about this super admin setting lower

Now, when the super admin authorized your access, you'll be able to login with the credentials you already set up.

Now start creating your store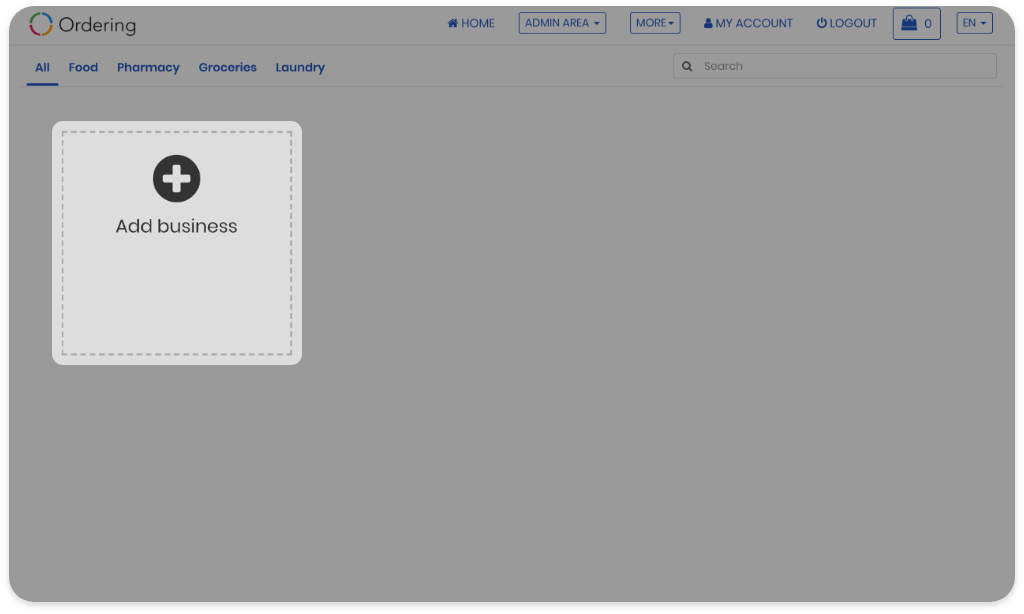 Back End View
Every time there is a new business trying to sign up in your platform, you'll get an email and in that email, you'll find the name of the store, by searching with that name inside your Ordering Editor inside users > Business Owners.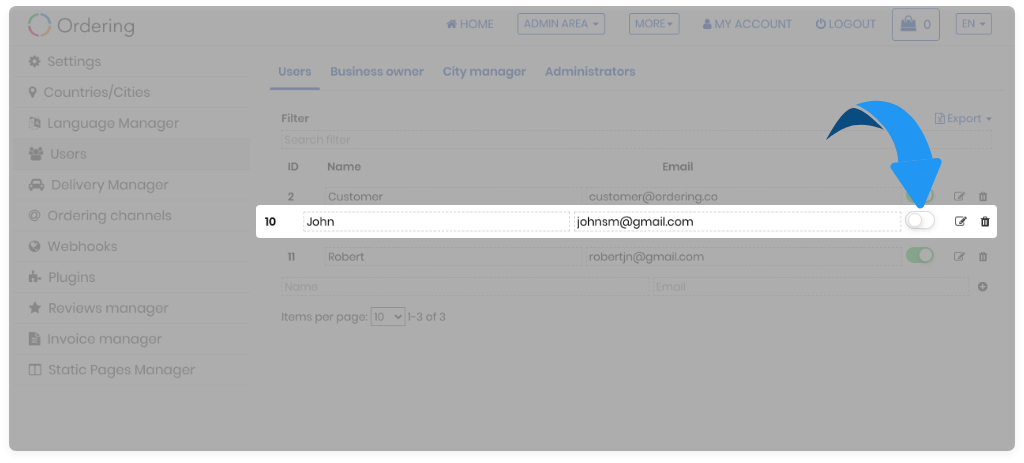 Active this option
Be sure to have your Website in the latest version
To activate this you'll have to go in your Ordering Editor > More and activate the option that says
"Sign Up Business Settings"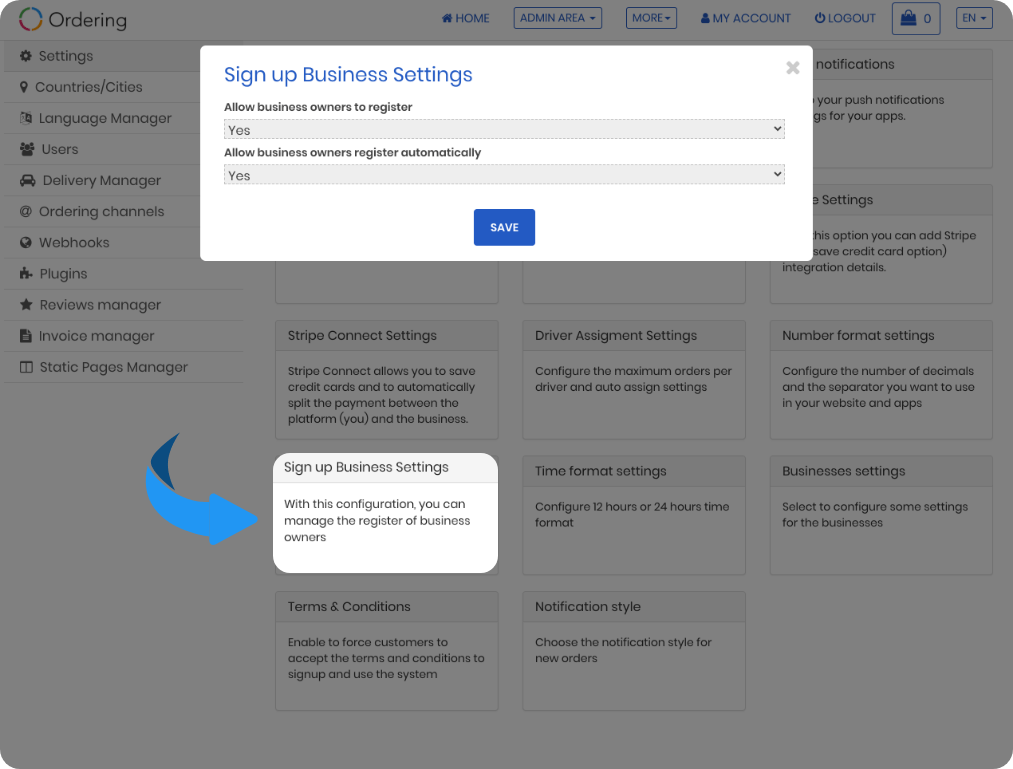 If "Allow business owners to register" is YES; the sign-up button will show in the front end.
If "Allow business owners register automatically" is YES; the store owners won't need authorization from the super admin to start creating their store.
Take a further look at the sidebar to learn more about Ordering Software.