What can I do?
With the invoice manager, you can easily get how much money you owe to your business and how much the business owes you. Also, you can know easily the commissions and tips you have to pay to the drivers.
You can make this daily, weekly, fortnightly, monthly, or at any time you want.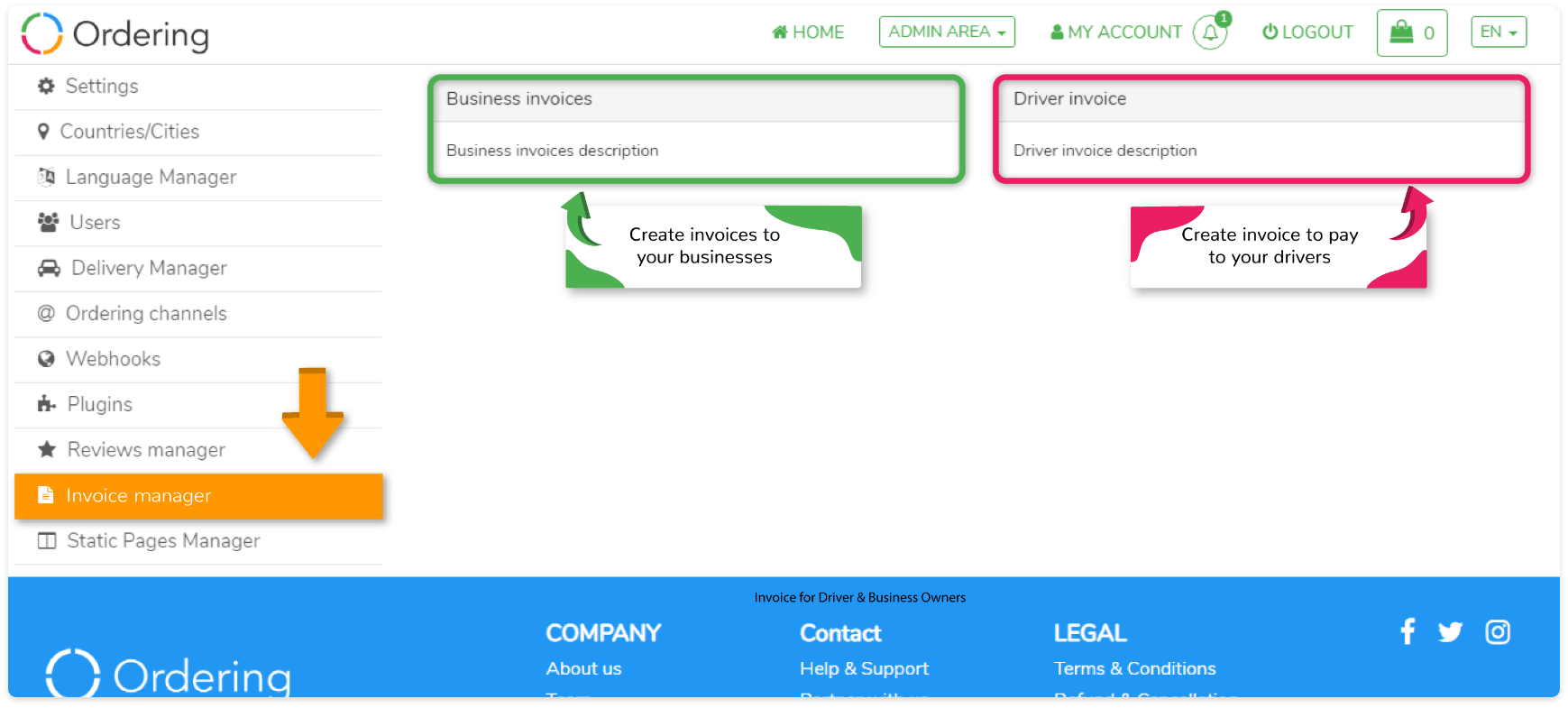 How to create an invoice?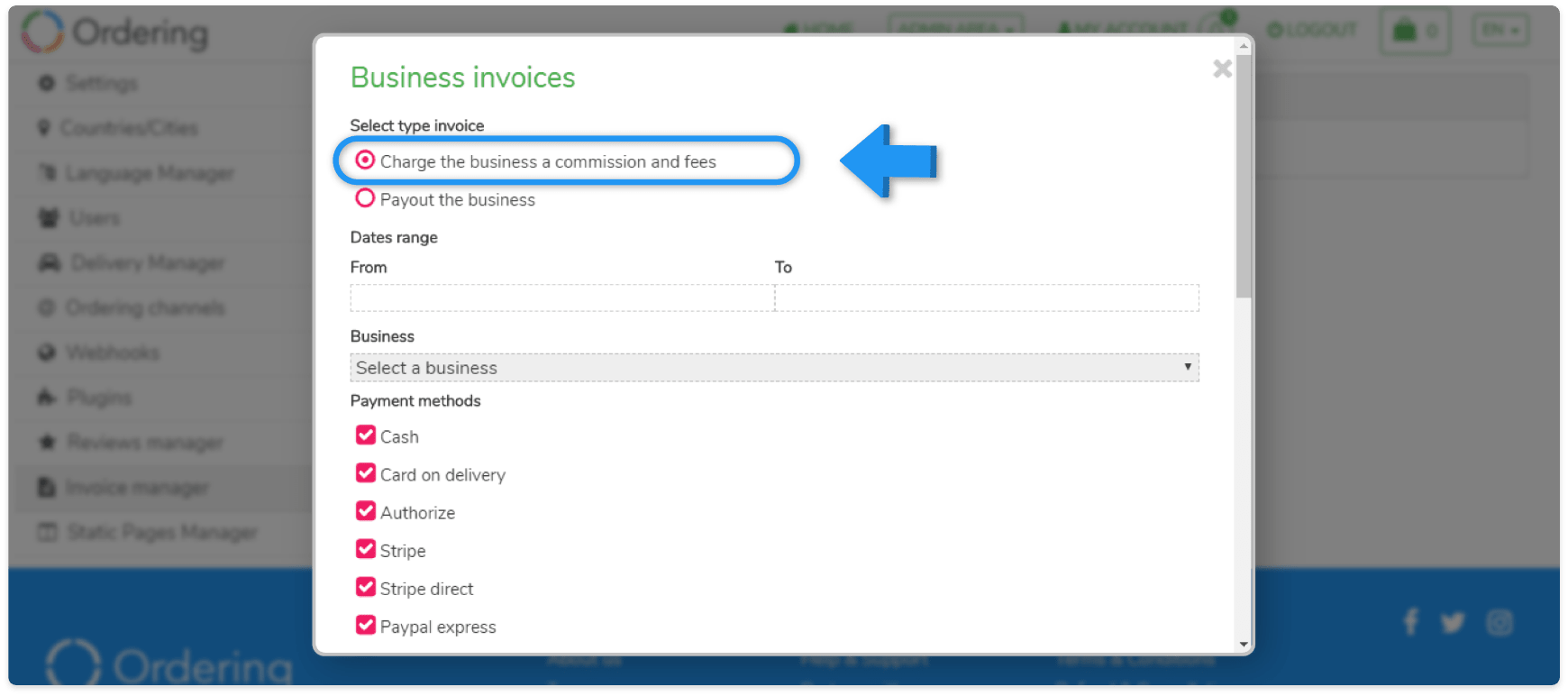 The first step is to select if you want to charge or make a payment to your business.

Select Dates Range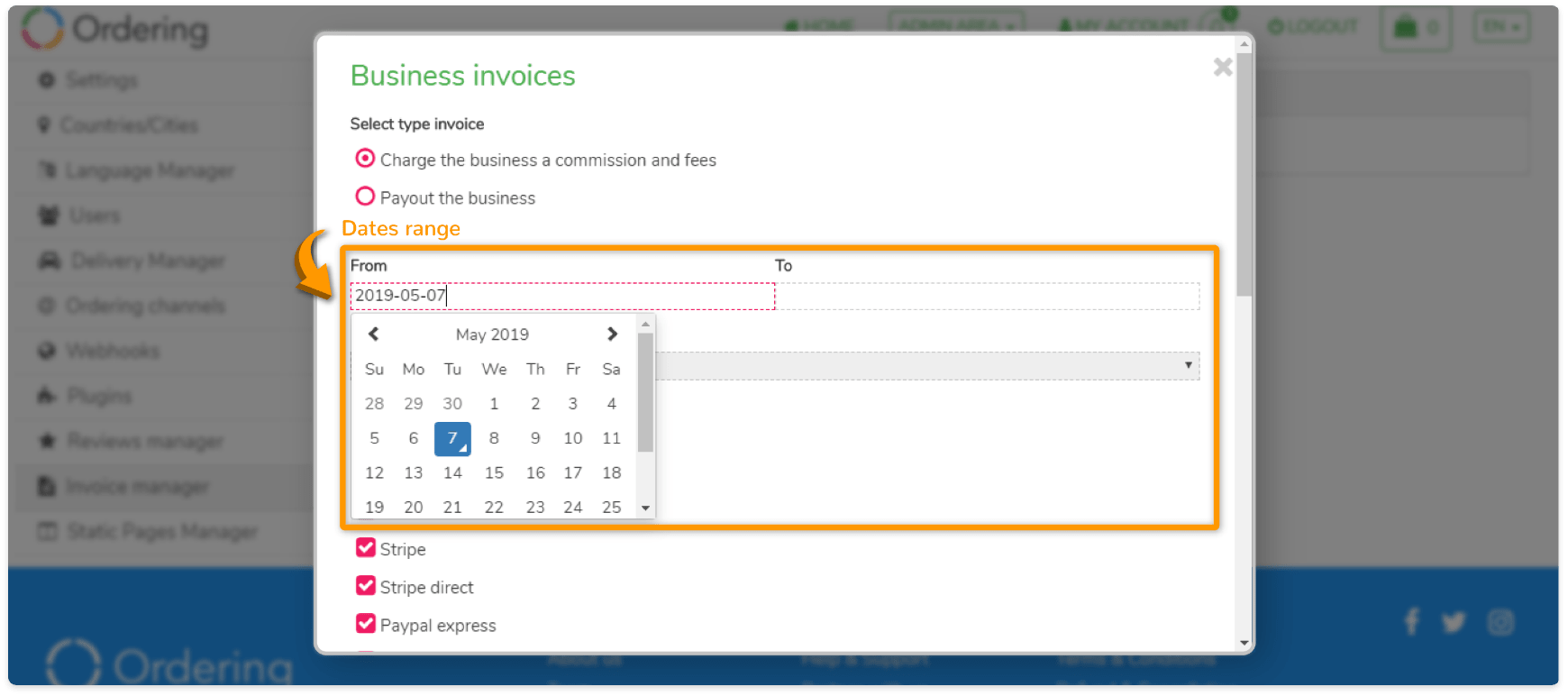 You can select any date range, the system will calculate the amounts only of the orders between those dates.
Select Business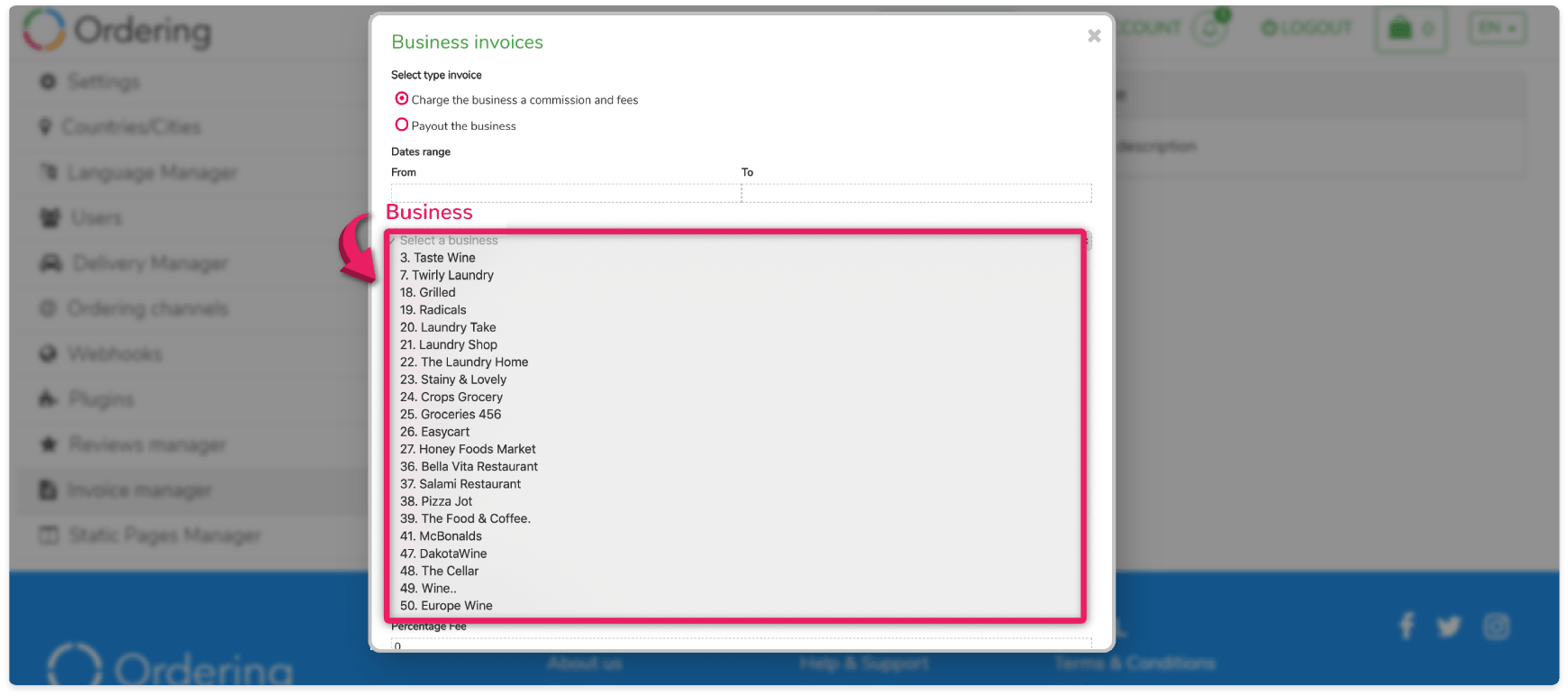 A list will be displayed showing your business, you must choose one.
Select Payment Methods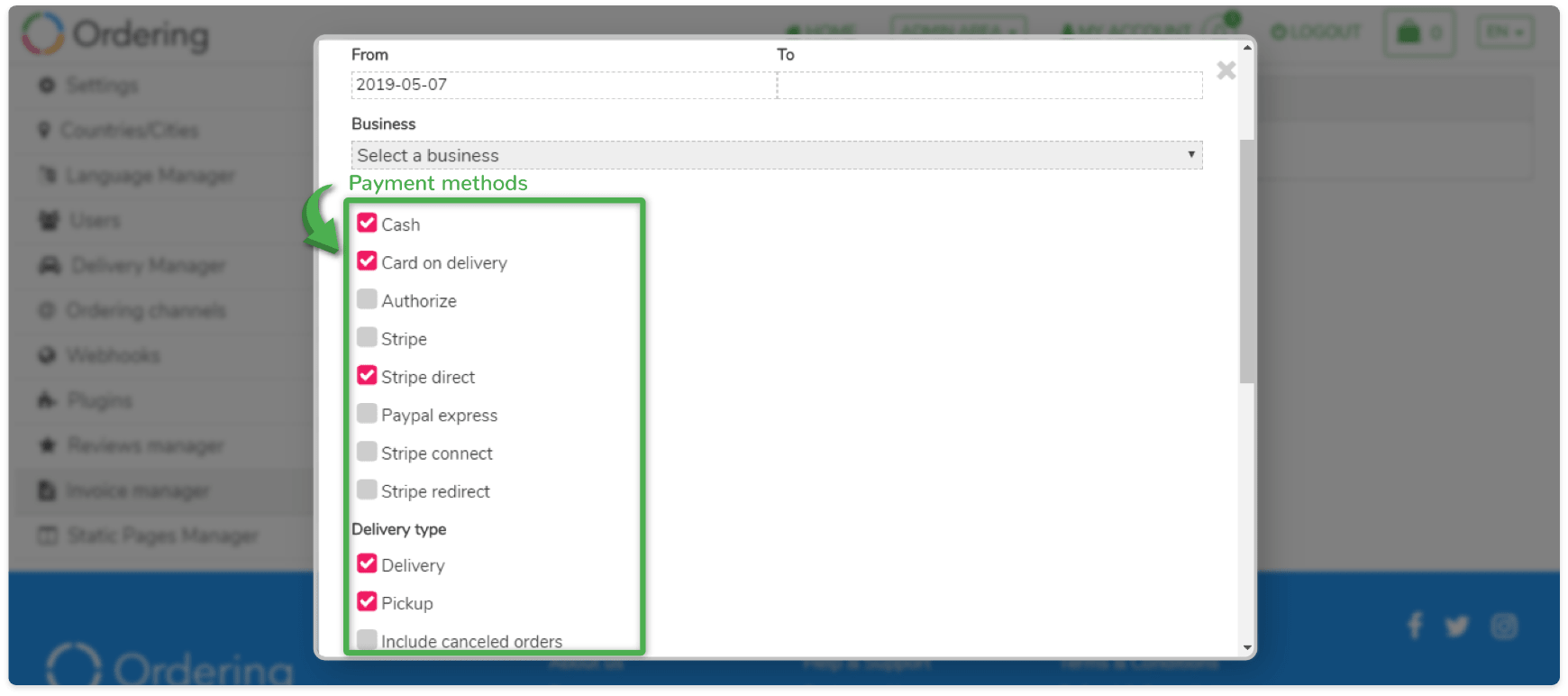 As mentioned before, there is two business model, to payout or to charge, some payment methods such as cash or card on delivery needs to create an invoice to charge the invoice, but in some other methods, you need to payout your business. This allows you to create the invoices to make a balance in case you need it.
Delivery Type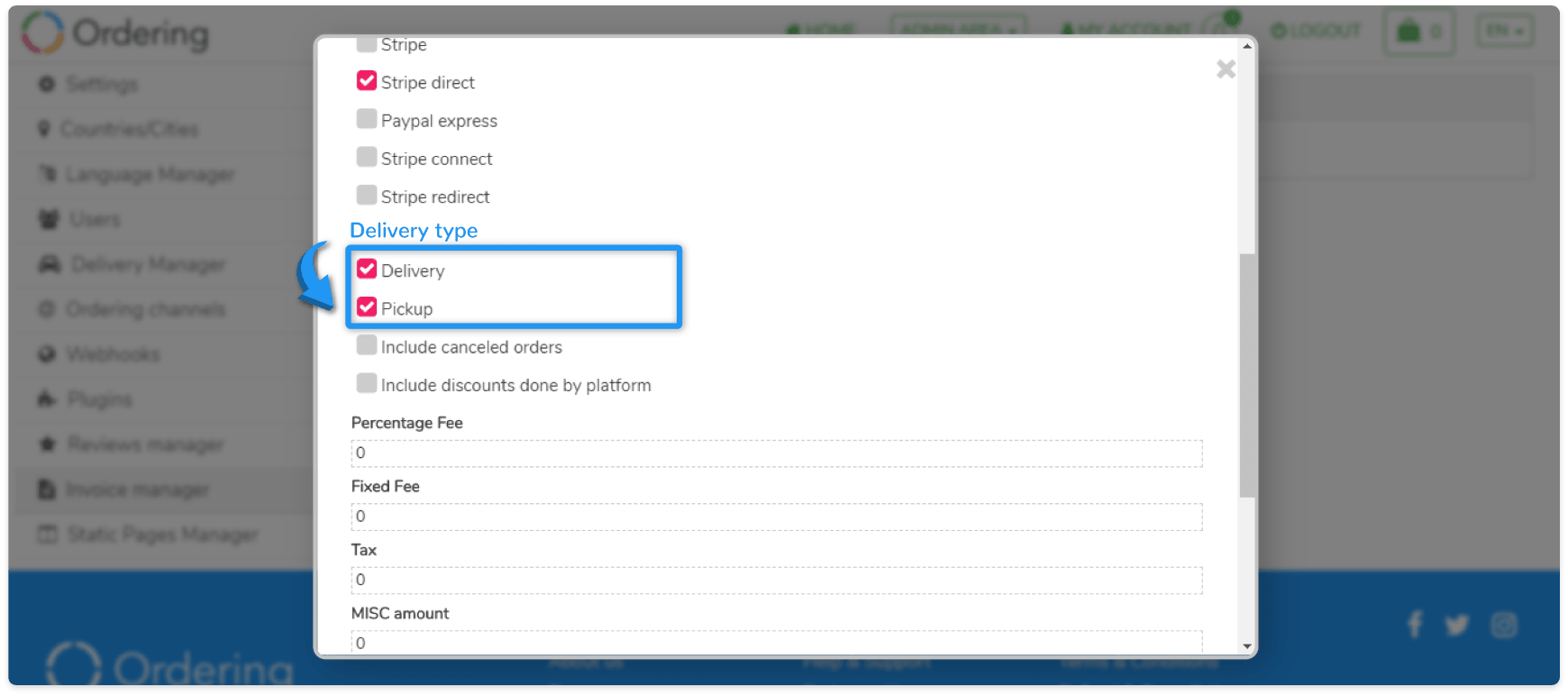 In some cases not all the orders need to be charged for a delivery fee, for example, pickup orders could be managed, different than delivery orders due to the delivery fee.
Include Canceled Orders and Discounts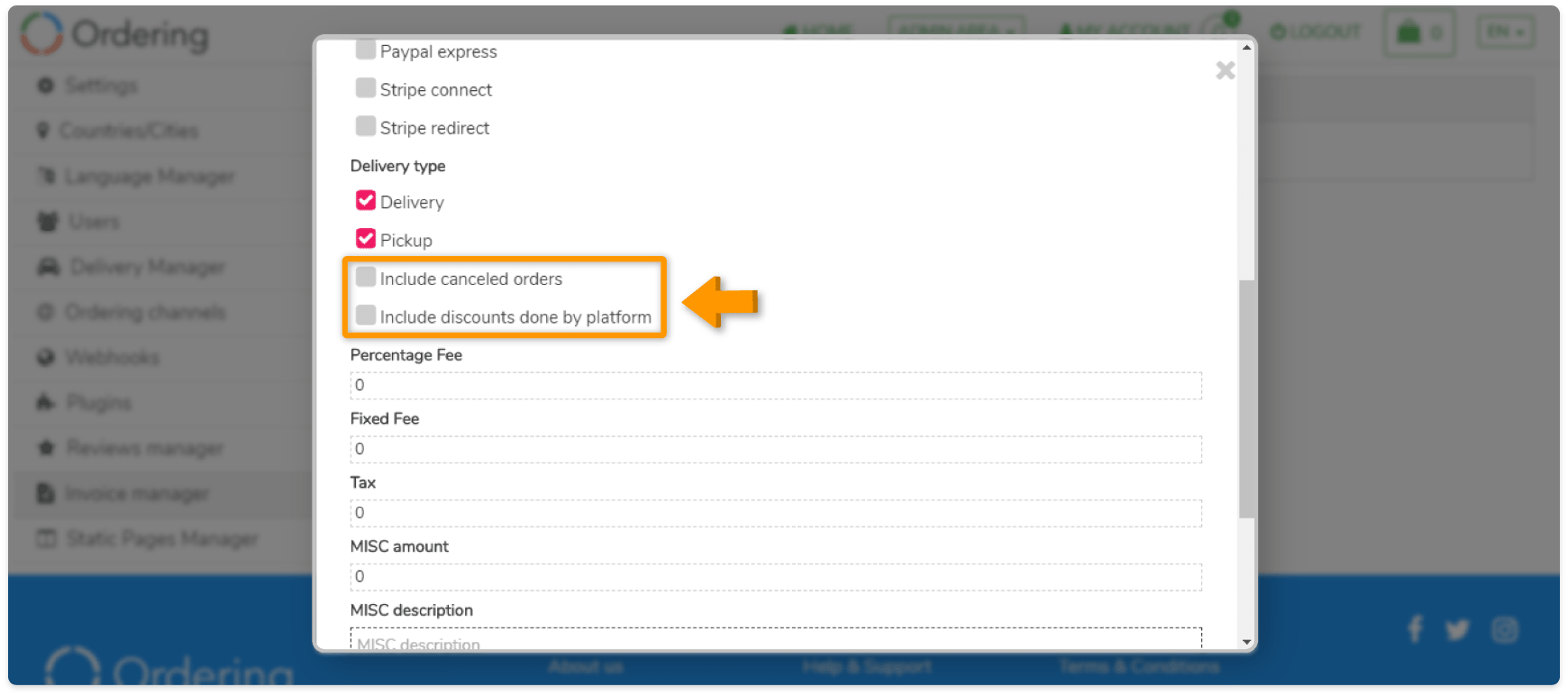 Sometimes if an order is rejected by the business, the owner wants to charge the business anyway, you can make this desition with just one click.
Sometimes the discounts are created by the super admin as part of marketing campaigns, in those cases and some others, the discounts can be absorbed by the business or by the super admin.
Fees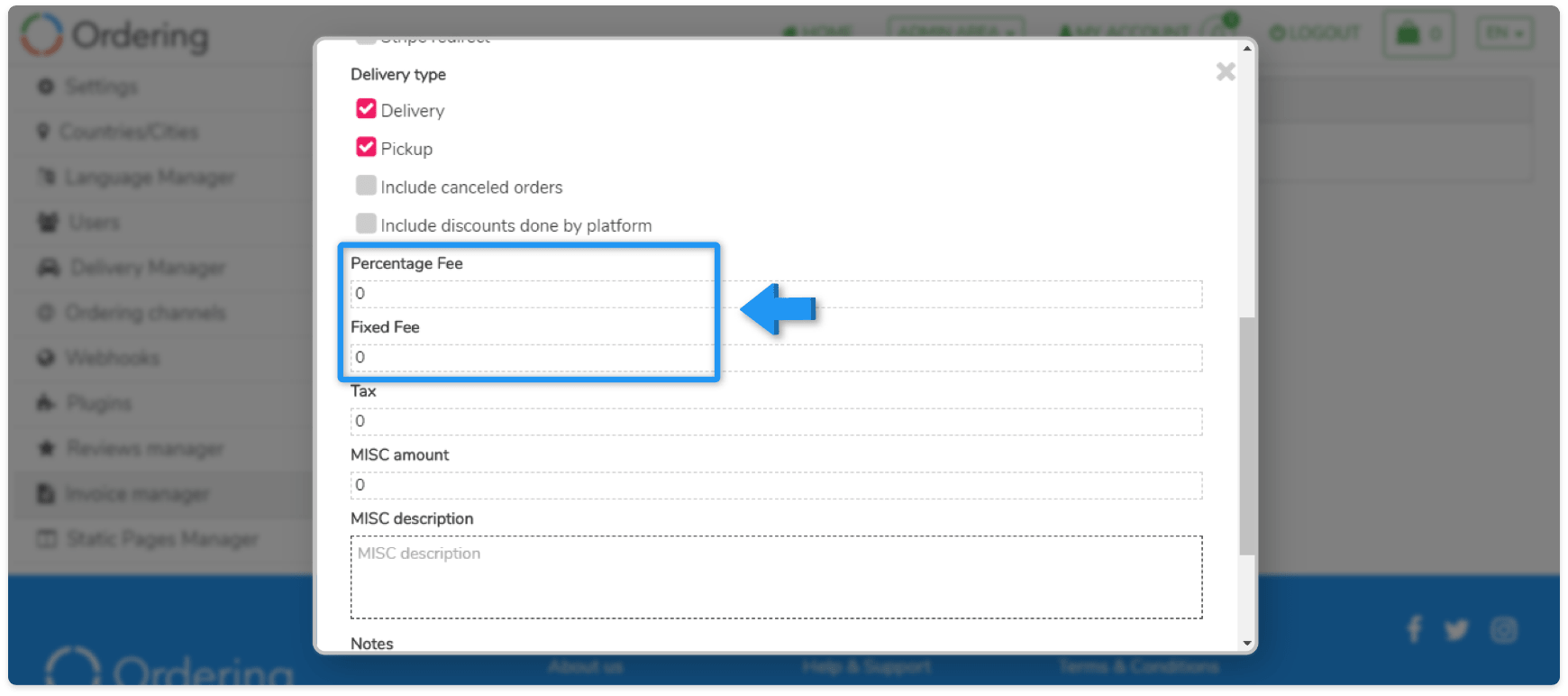 This is to set the commission you want to charge your business, it can be a percentage fee, fixed-rate, or a combination of both.
Taxes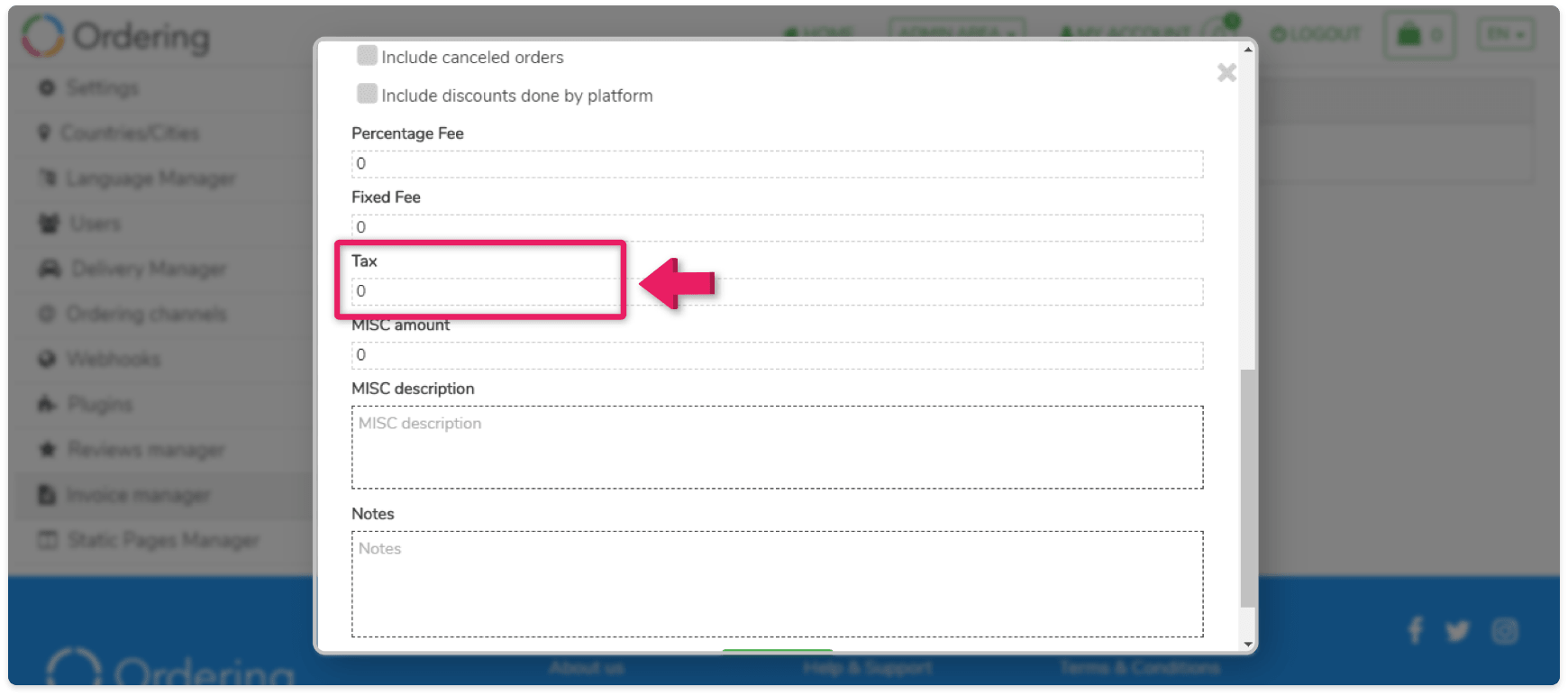 Here you can set the taxes if are applicable to your zone regulations.
MISC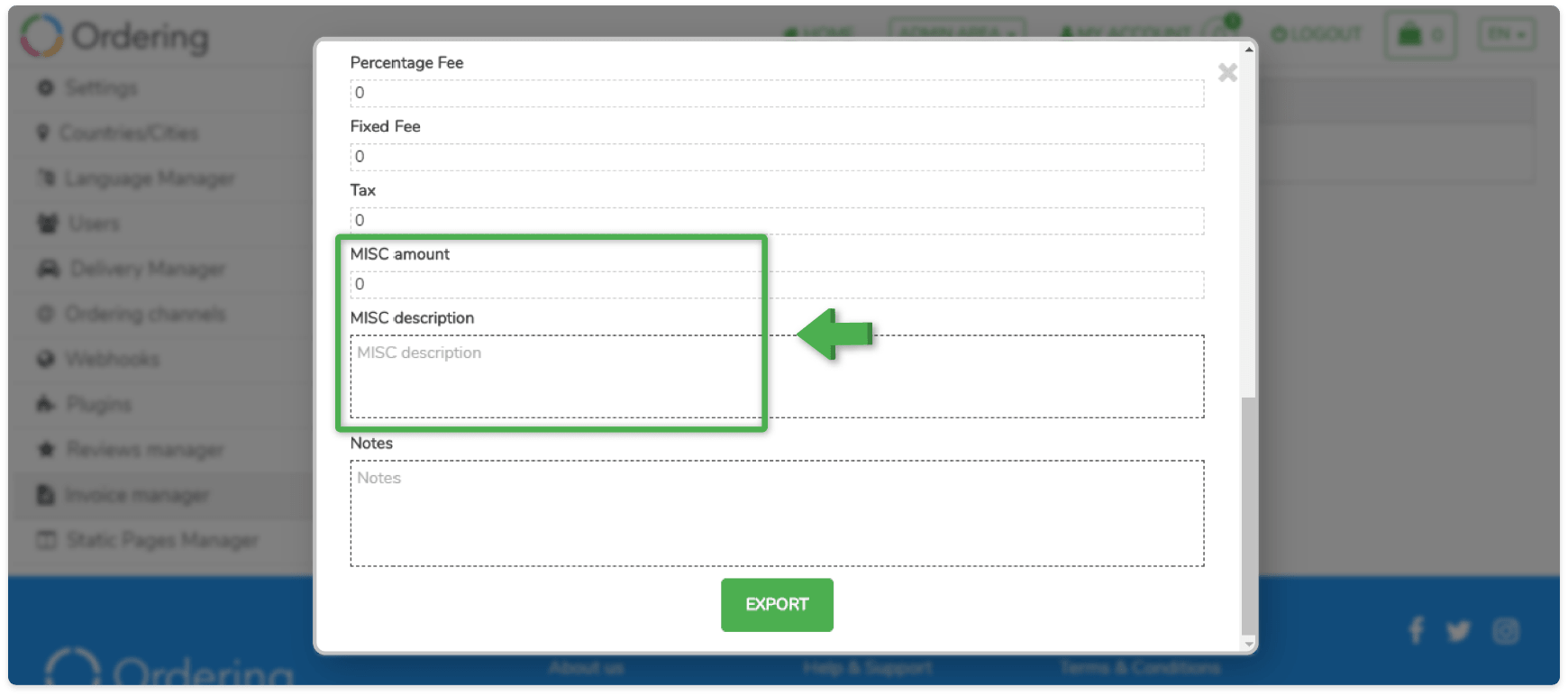 If you have any other amount to charge you can set it and put the description of it.
Notes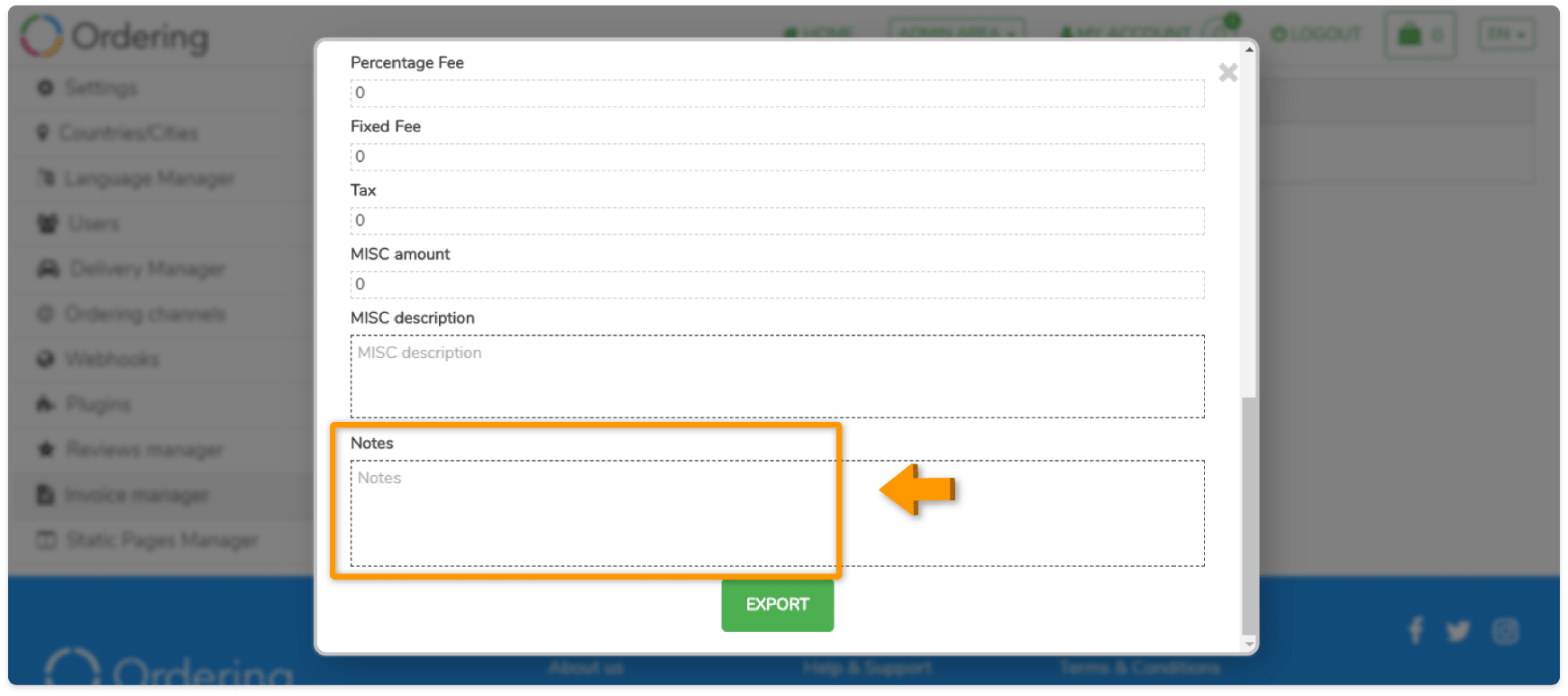 Add any note you need.
Export
Just click to export and a PDF will be downloaded like this.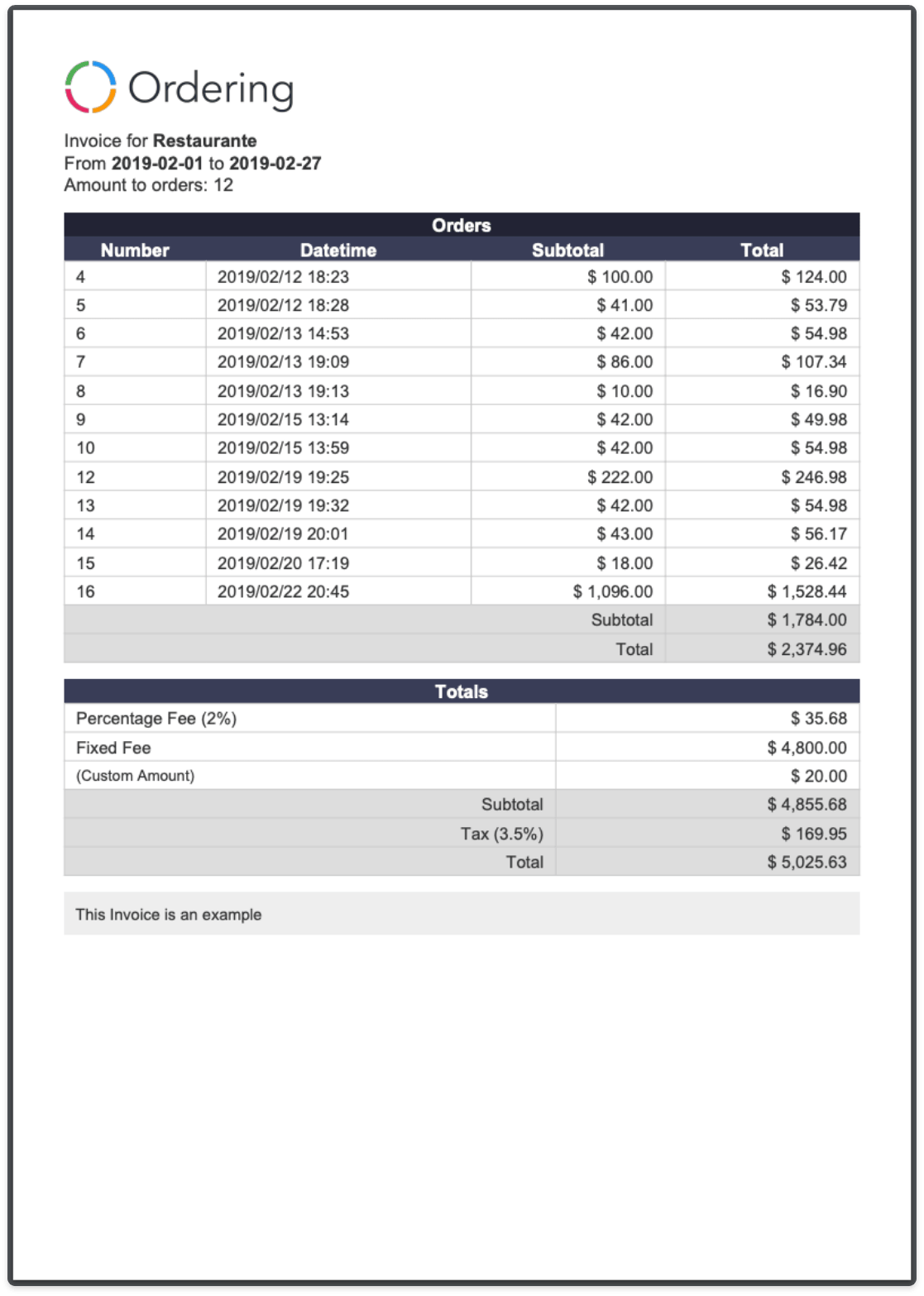 Business Invoice Video

Driver Invoice Video

If you need anything else from your Ordering Team, let us know.
As Always, Happy Ordering.