To access this menu you must be logged in as the administrator in your Ordering web, Admin Area → More → Countries/ cities.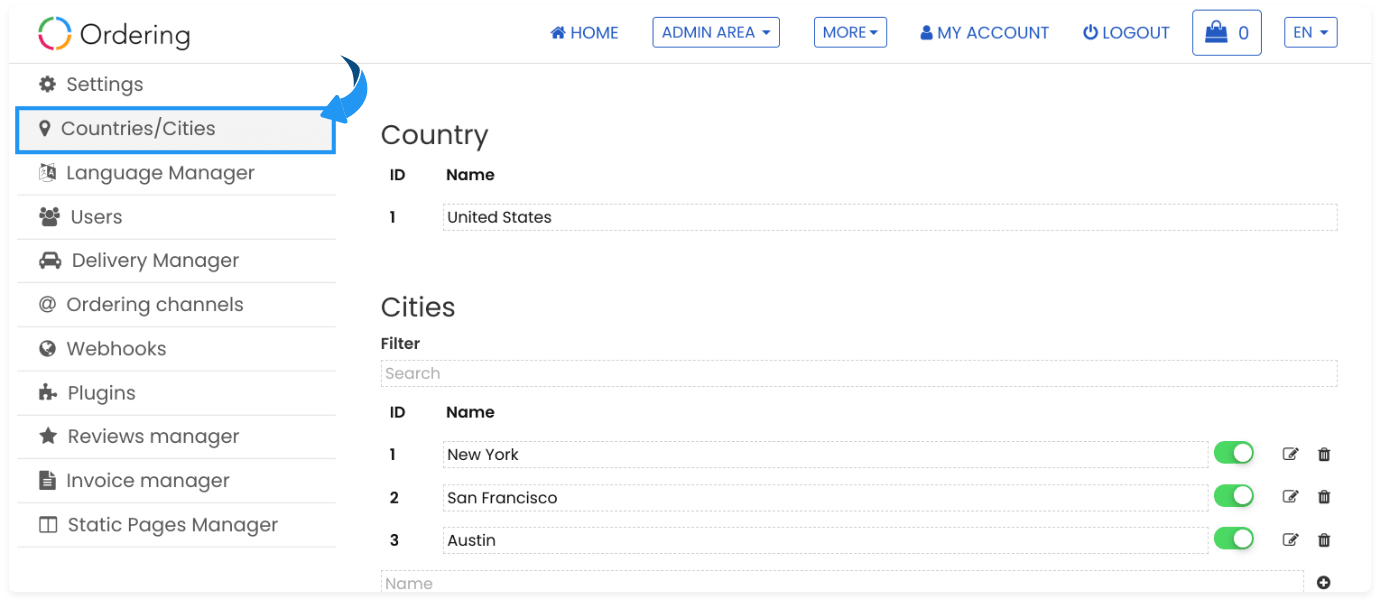 In this case, we will make this article, with a user DEMO/PRO (One city / unlimited Cities).
And this is our panel of cities.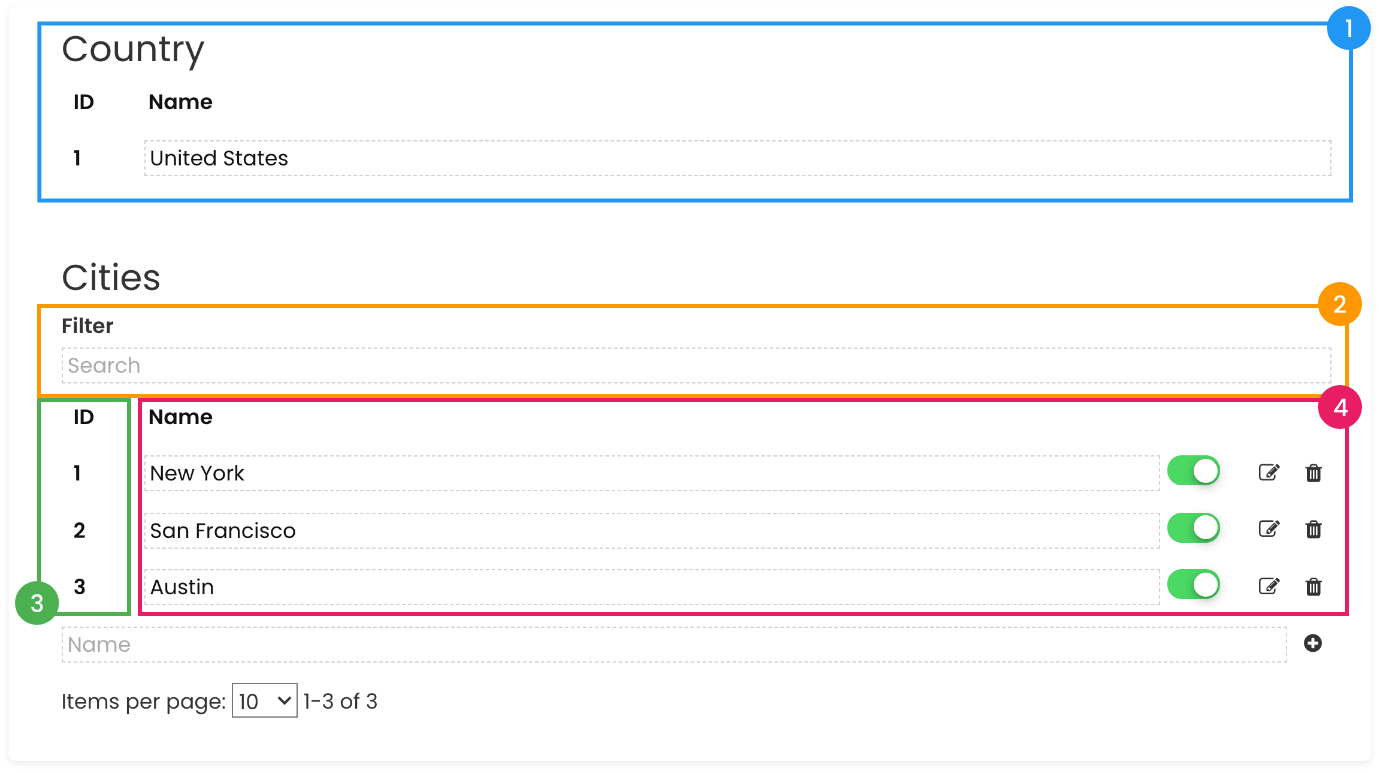 1. Country: Here are the countries registered (To change your country simply write on this line).
2. Filter: Search for cities added(Name, ID, City).
3. ID: In this space, we can see the ID that was granted to the city.
4. Name: Cities added.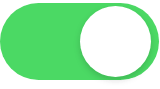 This Switch Button is used to activate/deactivate the city or the country

We can delete a city by pressing this icon.

This icon is used to add the city.

Edit the city.
When click to create a city, this panel appears

1. Here we write the name of the manager in this city.
2. Here we will select the admin (How do I create an administrator? "city manager").
3. Here we will select the previously created city.
4. With this button, we will add/save the city.
You can only Edit the Country name, this is very easy, write in the country field and the system saves automatically.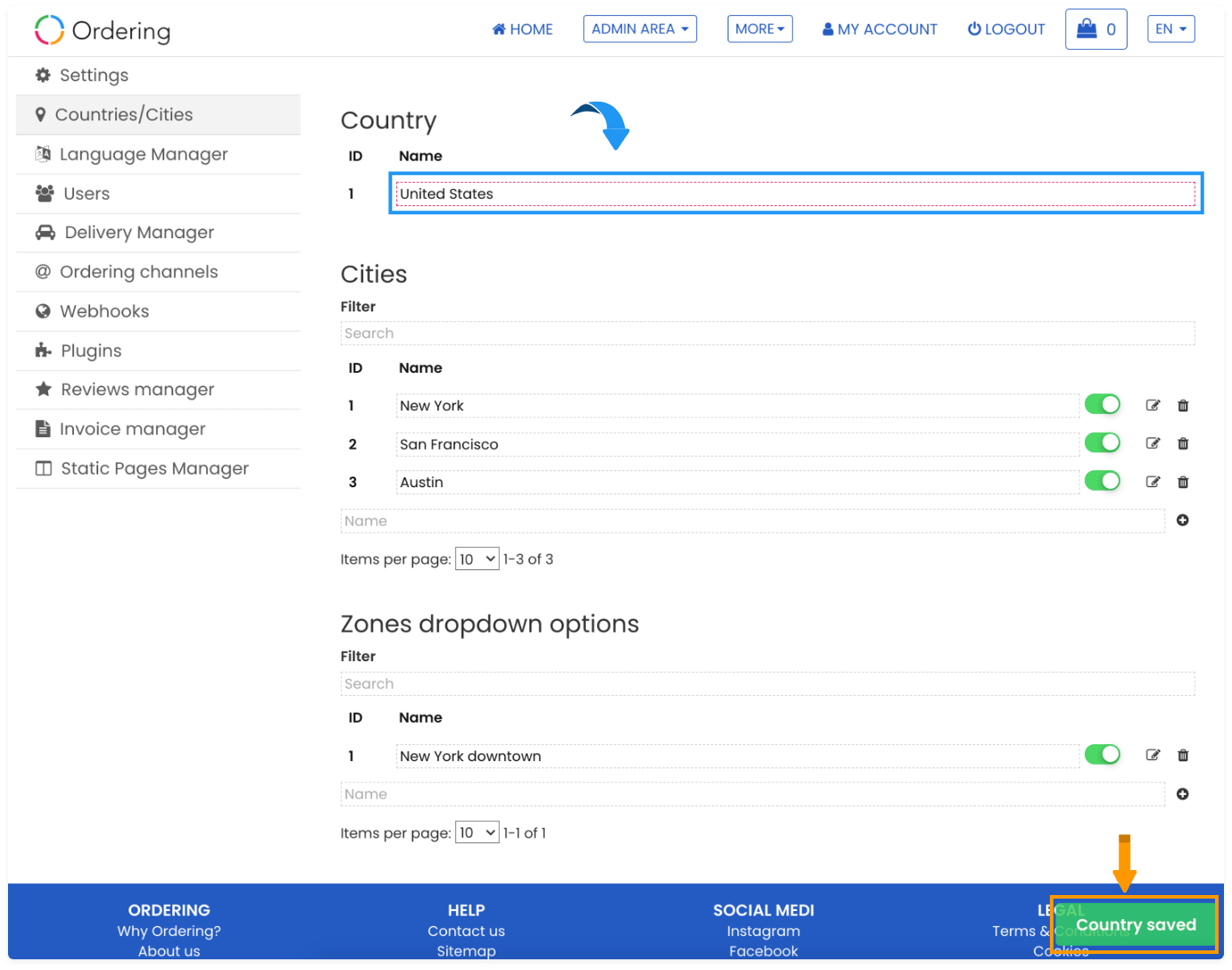 In the Cities section, all it is the same, only change the "Create/Edit" pop-up. Now You must put only the name, administrator, and country.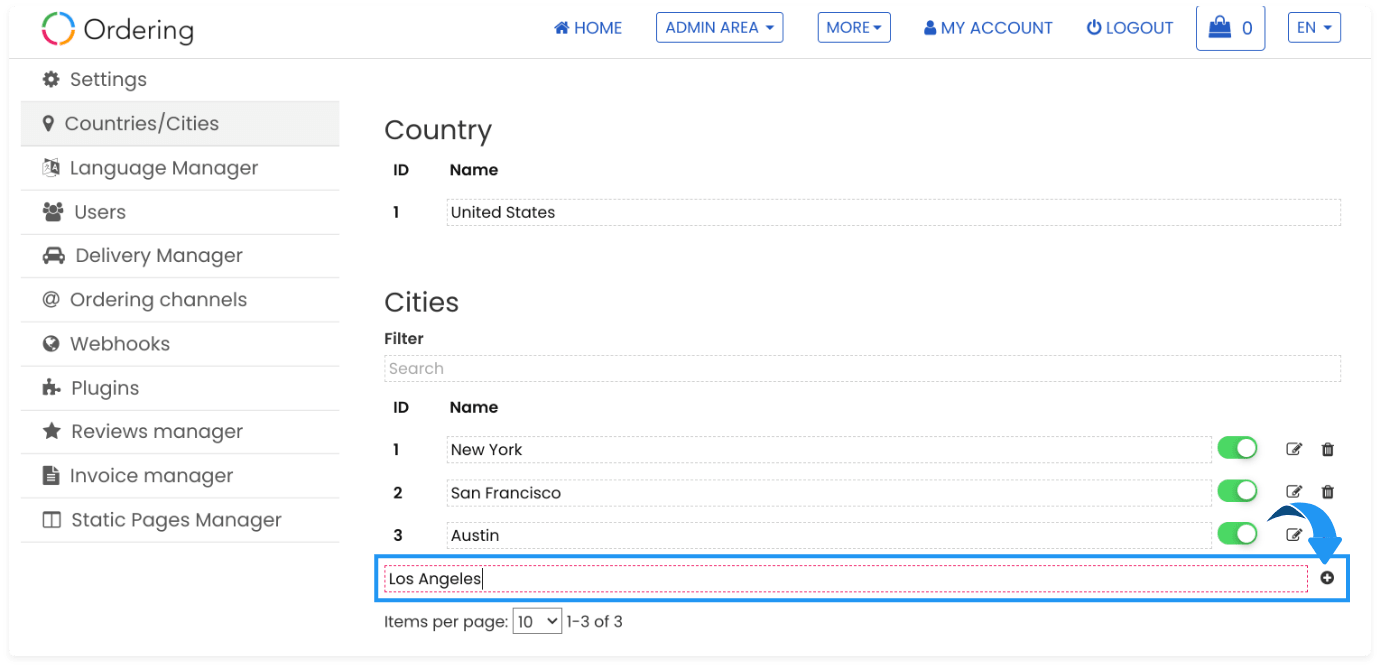 The Dropdown zone, you can create, disable, edit, or delete the zones on this page.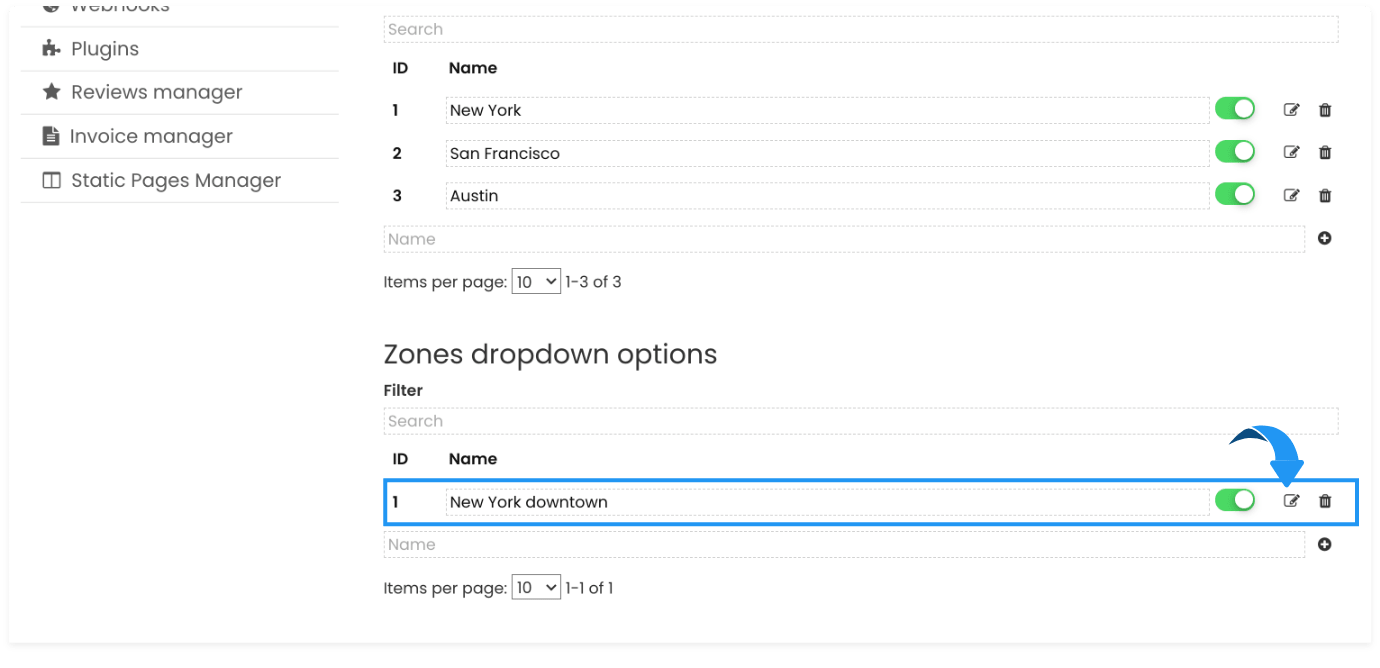 Countries / Cities Video
In this section, you can learn how to add countries and cities that belong to your work area.

If you need anything else from your Ordering Team, just let us know 👍
Have a Happy Ordering