Click on the Ordering channels option to see the different extensions that we have for your website.
Business Ordering Channels
In this section you can:
・Custom slug
・Integration on your website (popup)
・Integration on your website (inline)
On the "Modal Style" dropdown list you can choose the style that you want to shows the widget like a button or chat integration.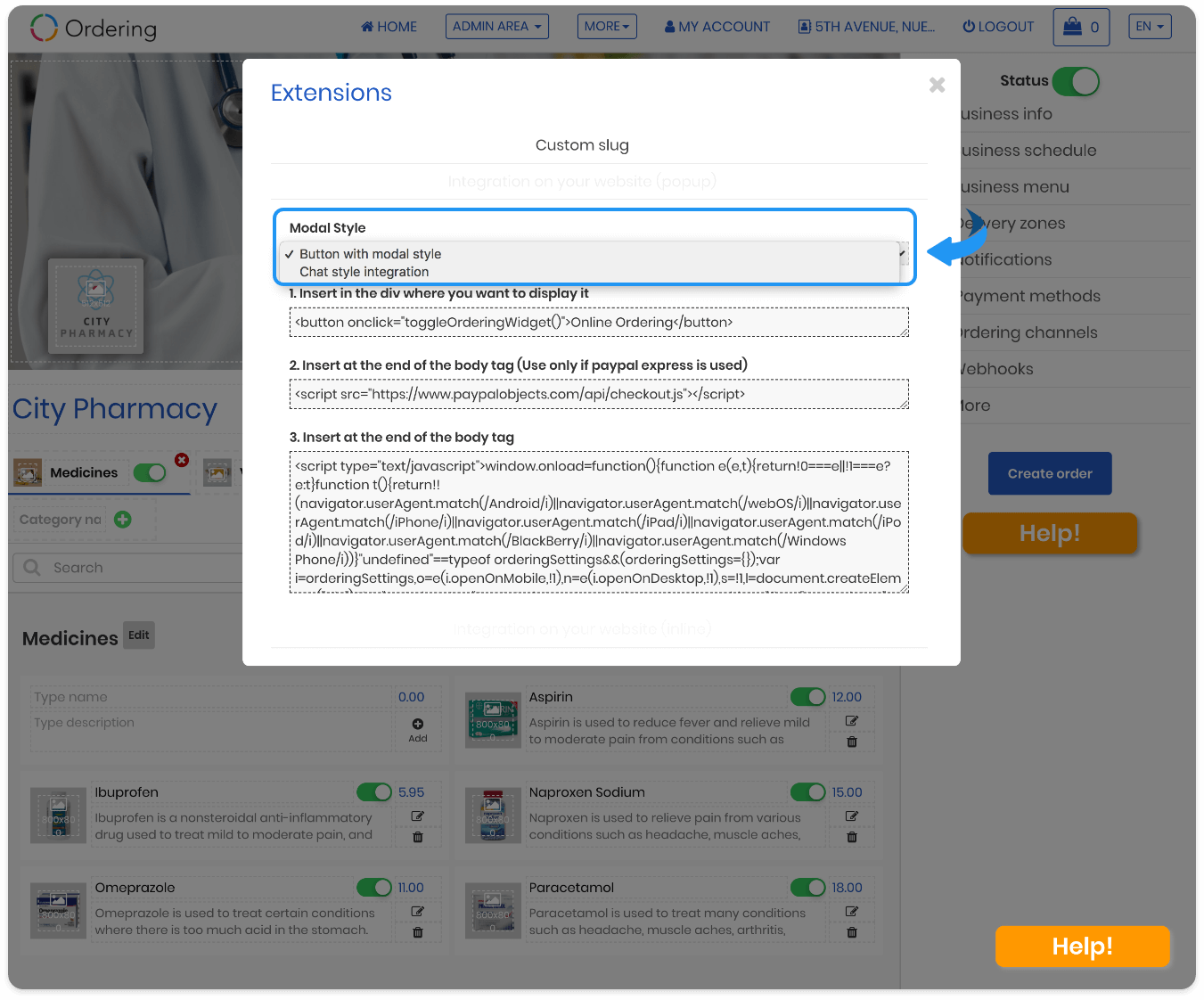 After you select the style only need to paste the code blocks on the website that you want to add the widget to this store and save the changes to see the widget working.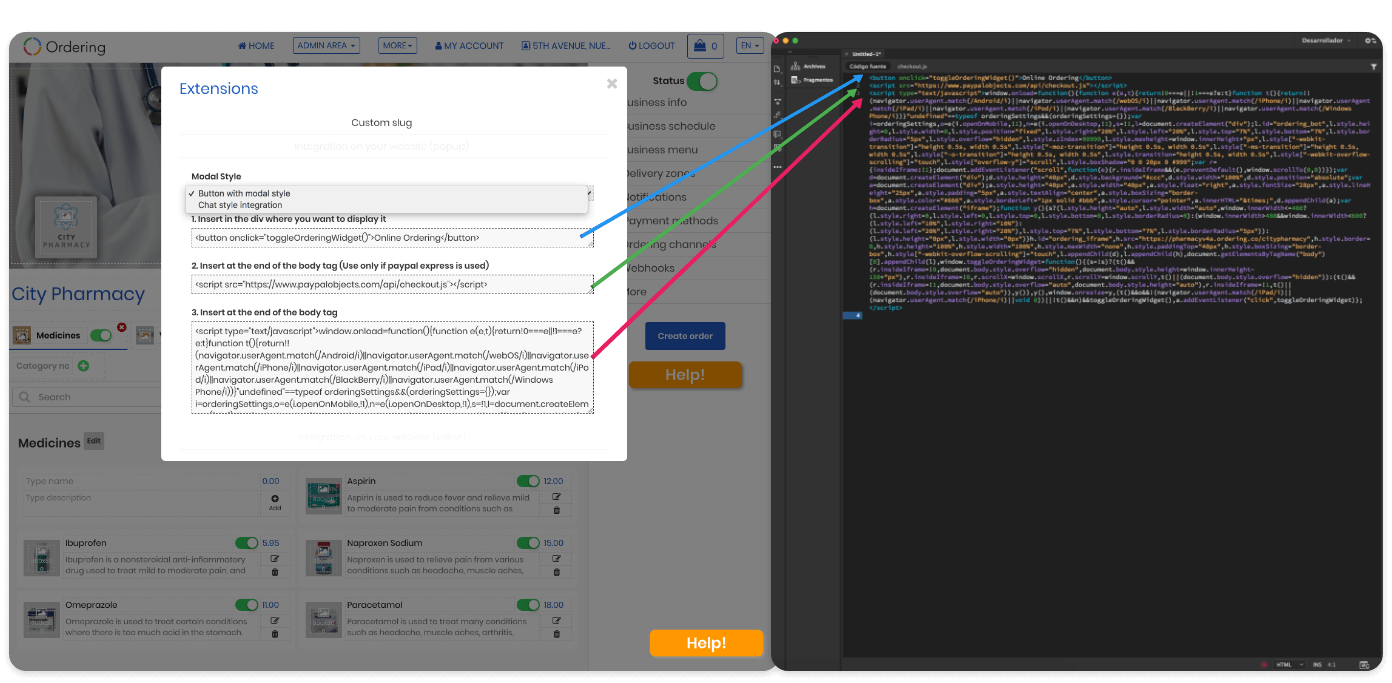 These videos - Tutorial, will help you better understand the widget extension and how this extension works.
Widget button with modal Style.
Widget chats with modal Style.
If you need anything else from your Ordering Team, just let us know
Have a Happy Ordering