Click the "Business info" tab to configure the information about your business.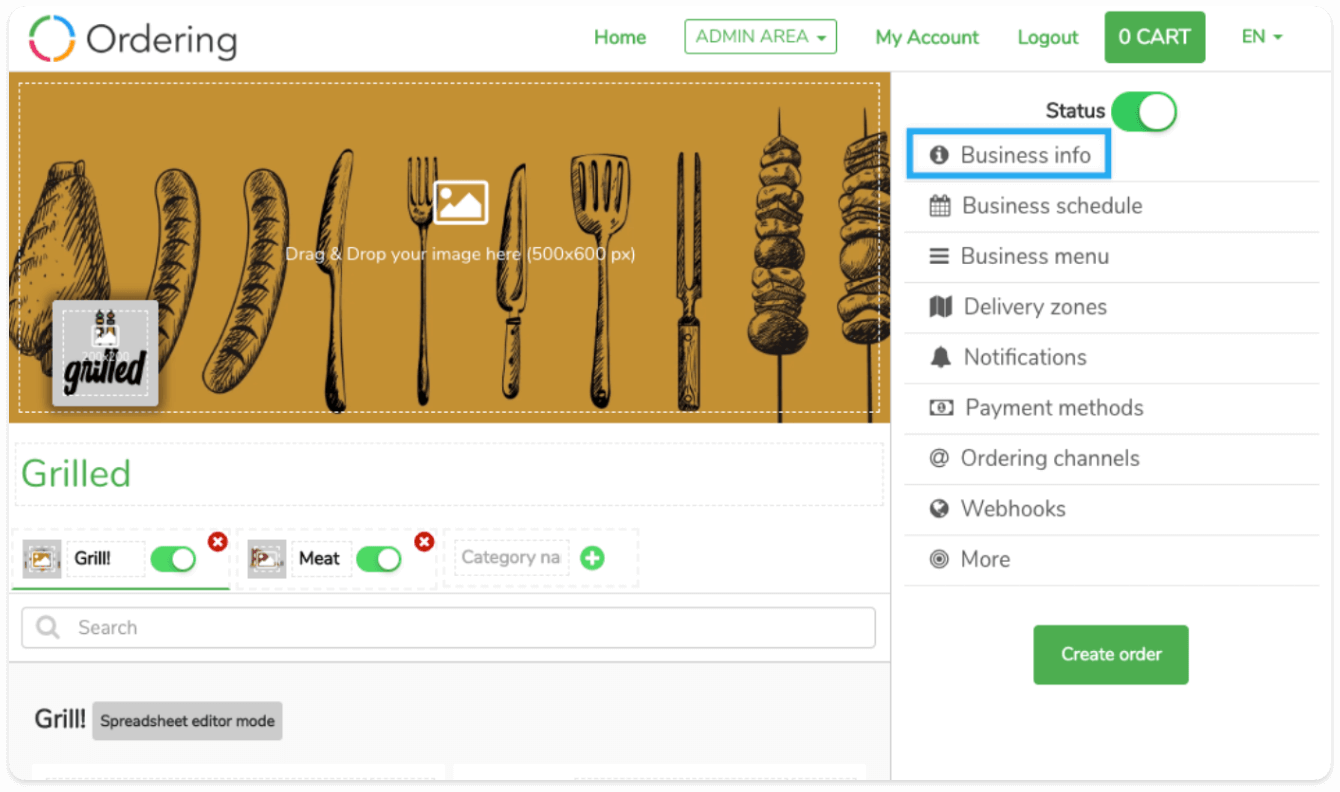 Business Owner
Click on the Business Owner tab to select the business owner for this store.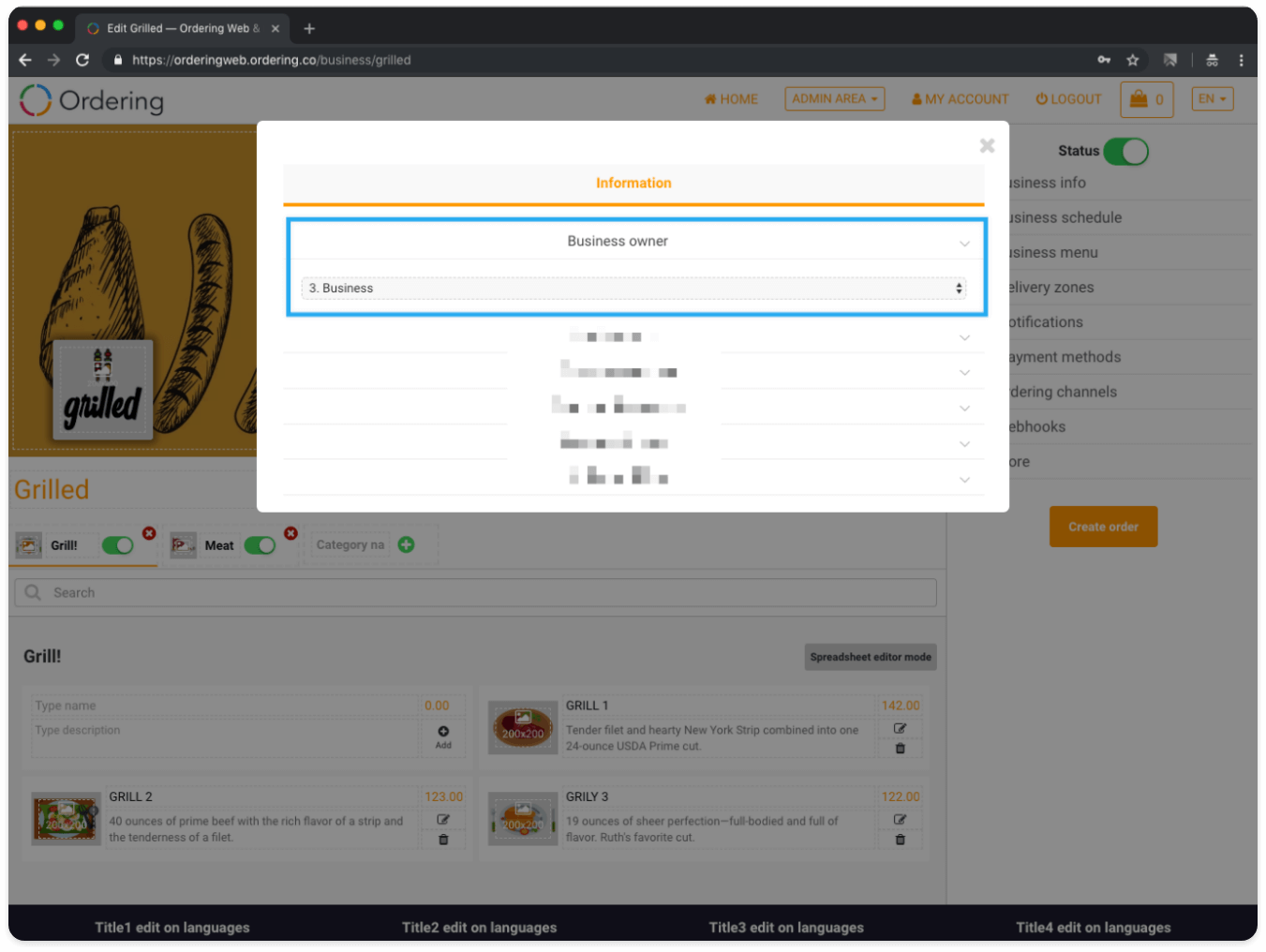 If you need to create the Business Owner so that he may have access and make changes to the store, you can do it from the users' section, this article can help you to create a business owner.
Business Type
Click on the "Business Type" tab to choose the business type that this store will have.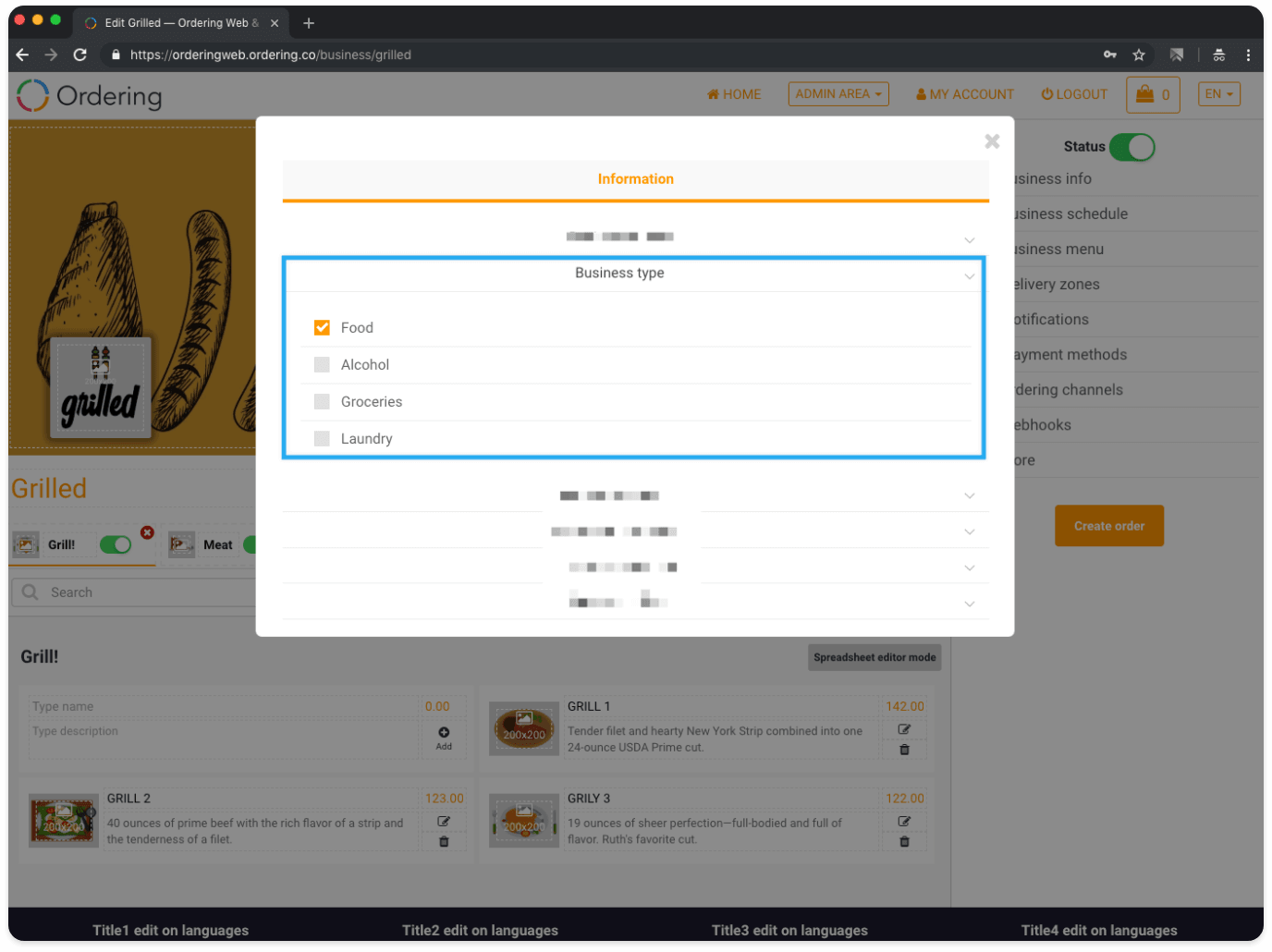 Business Location
Click to select the business location tab to choose the city and write the address to this store.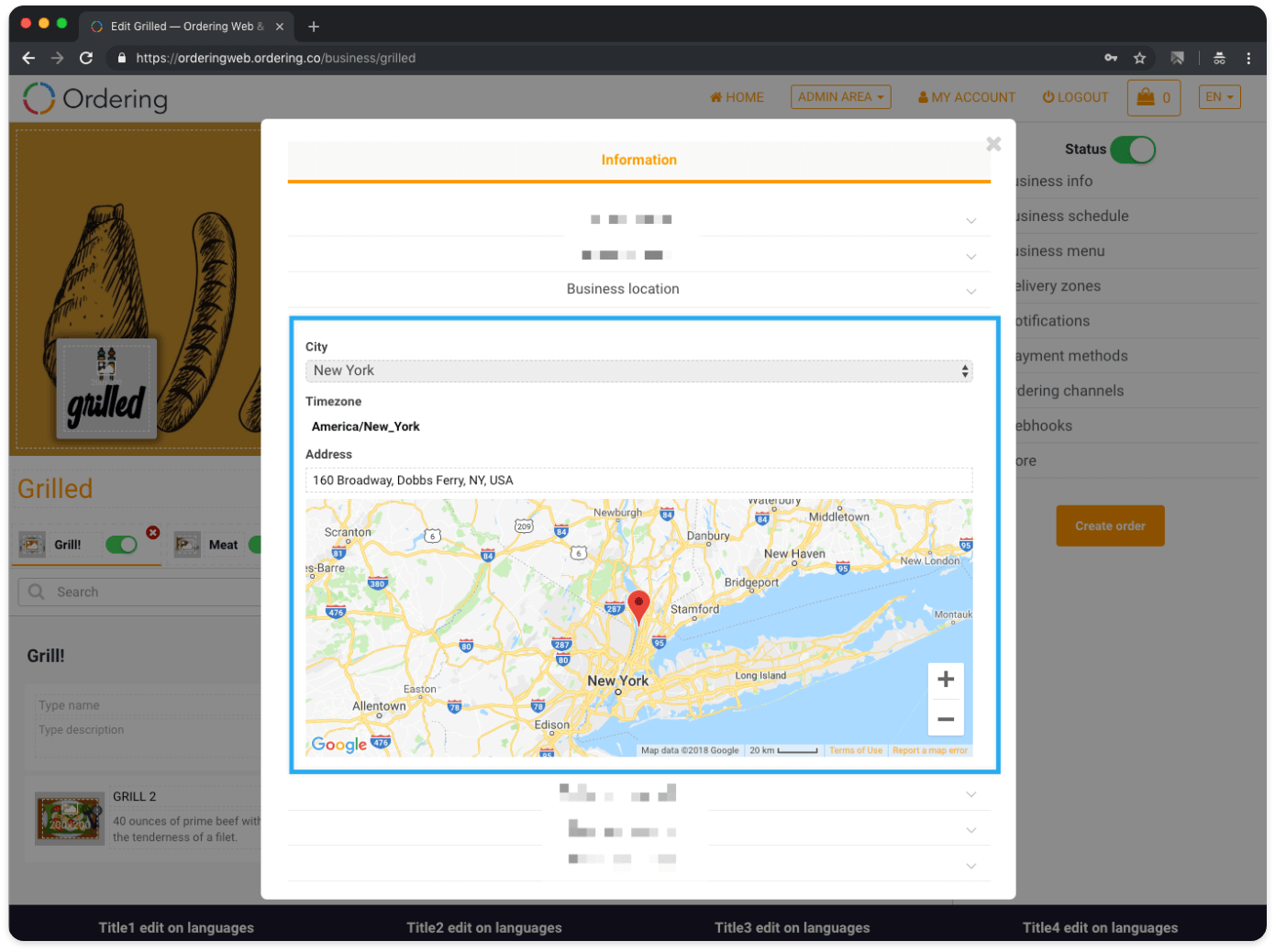 Business Description
Click on the business description tab to write a description of this store.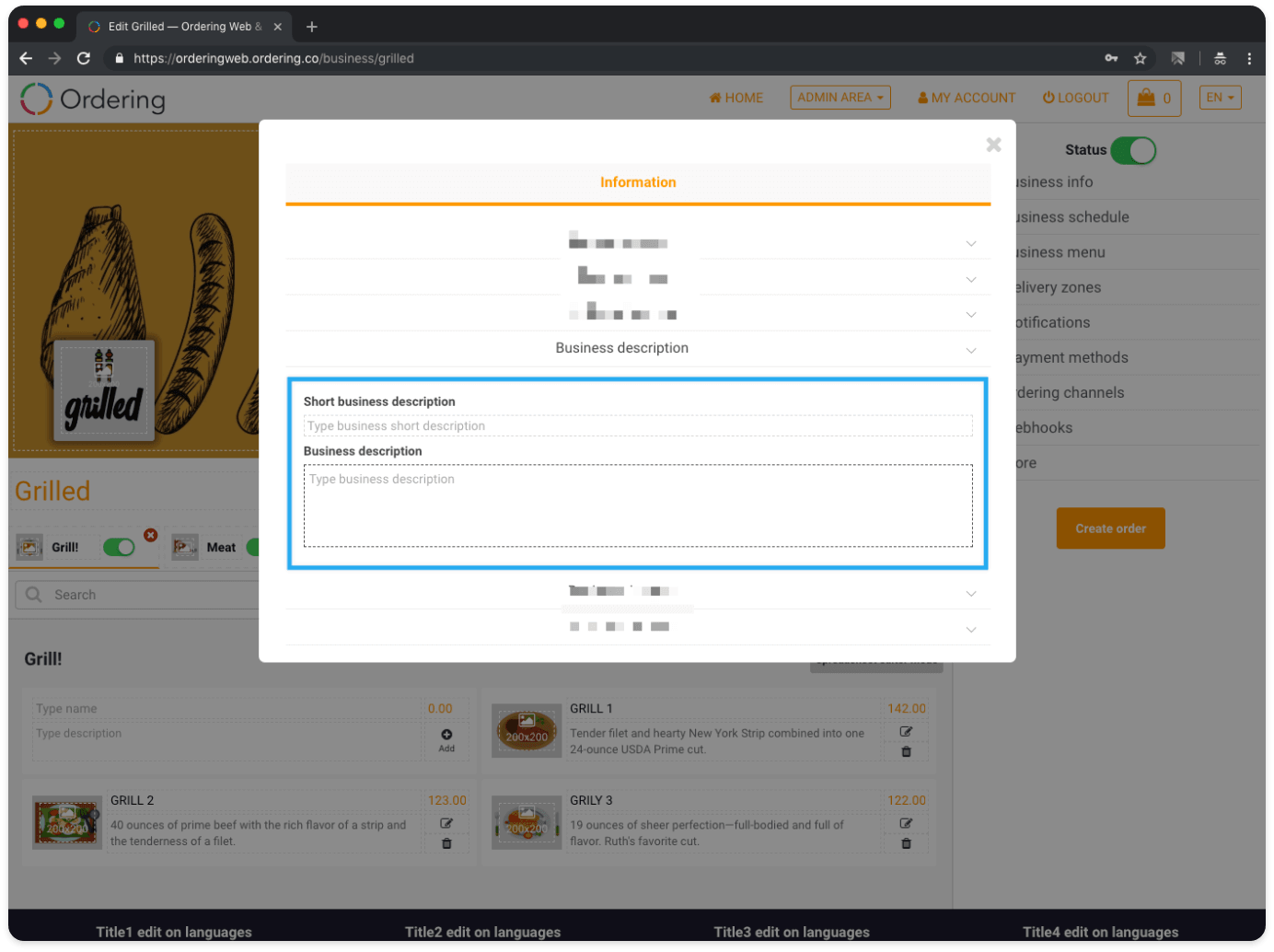 ・Short description: It displayed on the business listing page.
・Description: It is shown in the information option when a customer selected this store.
Business Images
Click on the business images tab to upload images of your store. You can click on the image and select the picture from a file or just "Drag & Drop" the picture that you want to upload.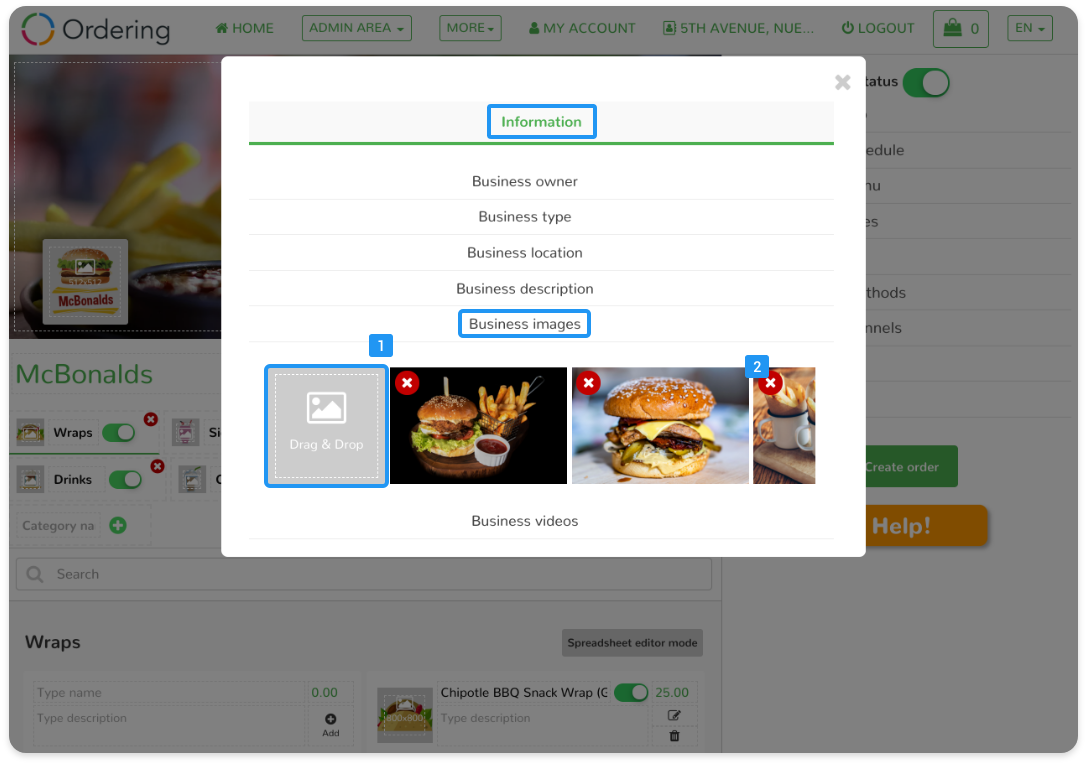 Your customers will see your images in the photo gallery section.
Business Videos
Click on the business videos tab to upload a video of your store, you only need to copy the URL for the video that you want to upload.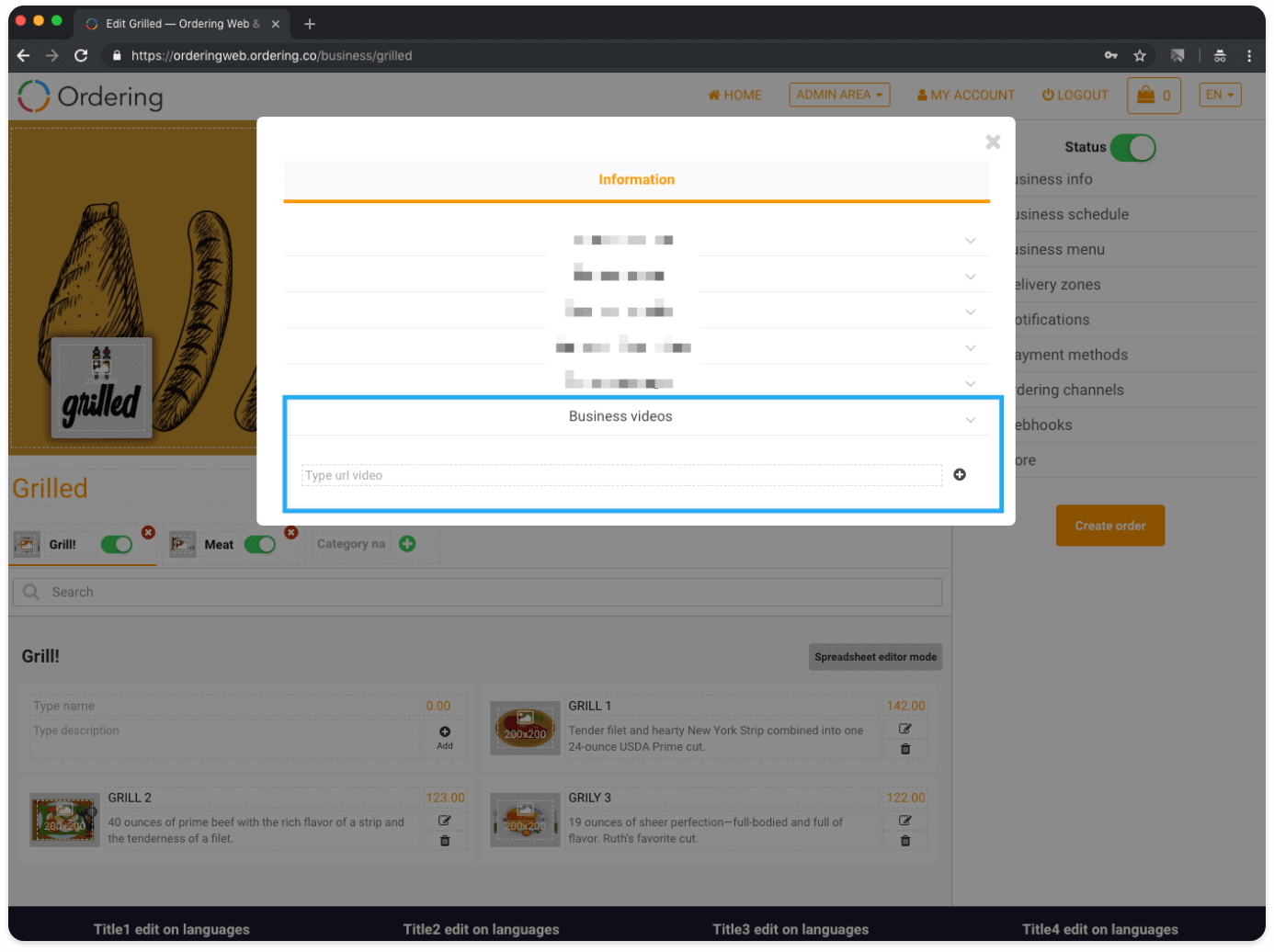 You need to copy the URL from the "EMBED" share option
Your videos will look like this to your customers.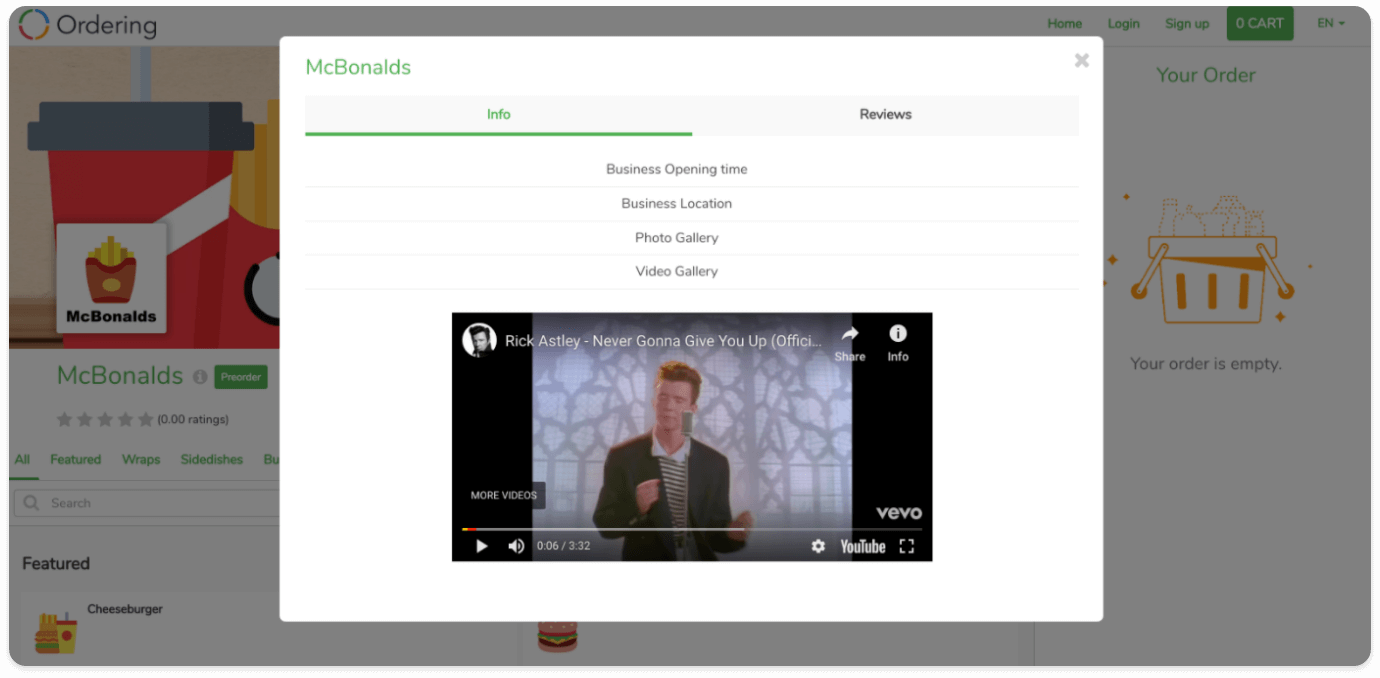 Business information
In this section you can:
· Select business owner
· Select the type of business
. Add business description
· Add business location
· Add business images
· Add business videos
If you need anything else from your Ordering Team, just let us know
Have a Happy Ordering