To see the product options section you need to click on the "Edit" button of a product.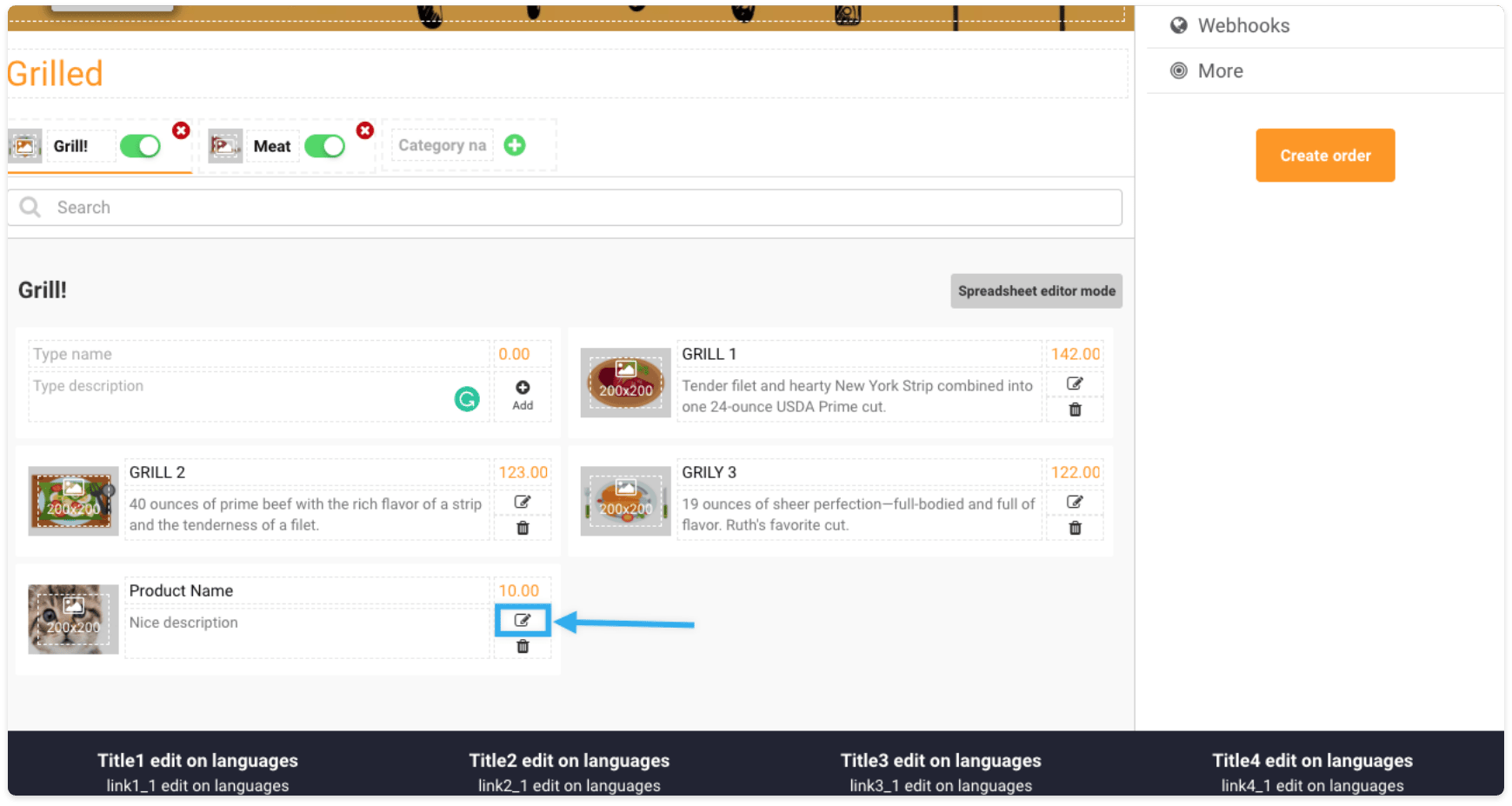 Product Option Groups
A product option group could be applied to many businesses, You can create a group named "Add beverage" that you can add to all your products that want to offer a beverage. Be sure that the product option group is ticked to apply to your product.

Product Options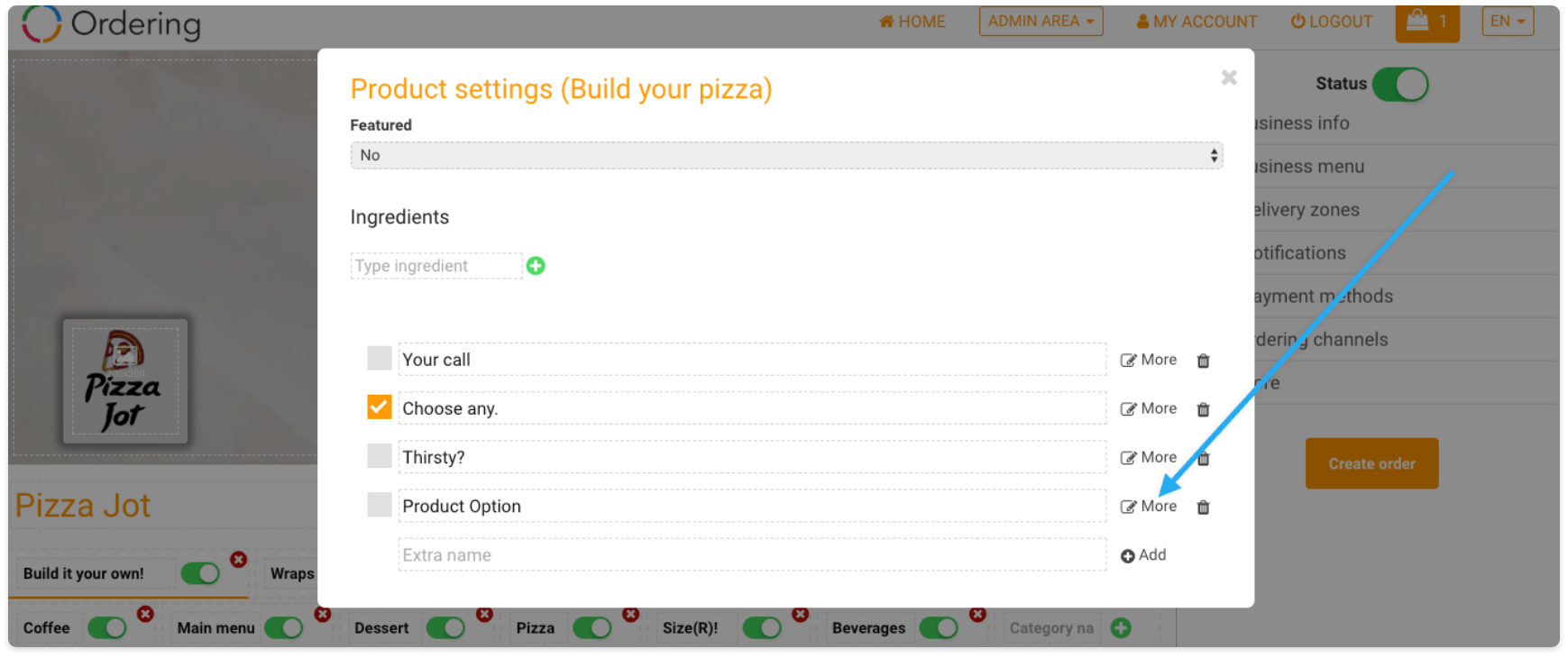 This button shows a popup with the settings about the new product option that you is creating. The next step is to write the name to the new product option and the minimum & maximum options that the customer can select.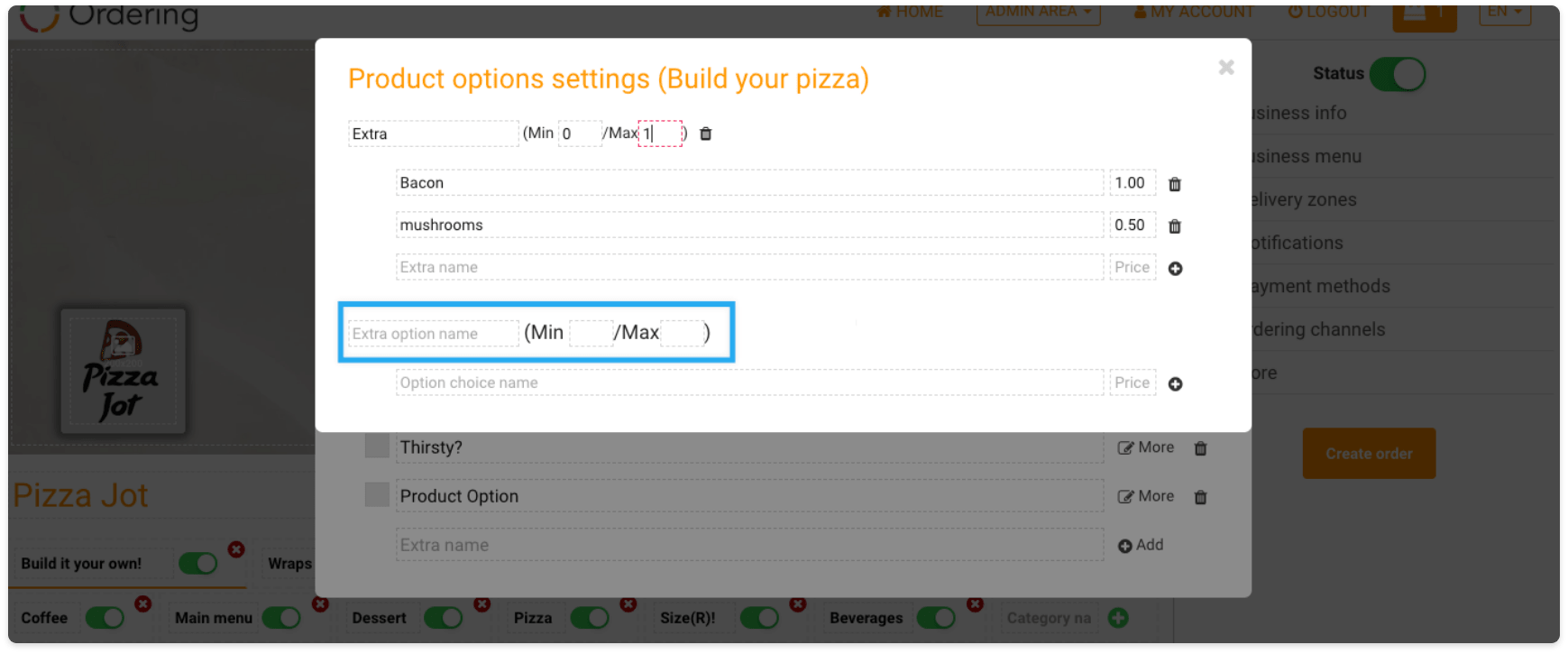 To add new choices you only need to write the name and price of this choice and click on "+".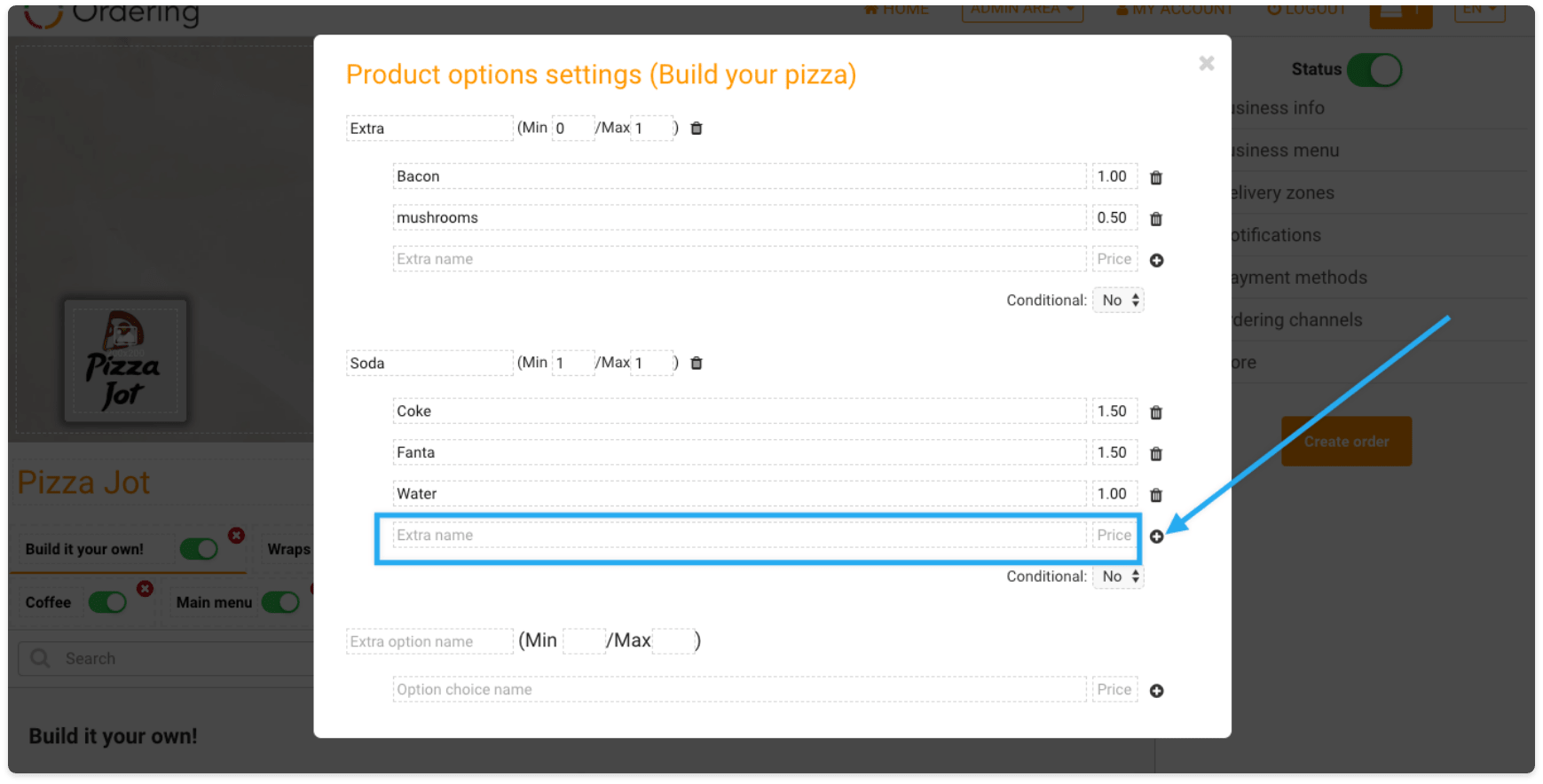 This video - tutorial will help you better understand how to create a product option.
New Feature: Images on Product Options
Now you can add images on product options to better show what you want to sell.
In your product option now you can see the image box when you click it you can upload a new image for that product.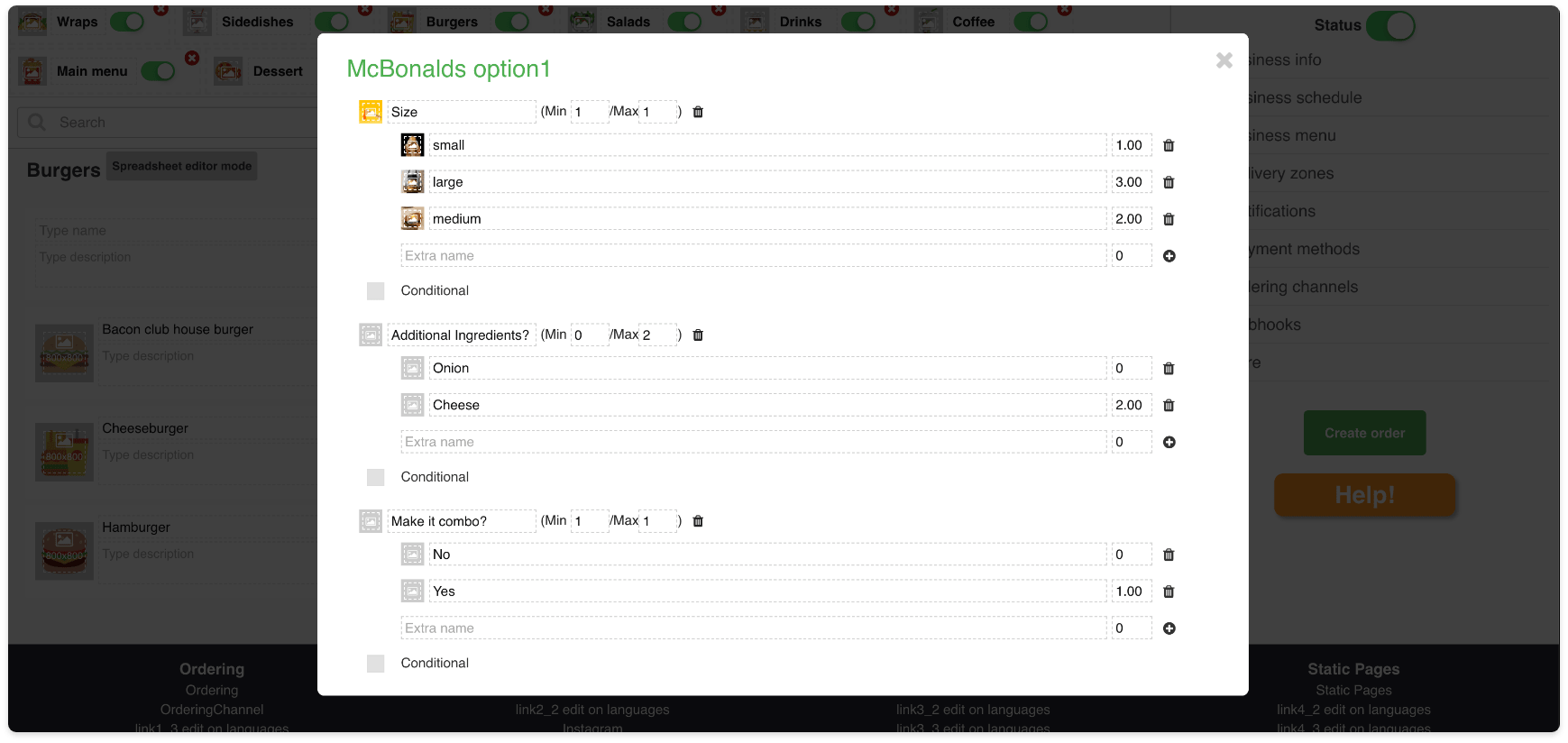 You decide, if you want an image or not, here is a preview for the product option with images.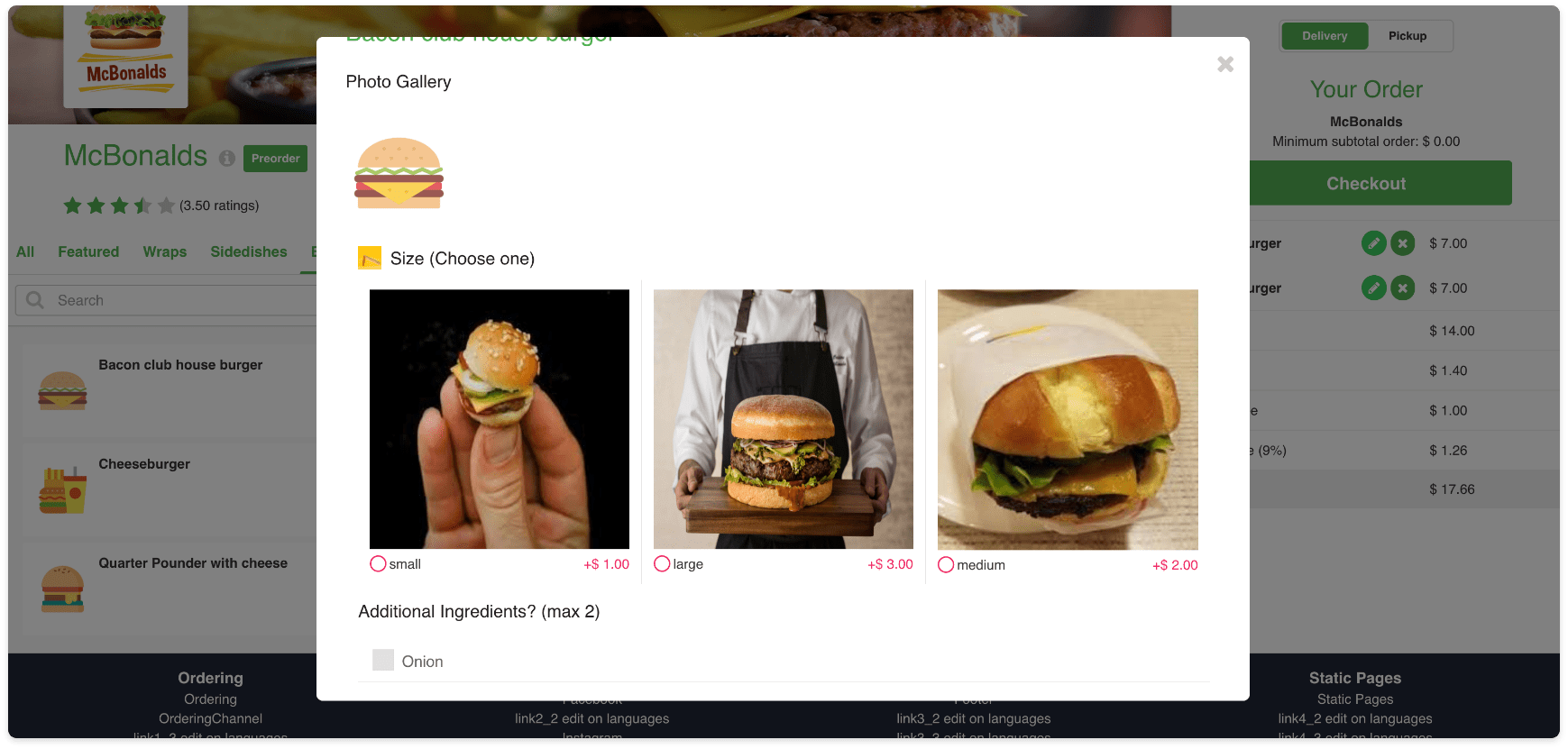 The recommended size for image products is 500 x 500px but any square format will fit.
If you need anything else from your Ordering Team, just let us know 👍
Have a Happy Ordering