Manage your products.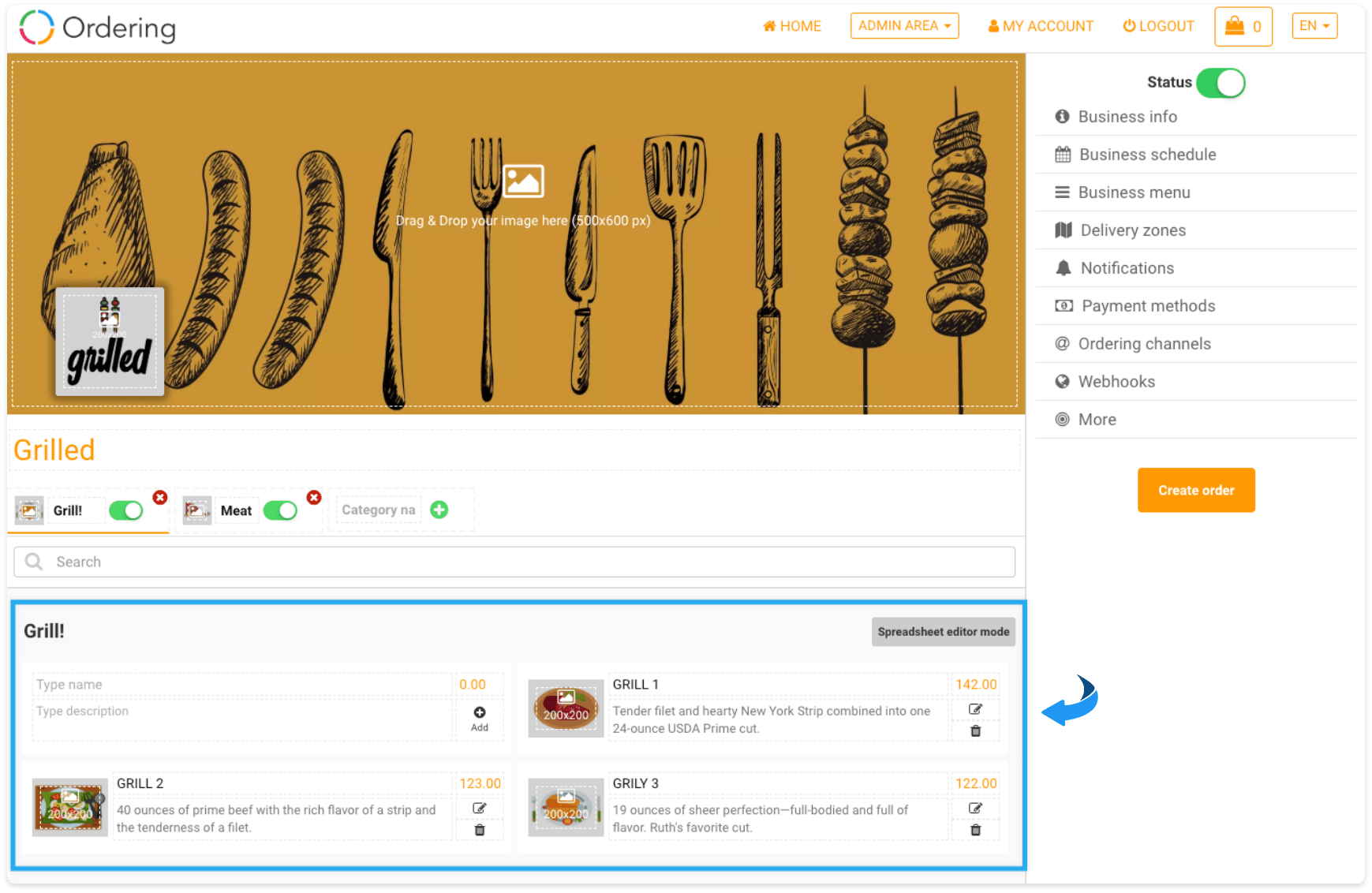 Create Products
Select the category that you want to add new products.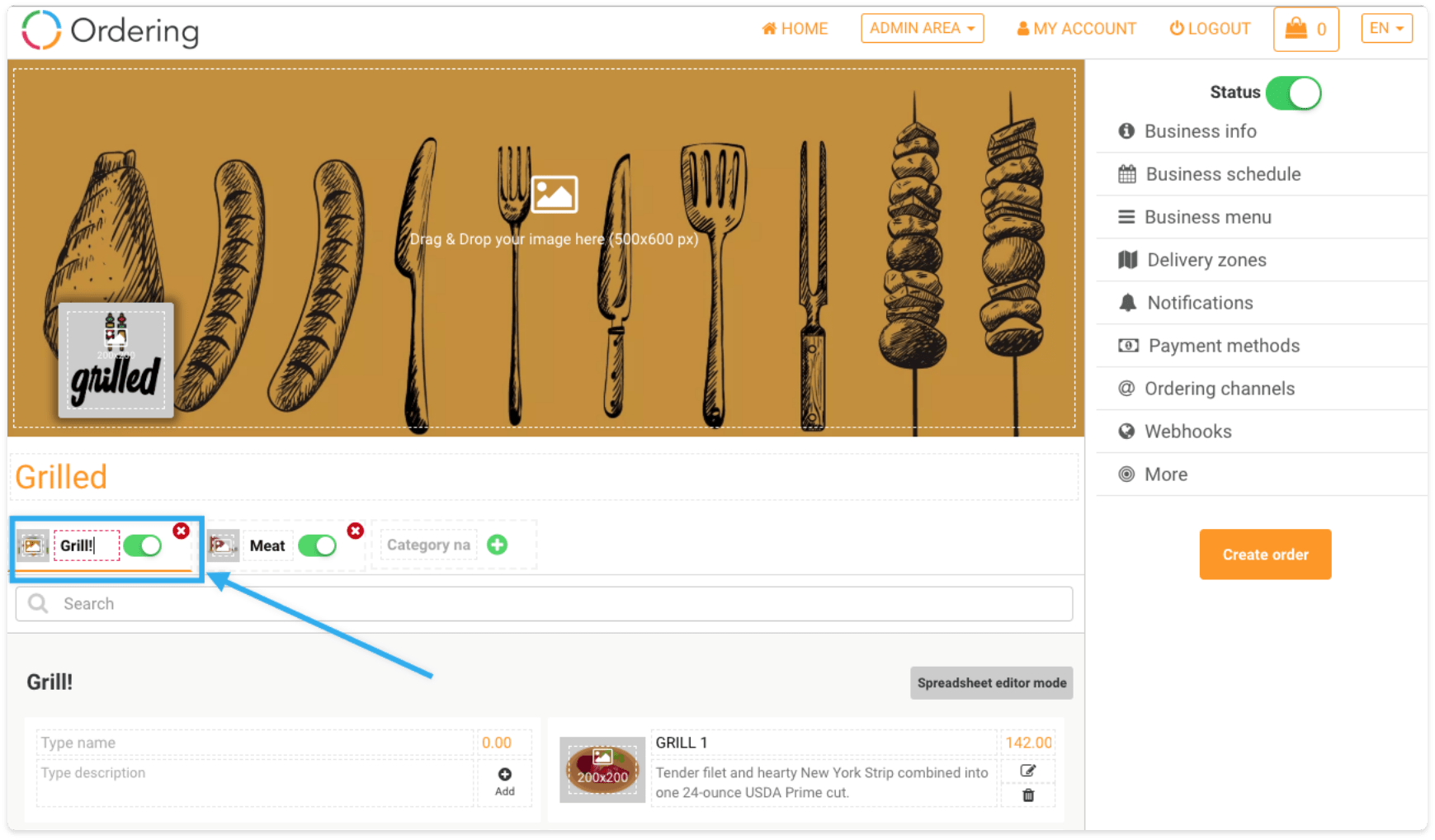 To create a new product you need to complete these fields:
Product Name: Write the name of the new product.
Description: Write the description of the product that you want to create.
Price: Write the price of the new product.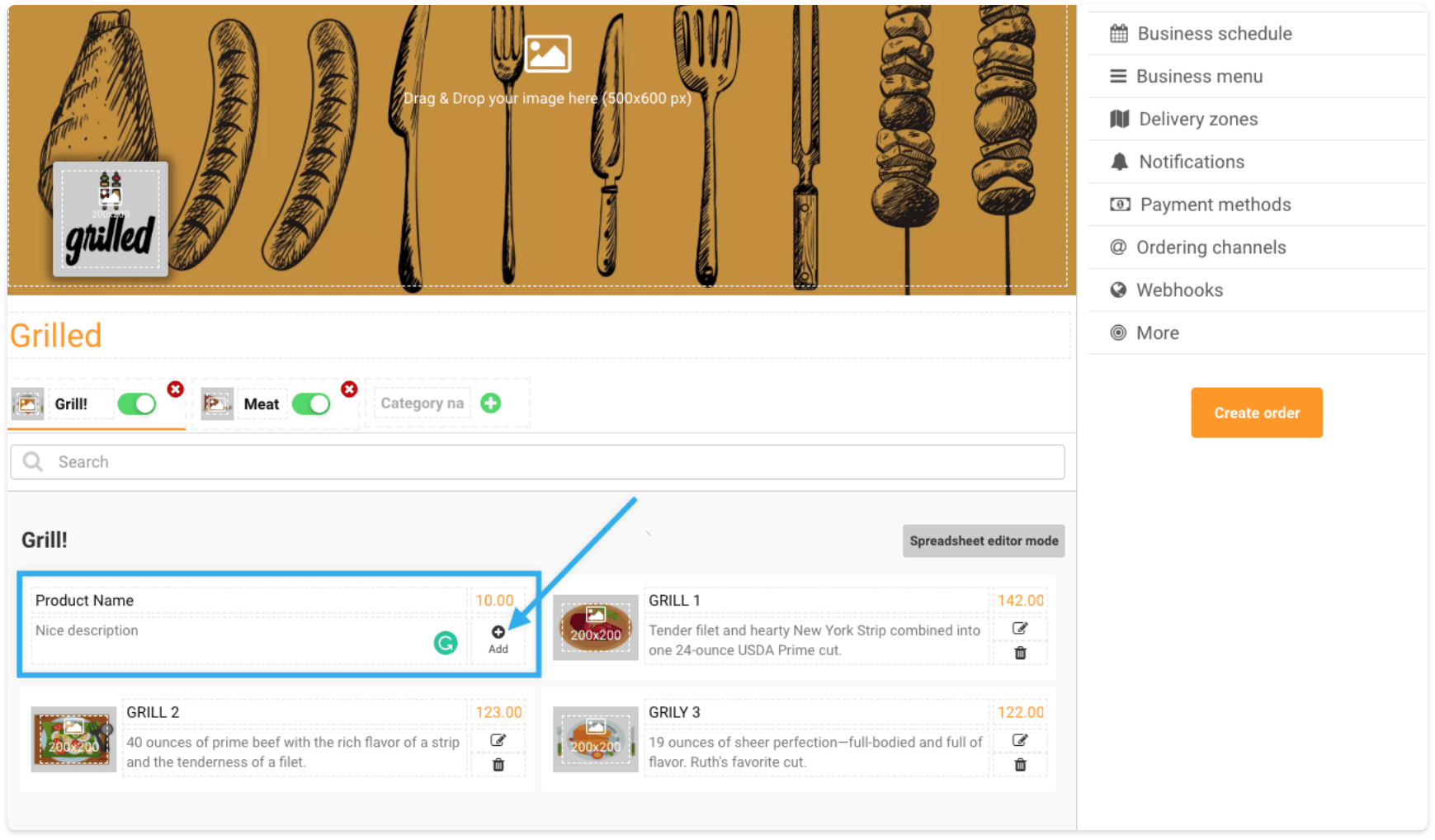 Add Images
After you add the new product, you need to upload an image. Click on the images field and select the picture that you want to shows on this product.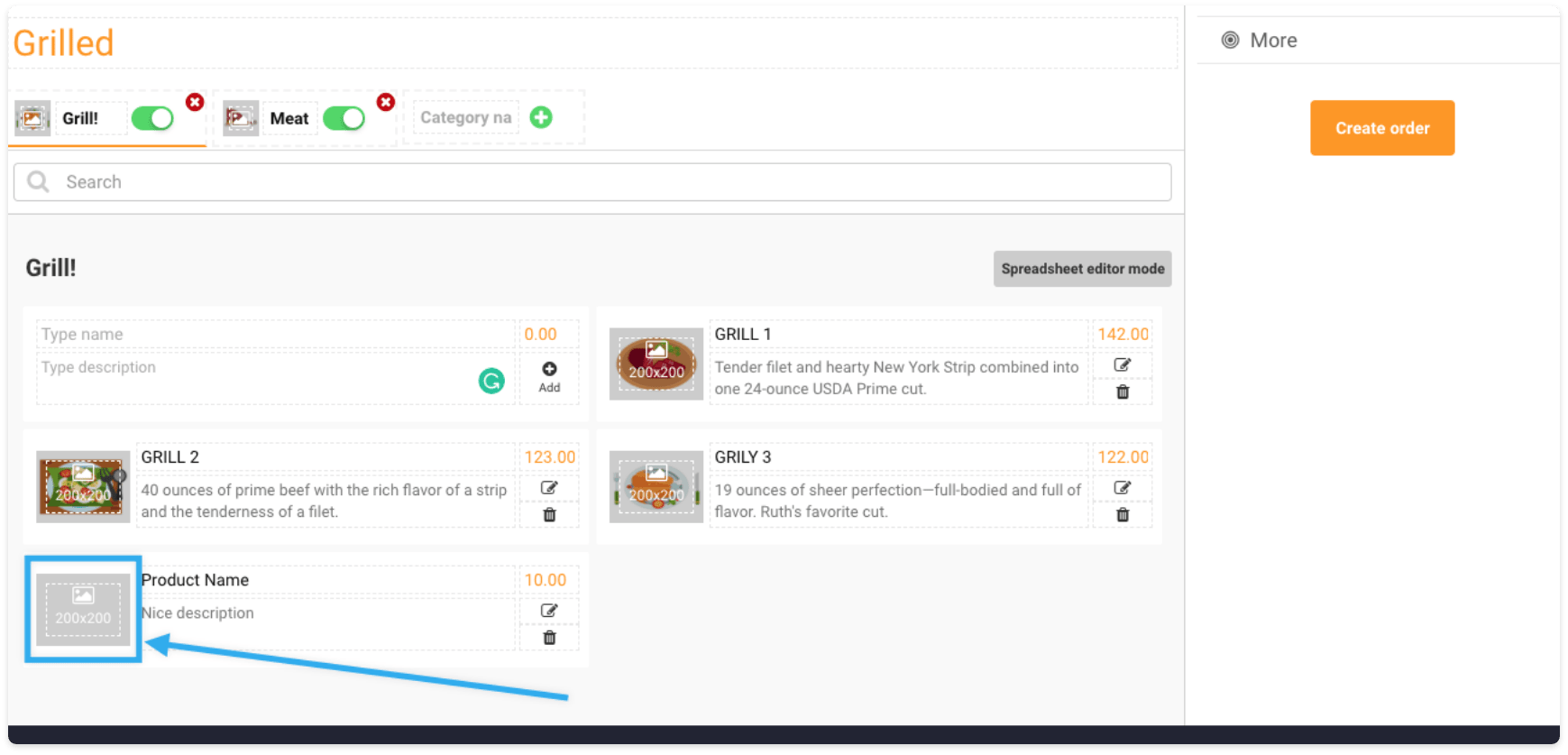 Edit Products
To edit the product you need to click on the "Edit" button.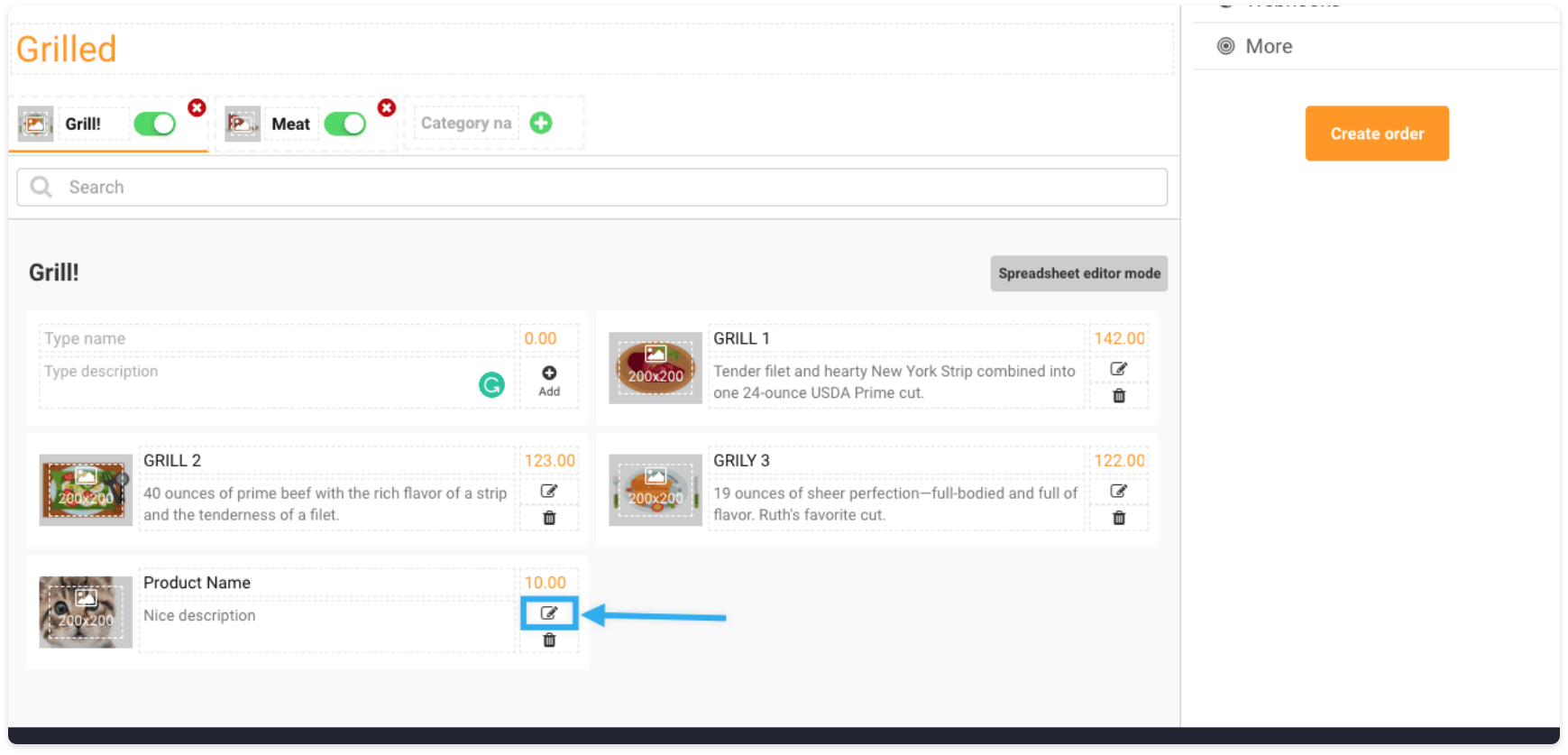 A pop-up window will appear with the settings about the product that you select.

Featured: Select if this product is to stand out from the rest i.e. seasonal item or on sale etc..
Stock management: This requires purchased the inventory extension
Ingredients: You can add or remove ingredients.
Product Options: Select if this product has any product option.
Enable/Disable Products
With this feature, you are able to set which are the products that are going to show in your business front end view in just a few clicks, this way you are able to instantly perform changes in the business catalog.
Product Upselling
This feature has been implemented to have a way to promote new products, the best use for this is once you finish filling the cart and ask if you want any of these products with this attribute if you have ingredients or extras, these product options are opened and if it is not, added directly to the cart.
Use this mode to edit faster and add new products, you only need to copy/paste or write the products you want to add products in bulk.
To delete a product just remove the complete row.
To edit a product just change the text.
New Feature: Inventory field on spreadsheet mode
Now we have a great new feature to manage your inventory in the spreadsheet mode!
Now you have a new column to add the inventory. Put the Quantity in that column and automatically you will update your inventory.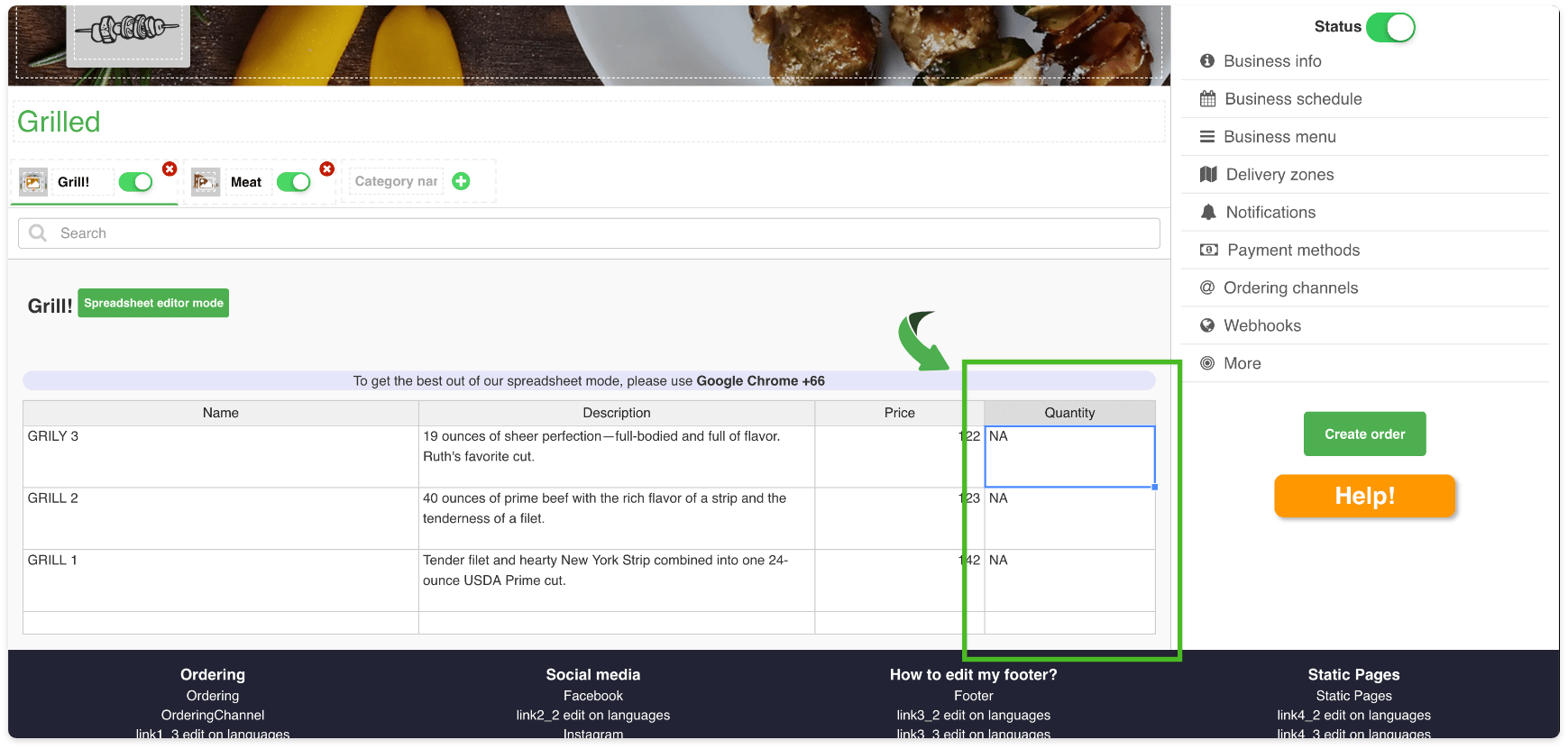 If you already add the inventory and you want to remove it, enter to your product options and uncheck the Limit product quantity.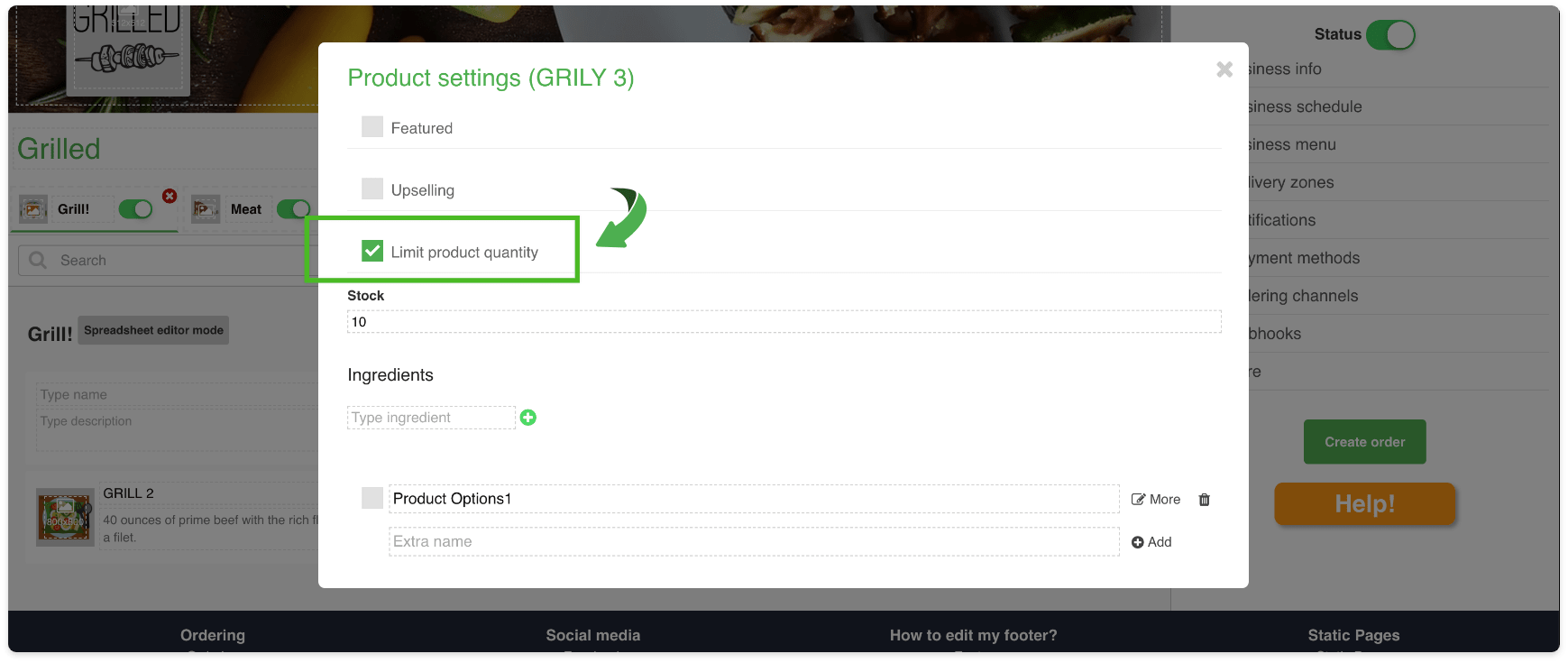 Add this product to a menu.
Remember to add your product to a menu to be visible.
Lazy loading of products will help you to load your products faster if you have more than 1000 products.
Contact us if you have stores with a lot of products, ideal for supermarkets or any store with more than 1000 products.
If you need anything else from your Ordering Team, just let us know 👍
Have a Happy Ordering