Login with your Admin credentials.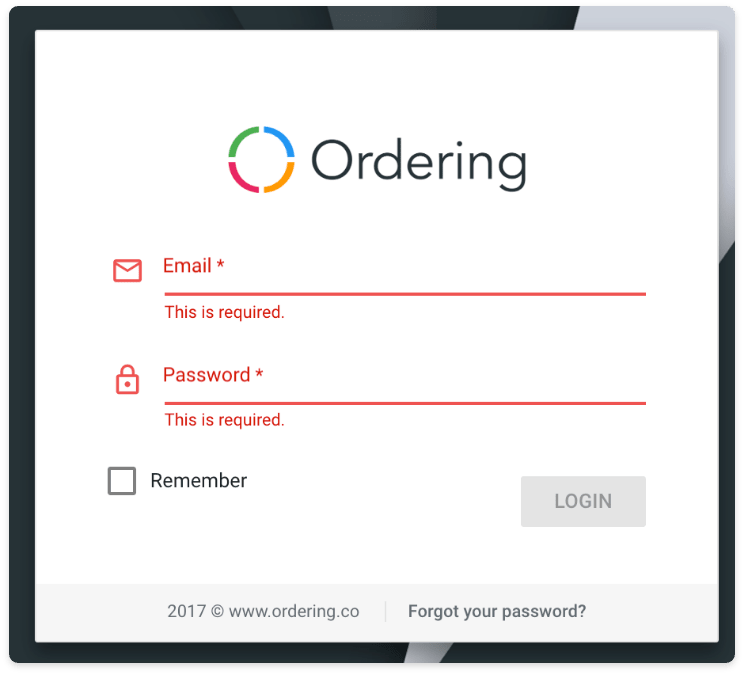 Choose Business App and click EDIT.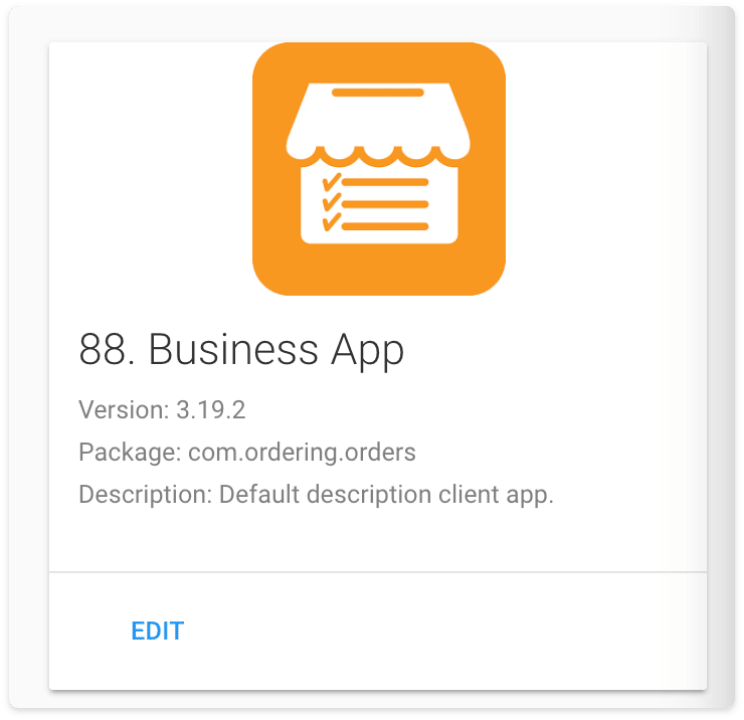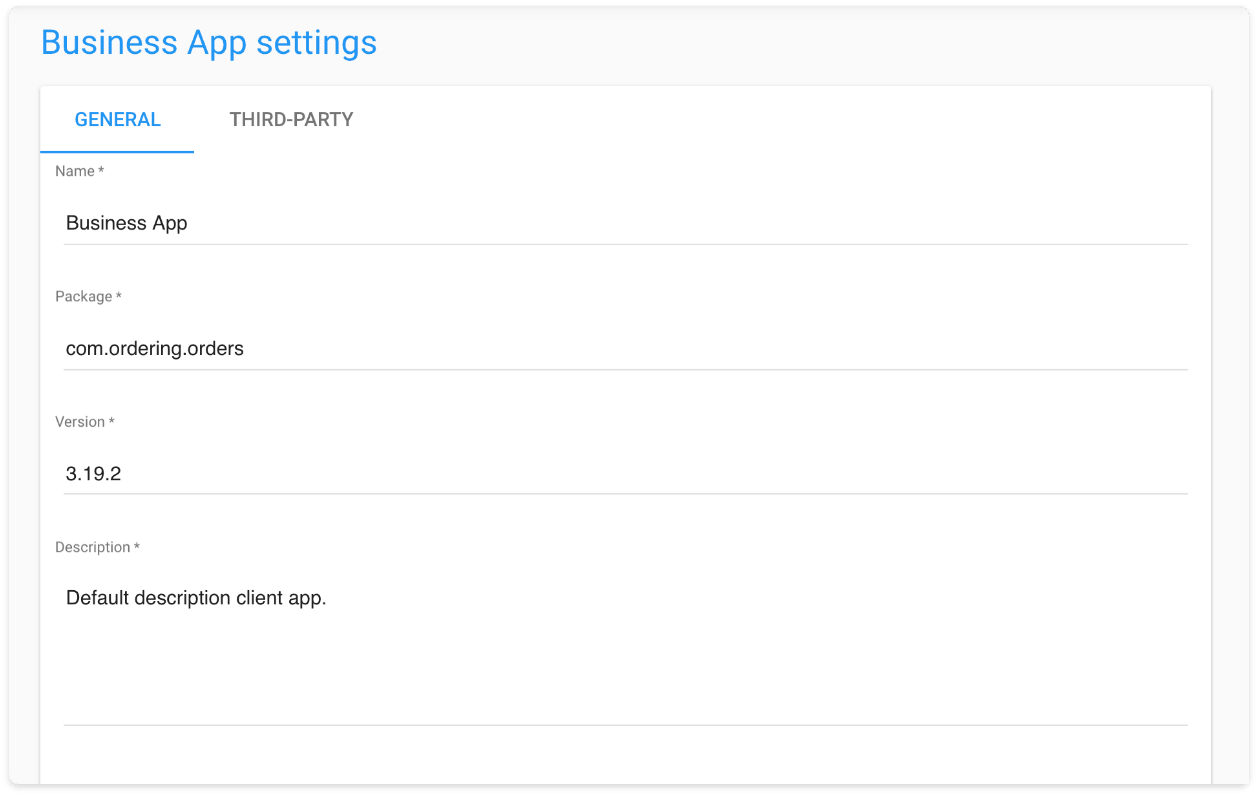 General
Name-
Name to be displayed on your app, i.e. name of the store.
Package*-
An identifier for websites app stores etc.
Version*-
Indicates what version the app is currently under.
Theme*-
Scroll through different options to change the appearance.
Theme Style*-
Describes a Sub-style of the theme.
Description*-
Your customers will be able to understand what niche your story is about this Description.
Constants
Search by address-
When activated the website uses search by city or zip code. When deactivated, the search is done by Admin selected cities and neighborhoods.
Time format 24hr-
Format the time shown on the app from am pm to 24hr.
Distance unit KM-
When active it will display distance in kilometers. When deactivated it will show in miles.
Extensions
Login Admin-
Check on all the businesses allowing access to all the stores as orders super admin.
Driver Tracking-
Allows tracking the order by tracking the Delivery Driver hand-held device.
Driver Select-
When activated, manually select a driver for the delivery of your order.
Multilanguage-
Activate any language you have as an add-on to your App.
My Stores- Activated to edit the stores that you have assigned, you can add new products, edit products, and enable/disable the stores.
THIRD-PARTY
Integration with other widgets and apps can be done with Third-Party.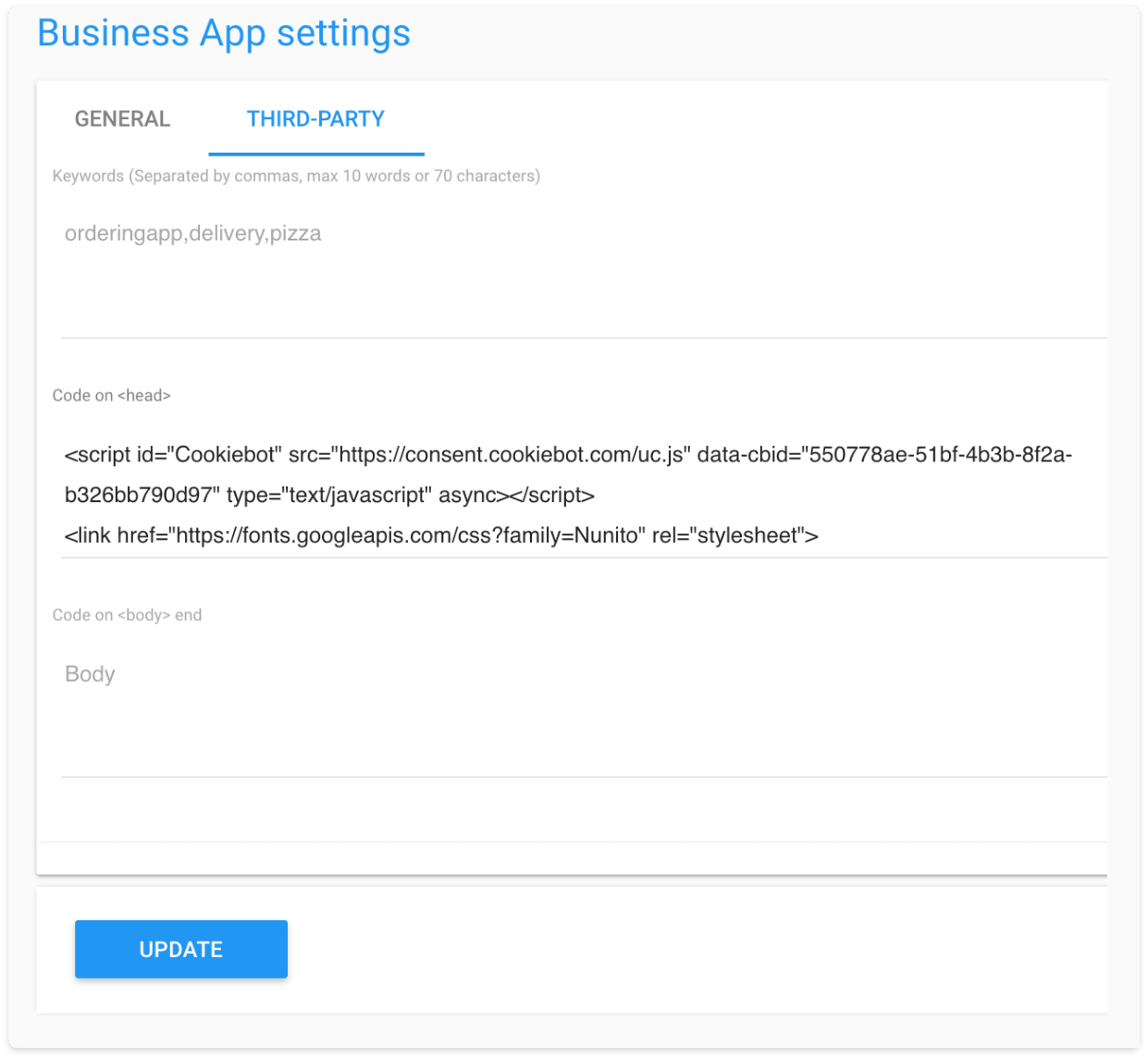 Keywords-
Depending on your niche, Keywords that describe your business will help your store to be easily found, i.e. pizza, food, delivery, etc. etc.
Code on-
Paste the code of the integration here is advised.