This process seems a little complicated but is really simple, and we will give you all the information so you can do it, the best is that you don't need to install anything external.
These are the instructions on Mac
Tools
The tools that we are going to need are:
1. A plain text editor. It could be any code editor or text editor, but it has to be a just text format (plain text). In my case, I will use the Visual Studio Code, but you can use the one you prefer.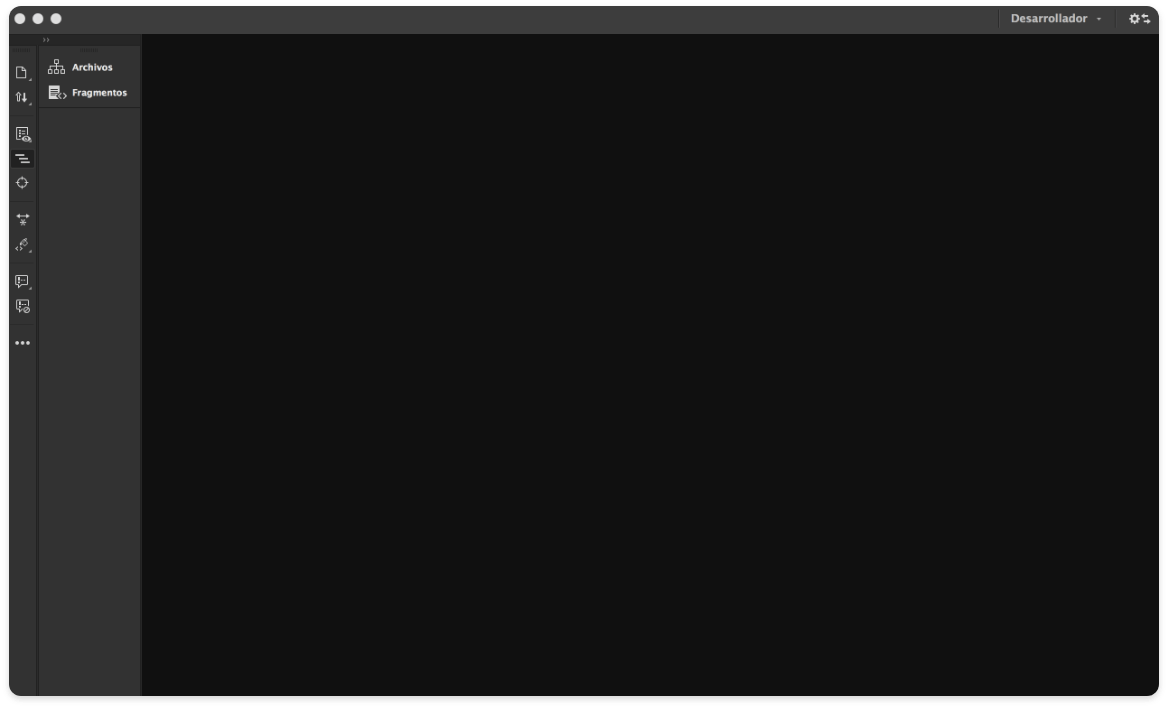 2. The Bulk Renamer format. You can download it from here.
Mac: https://d.pr/f/4a8Hyh
Windows: https://d.pr/f/d9m6sS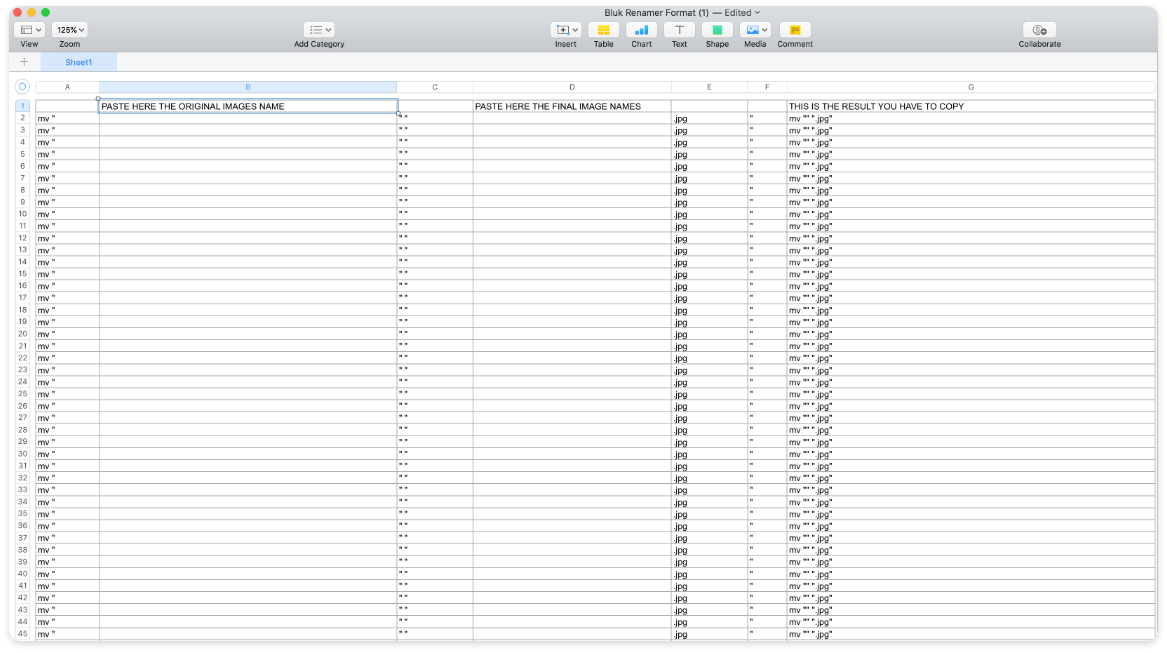 3. One terminal, you can open a new terminal using Command + Space and writing "Terminal" on Mac and Windows+R and writing CMD on Windows
4. The images that you will rename
5. Your products in Spreadsheet Mode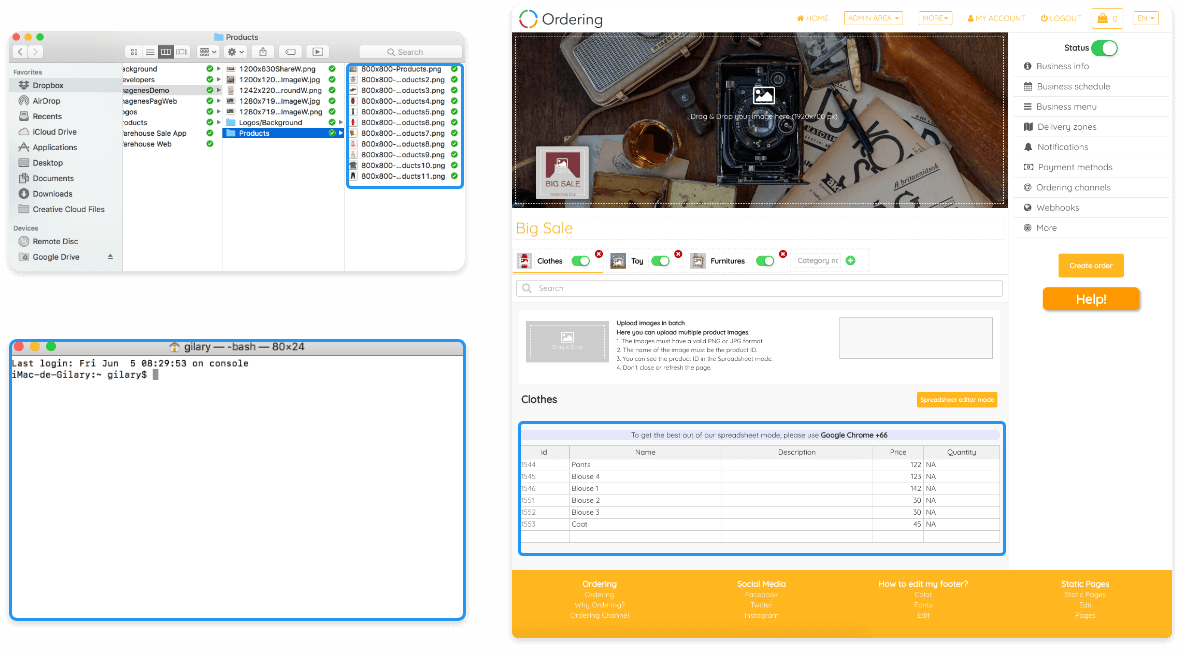 The Process
First, we have to extract the names of the file, you can select all and copy with Command + C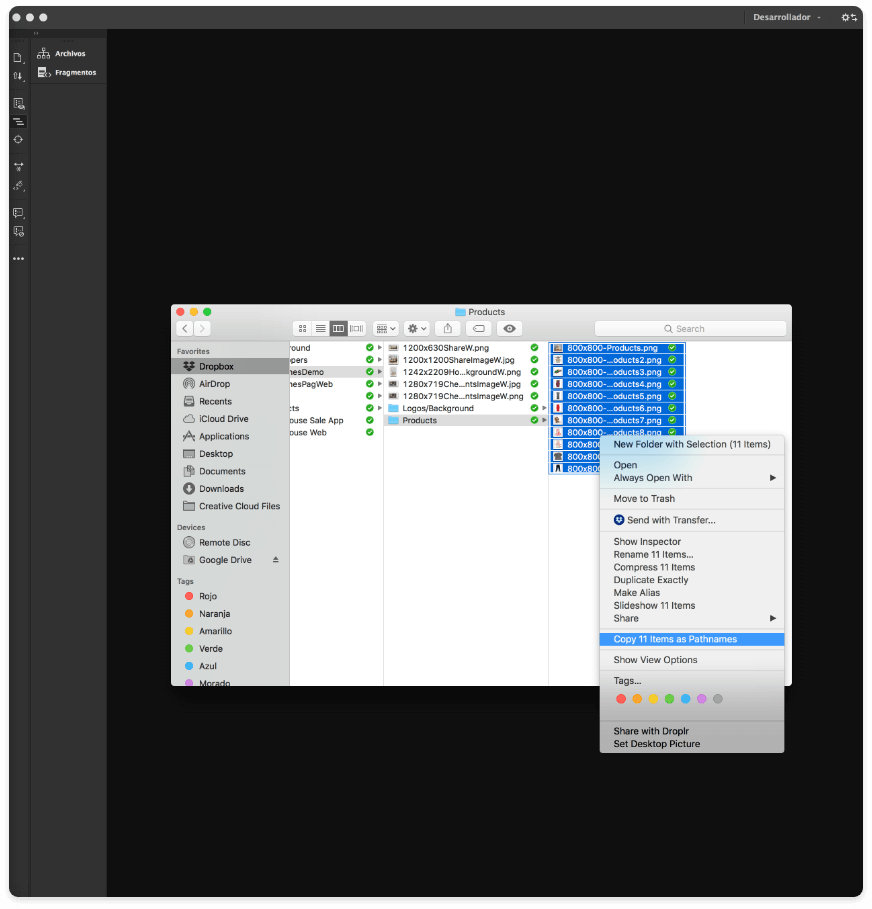 And paste it on the plain text editor. This is how we get the name of the images, but you can try any other method.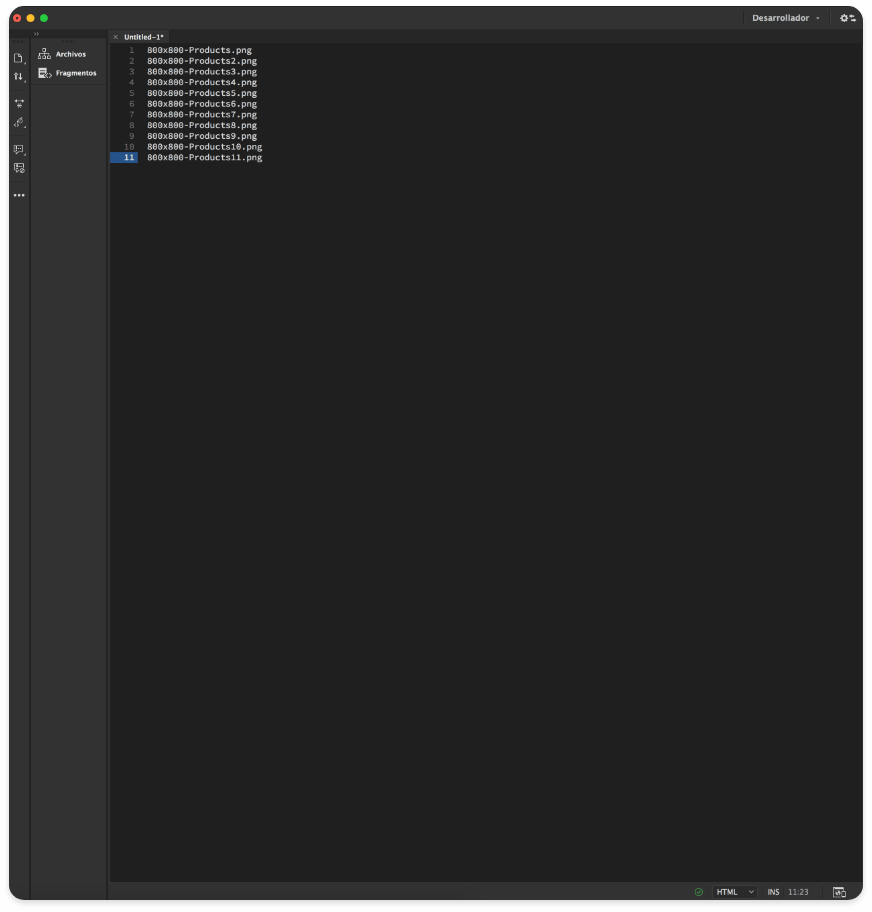 Now, we are going to paste these original names on the column "PASTE HERE THE ORIGINAL IMAGE NAMES".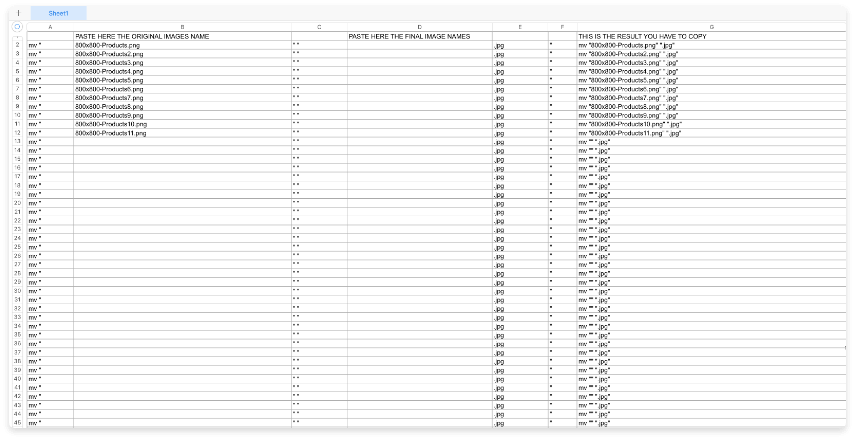 Take the IDS of the products from your spreadsheet mode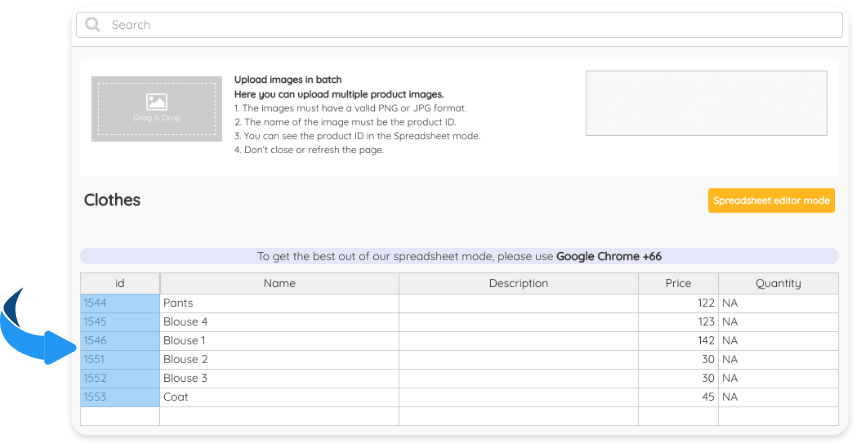 And paste it on the "FINAL IMAGE NAMES"

Now Copy the Results column.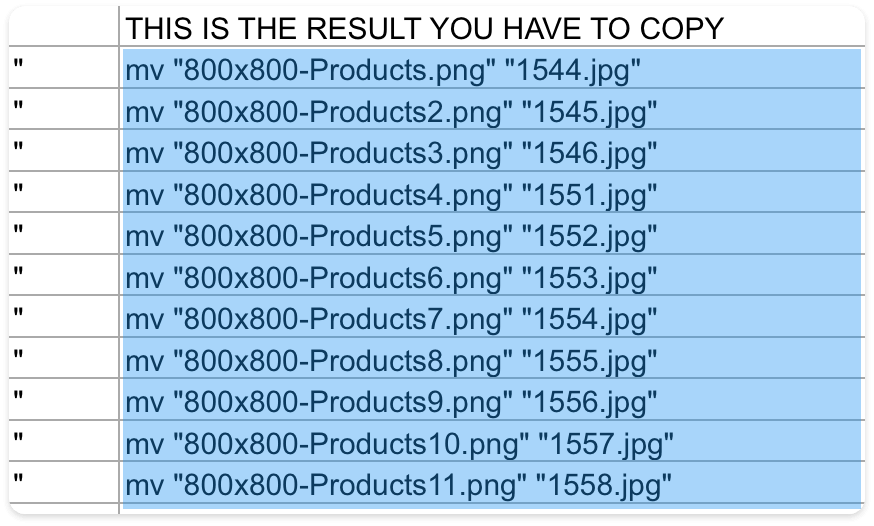 And paste it in your terminal and tap Enter.

Now you just have to Drag and Drop in the bulk upload Tool of your store.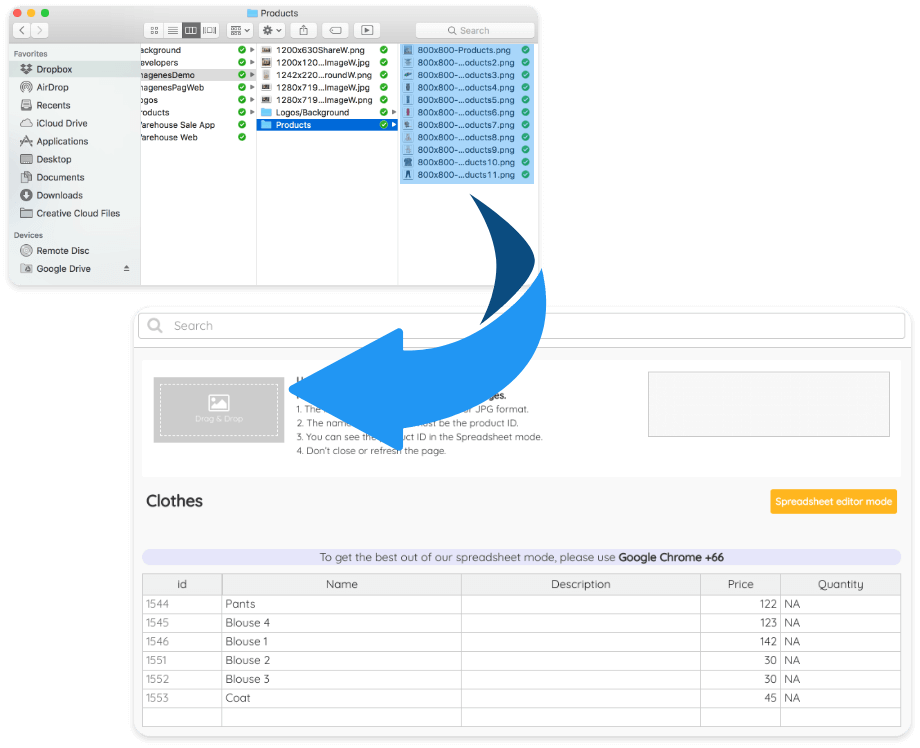 And now we have all the images on the products that we want!