1. To get started please set up a Cloudflare account.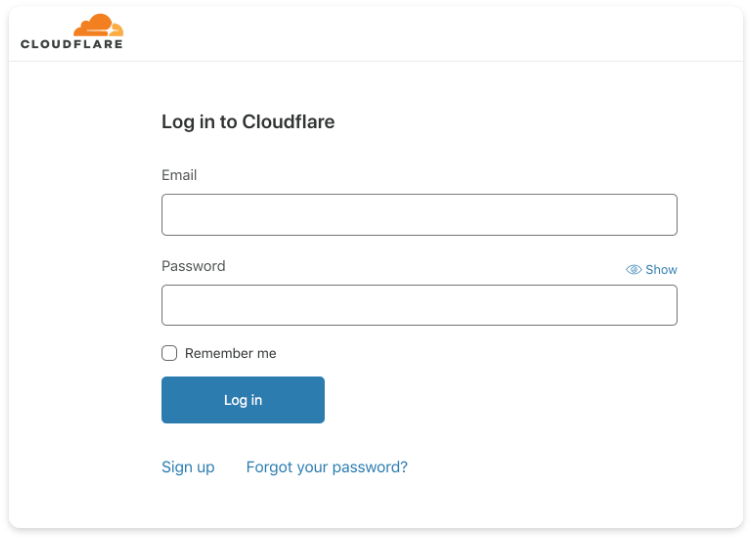 Now you need to do what the next article indicates, but change the server names for the ones that your CloudFlare account has.
2. Then need to write your domain name (without www or https, only the domain.com)



3. After of press "Add site" button, It is going to show your plan, it will be enough selecting "Free plan" and then press "Confirm plan" button.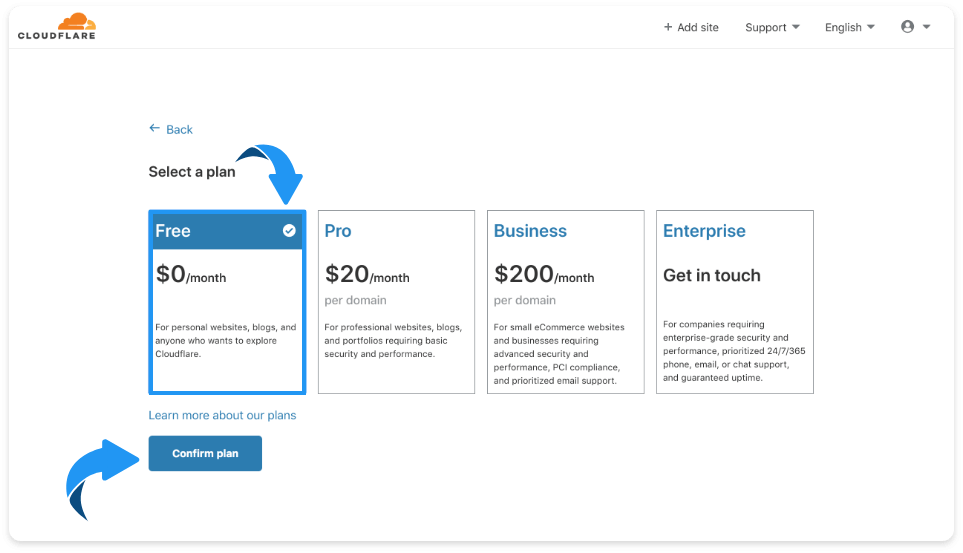 4. And here only you click in "Continue".
If you have some previous configuration Cloudflare will automatically get the DNS configuration and now all you need to do is to add the next DNS configuration. (The alias is "mydomain.ordering.co" don't replace anything of that).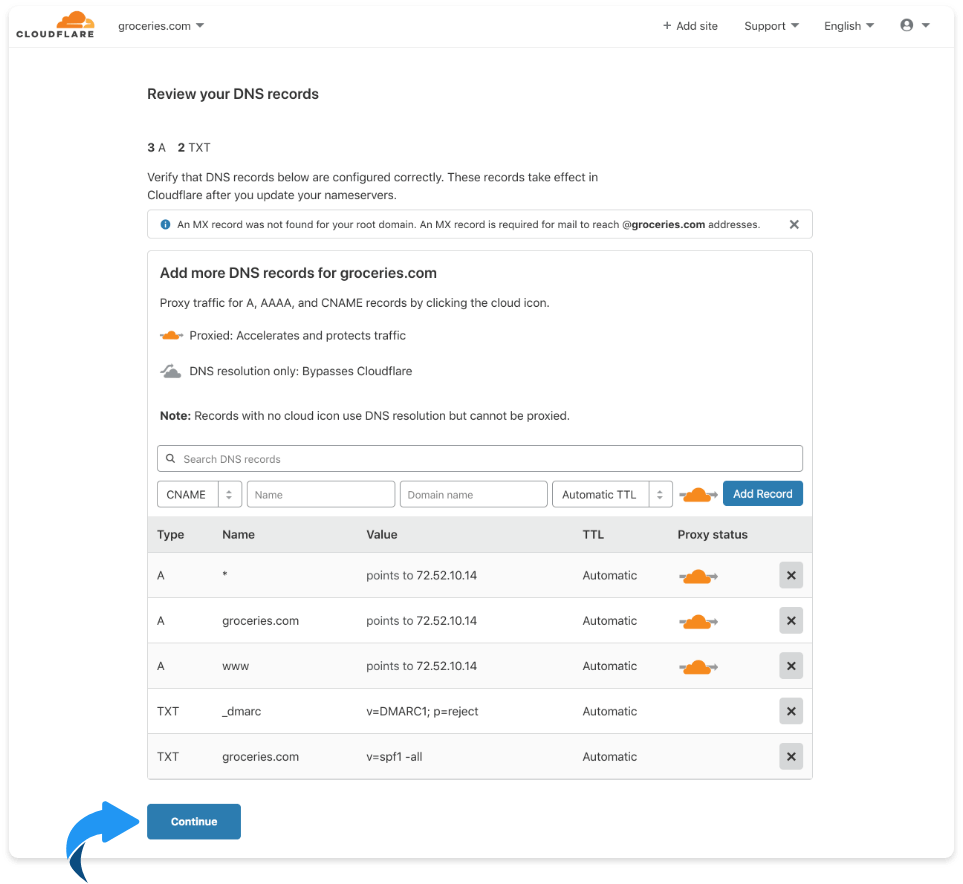 🔴 MANDATORY 🔴 You'll have to add 2 CNAMES
FIRST CNAME
1st.- Add Record
2nd.-Type: CNAME
3rd.- Name: Domain
4th.- Target: Temporal Domain "mydomain.ordering.co" 👈🏻 Very Important.
5th.- SAVE
SECOND CNAME
1.- Add record
2.- Type: CNAME
3.- Name: "www"
4.- Target: Temporal Domain "mydomain.ordering.co 👈🏻 Very Important.
5.- Save
🚨(when you already have a domain with "www" name, you'll have to change the content with your domain)
🚨(If there's an error at the bottom saying that the new record you are creating already exists, remove "A" or "AAAA" records) and click save again.
If you haven't changed the Name Servers in your domain provider, make sure to change them, the name servers must match between Cloudflare and the domain provider.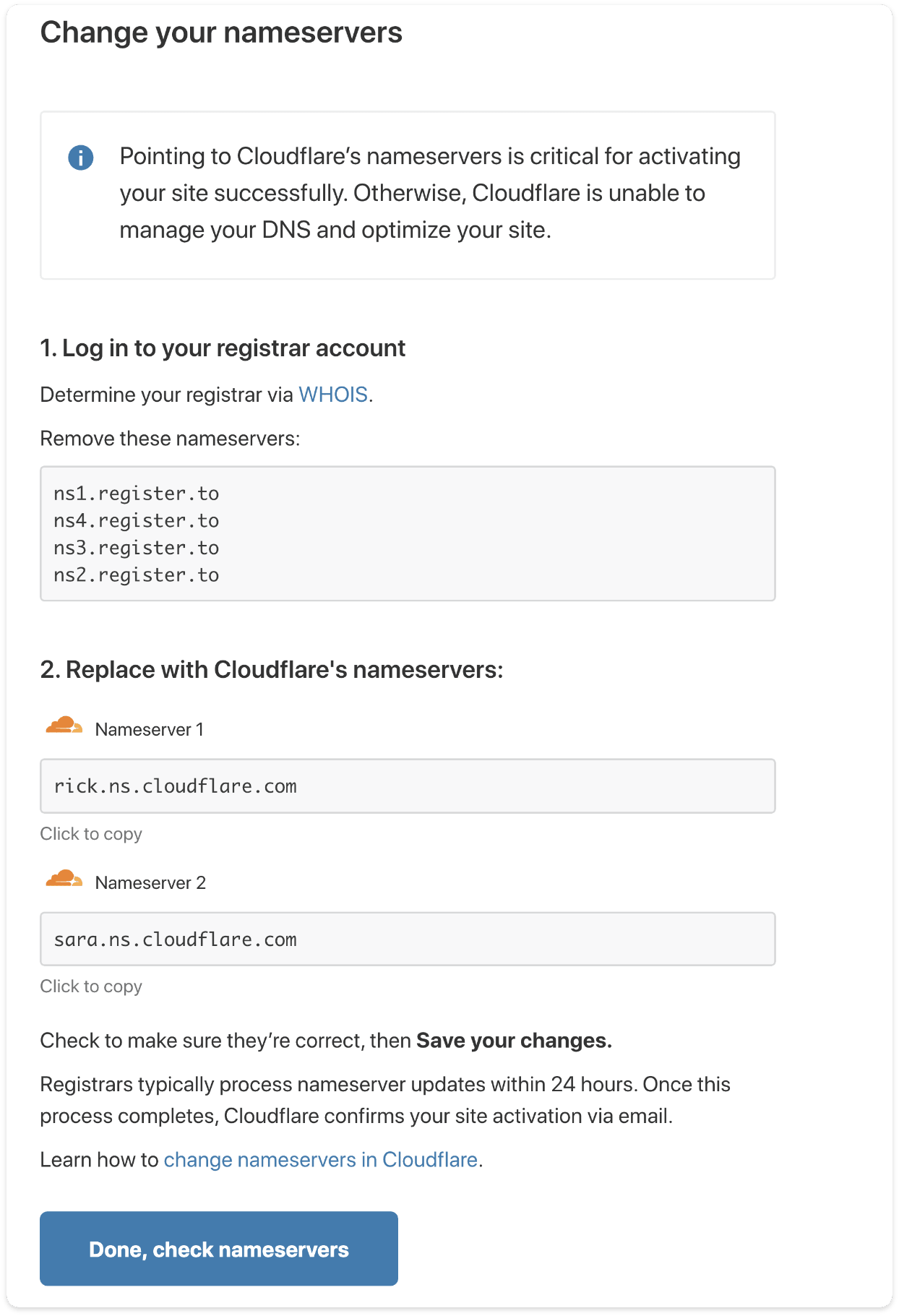 (The propagation may take between 2-7 days, according to your location, click here to learn more
https://www.namecheap.com/support/knowledgebase/article.aspx/9622/10/dns-propagation--explained)
5. Go to the SSL/TLS section and be sure that the SSL is set to Full. (This section won't change until the DNS configuration is done and right)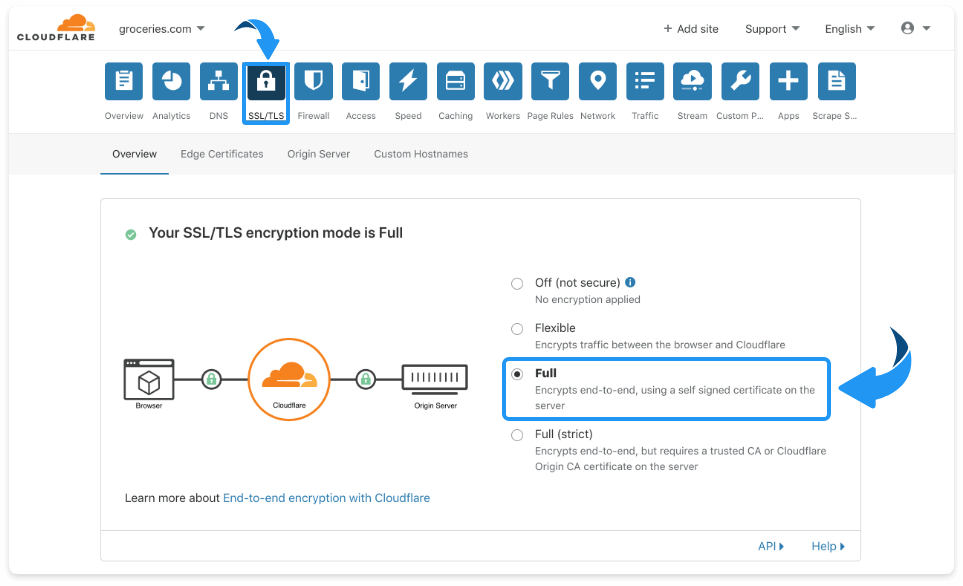 A little
"TRICK",
when you get to this step, double click FULL or click any other option and get back to FULL, because sometimes Cloudflare doesn't save the change properly.
🚨If you get an error saying "too much/many redirect" make sure that the SSL is in FULL.
Also, activate "Always Use HTTPS", this configuration it's for maintaining secure your site. comeback to SSL/TLS then "Edge Certificates" and enable it.

6. Now you need to go to the Caching section and be sure that the "Browser Cache TTL" is "Respect Existing Headers".
Make sure you are in "configuration", for this step.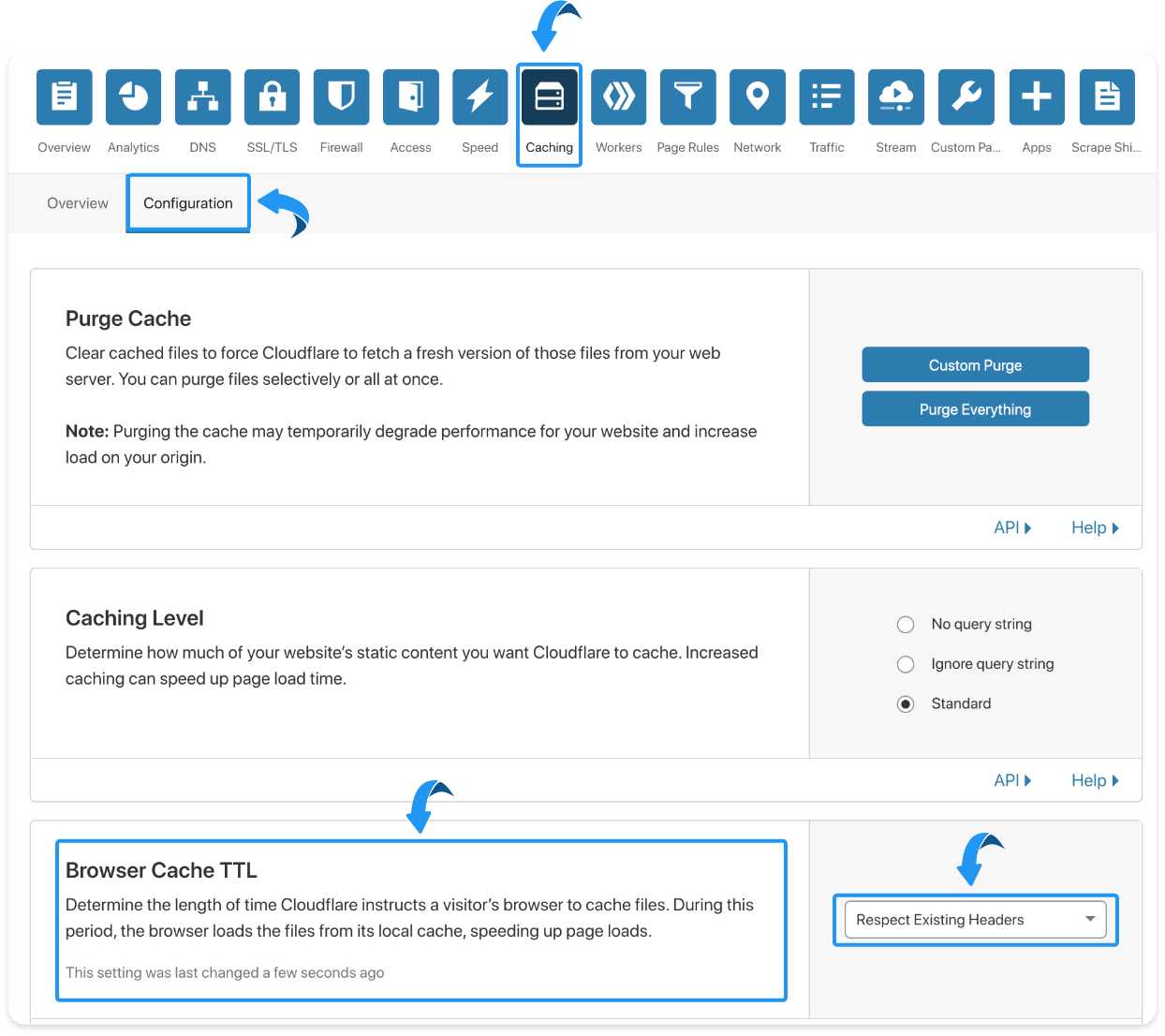 7. Next is Page Rules configuration:
Click "Create Page Rule", you'll have to create 2 of them.
FIRST RULE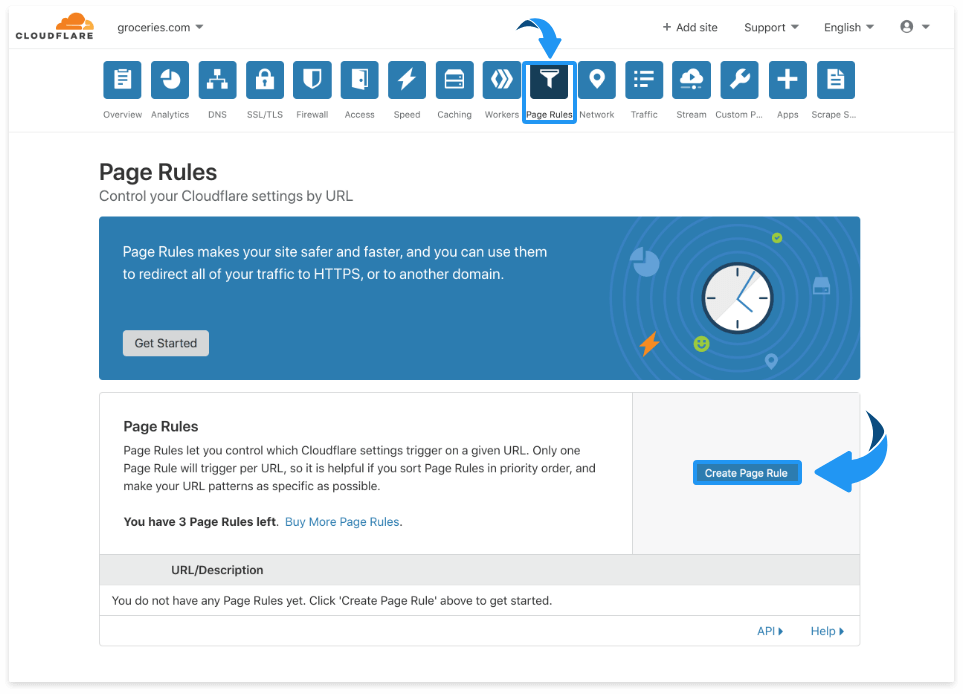 The following configuration MUST be the same (according to your domain).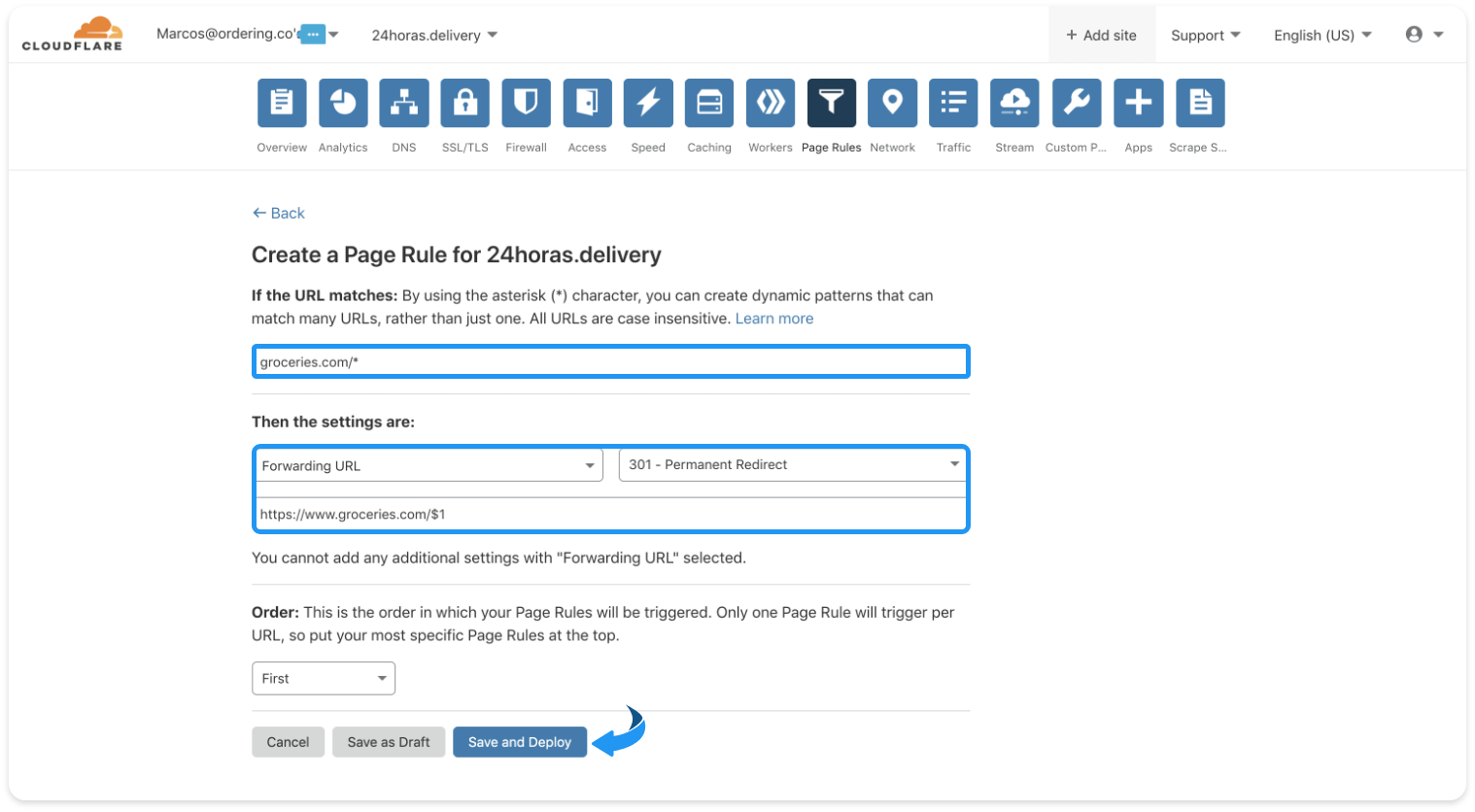 Domain with "/*" at the end
Forwarding URL > 301 - Permanent Redirect
Save this RULE
SECOND RULE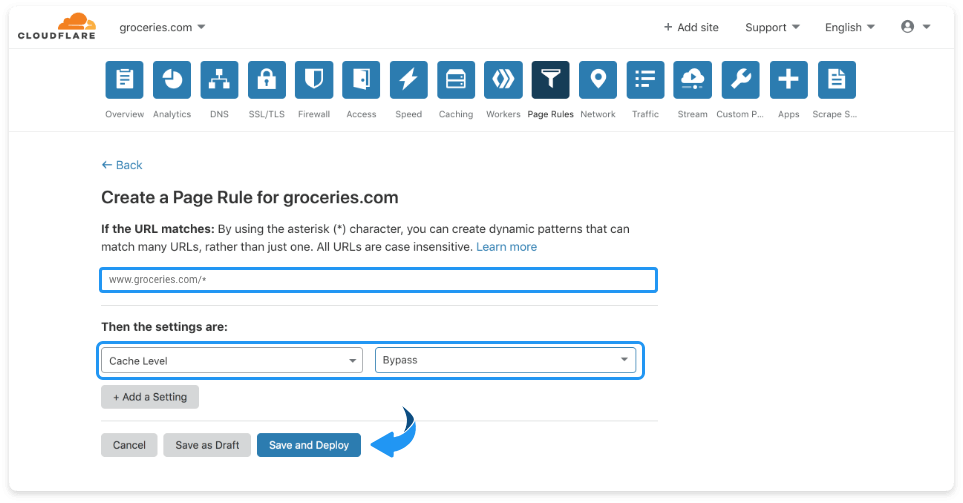 Domain with "www" and "/*" www.mydomain.com/*
Cache Level > Bypass
Save this RULE
After the two are saved, you'll see the following screen, make sure to put the "Forwarding URL" at the top if it is not already there.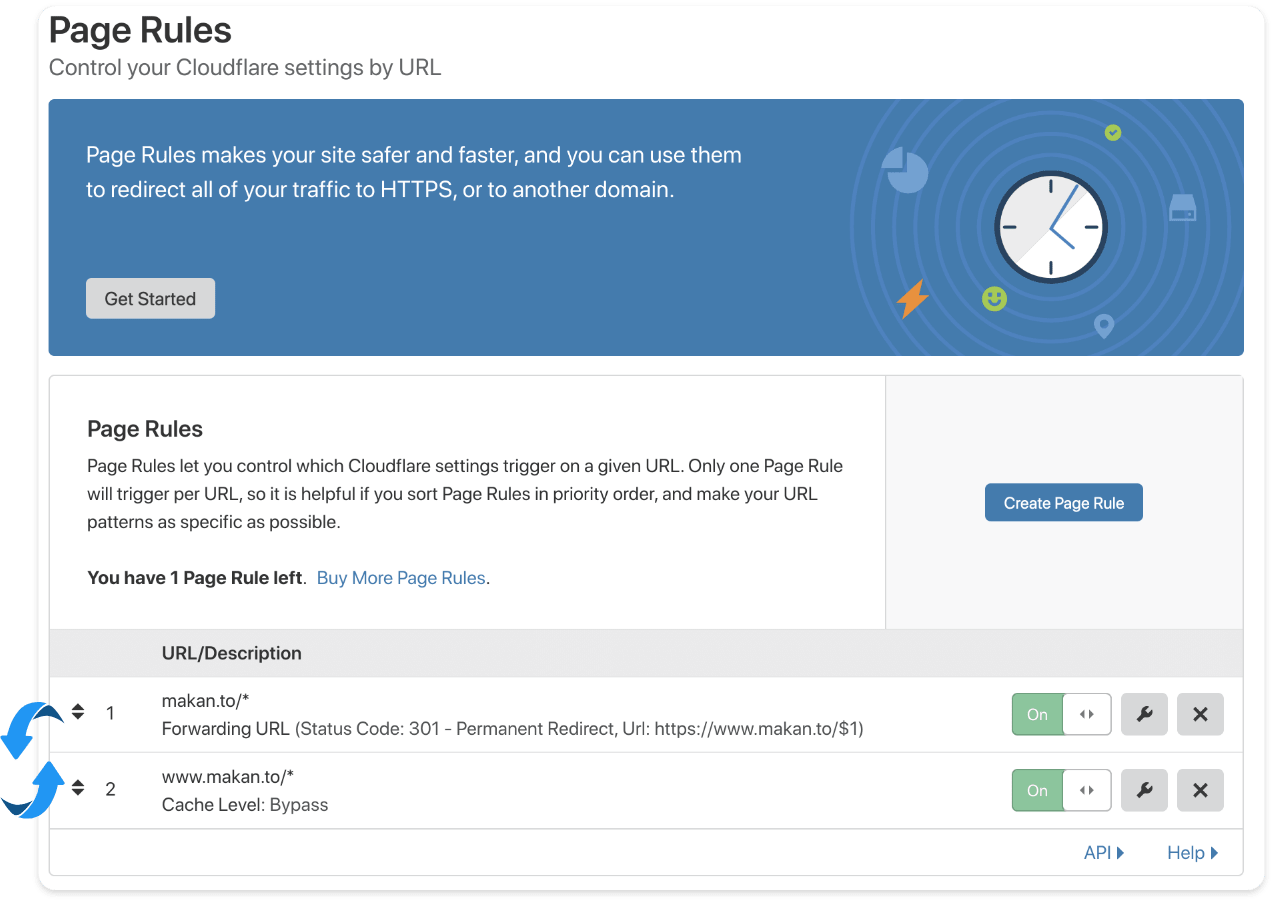 8. ALMOST DONE! 🎉
Once you have done all those steps your site will be running on your site.

🚨 Make sure that the "Email Address Obfuscation" is "OFF".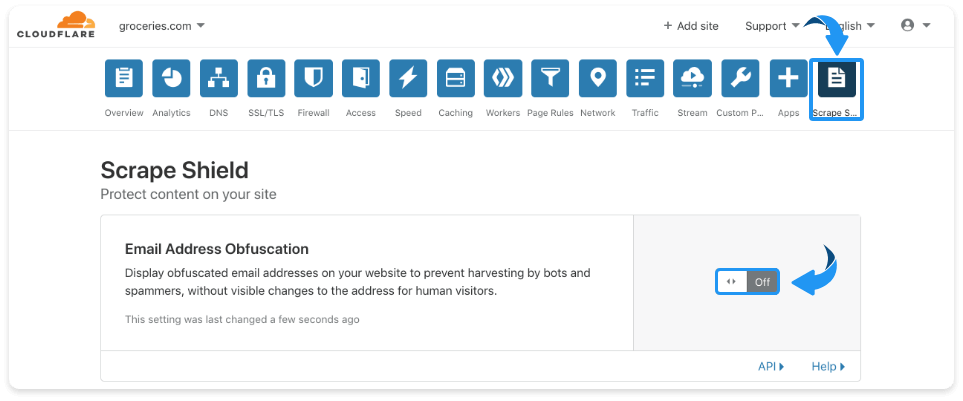 After this, you'll have to go to your builder and put the custom domain, learn more here →
Have you've heard about Ordering University? If you haven't let me explain to you.
Ordering University is a place where one dedicated Ordering Expert will show you how things work, give you tips, advice, support, and answers to all of the questions you have regarding starting in the E-commerce World, of course, with Ordering.
In the following video, you'll learn about How to set your Custom Domain.
Grab a cup of coffee, tea, or a beer, and check out the video below.
If you want to see how the agent response to all of the questions the Ordering Community is having in the Live chat of Youtube, and how those get answered, Click Here →
Join the Live Stream Conferences from Monday to Friday at 15:00 hrs NY, USA timezone
and bring all of your questions, we are happy to answer them.

If you need anything else from your Ordering Team, just let us know
Have a Happy Ordering