In Ordering your happiness and success is our main goal, that is why we have created tools to make your experience easier every day.


Get In the known of the tools we have for you, below we have a list and explanation on each of them.
1. Create Ticket
Submit a ticket for any doubt you might have our Support Expert Agents will contact you as soon as possible with a proper answer and assistance if needed.
2. Live Chat
Talk with a human being, there might be some doubts that our User Guide won't answer you and we are aware of it, that's why we've Specialists ready to help you over a Live-Chat.
3. User Guide
If you are more a reader than a chatter, inside this documentation, we have added all the articles needed for you to start your business with our solution, on your left-sidebar you'll find categories on each subject, product, and more, give it a try.
4. Features & Improvements
Do you have an idea or improvement that might be worth developing but the budget is kind of low? Or maybe you want to know what the Ordering community is looking for us to develop? Take a look at this forum and learn more, we got you.



1. Create Ticket
In this site, you will be able to create a ticket, a member of our support team will contact you in less than 24 hours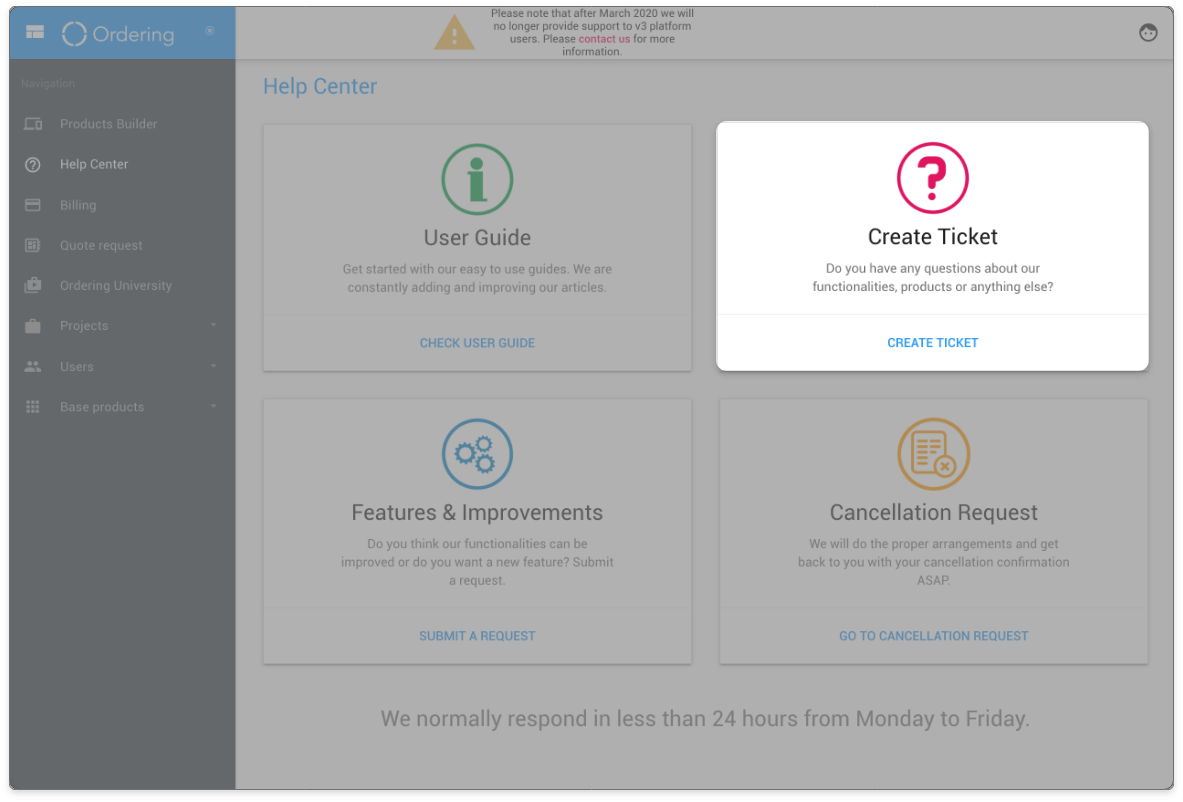 Once you click on it, you will see all the fields required to get our assistance.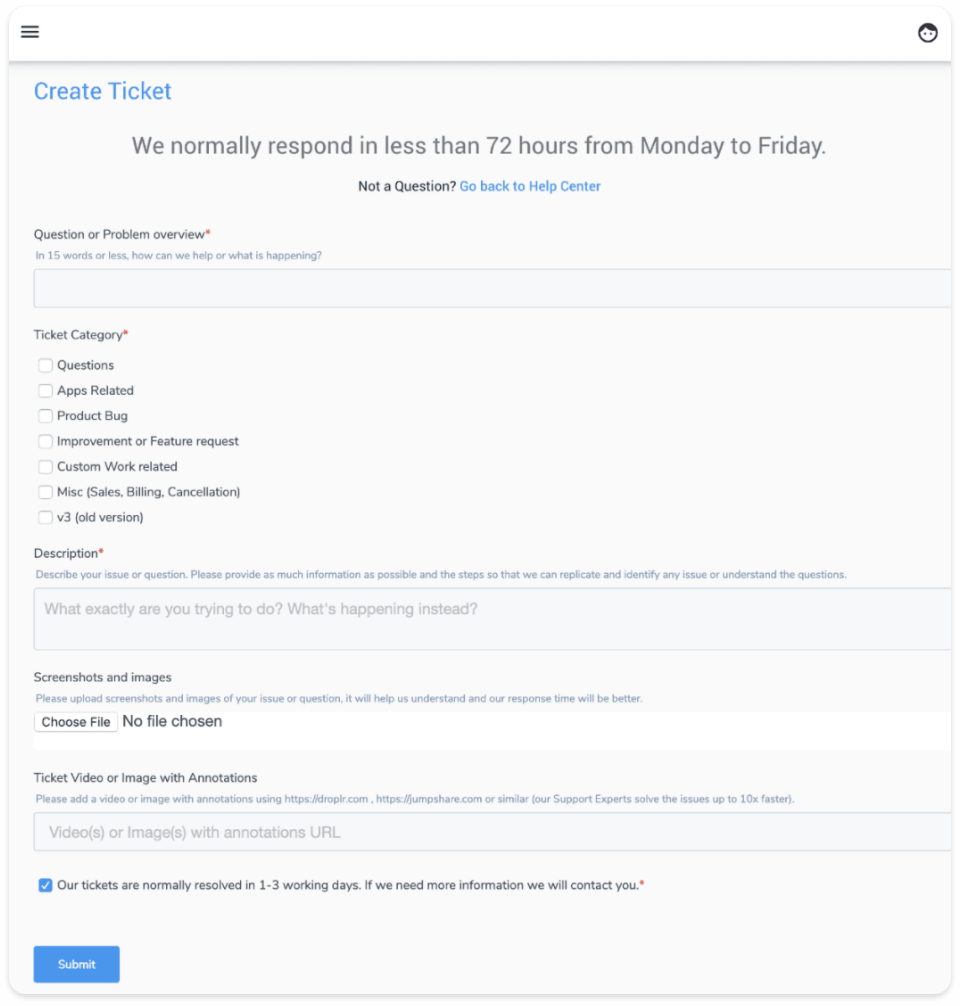 LiveChat (human agents) for support (From 9 am to 3 pm time of Berlin, Germany and from 10 am to 4 pm time of NY, USA - From Monday to Friday)
Create a ticket: https://ordering.co/create-ticket/



2. Live Chat
In Ordering, we are aware that having answers fast is vital for your success, that's why we have implemented a Live chat in the Ordering Builder, all you have to do is click on it and start typing all your doubts, a team member will get back with you in just a few minutes.
How to get there?
Get in your Ordering Builder & click in the bottom left icon and start chatting.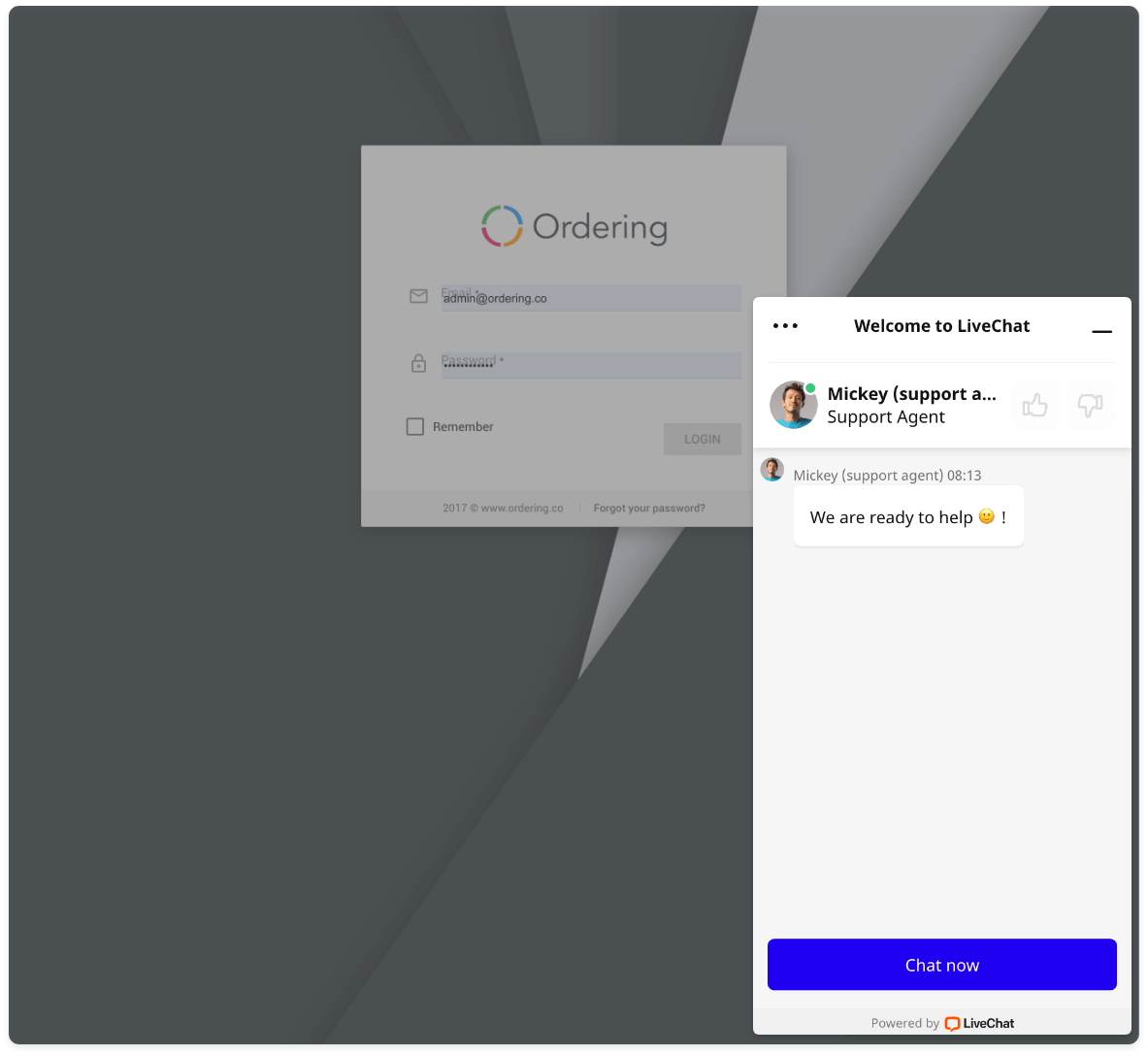 Live Chat Schedule

LiveChat (human agents) for support (From 9 am to 3 pm time of Berlin, Germany and from 10 am to 4 pm time of NY, USA - From Monday to Friday)


3. User Guide
In your builder, the Help Center option is easily available.
In the User Guide (Knowledge Base) you'll find a list of Articles of the Ordering products, cut into the building time by researching your subject first, its guided step by step to help you set up as fast as possible.
Once you get in this User Guide Knowledge Base you will see all the products, categories, and items on your left sidebar, now click on any subject that you want to learn about.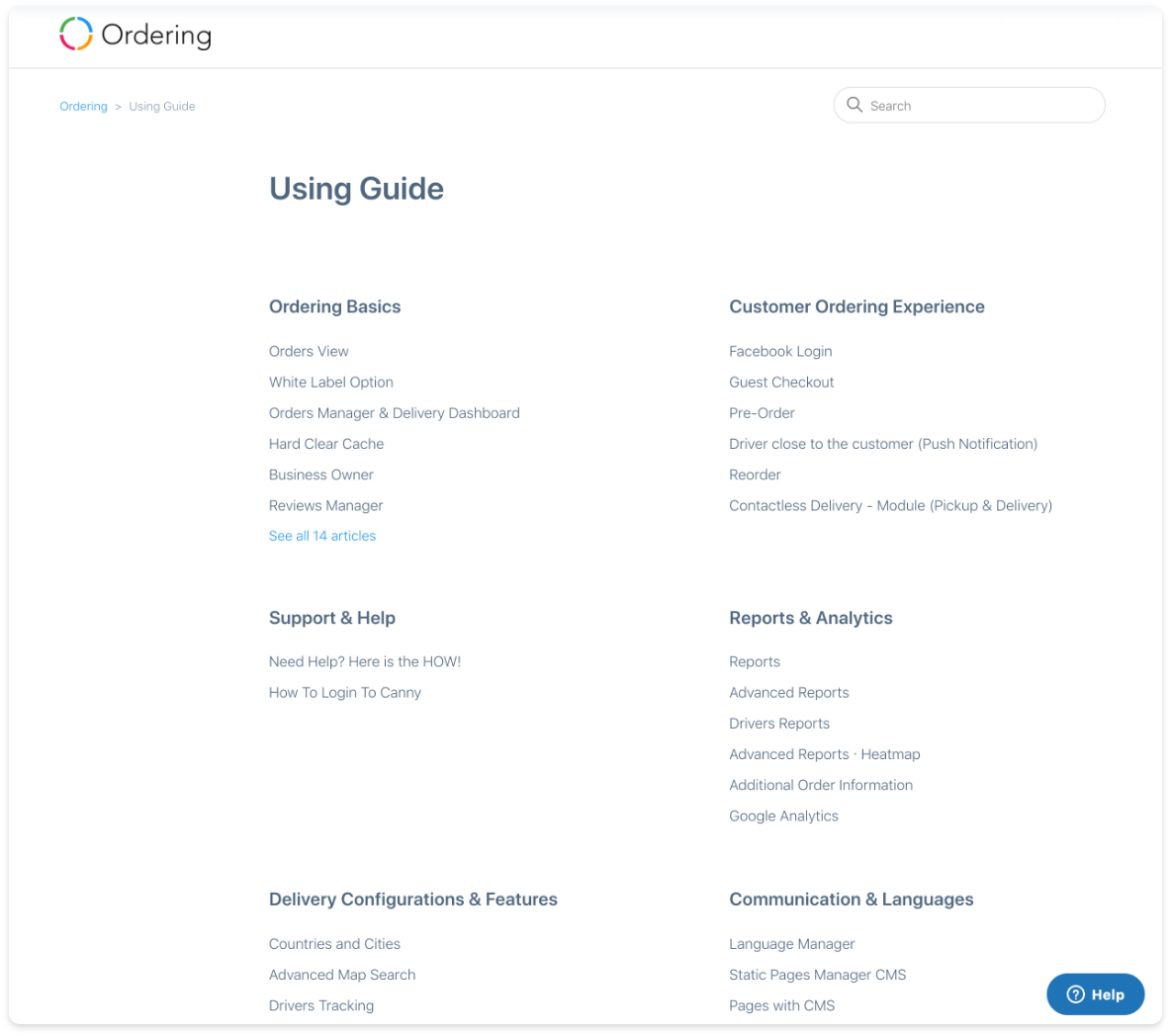 Go to your Knowledge Base Start
4. Features & Improvements
We are always improving and innovating and we listen to our customers. If you have an idea that will help out the service let us know in this forum.
Learn How To Login to Canny Here →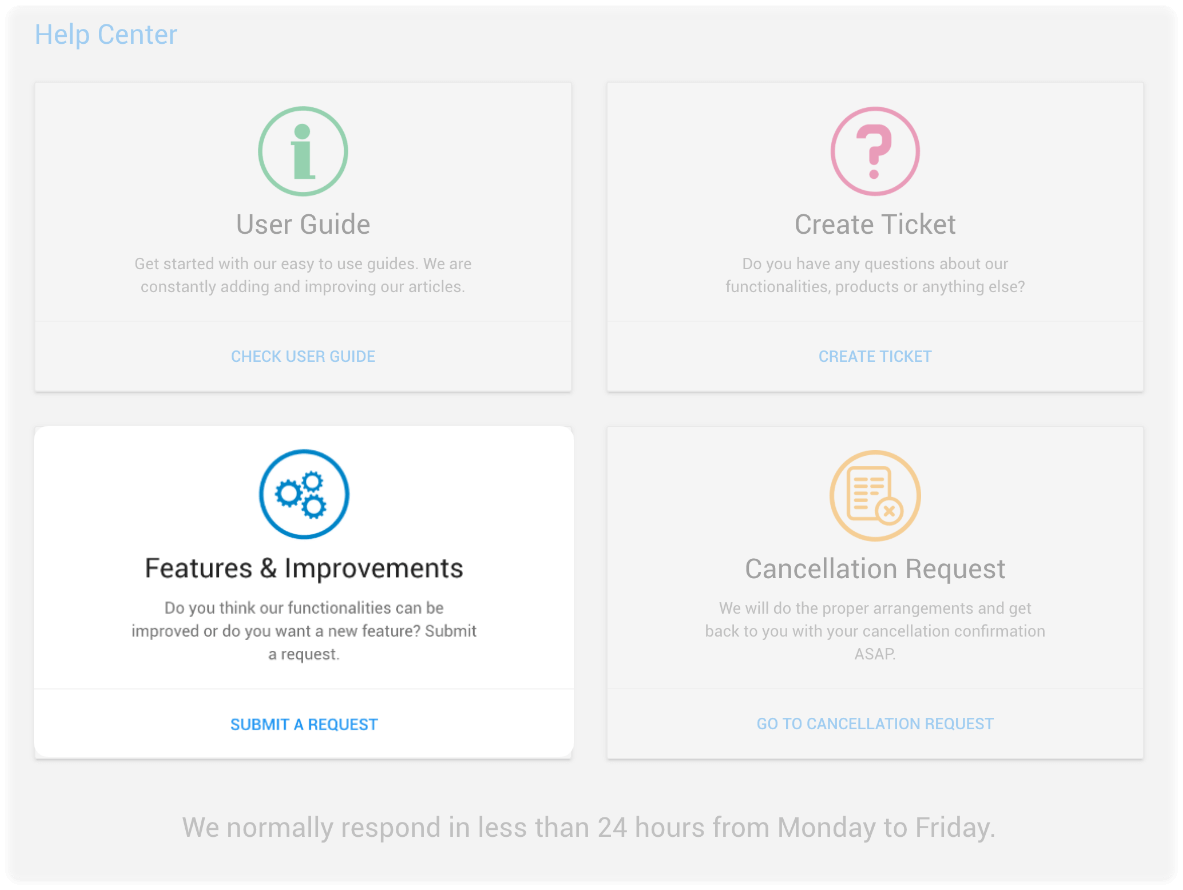 Go to the Features & Improvements Forum
What happens after you post a question?
We solve all posts within 24 hours from M - F. Most of the time in even less than that and if you are lucky another user (any of our customers) can answer you directly.

What happens if we merge your post with another one?
That means the original post answers your question

Do you get a notification per email each time we update the status or comment on your post?
Yes, every time there is a change of any kind of user. Our agents for support and any other customer is a user of the help center.
If you need anything from your Ordering Team, just let us know
Have a Happy Ordering