The Ultra-compatible printers.
Welcome to the comprehensive guide for Star Micronics Printers – your ultimate resource to understand and make the most of these cutting-edge printing solutions.
Whether you're a business owner aiming to enhance efficiency or an enthusiast exploring advanced printing technology, this guide provides all the necessary insights into Star Micronics Printers.
Covering setup, features, connectivity, and troubleshooting, we've curated the essential information you need.
Get ready to delve into the world of Star Micronics Printers and uncover their full potential for your needs. Let's embark on this journey of exploration and discovery.
Okay, let's get to business.
1st.- This printer only works with your Store App inside your settings; click Printer Settings to continue.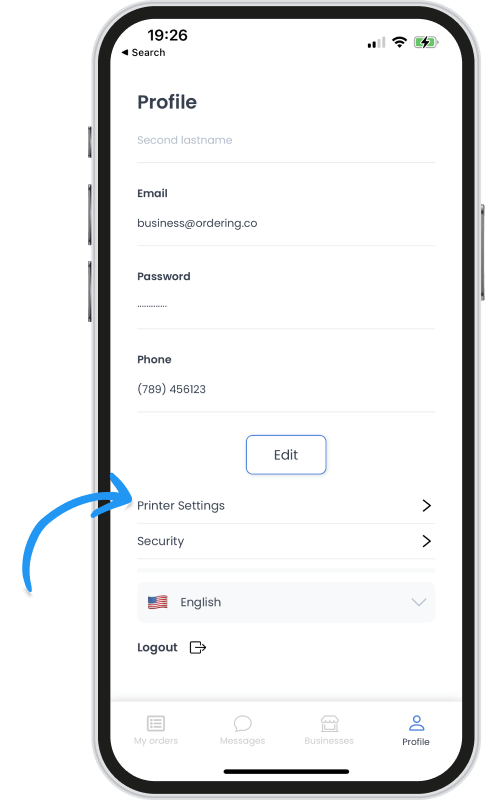 2nd.- These are the Micronics Printers Available:
mPOP
FVP
TSP100
TSP100IV
TSP65011
TSP7001
TSP80011
SP700
SM-S210i
SM-S220i
SM-S230i
SM-T300i/T300
SM-T400i
SM-L200
SM-L300
BSC10
SM-S210i StarPRNT
SM-S220i StarPRNT
SM-S230i StarPRNT
SM-T300i/T300 StarPRNT
SM-T400i StarPRNT
These kind of printers, and many more.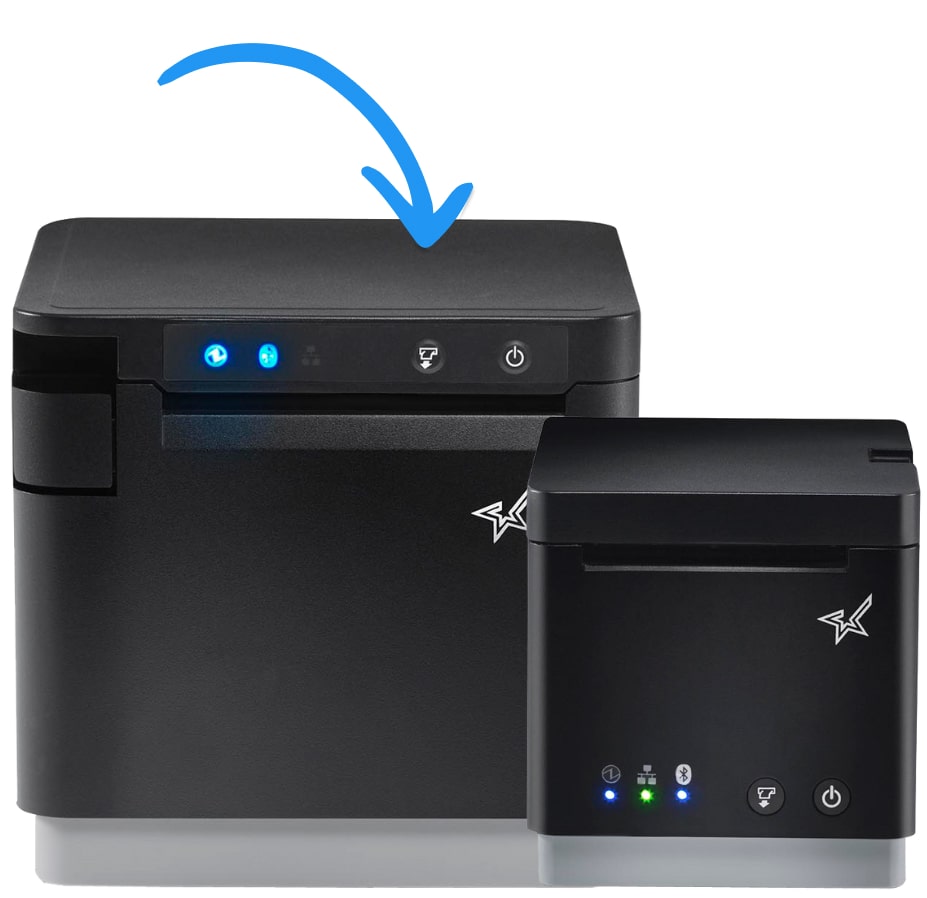 You can add unlimited printers to your Store App; all you have to do is select and name the printer you are configuring at the time, and if there are multiple printers in your store, just add them all; they'll show listed in your "Printer Settings".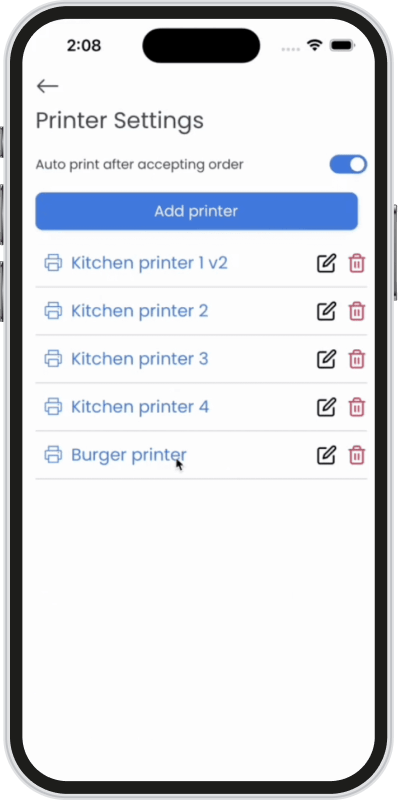 3rd.- This is how you configure it in your Store App
You have two options to connect with these printers, one being via IP and the other one is Bluetooth.
Bluetooth
According to the printer, you'll find Bluetooth in the hardware; once you find it, connect it with your app as any kind of device, like speakers or headphones, and that's it.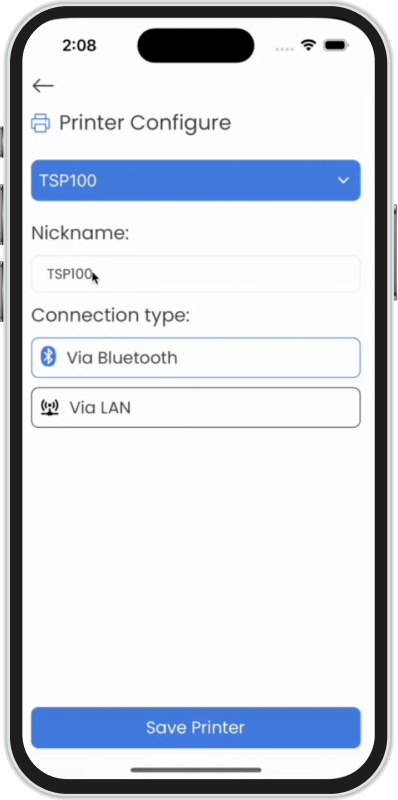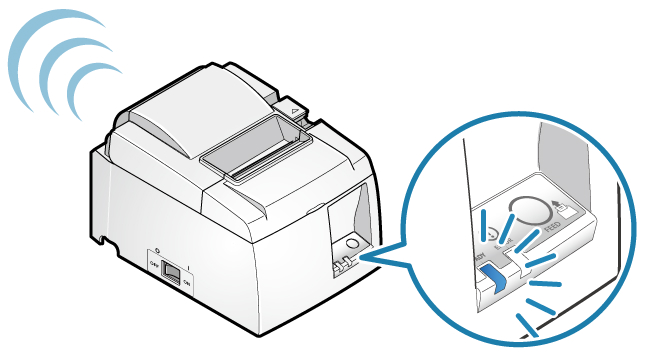 Every time you accept an order, the order will get printed in a ticket format when you use the printing option inside the order.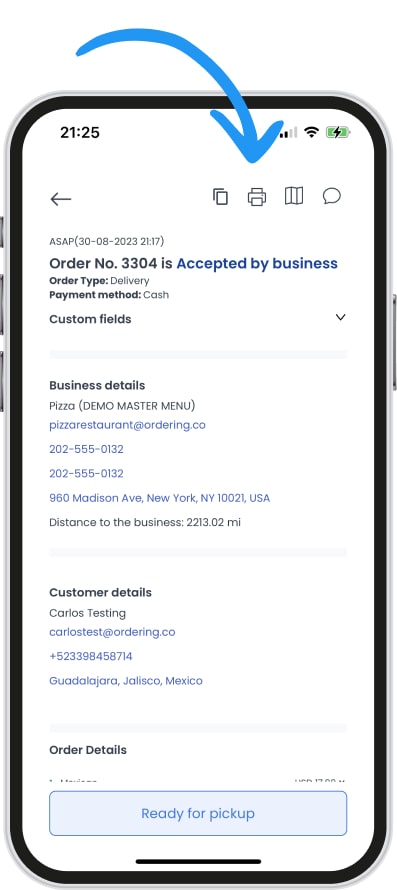 IP Address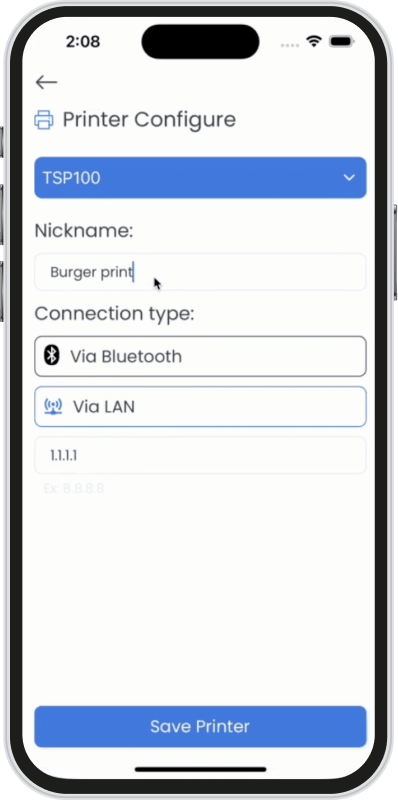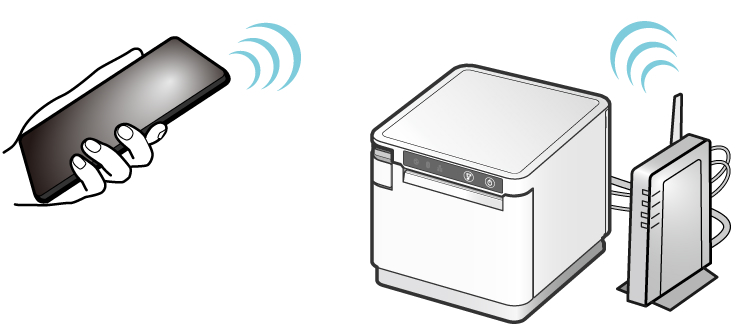 For this option, you have to write the printer's IP address in your store app, and that's it; once connected, the orders will get printed when you select print in your app.
Auto-print after accepting the order
With this feature, as the title mentions, as soon as you accept the orders, they'll get printed (of course, you must get them connected first).
All this sounds so easy, right? It's because it is easy for us to keep improving your business's technology so that you can focus on your growth.

As Always, Happy Ordering.
www.ordering.co