With Ordering.co's intuitive Dashboard, businesses can easily create orders with minimal effort. Say goodbye to complex and time-consuming order management processes.
Whether you run a restaurant, retail store, or any other business, Ordering.co's Dashboard simplifies the entire order creation journey, allowing you to focus on what matters most – serving your customers and growing your business.
Discover the convenience and efficiency of Ordering.co as you effortlessly create orders and take your business to new heights.
In this article, we will tell you how the following function works.

Go to your Dashboard > Order list > Click the "Create custom order" button.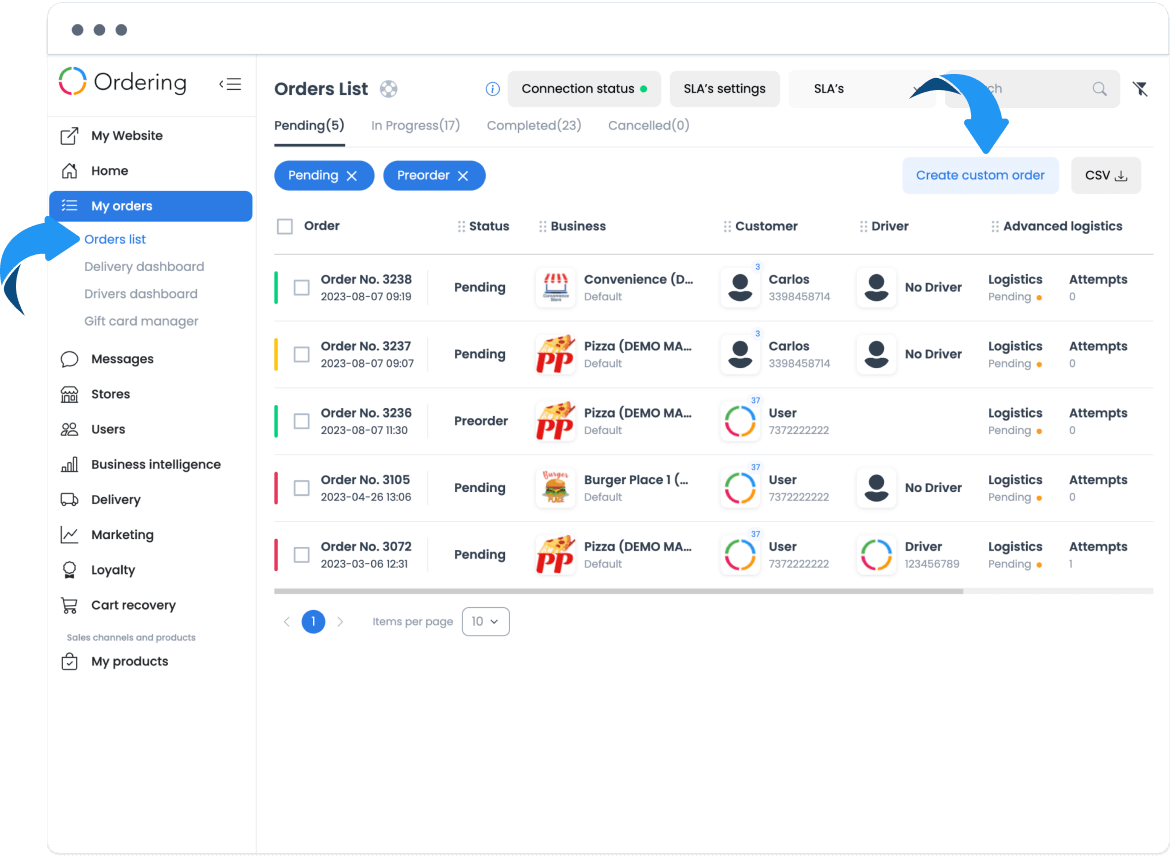 Next, add the customer's phone number; if it's not registered yet, click "New User."




Fill in the following fields with the requested information, and when you're done, click "Add."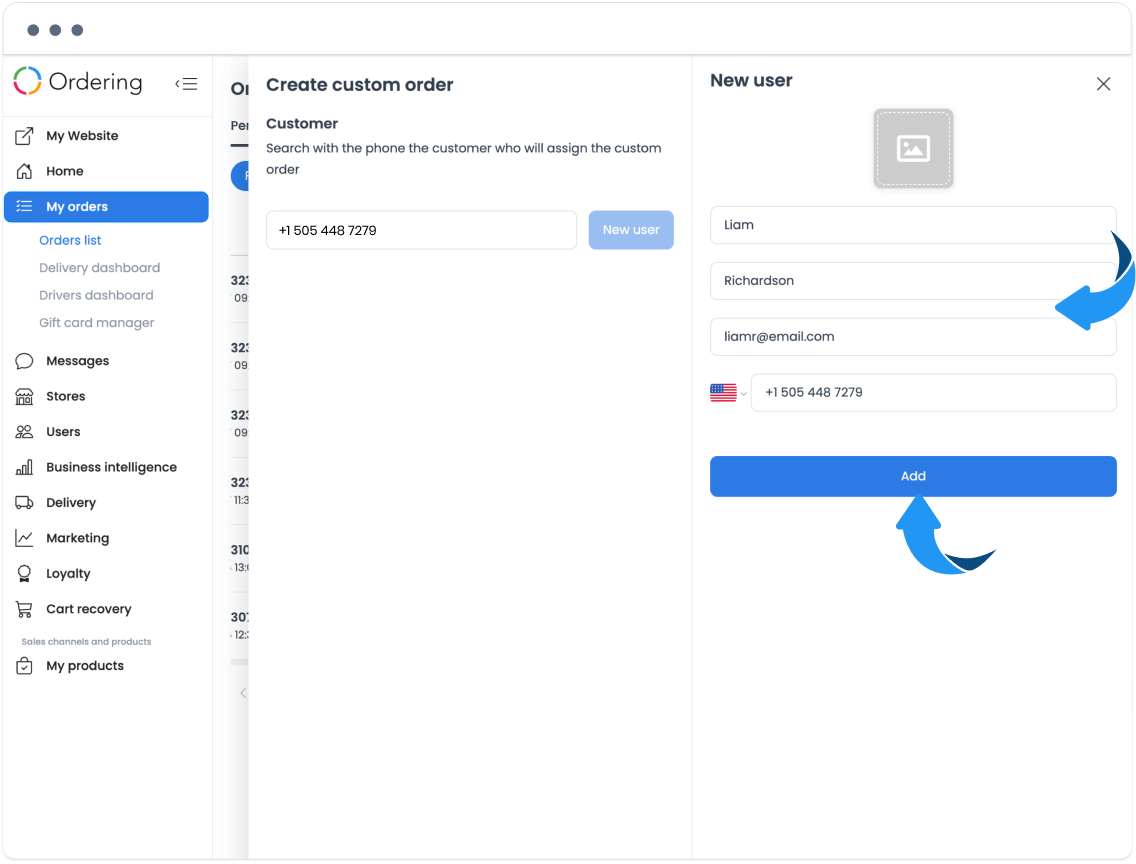 Next, we will add the delivery address for the requested order. Click on "Add new address."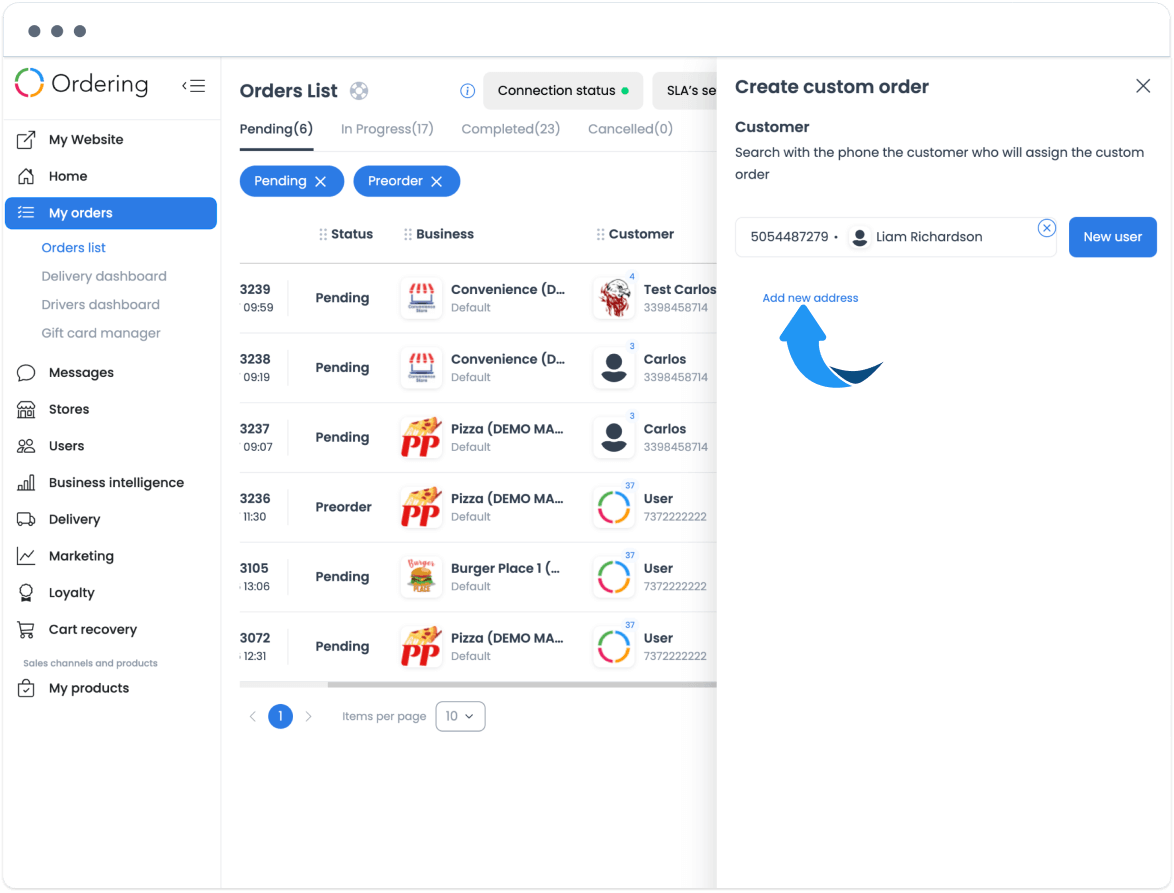 Please fill in the fields with the information you're asked for.


When you add an address, the map will display the exact location. Double-check that all the information is correct, then click "Add."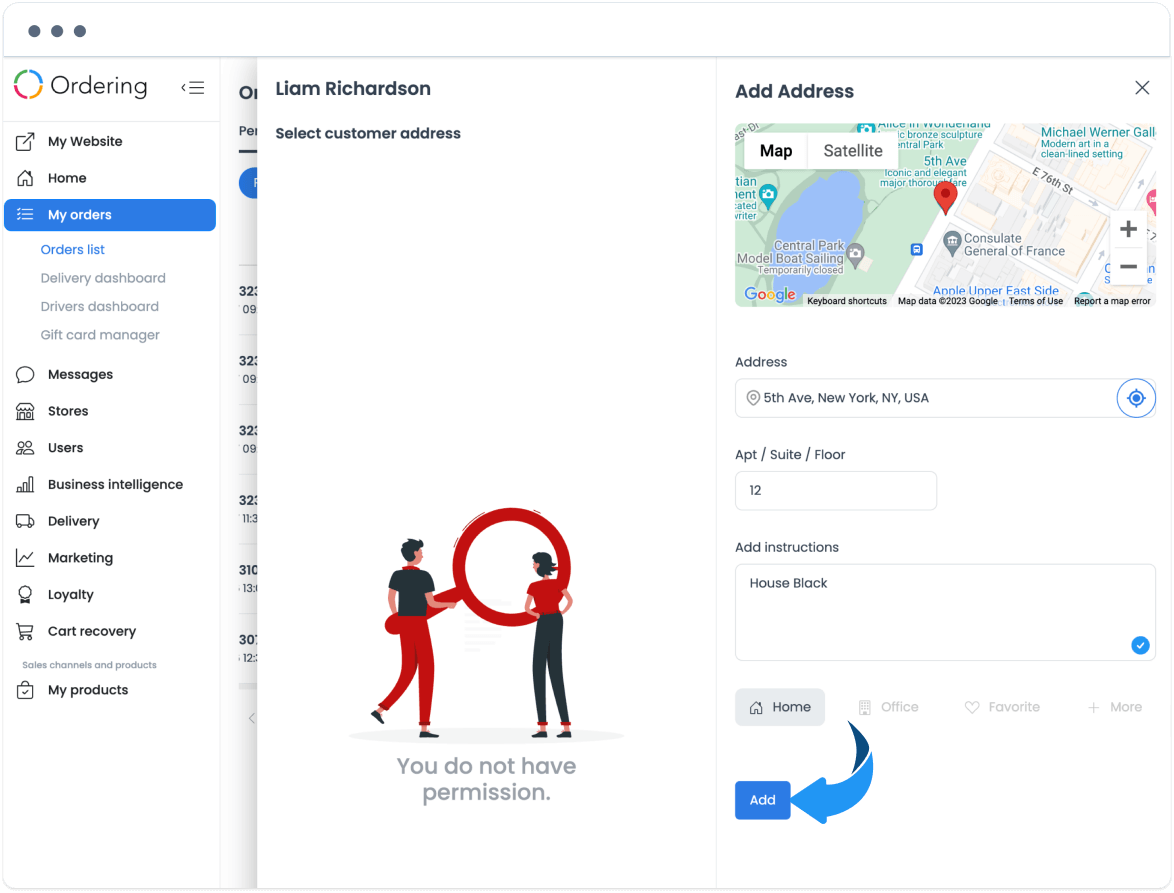 After adding the address, you will see some new fields, including the delivery type and the option to select the business where you will place the order.
Once you select the business, a map displaying its location will appear.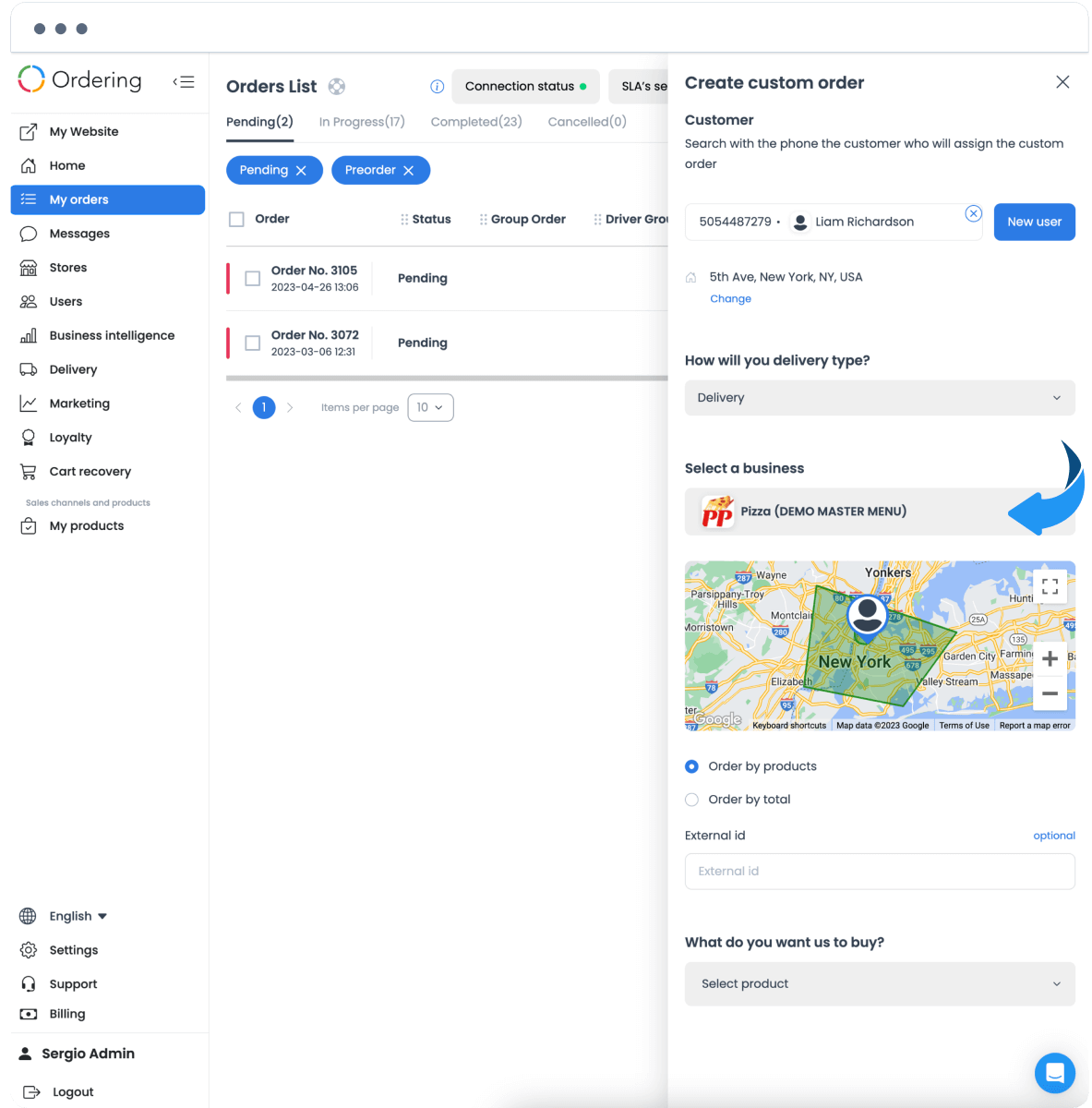 At the bottom, you will find a dropdown menu with the products available from that business. Simply select the products you need.




When you select a product, it will appear as follows. Please choose the required fields as prompted.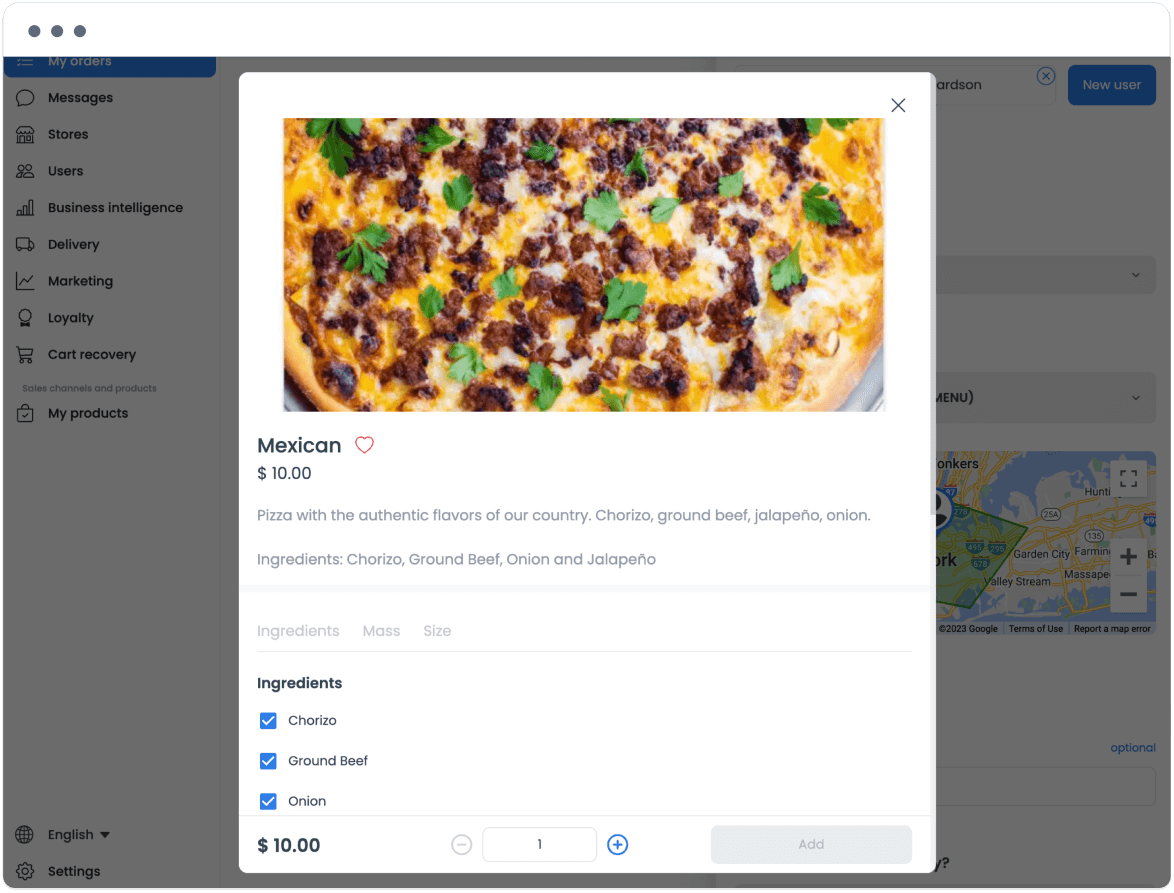 Once you have made all your selections, click on "Add."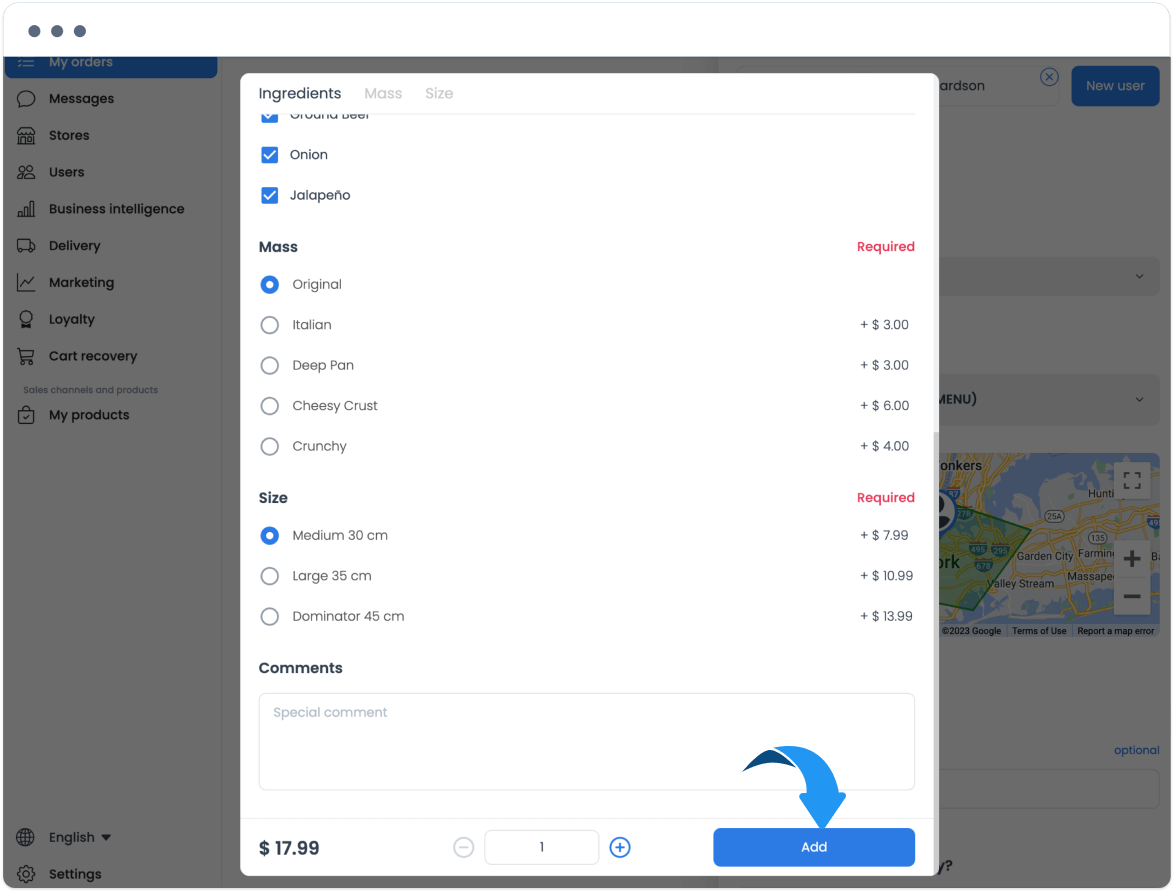 On the dashboard, you will see a summary of the order you are placing.
Select the payment method, add driver tips if needed, and review all the details.
If everything is correct, click the "Place Order" button to confirm your order.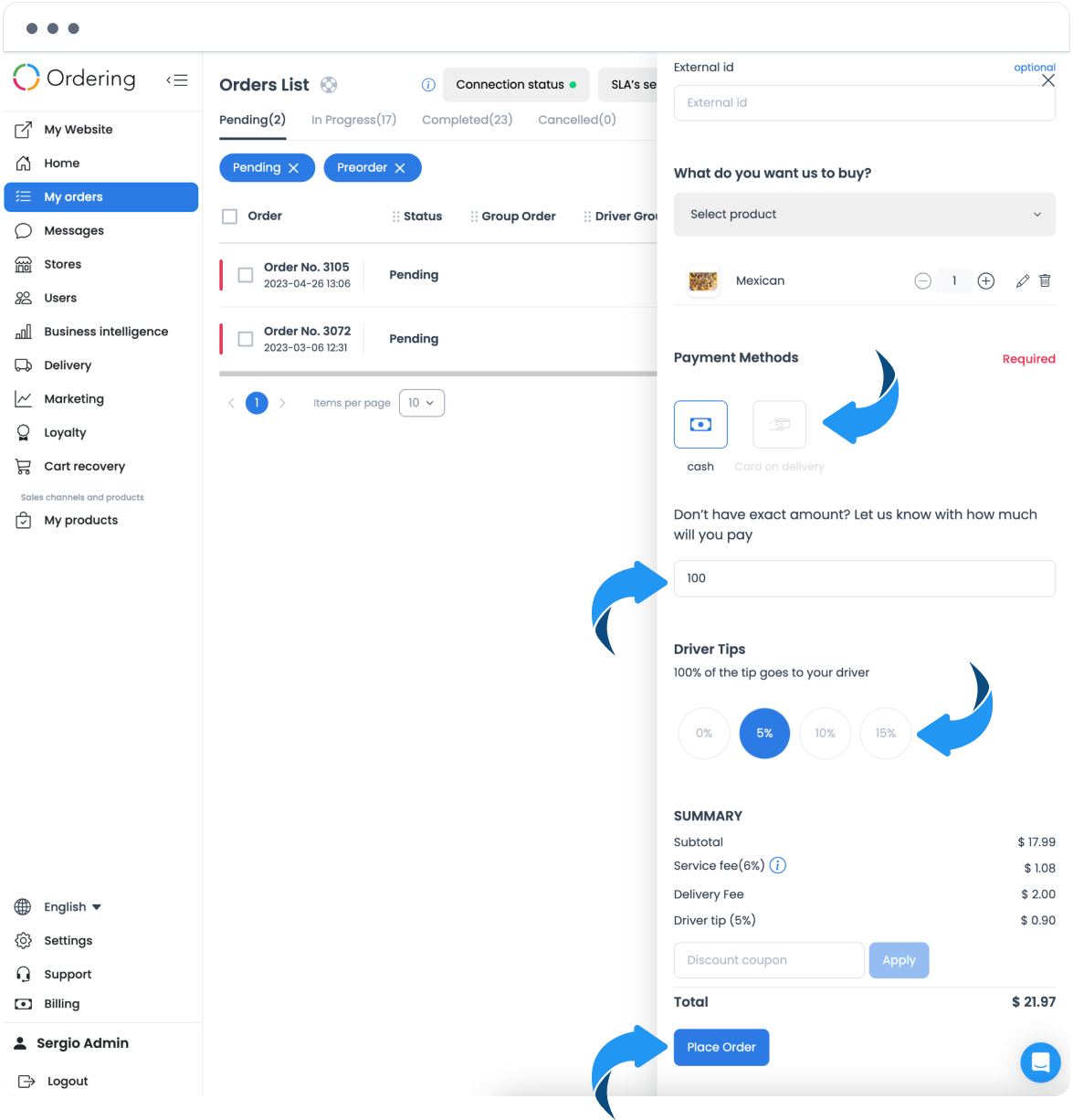 A popup will appear indicating that you have successfully placed a new order.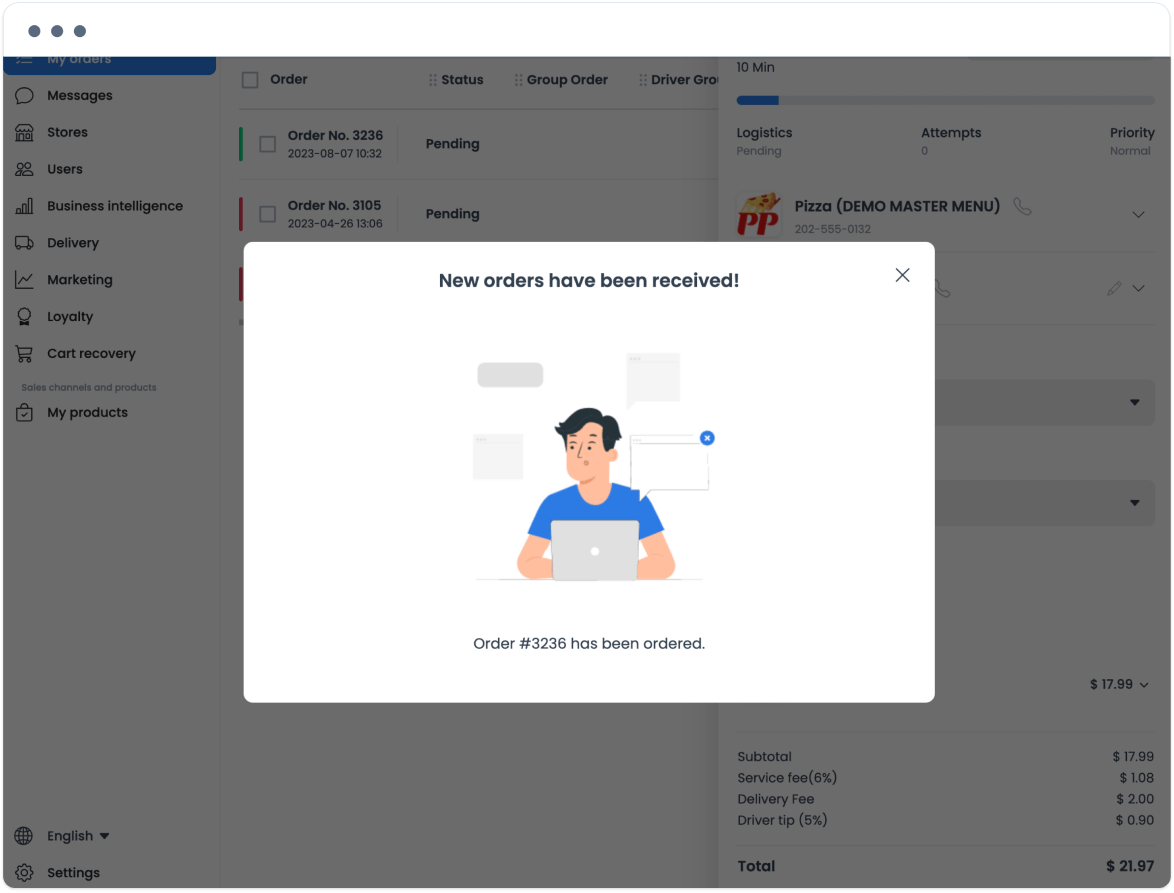 This is how the order will look once it's completed.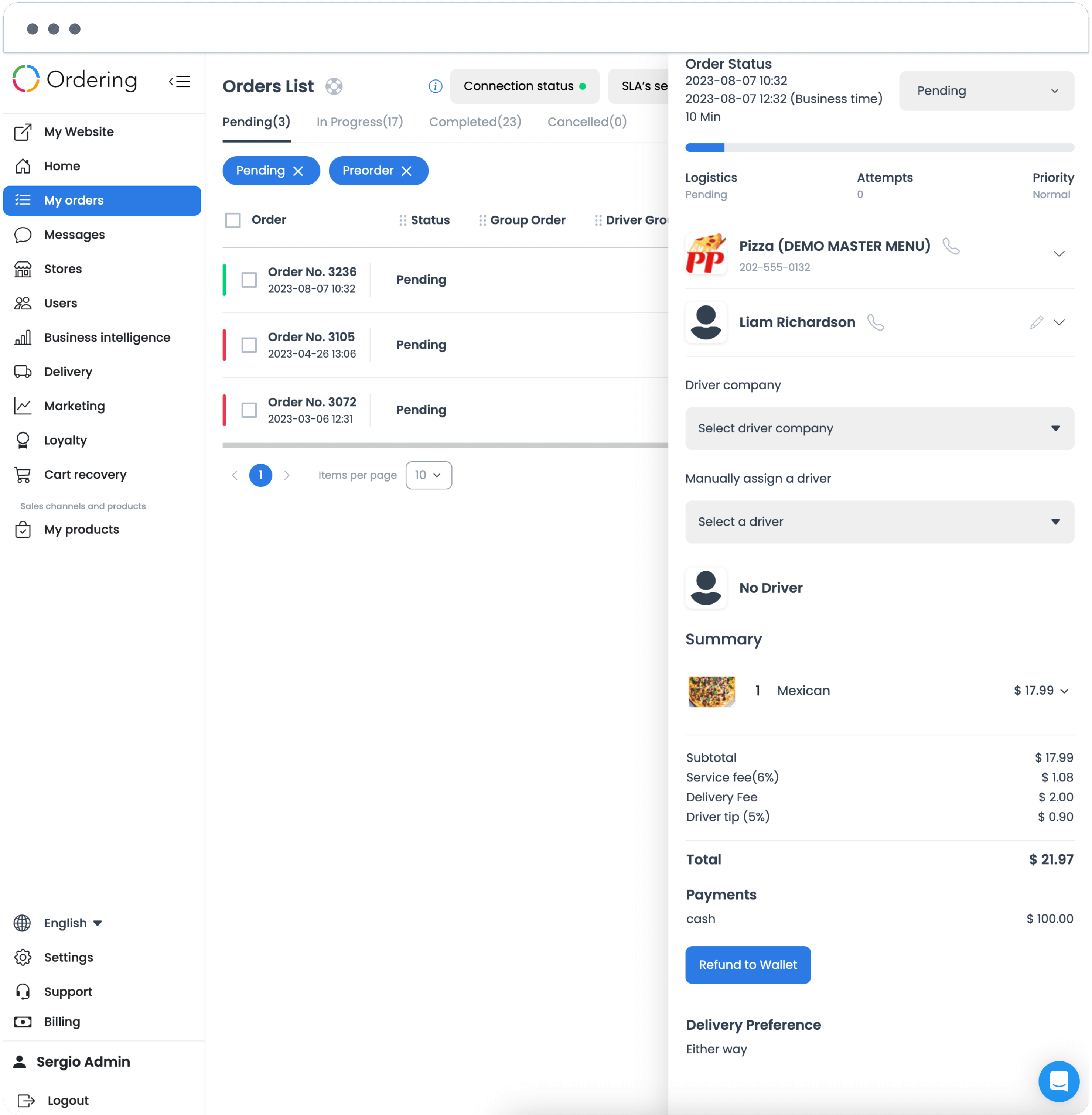 You can also click on the "Messages" section, and you will be able to check the messages related to that order.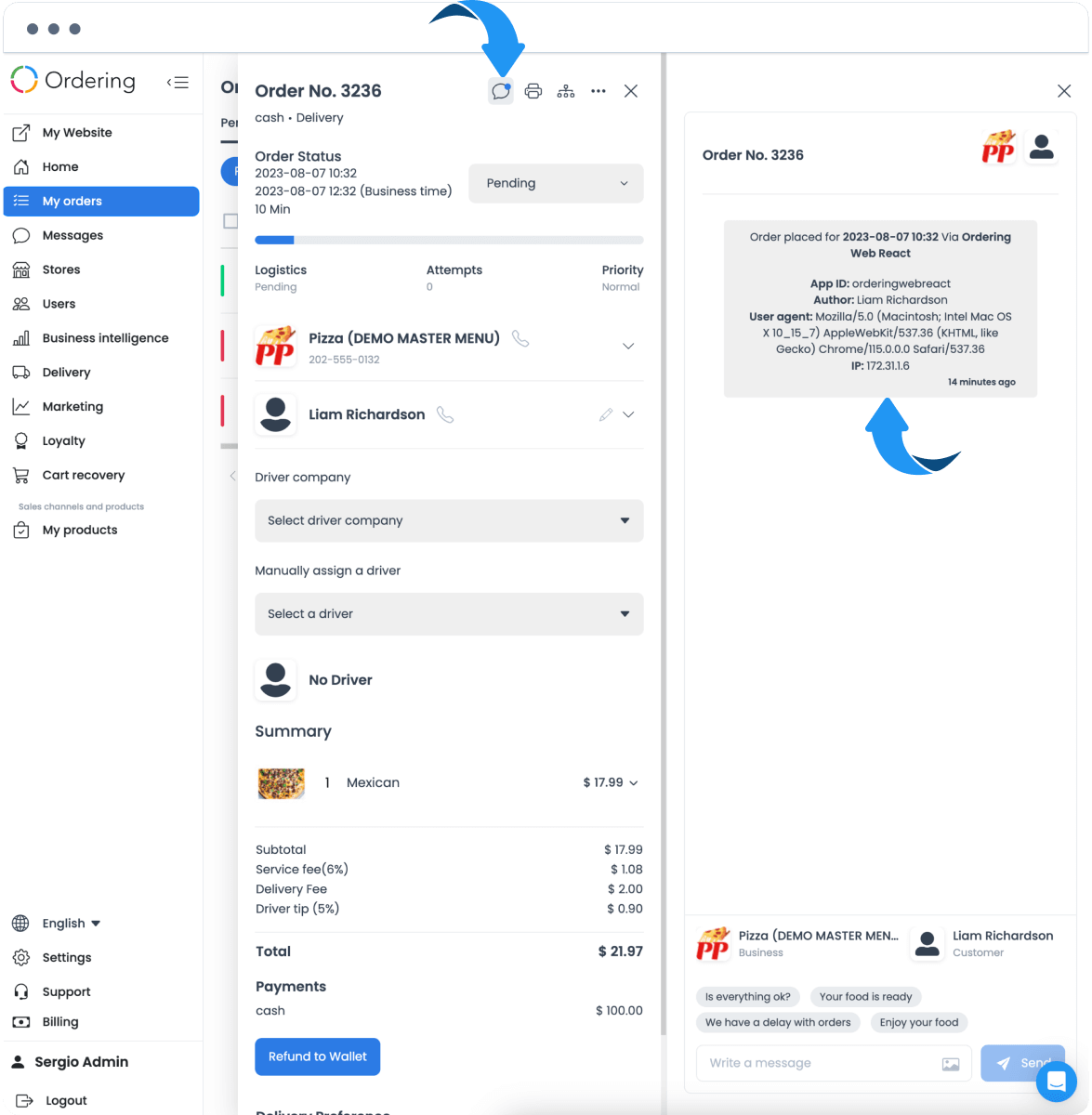 Ordering.co helps you keep your customers happy; remember that you have everything you need with us to grow your business and be the best.


As Always, Happy Ordering.
www.ordering.co