Managing franchises efficiently in a call center is essential for providing consistent customer service and streamlining operations.
A franchise filter helps organize franchise-specific information, streamlining processes for each franchise business. In this guide, we'll go through the step-by-step process of creating a franchise filter, from adding franchise businesses to exporting relevant documentation to a CSV file.

Access to your Ordering Dashboard first to set up the restaurants working at a certain brand.
Here go to Stores > Brands.
Create a new brand, put a logo and fill up the information. Here you'll see the franchise ID; save it; you will need it later.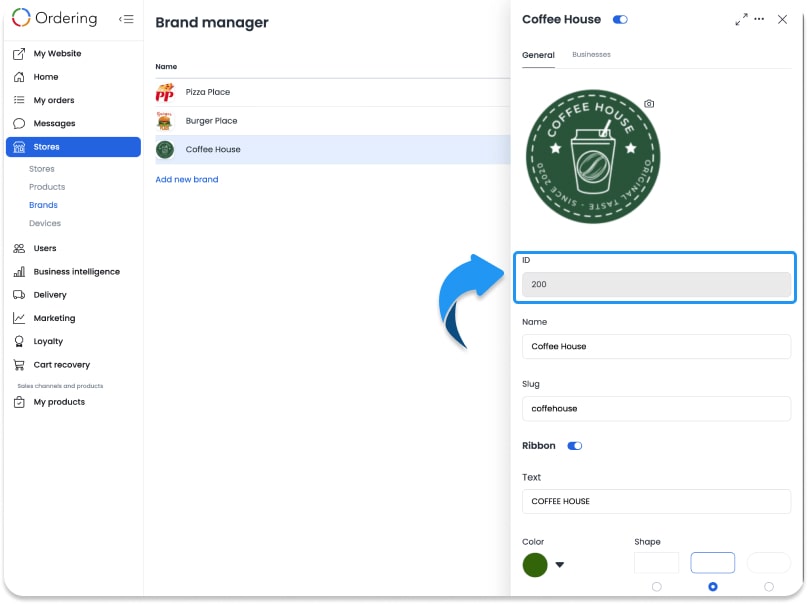 After that's created, continue adding the stores for this specific brand.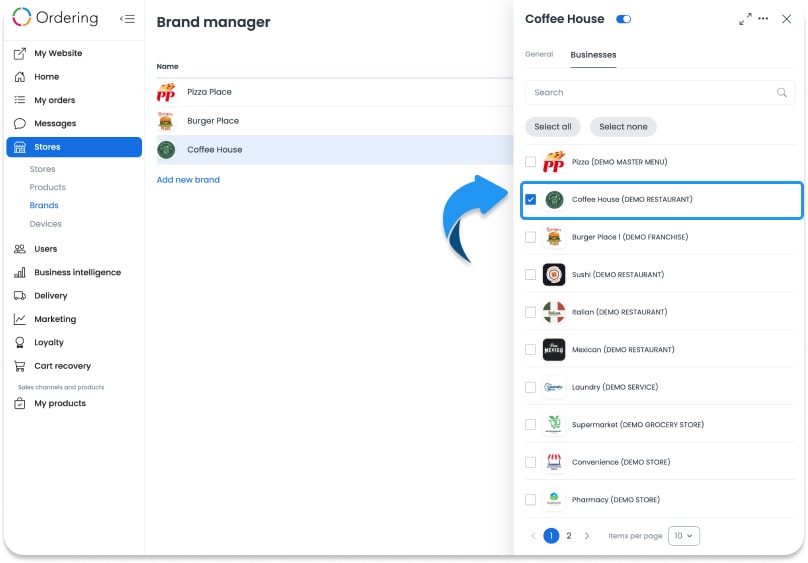 Now, go inside your Ordering Builder and add the Brand ID.
Remember the ID you saves a few steps back, ok, now is time to add it in the Ordering Builder where it says "franchiseid".
This will give the call center the instruction to only work with everything related to this brand, nothing else, this will work a lot for when you have multiple brands and want to avoid crossing references, or mistakes.

And your call center by brand configuration is done!
Now, every time you export or handle orders from this call center, you'll only receive brand-related information.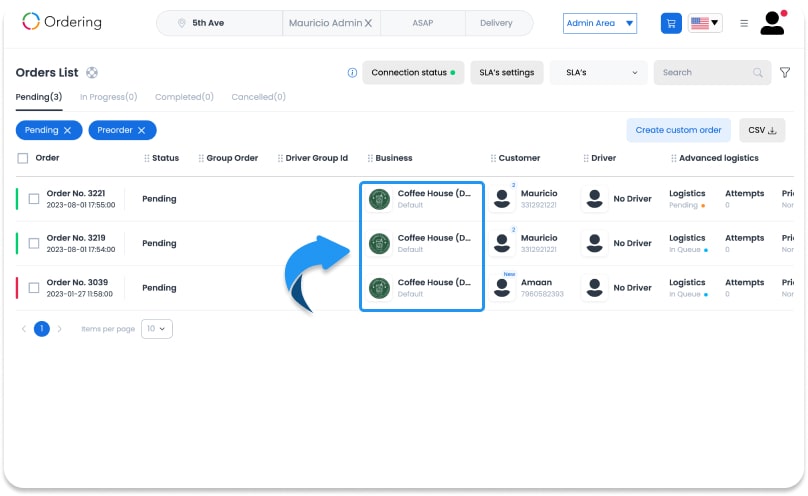 Run tests to ensure the filter works as intended. Make test calls or send messages to verify the filter captures interactions correctly.
This is how the export documentation to CSV will work.
Once this is configured, all the export-relevant documentation from your orders will be sent to the super admin or business owner and only considering the brand the call center is working on.
Remember you can have as many call centers as needed for as many brands you handle, just like the big worldwide franchises does it using this technology.
This feature will help your whole brand keep things under control by brand.
Implementing a franchise filter in your call center can significantly improve franchise management. By following this step-by-step guide, you can efficiently organize franchise-specific data and optimize call center operations for each franchise.

As Always, Happy Ordering.
www.ordering.co