Have you received a call where the customer says... "Could you please change the delivery address?" and you have to write a note to make the delivery process work? With this feature, that's a thing of the past.
This innovative addition gives your business owners an easy fixing tool.
Managing and updating customer profiles directly from the Ordering Dashboard has always been challenging, allowing you to enhance customer satisfaction, build stronger relationships, and optimize your business operations effortlessly.

I'll help you set it up; it's straightforward.
You'll access your Dashboard > Orders List > Choose the order to modify the profile.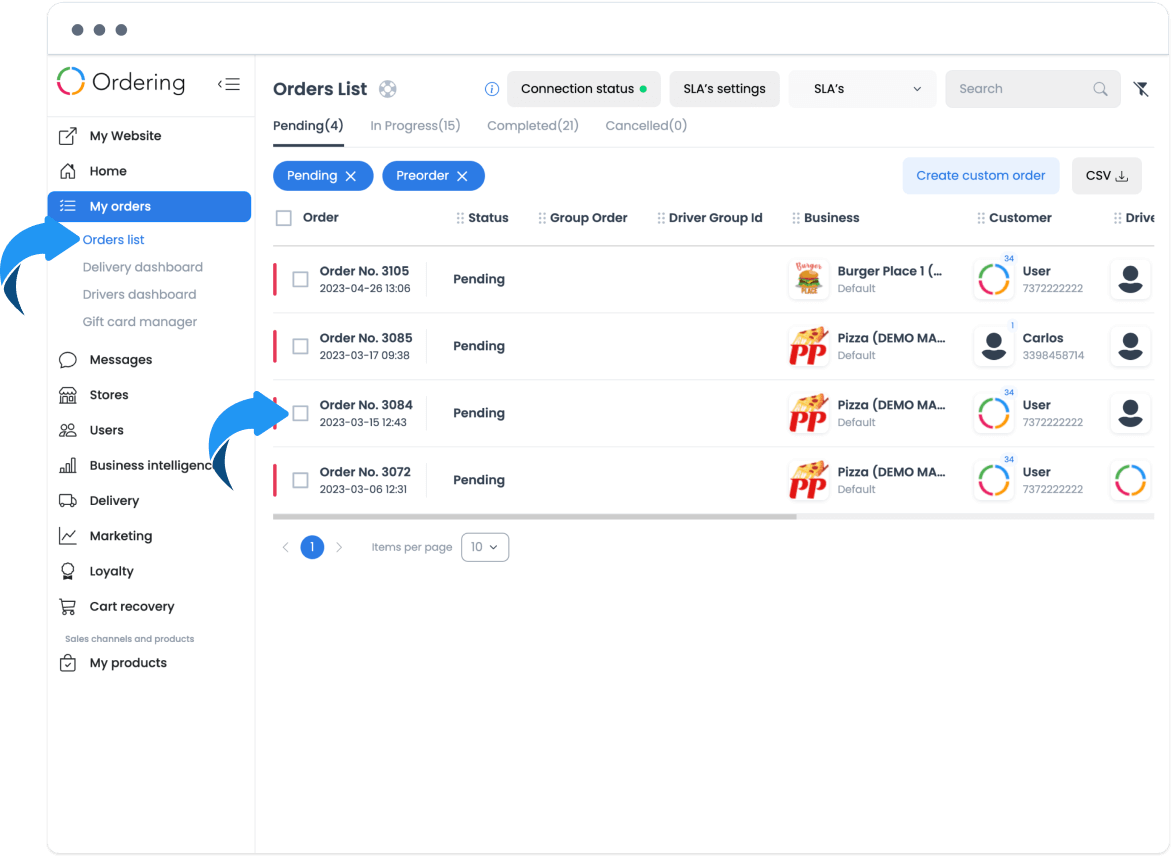 In the order you chose, the customer's data is the one you will see highlighted in blue.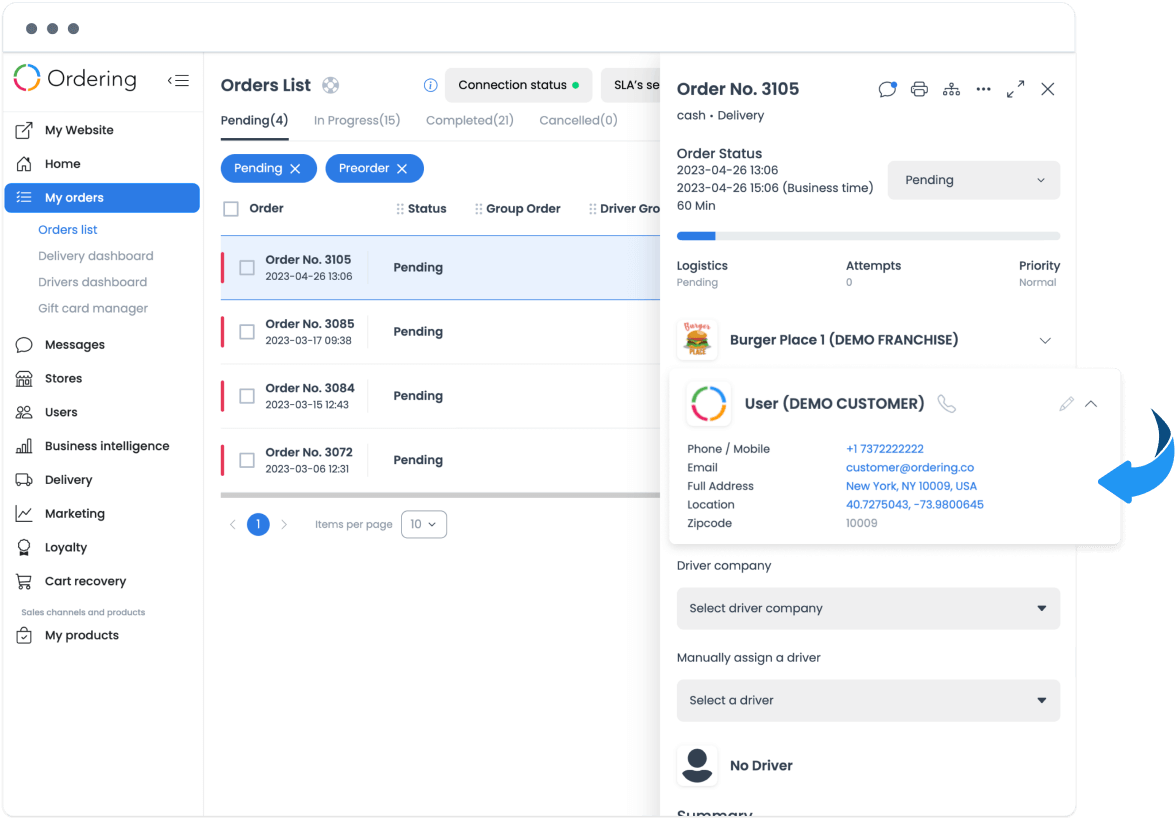 To edit the customer's information, click on the pencil icon to the right of the customer's name, and the information will expand in an editable format. Change the necessary details, such as phone number, email, or address, then click the "Save" button, and you're all set!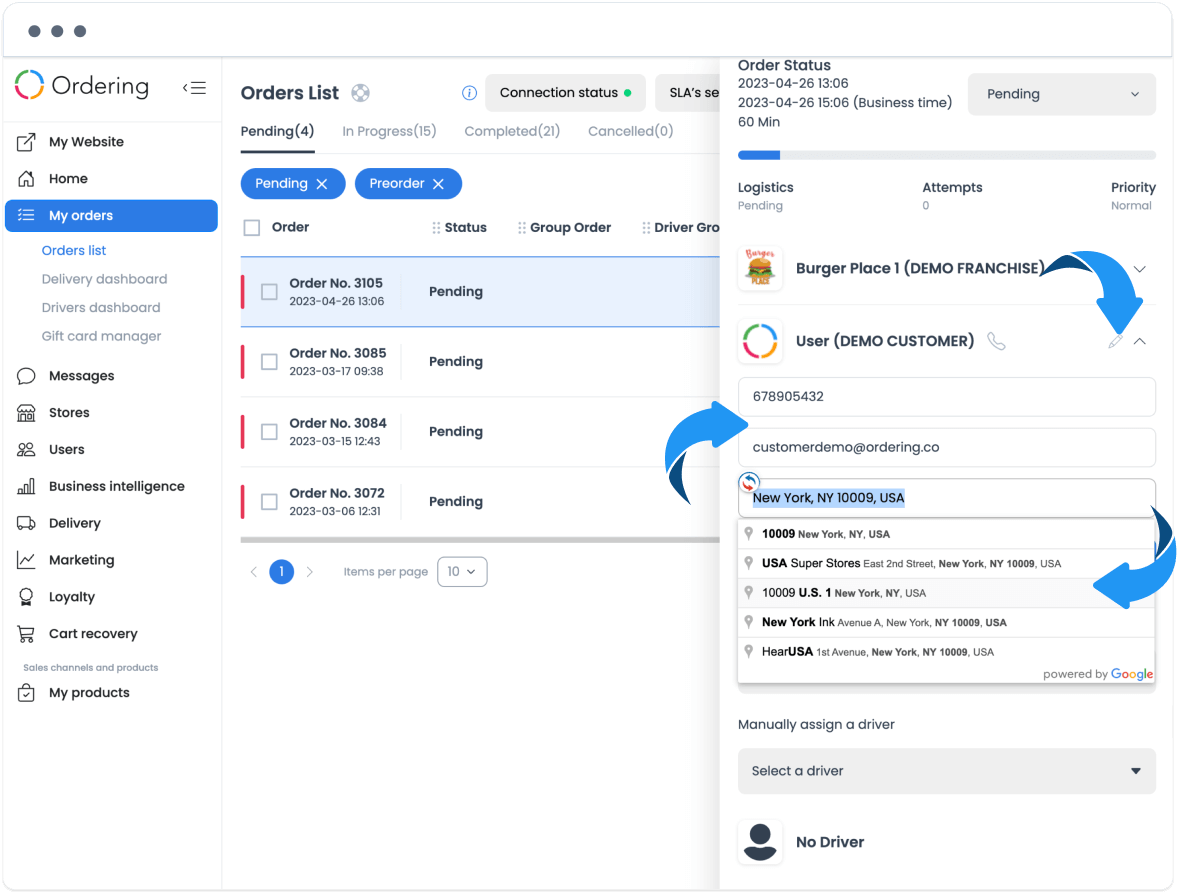 This is how the new data you modified for the customer will appear.
If you need to make any other changes, follow the same steps.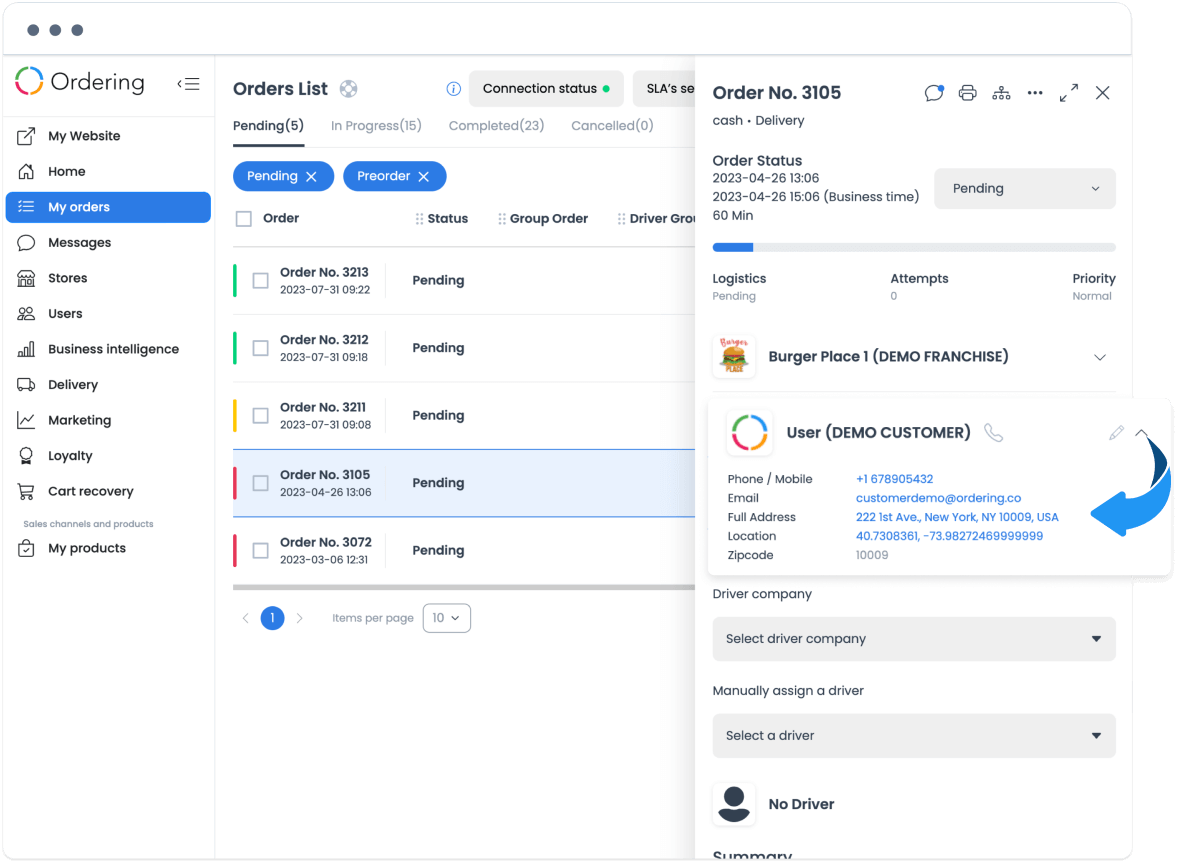 Ordering.co helps you keep your customers happy; remember that you have everything you need with us to grow your business and be the best.

As Always, Happy Ordering.
www.ordering.co