One of the standout features of this solution is the "Product Options" and "Conditionals," two powerful tools that elevate the customer experience to new levels of personalization and convenience.

The "Product Options" function in the Ordering.co Dashboard allows you to add customized choices to their products, allowing customers to tailor their orders to their preferences. With Product Options, it's possible to offer a variety of unique combinations and create a truly personalized gastronomic experience.

The use of "Conditionals" is another remarkable feature. This function allows certain options or products to be shown or hidden, depending on the customer's previous choices.
I'll help you set it up; it's straightforward.
You'll access your Dashboard > Stores > Products and choose the product to which you want to add the Product Options and Conditionals.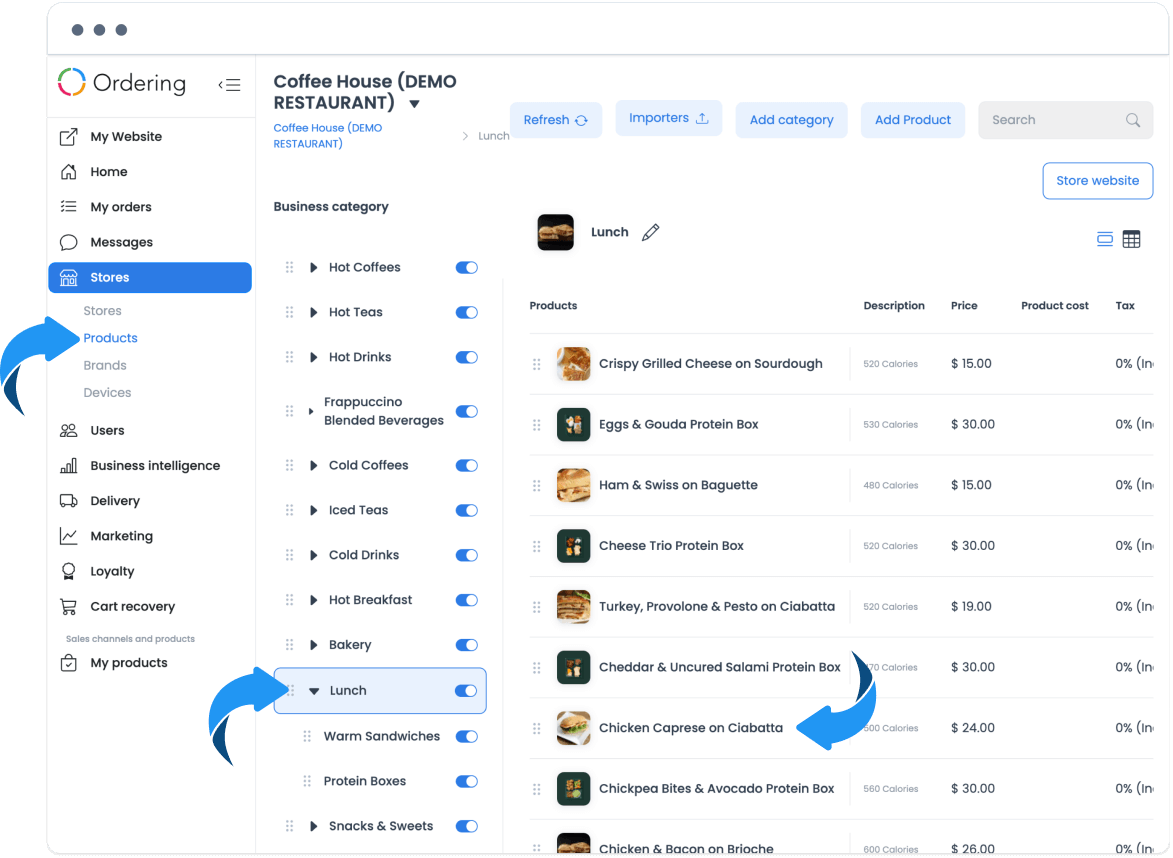 After clicking on the product, you will see the available options for that item. You will choose the one that says: Product Options.

You will click on the option: Add product option and add the option you need. In this case, we will add the option of BREAD, which will appear as follows.
In this added Product Option, we will include the choices it will have.
If you want to add Conditionals, you need 2 product options at least.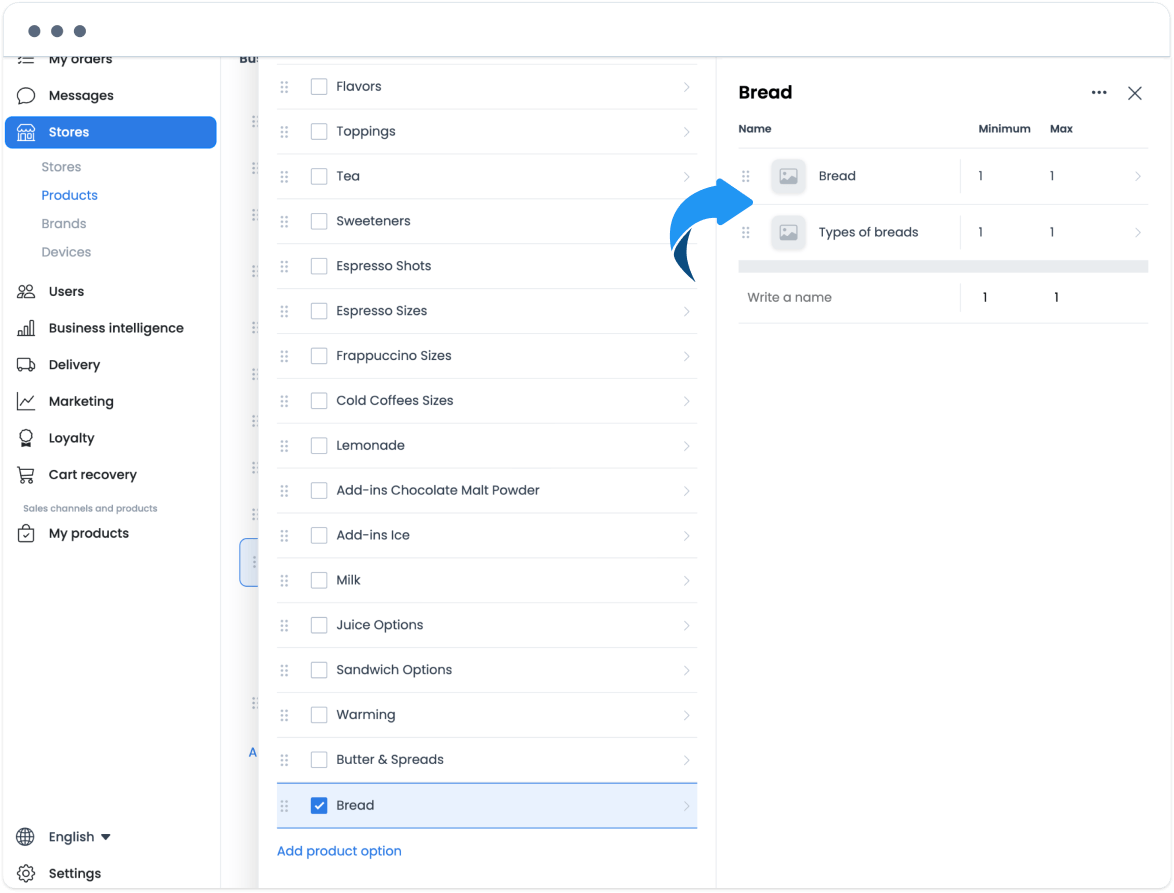 In the option we called Bread, we will add the choices it will have; in this case, they will be the types of bread the business offers: French and English, and also add the prices for each option.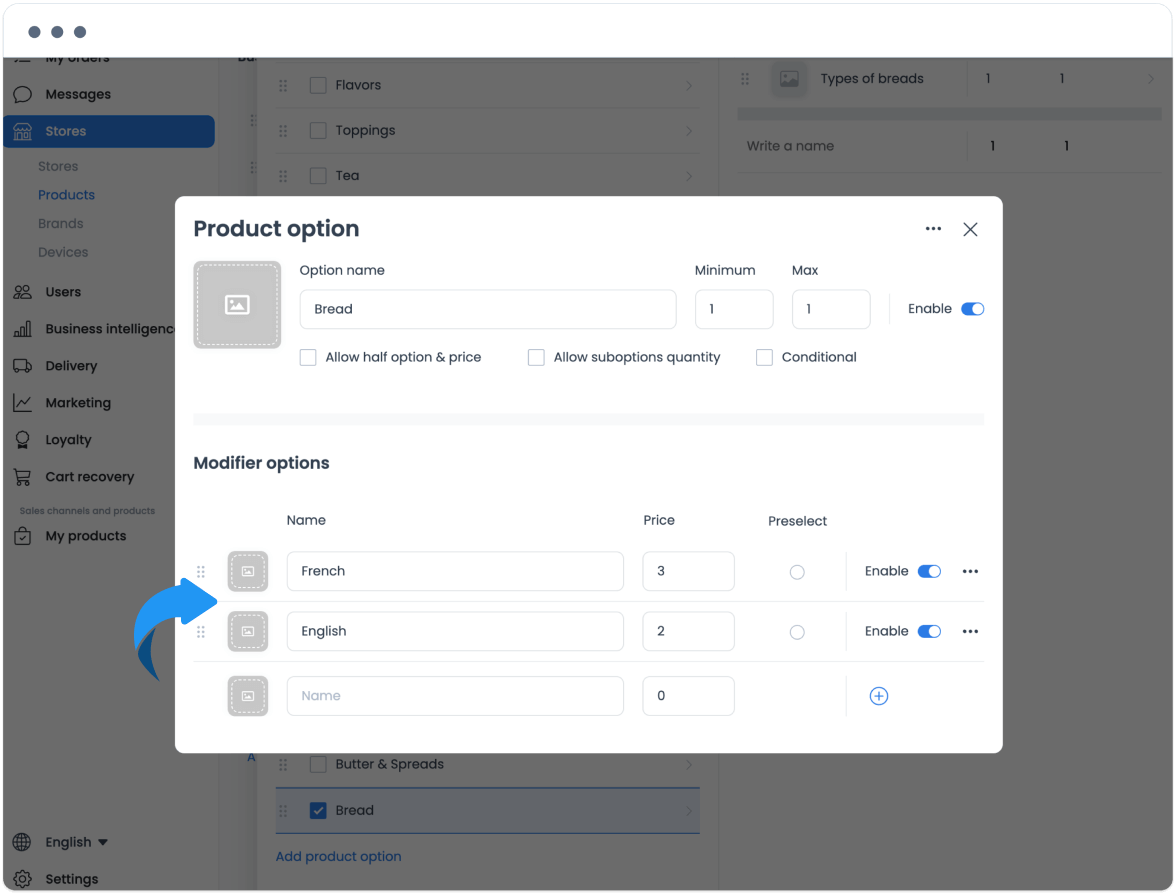 In the second Product Option we added, called "Bread Types," we will activate the "Conditional" option.
Two dropdowns with choices will appear, and you will select the ones you need. At the bottom, the "Modifier options" will appear, so you can add the ones you need.


This is how it works: If the customer selects the option of "Bread" and "French," the choices you just added here: "Natural," "Fine herbs," and "Chipotle," will become available to them.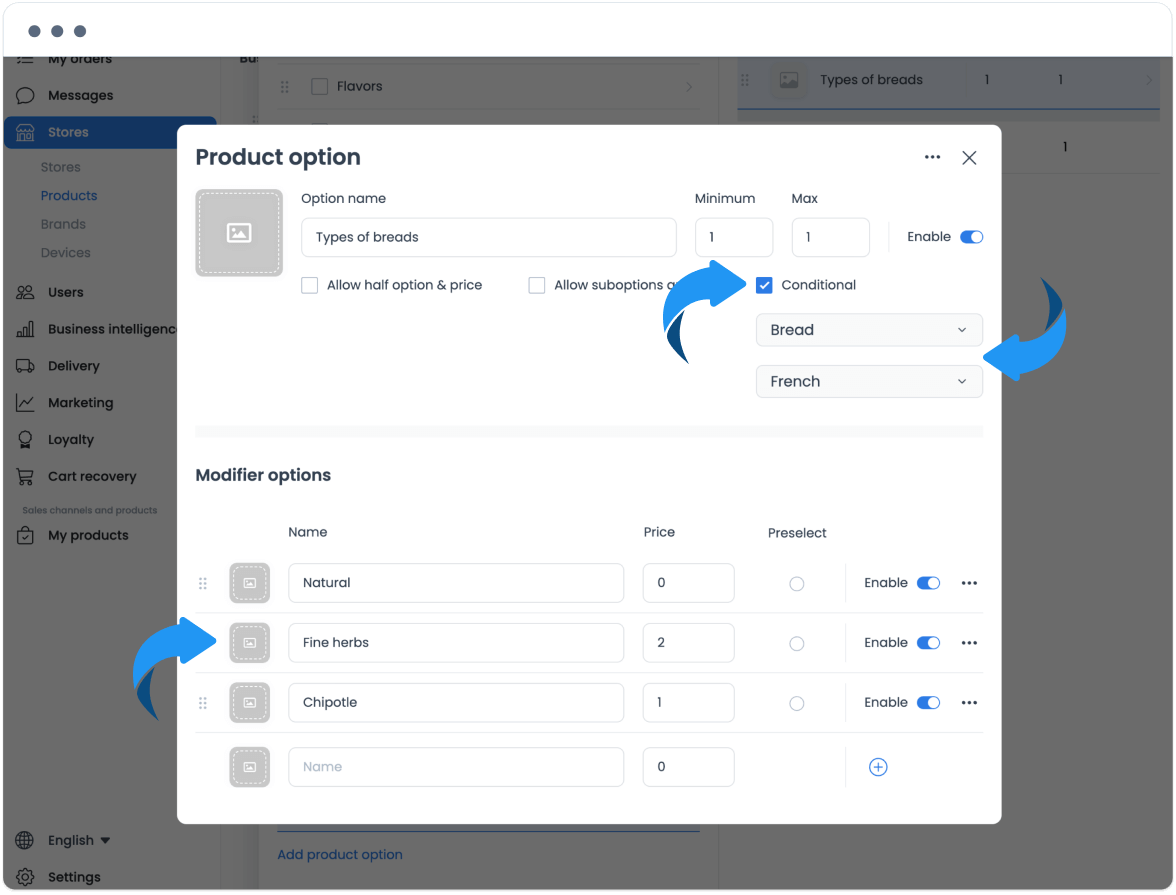 Now we will see it reflected on your website.
When your customers choose the product that contains the Product Options, and Conditional you just added, it will appear to them as follows: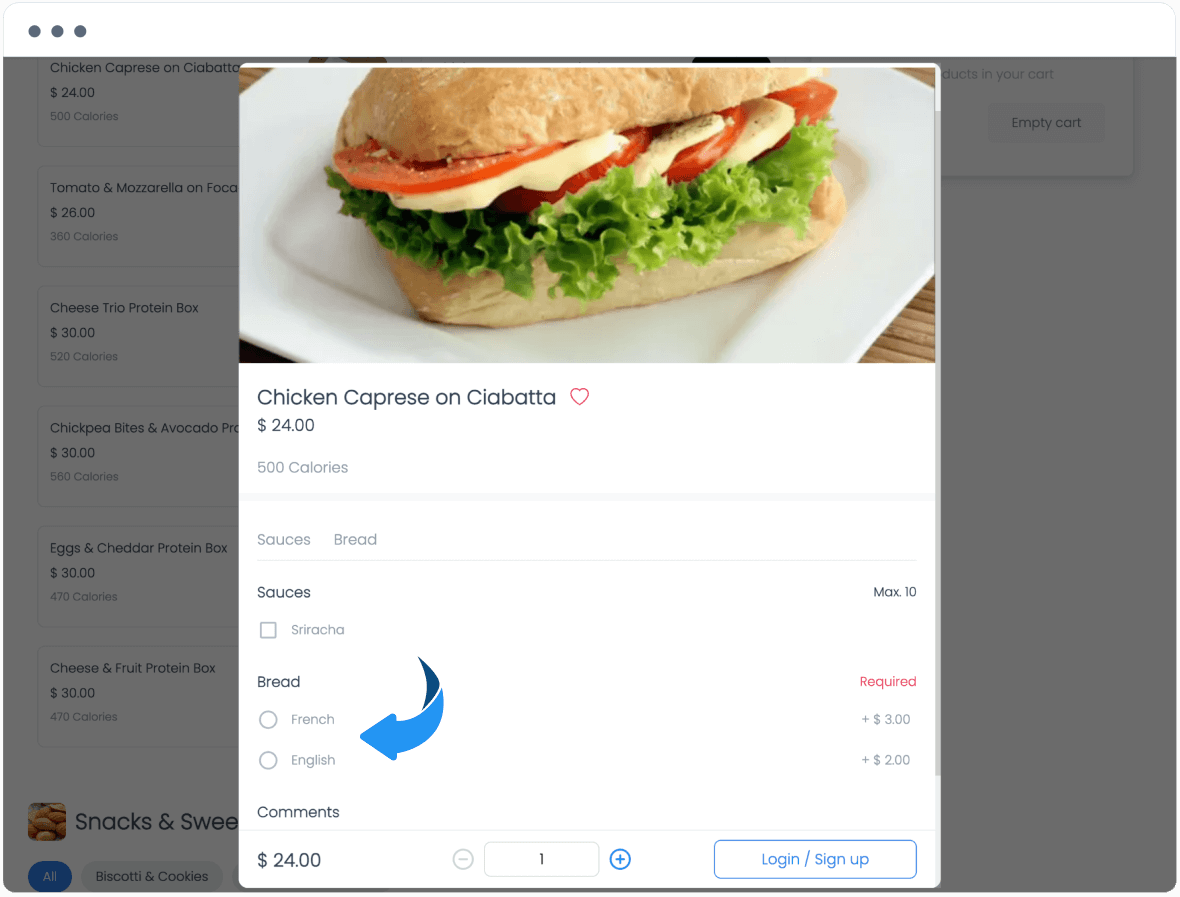 If they select the option: French, the second option we added, which is the Bread Types, will immediately appear to them.

And that's it! It's straightforward to add each of these options; add as many as you need.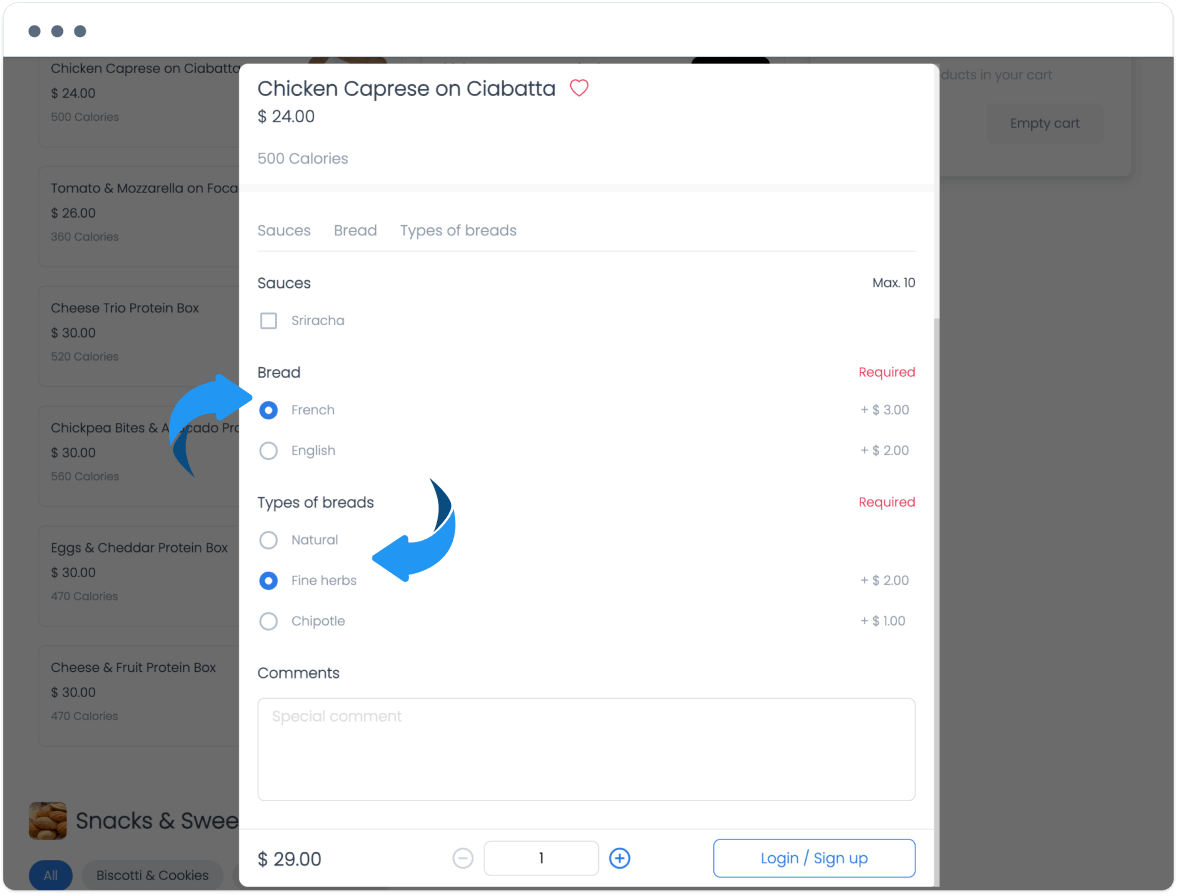 Ordering.co helps you keep your customers happy; remember that you have everything you need with us to grow your business and be the best.


As Always, Happy Ordering.
www.ordering.co