Gift cards are a popular and convenient way to give and receive gifts.
You can create them physically, of course; however, e-gift-cards are the new, most innovative, and used way these days, and can be used at various retailers and businesses. In this article, we will explore the benefits of gift cards, how they work, and how they are configured.
The wallet module needs to be enabled in your project.
Need to have also Stripe enabled in the project, so the final customer can purchase it
Whether you're a gift card enthusiast or just curious about this gifting trend, you'll find valuable information and insights in this article. So, let's dive in!
How it's configurated
Turn on the "Gift Card" feature in your Ordering Dashboard; if you require the latest version of your products, update them. This is also available for Ordering Website & Customer App to handle and configure the order on your Ordering Dashboard.
This is found inside your Ordering Dashboard > Settings > Advanced Settings > Platform Store Settings > Platform Product Enable Giftcard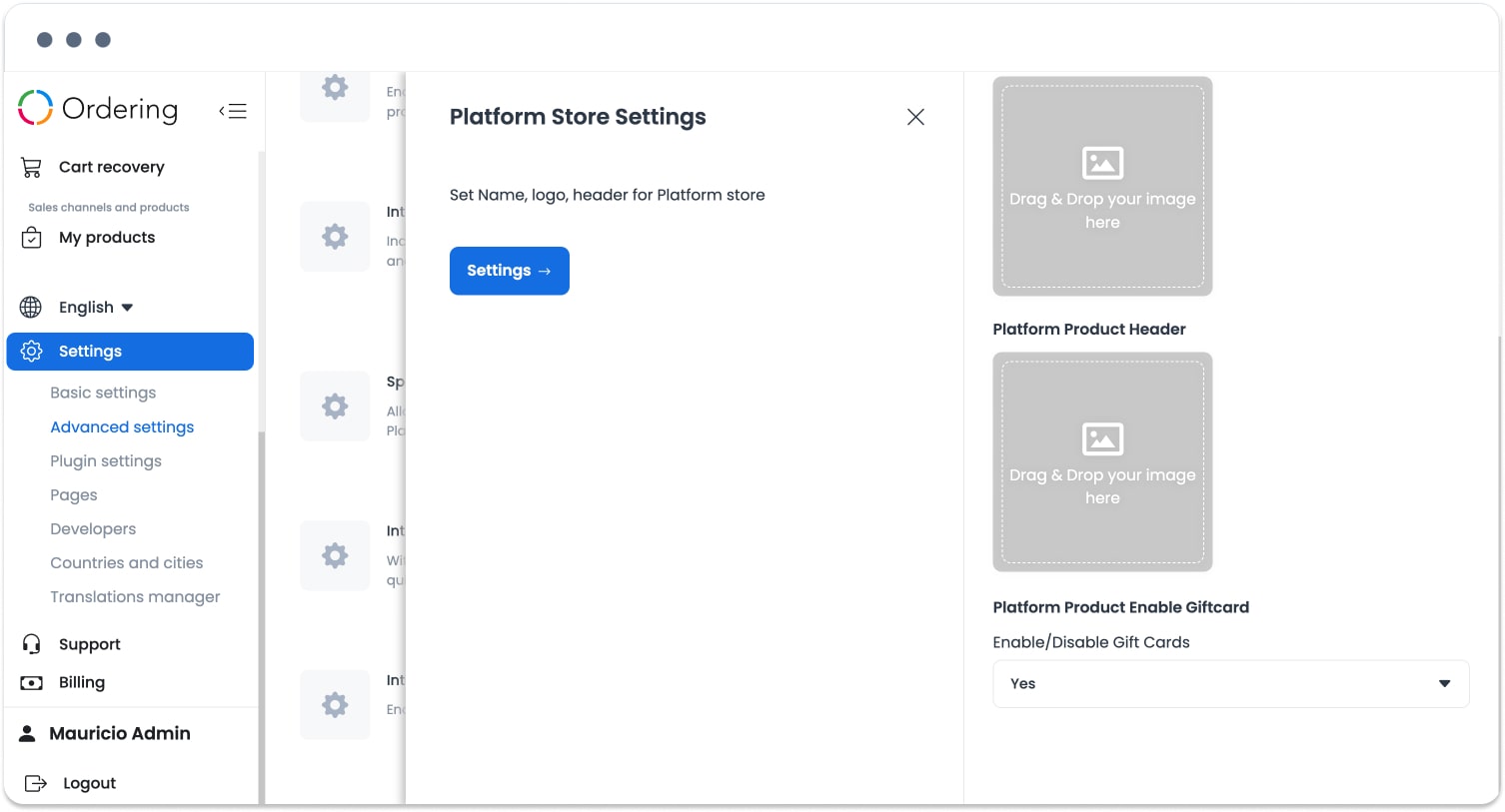 Now that we've covered that part let's configure our first Gift Cards.
Let's head to Loyalty > Gift Card.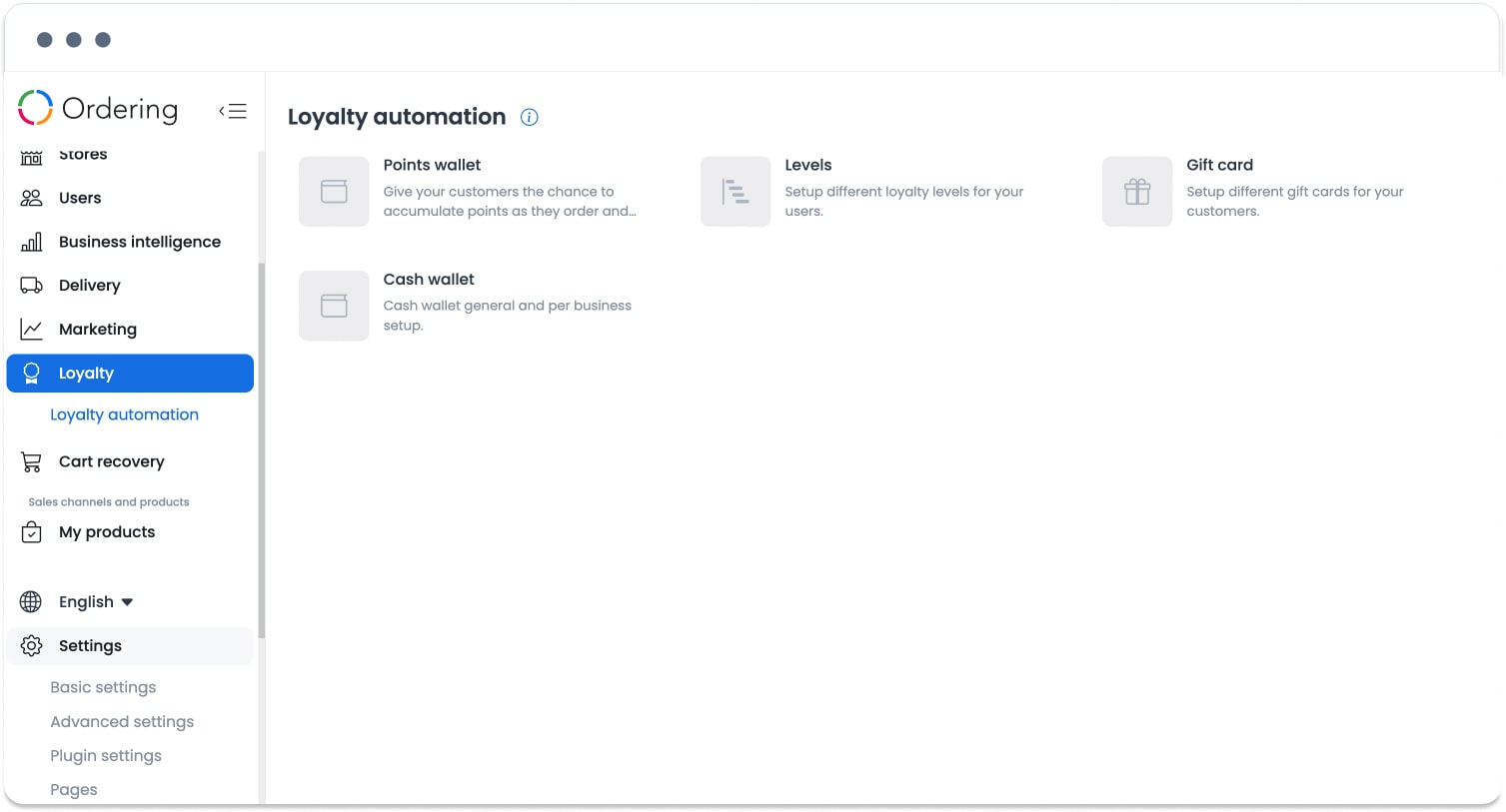 Inside this module, you'll find the option to add as many Gift Cards as you need; these gift cards only add Cash to the redeemer in their wallet, so you set the price, and whoever redeems it gets the full amount just Amazon cards Netflix or Spotify.
Add as many as you need, and create a cool brand image.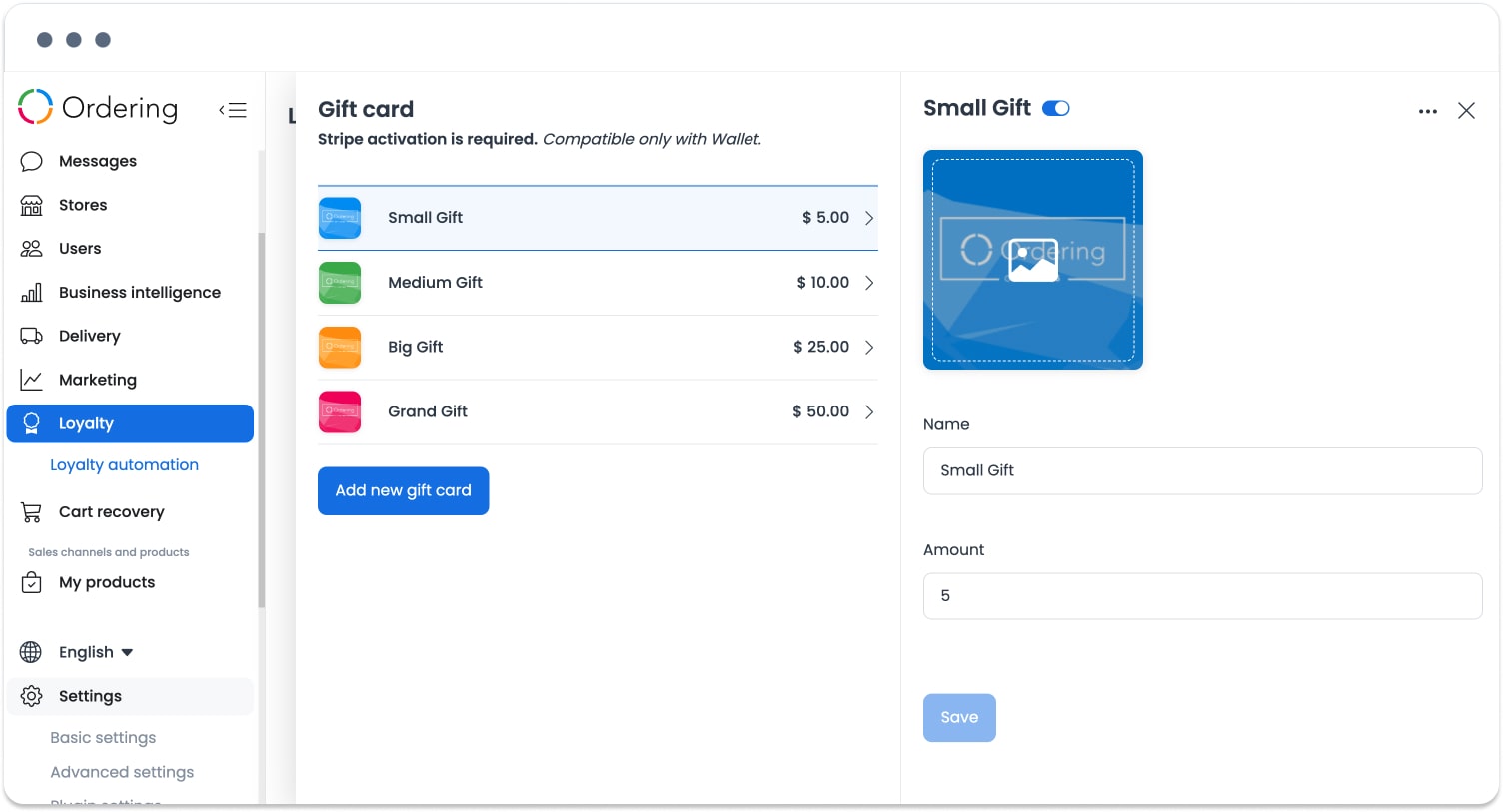 How it's purchased from the Ordering Website or Customer App
Gift cards should be easy for customers to get, share, and use. To make this happen, businesses should focus on designing a simple and user-friendly process for purchasing and sharing gift cards.
Doing so can provide a hassle-free experience that will delight their customers and increase their loyalty.
Let's jump right into it.
To view all the gift cards as a customer inside the Ordering Website, open your Wallets and click Purchase gift card.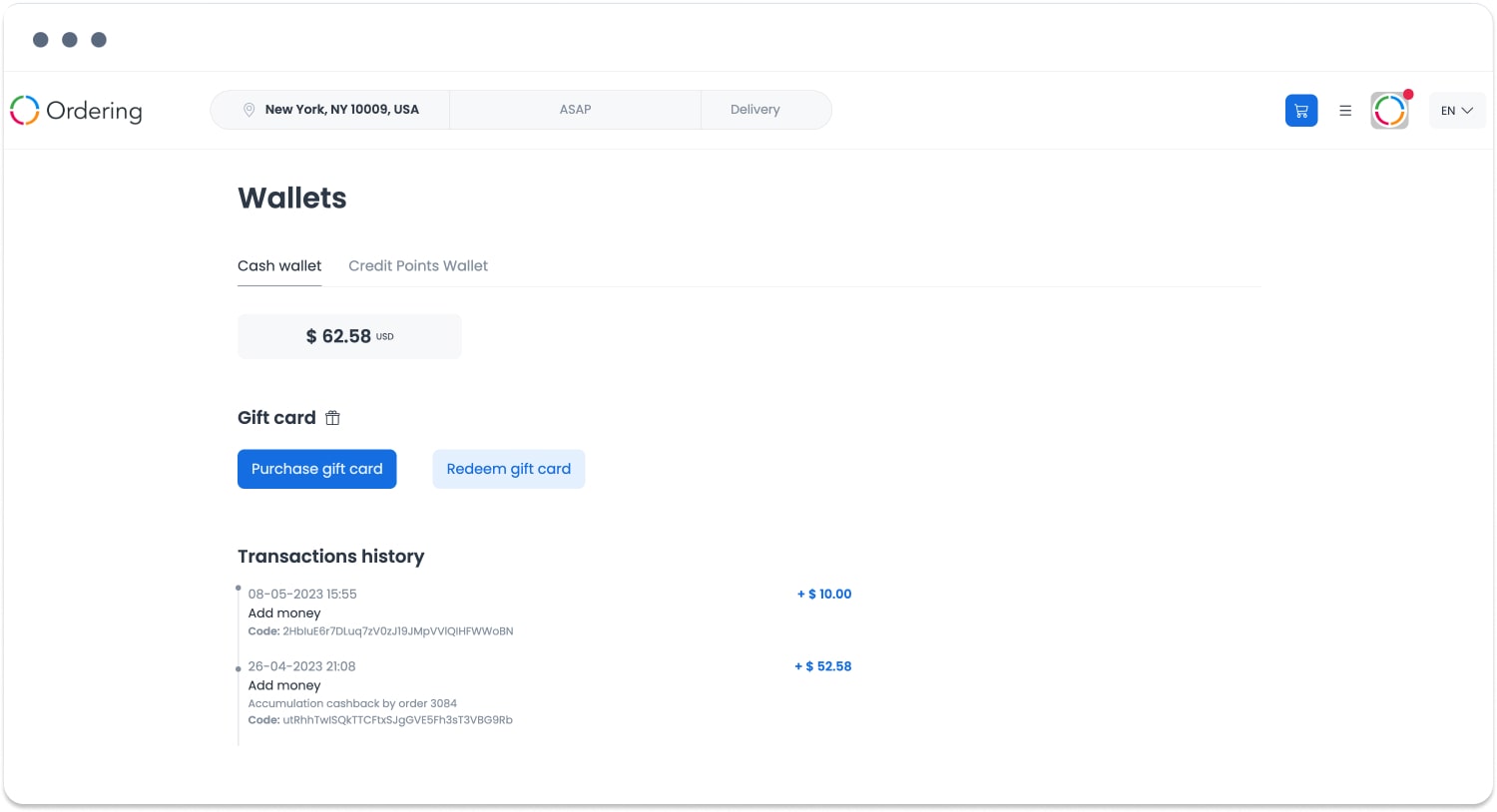 Here, you'll see the gift cards available listed; these are the ones you configured from the Ordering Dashboard.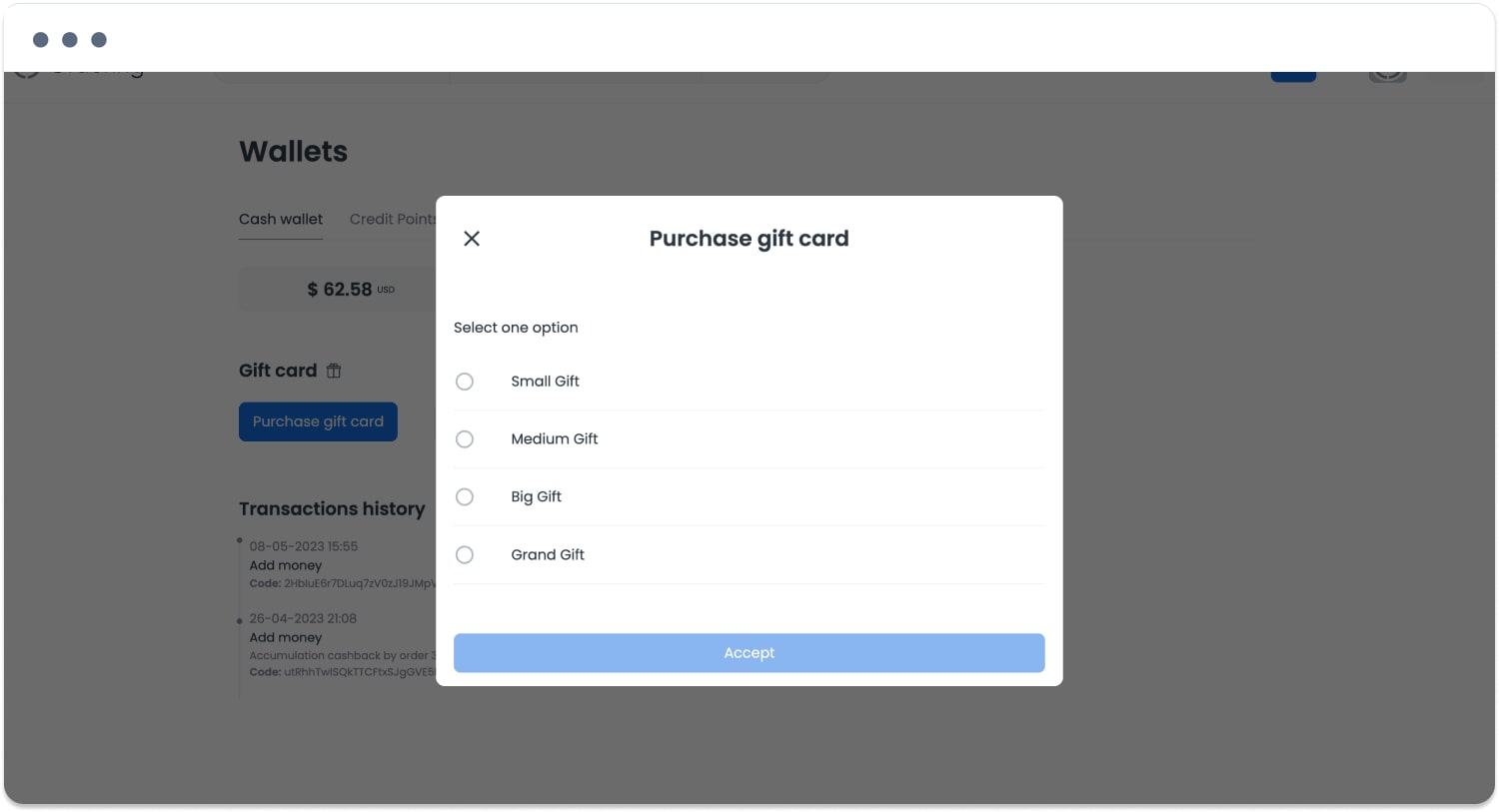 Once you purchase one of these, you'll see the Gift Card details where you'll submit to whom this gift card goes, from who it is, add a title and a description and send it! they'll get it in their email; all they have to do now is redeem it.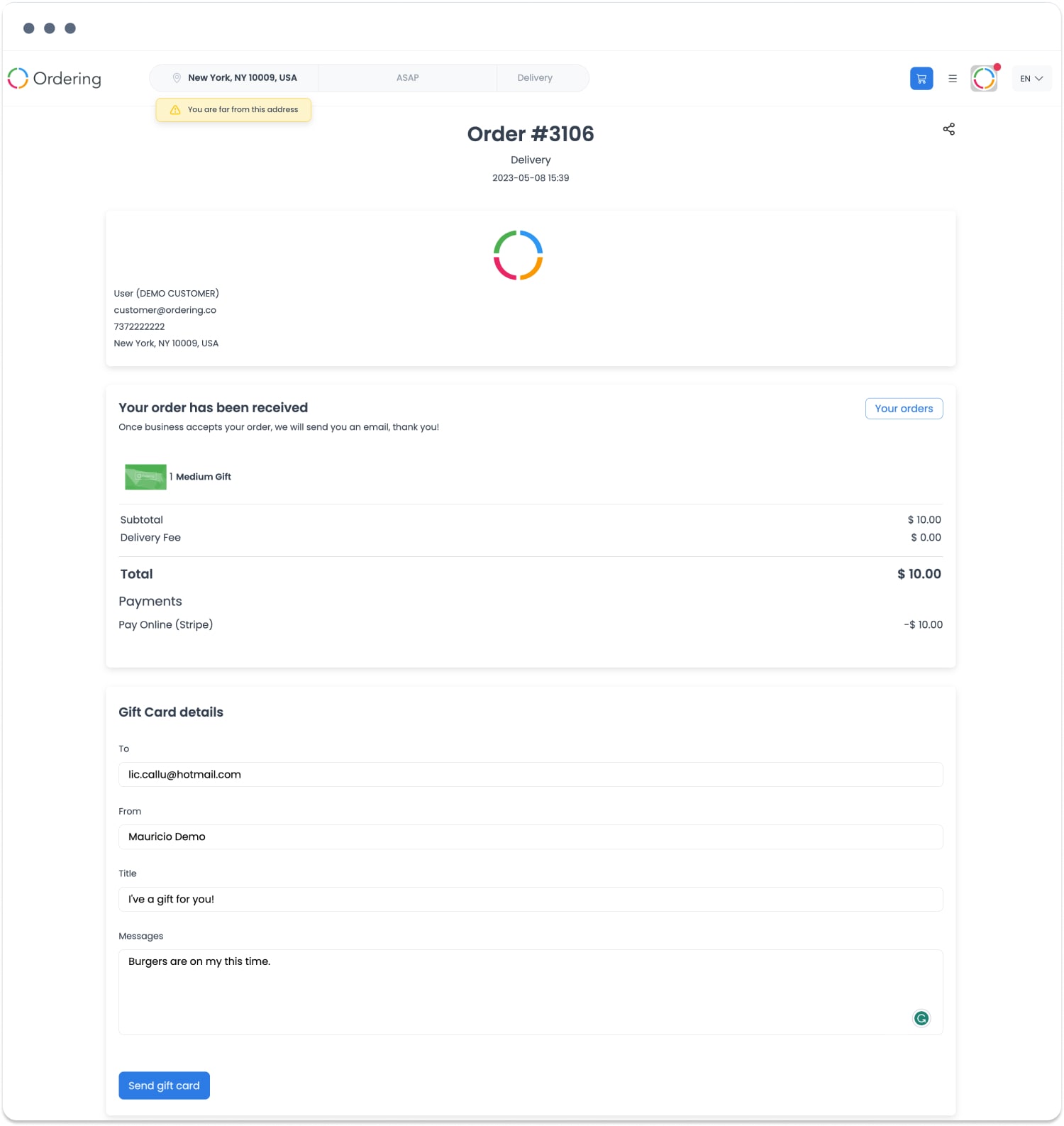 Redeeming Gift-cards
If you received a gift card from someone, you'll get them in an email with a code and a password.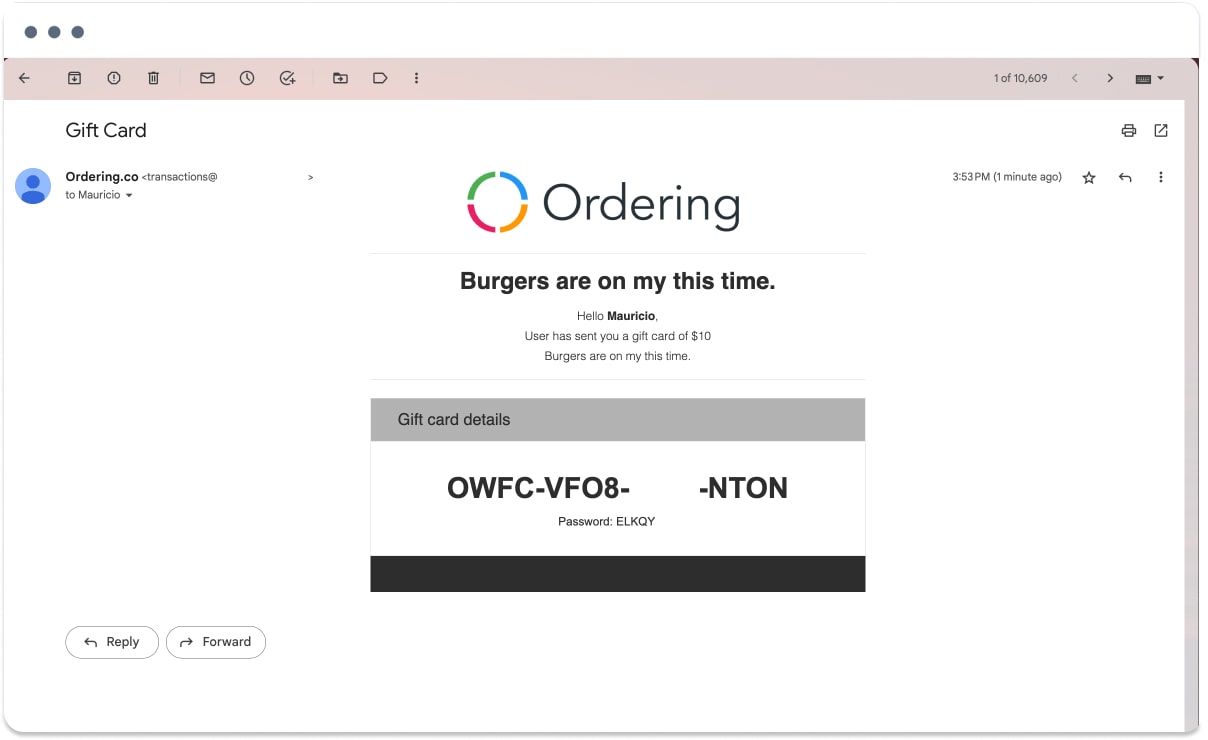 To redeem it, click "Redeem gift card"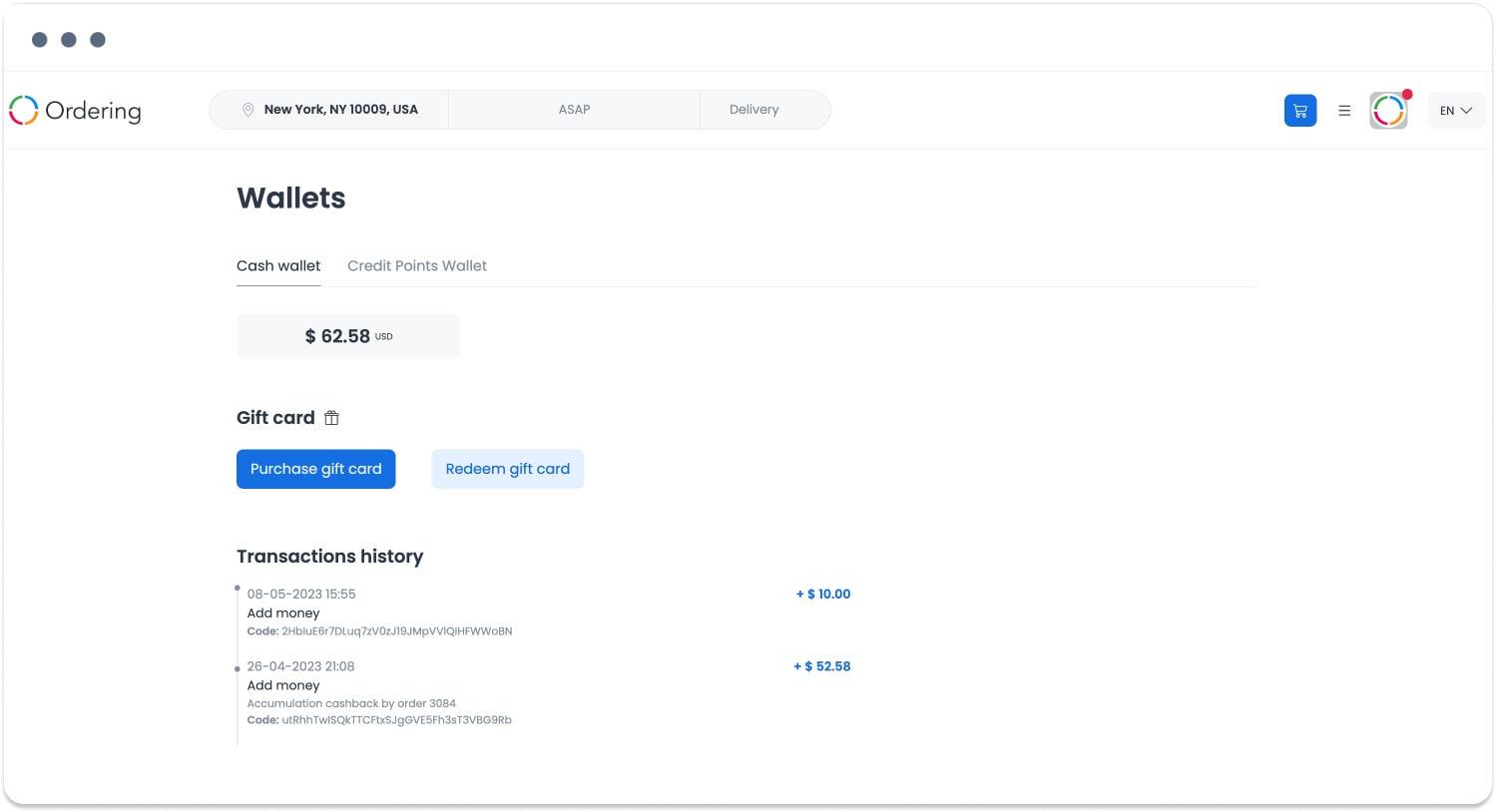 A pop-up will show asking for certain details that you have in your email.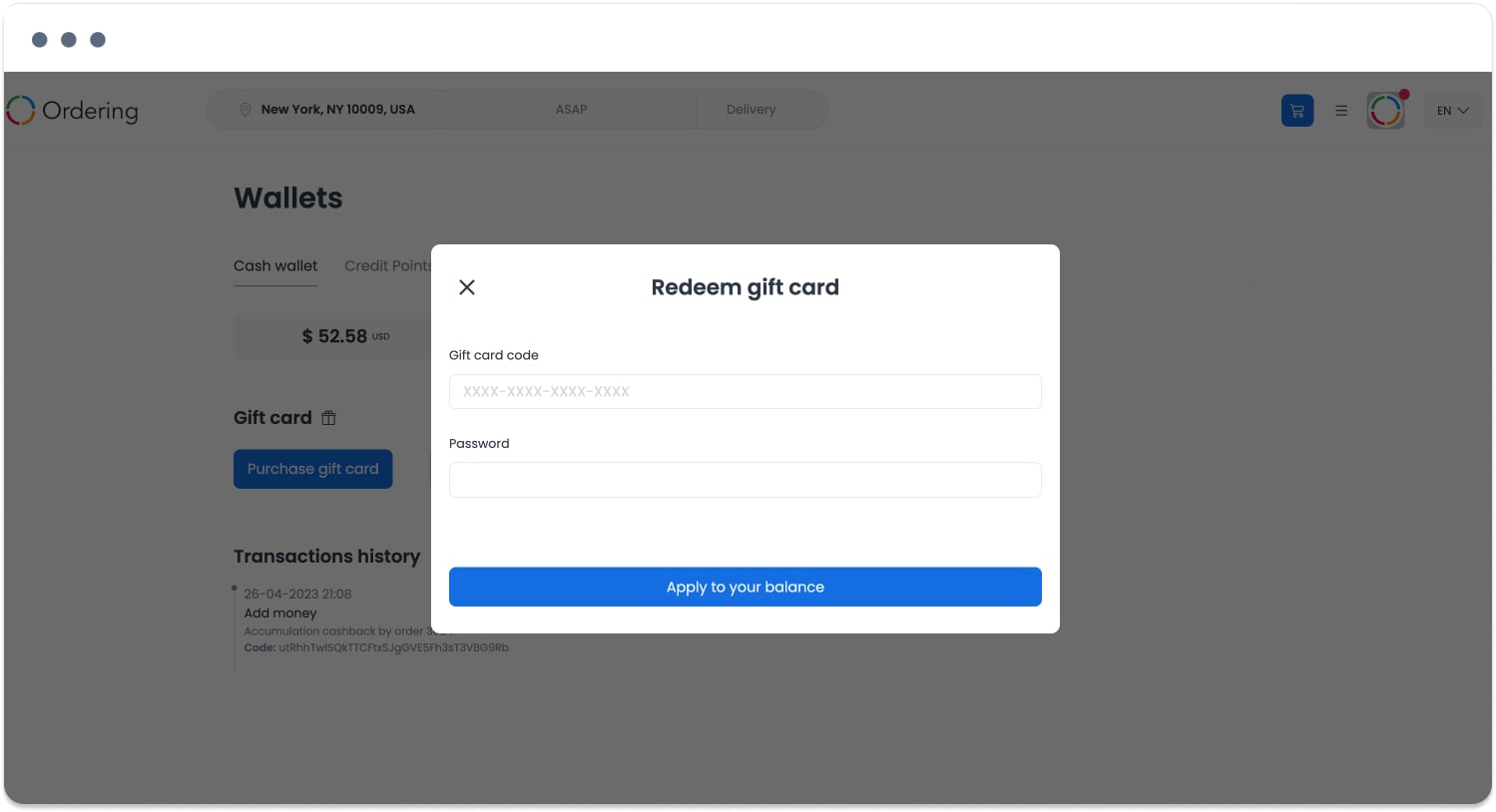 You'll immediately know if the gift card was successfully redeemed, and you can spend the money on the next purchase.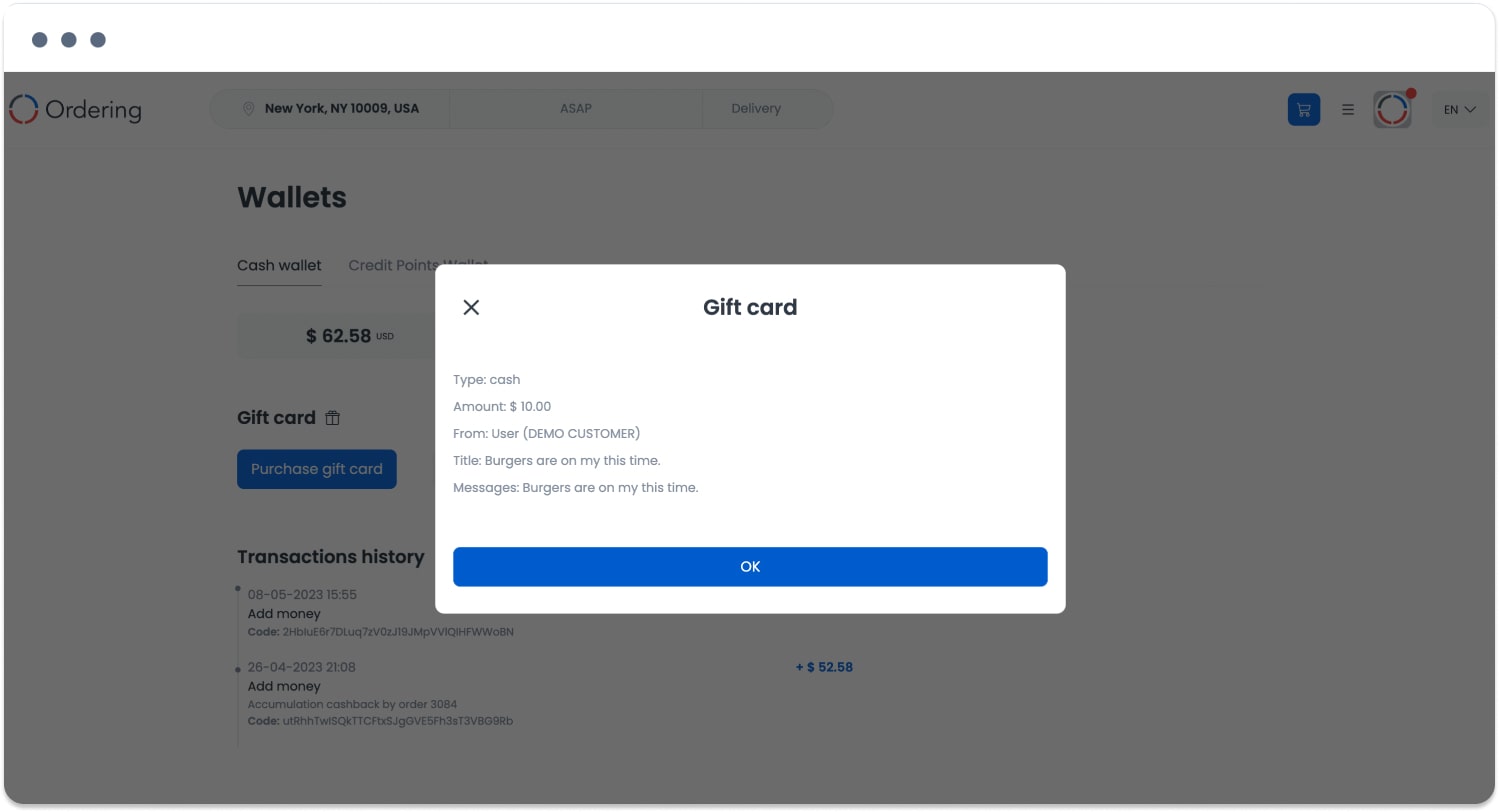 It'll show as "Cash Wallet".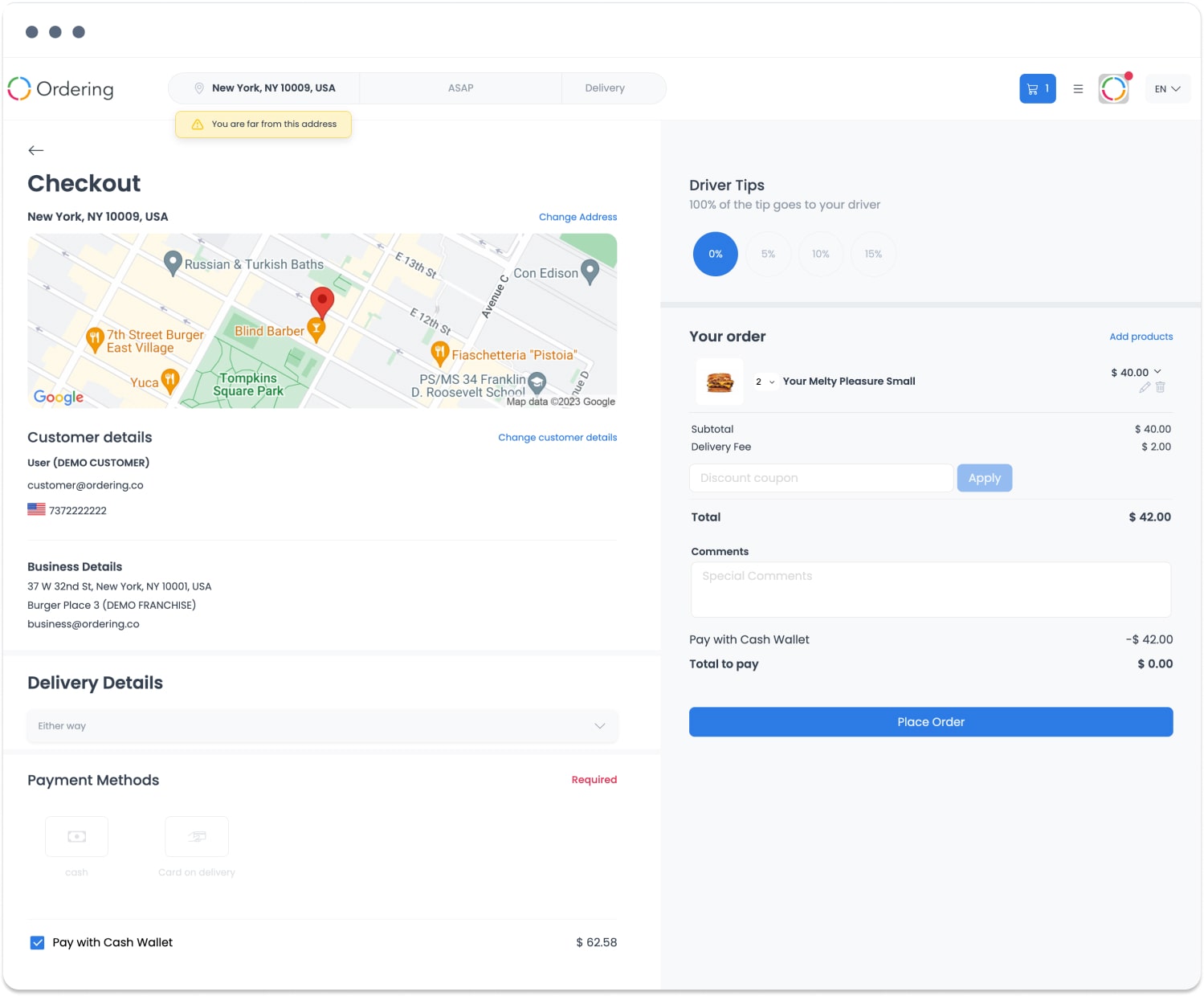 That's it! Make sure to use it wisely, and launch many marketing strategies to create the best reliable campaign for your brand and increase customer loyalty.
Here's a youtube video if you are more like a video person


As Always, Happy Ordering.
www.ordering.co