How to build and embed your Ordering Widget
In today's digital age, many restaurants and food businesses are turning to online ordering as a way to boost sales and improve customer experience.
By offering online ordering on your website, customers can easily place an order from the comfort of their homes or while on the go. In this article, we'll discuss how you can integrate online ordering on your website using two different methods: popup button with modal style and chat style integration.
Currently you have 3 types of widgets, let's go one by one and learn how to use it at your advantage.
To find them, they are isinde your Ordering Dashboard.
These 3 types are available inside your Ordering Dashboard, inside My Products > Ordering Widgets.
The instructions are inside your platform and it's specific built for your platform.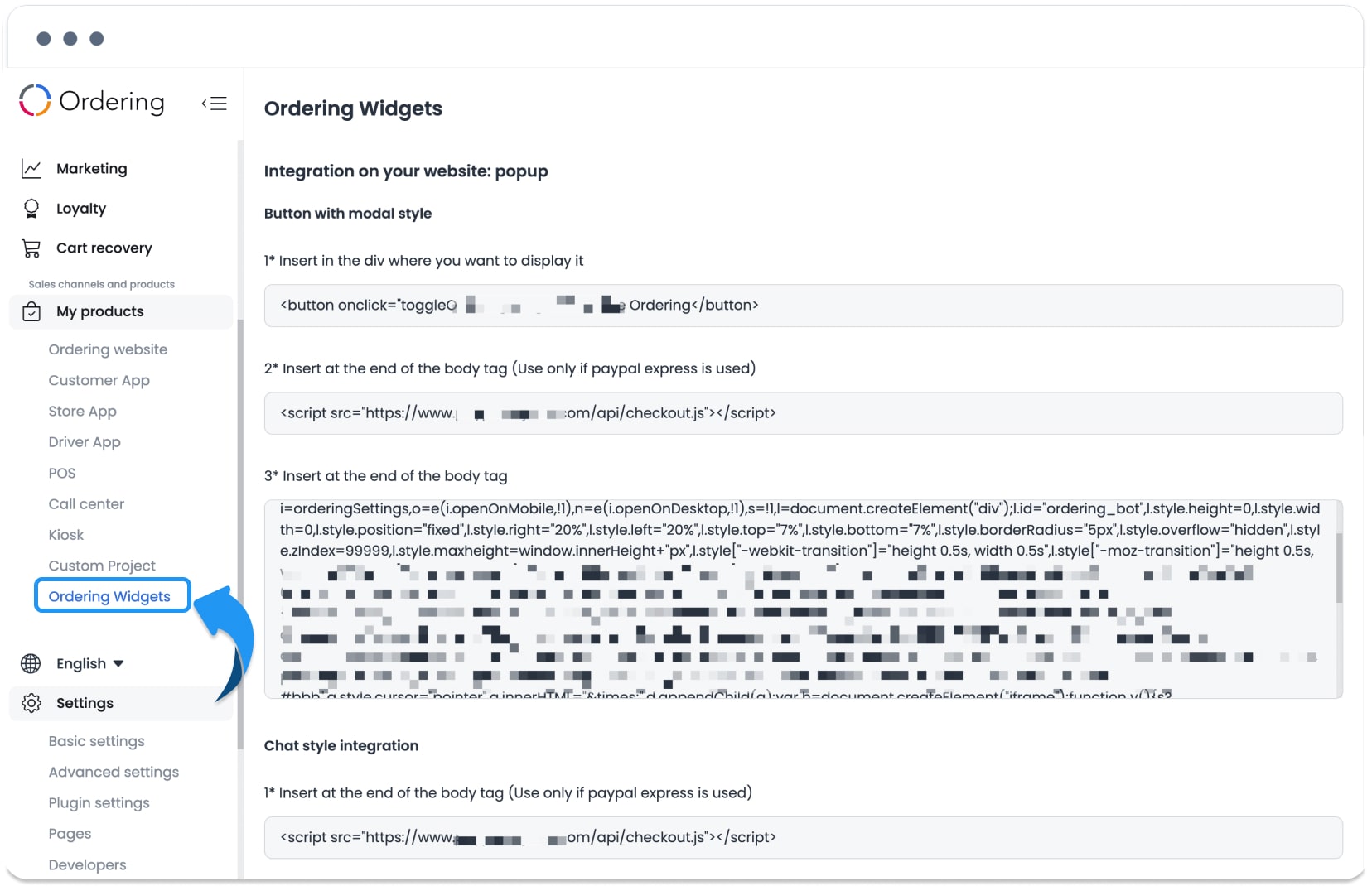 These is how each of them look like:
Button with modal style

This will display your ordering website as pop-up once a button is clicked.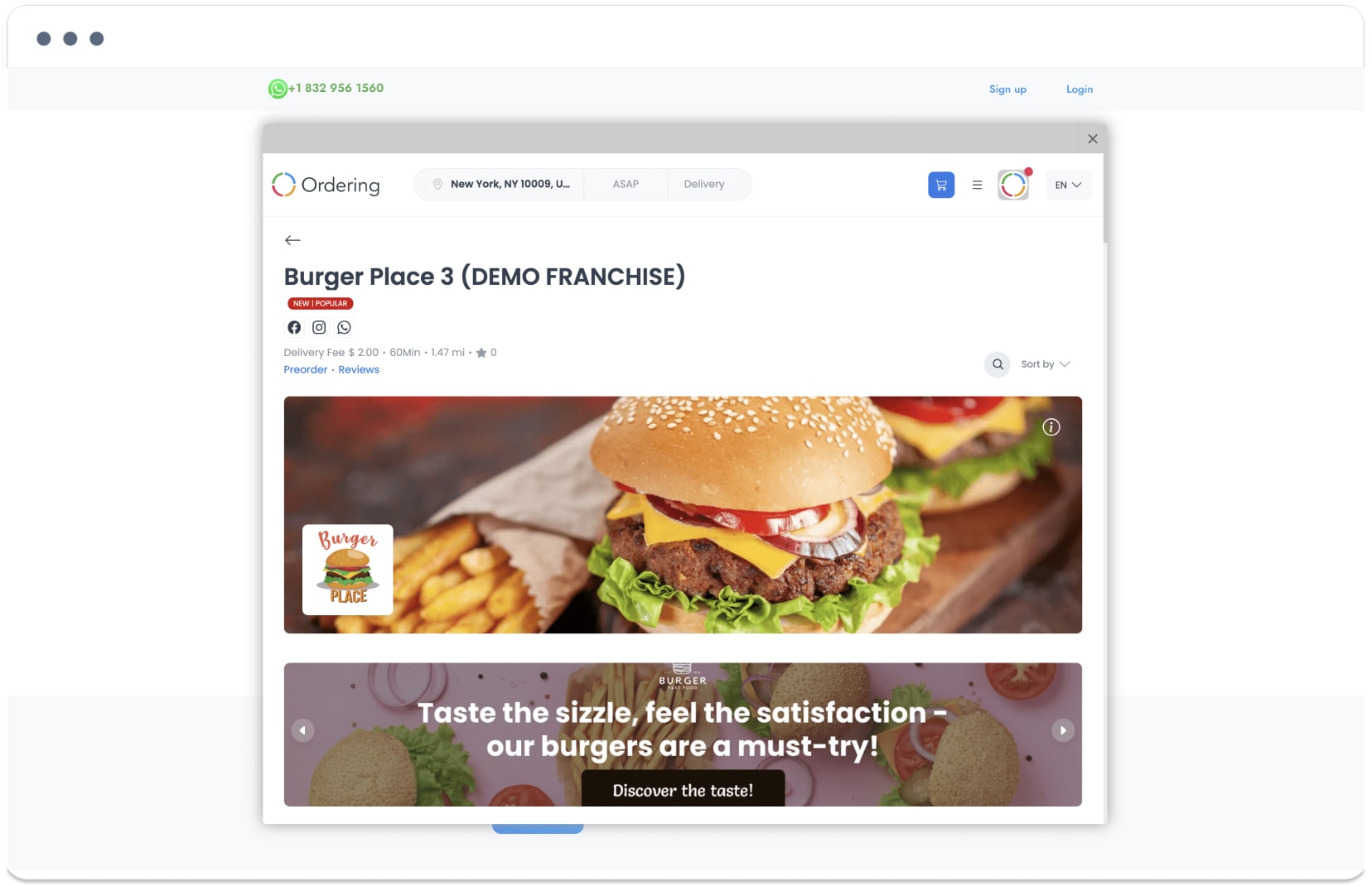 Chat style integration
This shows your website when a bubble chat is clicked, and your ordering website it's displayed in a chat-sized square above the bubble chat.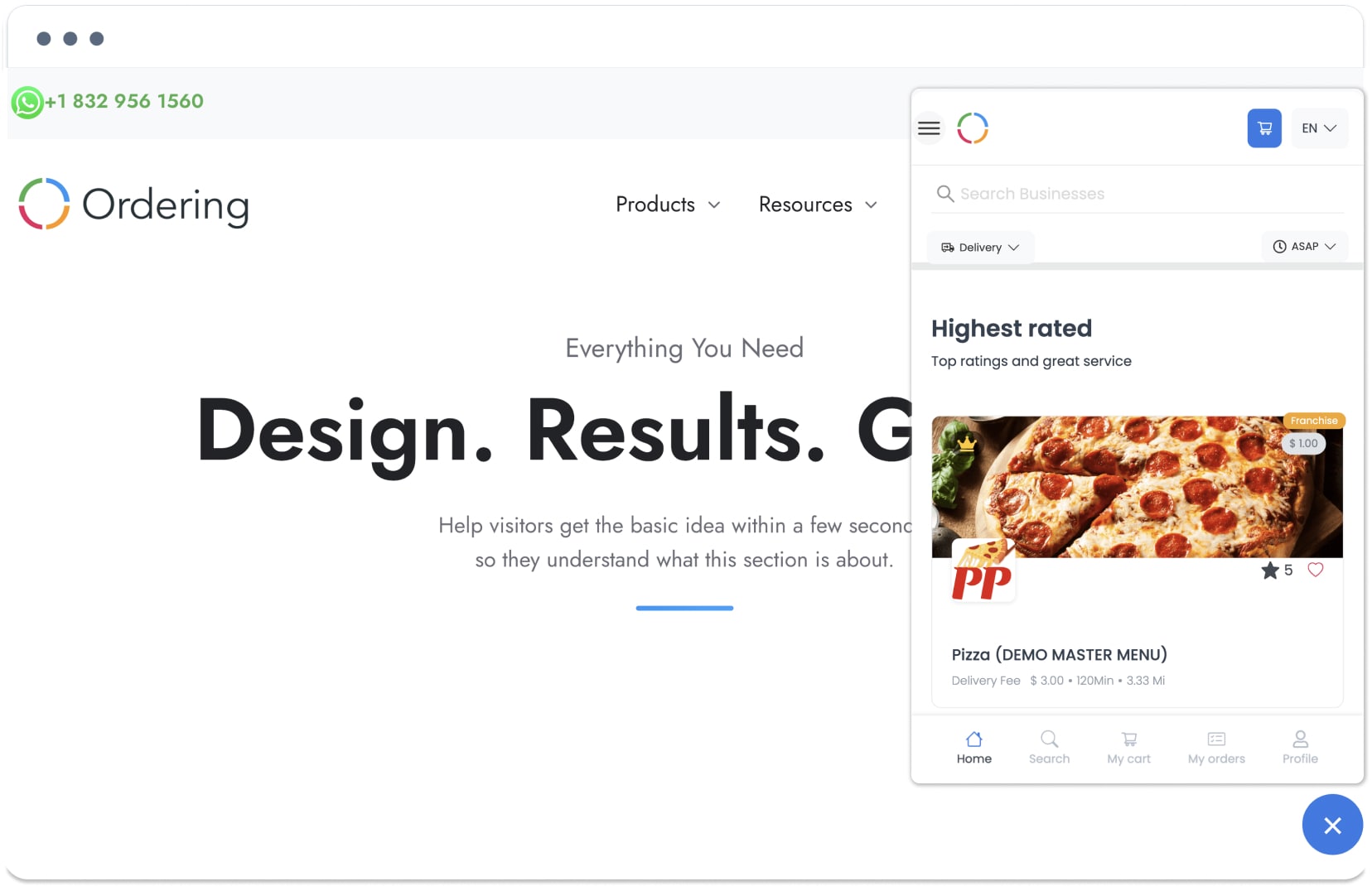 Integration on your website: inline
This type of widget will display your Ordering Website for customers to order inside an specific landing page.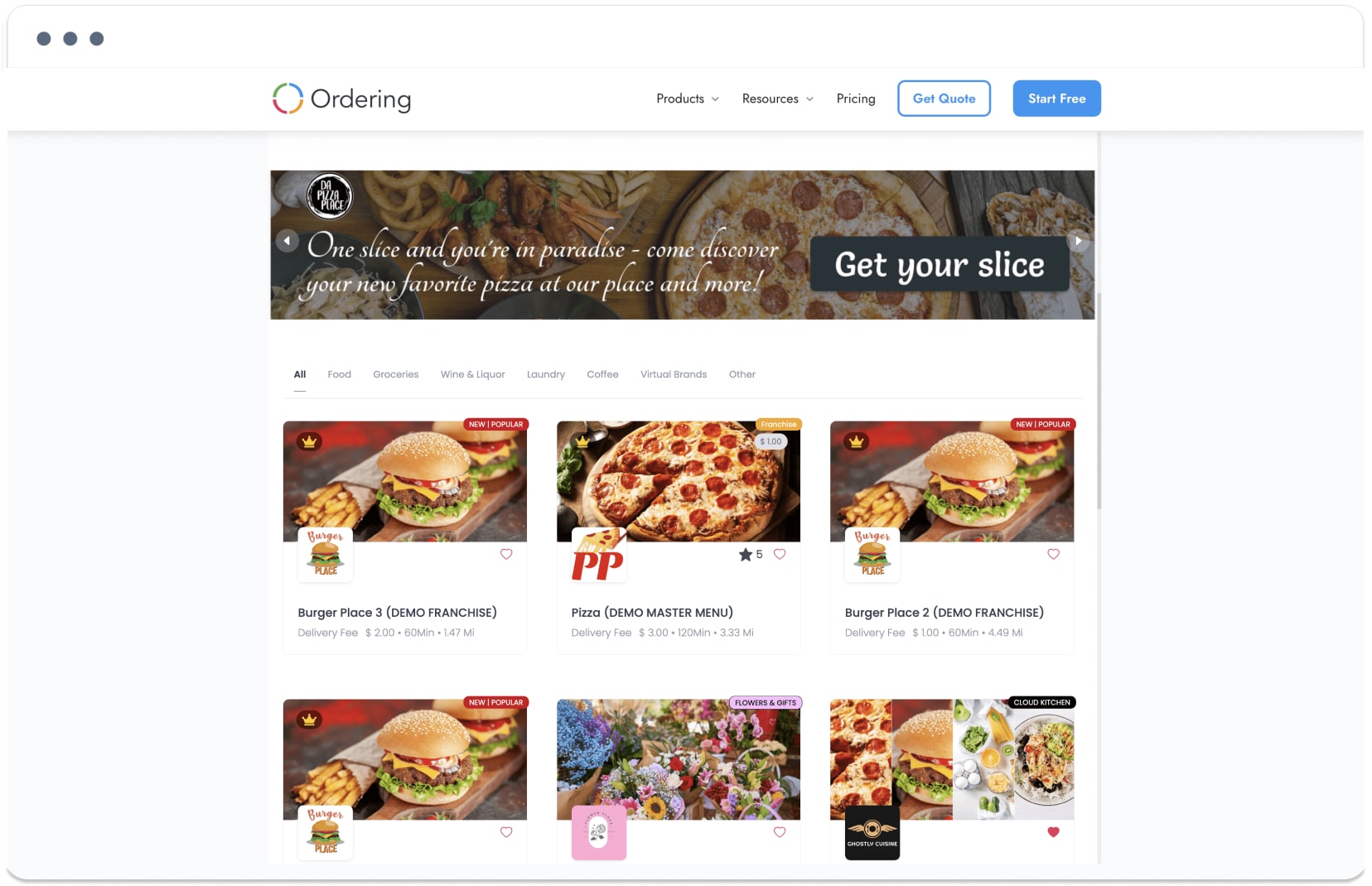 As Always, Happy Ordering.
www.ordering.co