Empower your franchise with our cutting-edge conversion feature, designed to elevate your product offerings to new heights of success.
Seamlessly integrate our ready-to-use banners with your updated product line, and watch as your sales soar to new levels.
Our professional and franchise-focused approach ensures that your business stays ahead of the curve while our innovative technology takes care of the rest.
Take advantage of this incredible opportunity to transform your franchise and revolutionize your sales strategy - get started today!
________________________________________________
Now, let's see the "how" to make it work:
Start by knowing each banner you can add to your solution; you have Ordering Website & Customer App.
Each banner has the recommended size specification in a tooltip next to the name.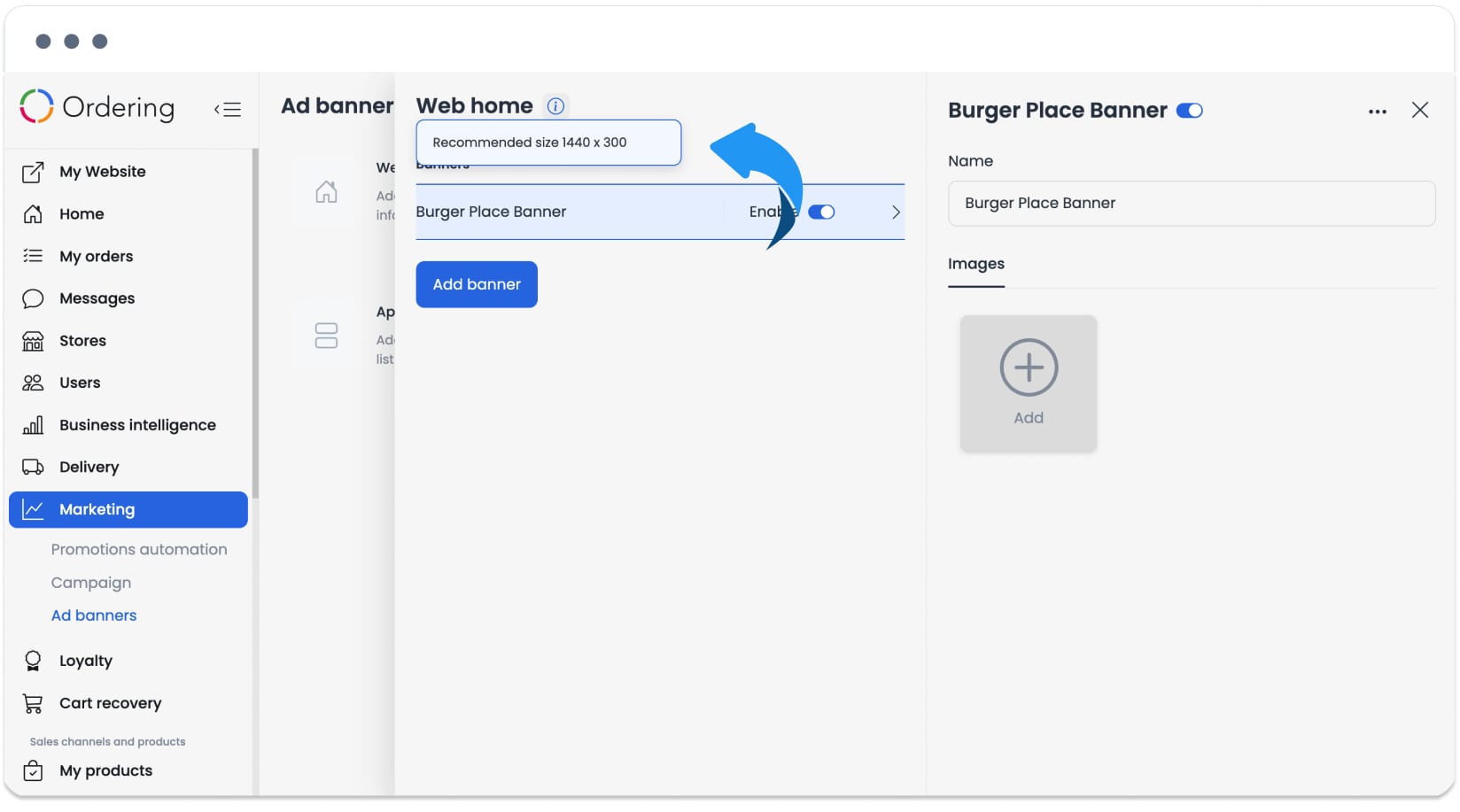 And you have 5 different options for banners.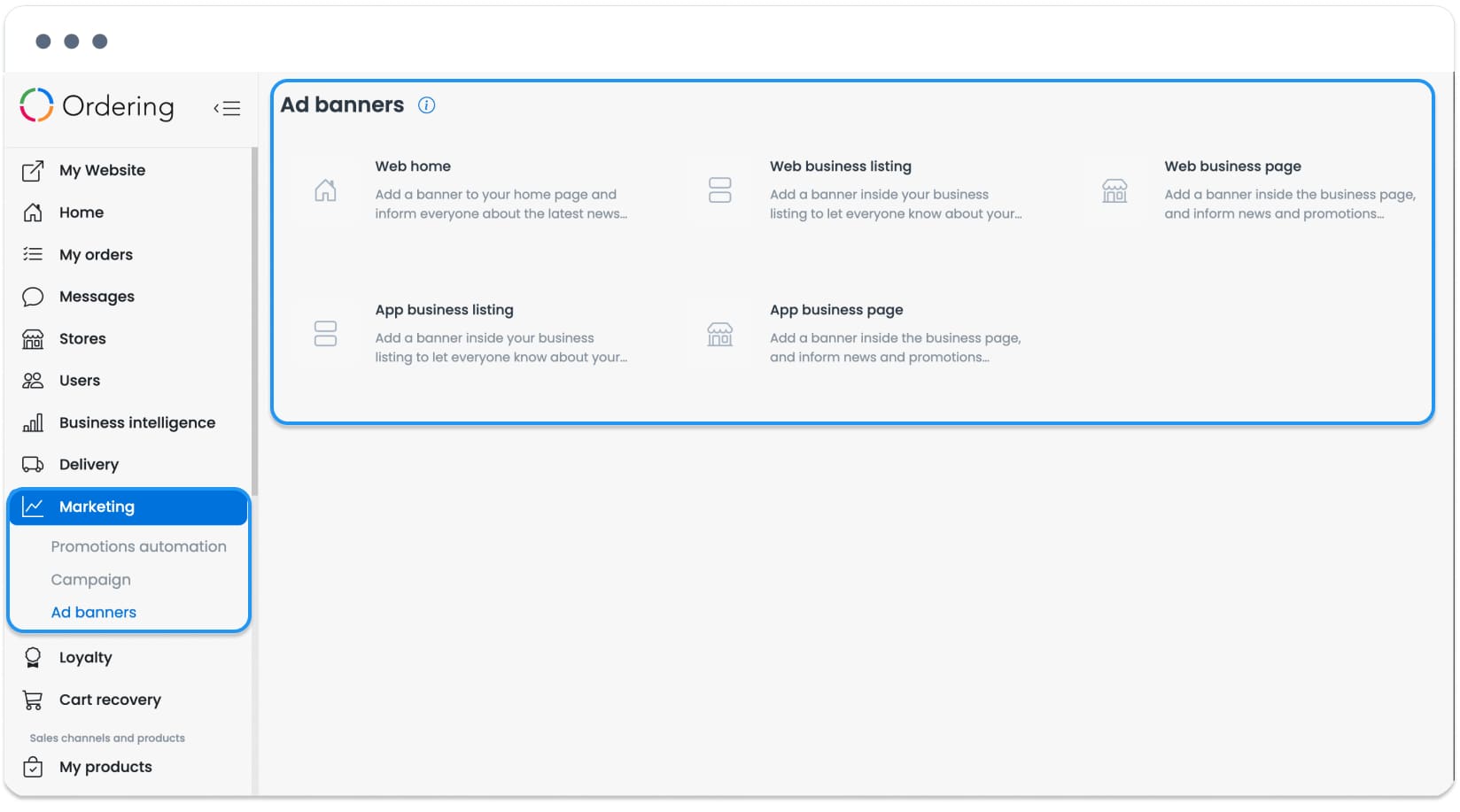 You'll have to select a banner to activate one of these (which works the same for all).
Click "Add banner".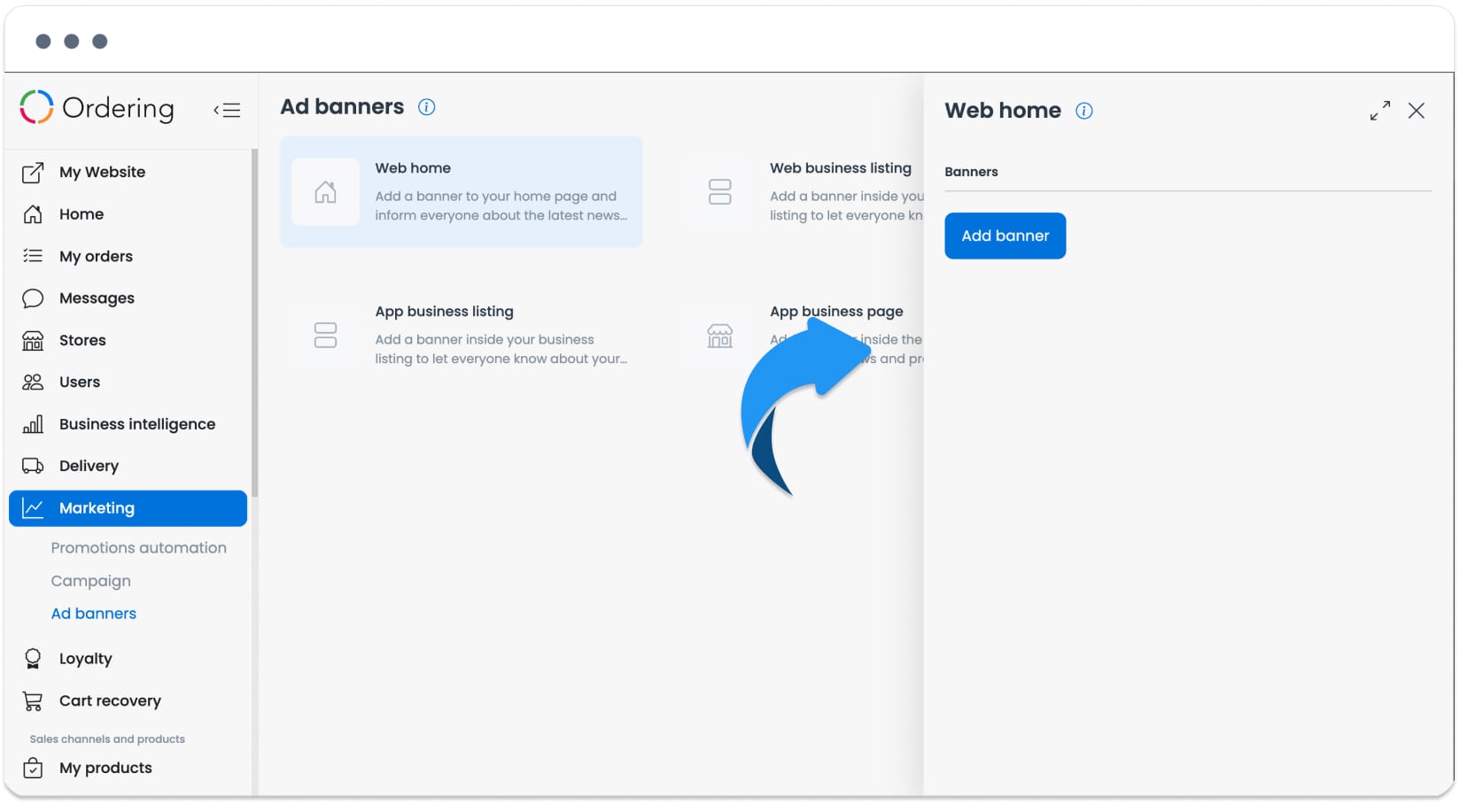 Name your "Banner".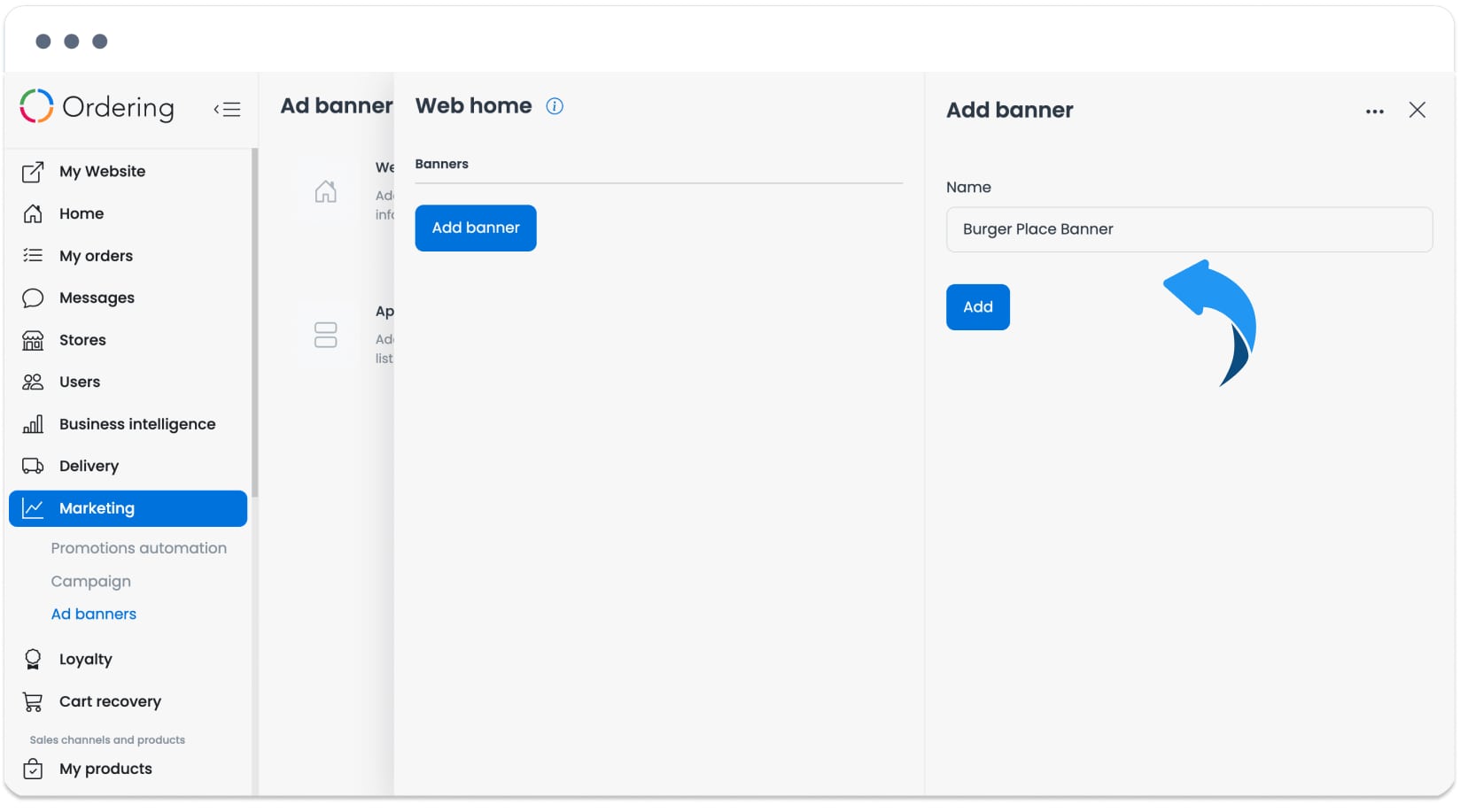 Click and add your banner Image.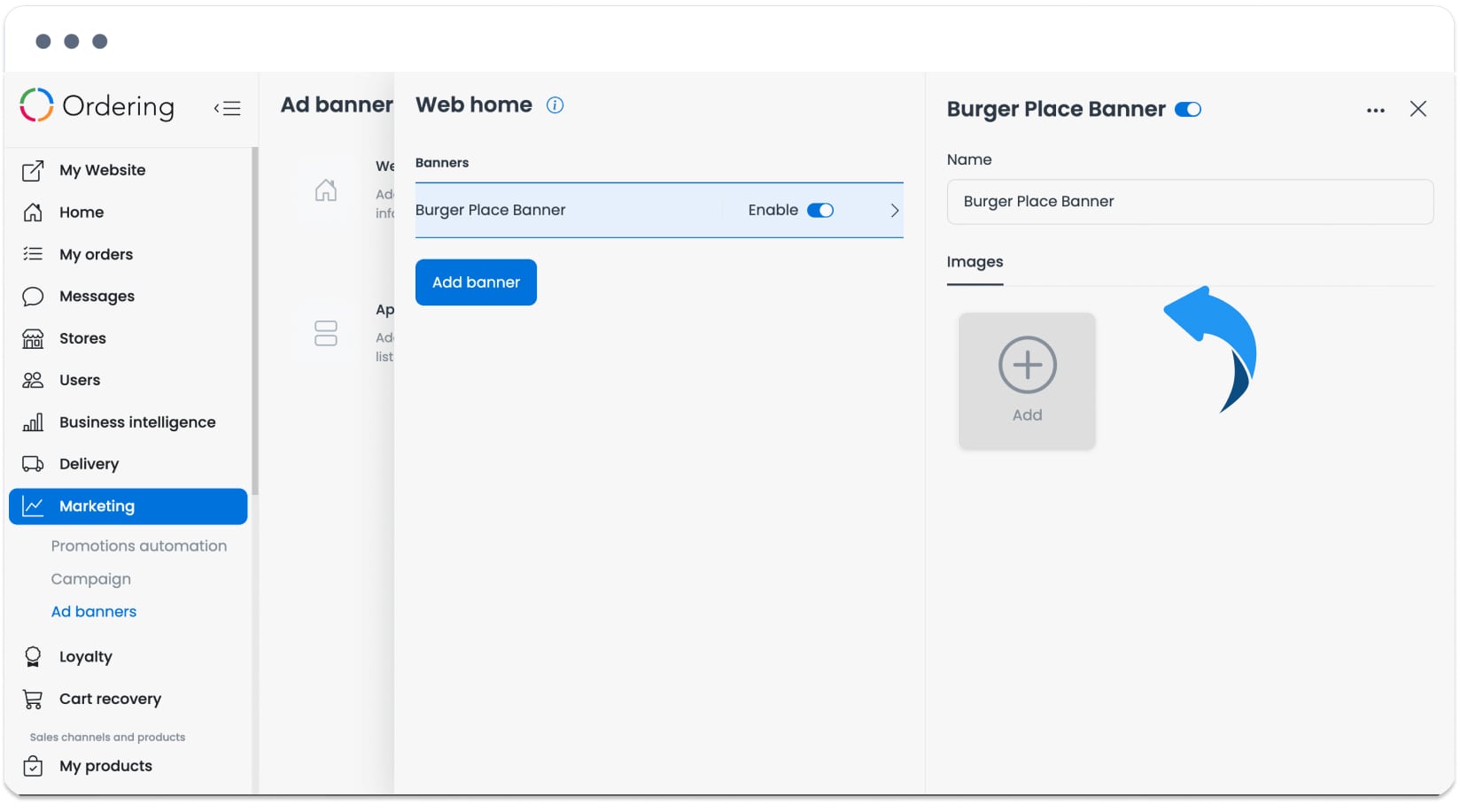 Select if the banner will redirect to a "Product" or "Business," and create the most well-designed banner to ensure it gets the attention of the lead, and after that, just let the banner technology do the work.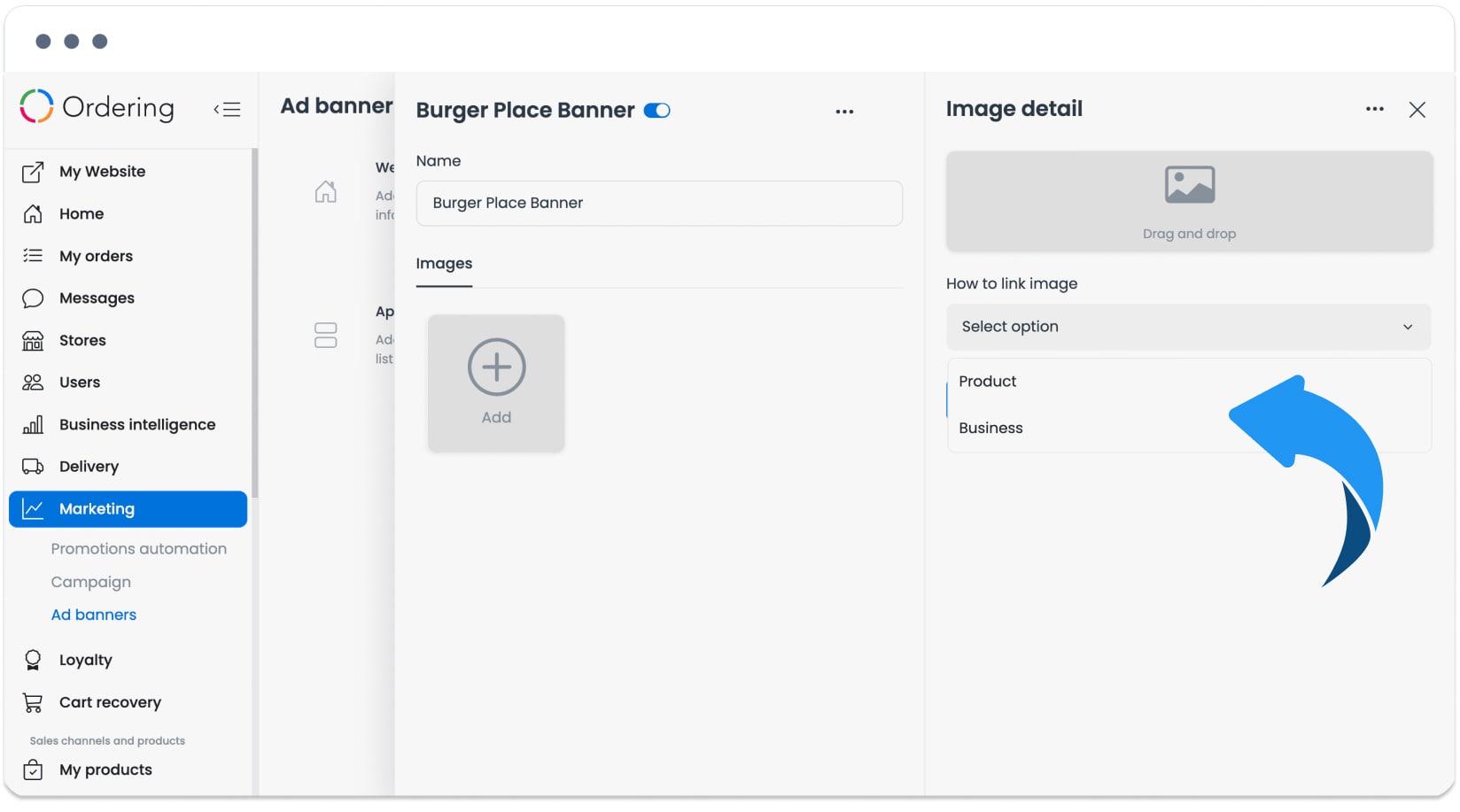 Select from your whole catalog the product or business, and that's it.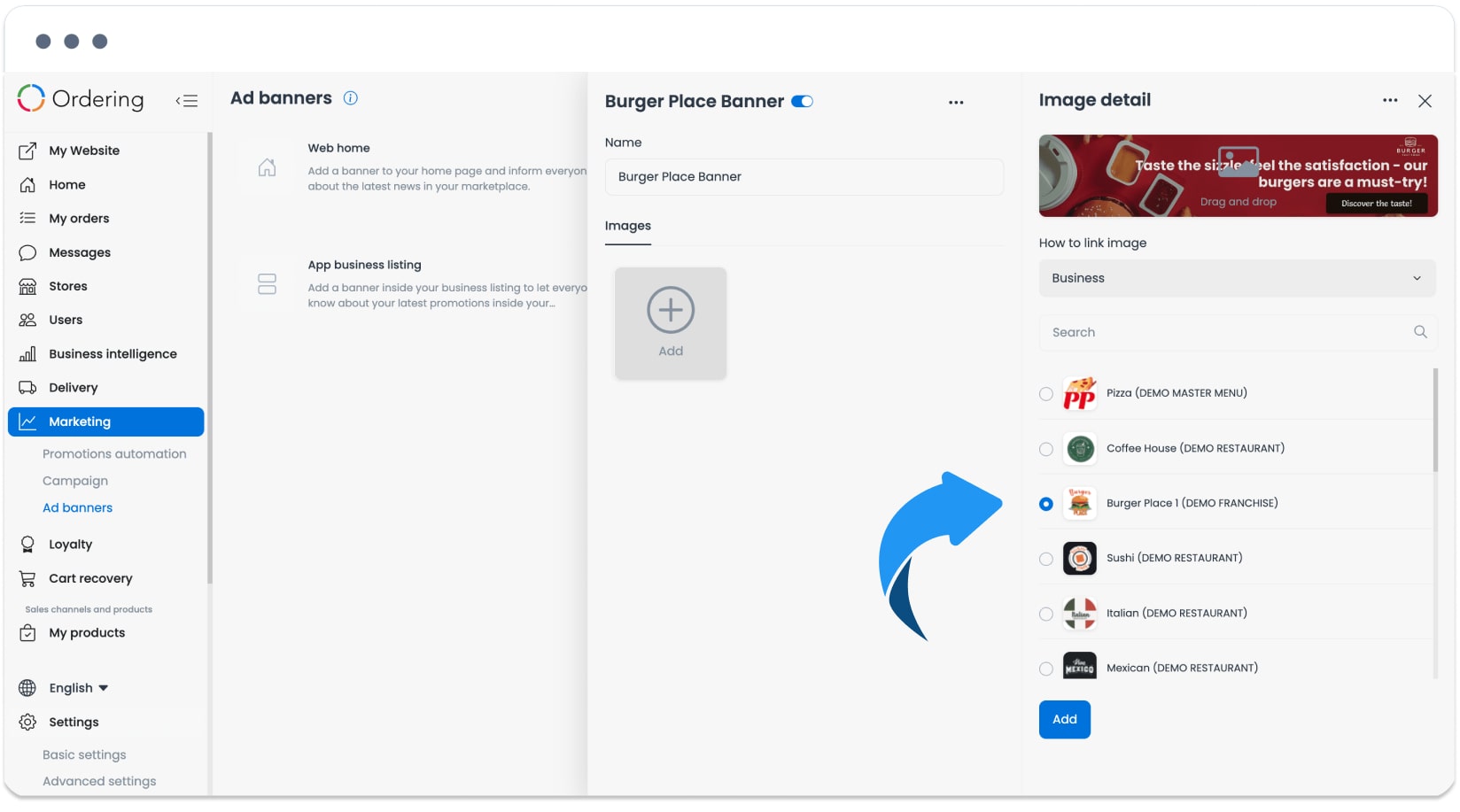 This is how the front end looks on your website, and for the Apps, it'll work the same.
Each banner will tell you the position in your ordering solutions flow.
This is the homepage.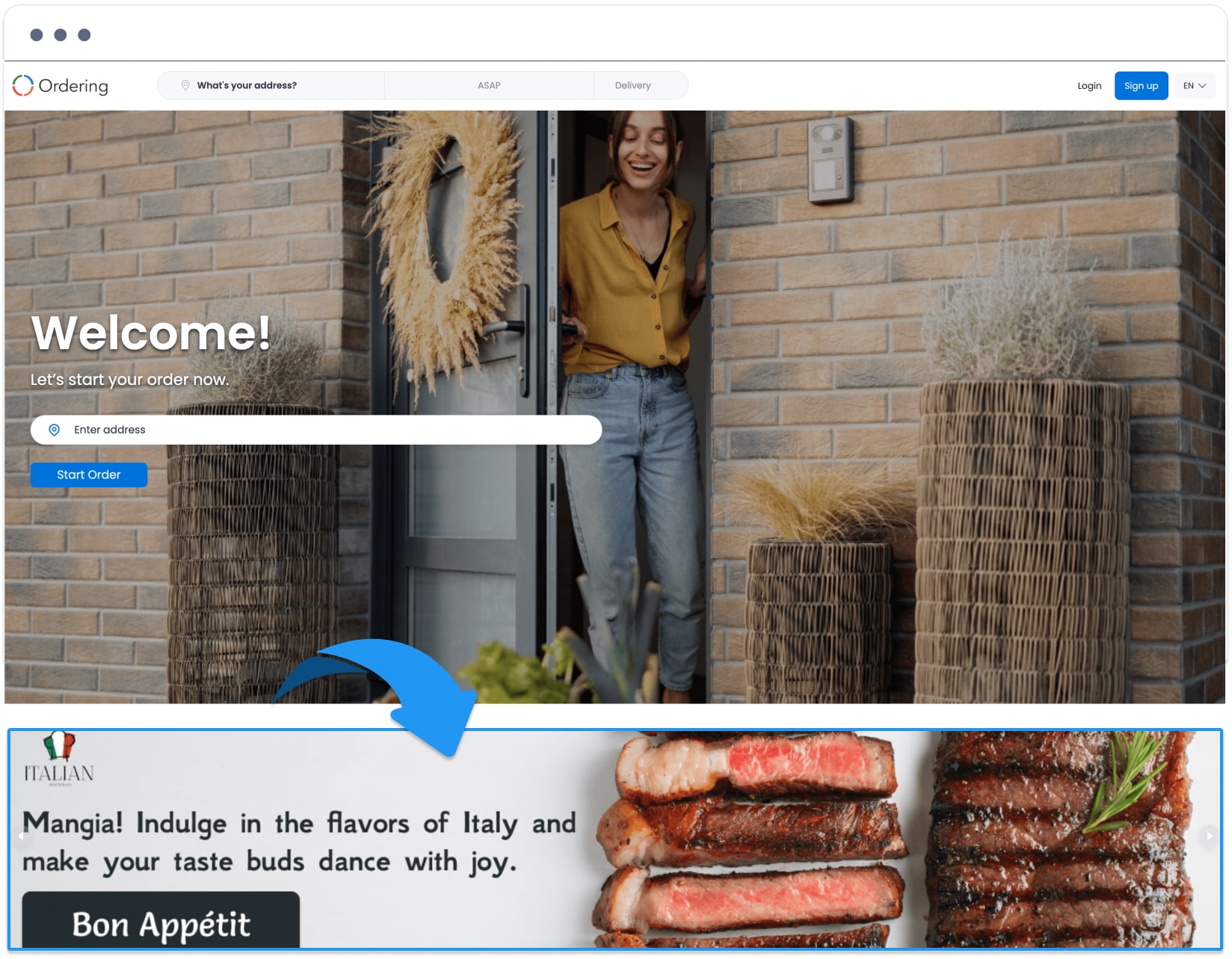 This is the Business Listing.
This is the Business Menu.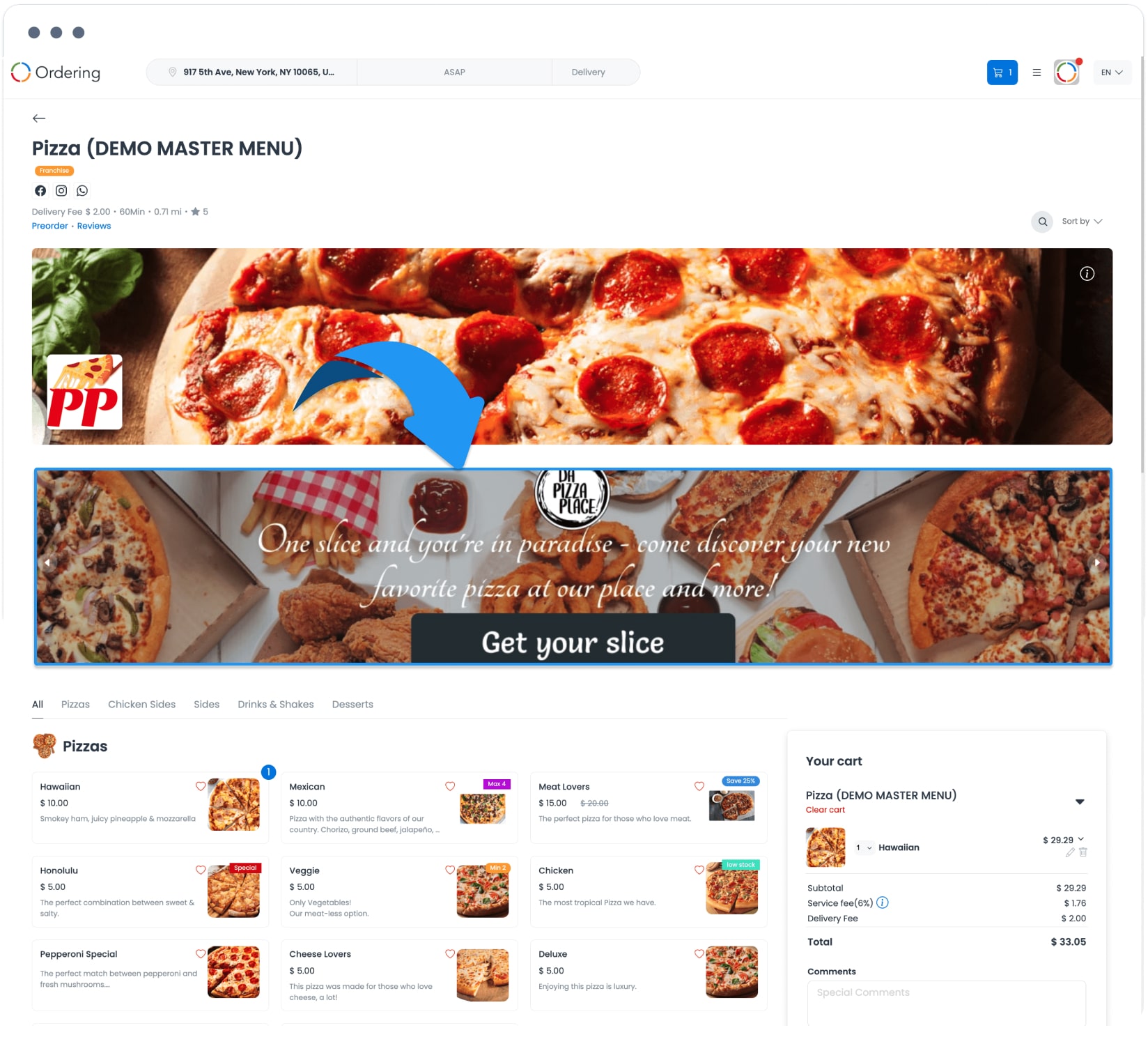 As Always, Happy Ordering.
www.ordering.co