What is Pickerexpress?
Pickerexpress allows you to ship your business with all the delivery fleets in your city.
What is this?
This integration with Ordering will allow your ordering platform to send orders to the Pickerexpress platform. This will assign the best option in the delivery fleets of your city, and they will be in charge of delivering the order in the best way and on time. Also, any status changes are sent back to your board; this way, everyone is on the same signal.
Pickerexpress installation and configuration
Install the Pickerexpress integration in the Orders platform.
In the Orders panel, go to Settings > Integrations > Plugins.
Here, you'll need to add a new plugin URL; Our support team delivers this URL plugin; when you're ready to get it, talk to our support team or your sales agent.

Once this is added, it will display like this.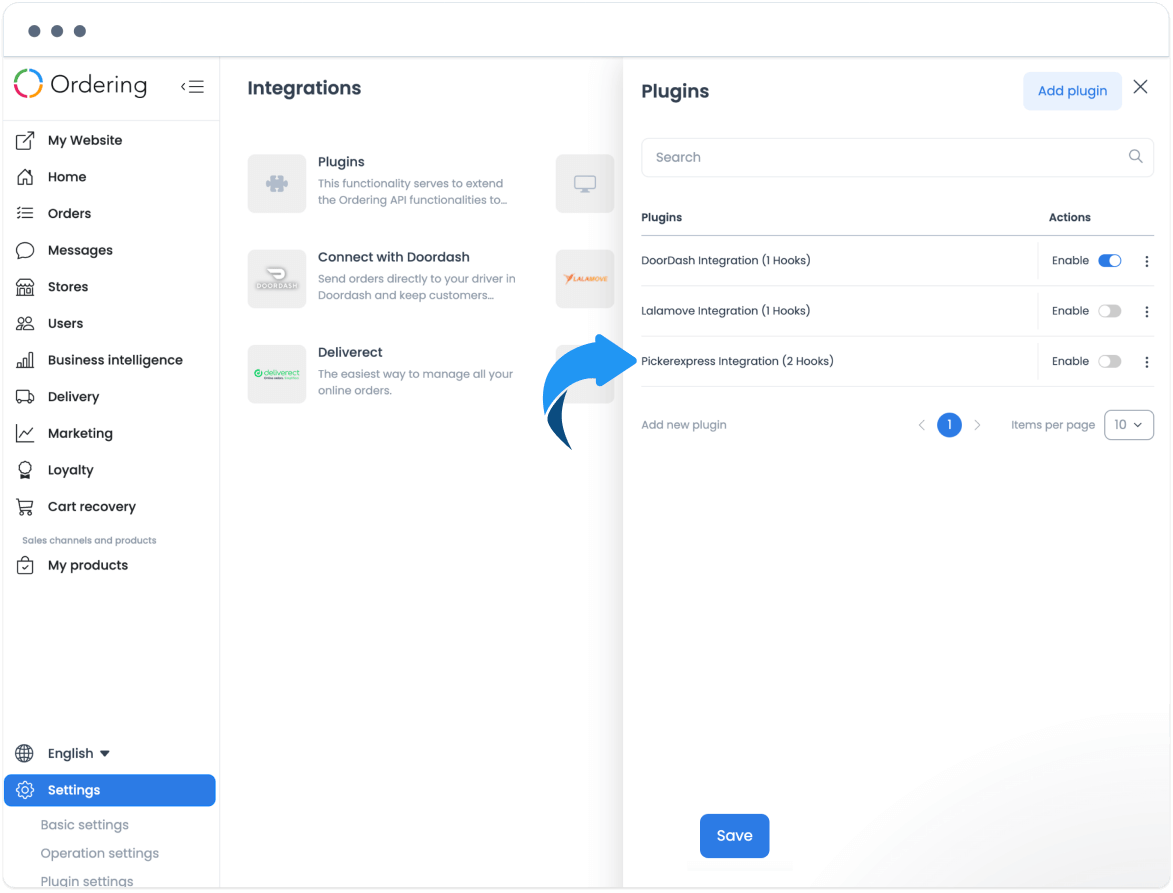 Configure the plugin credentials
After configuring the integration, a new plugin will be displayed in the Plugins section that says "Plugin Pickerexpress Integration setting" click.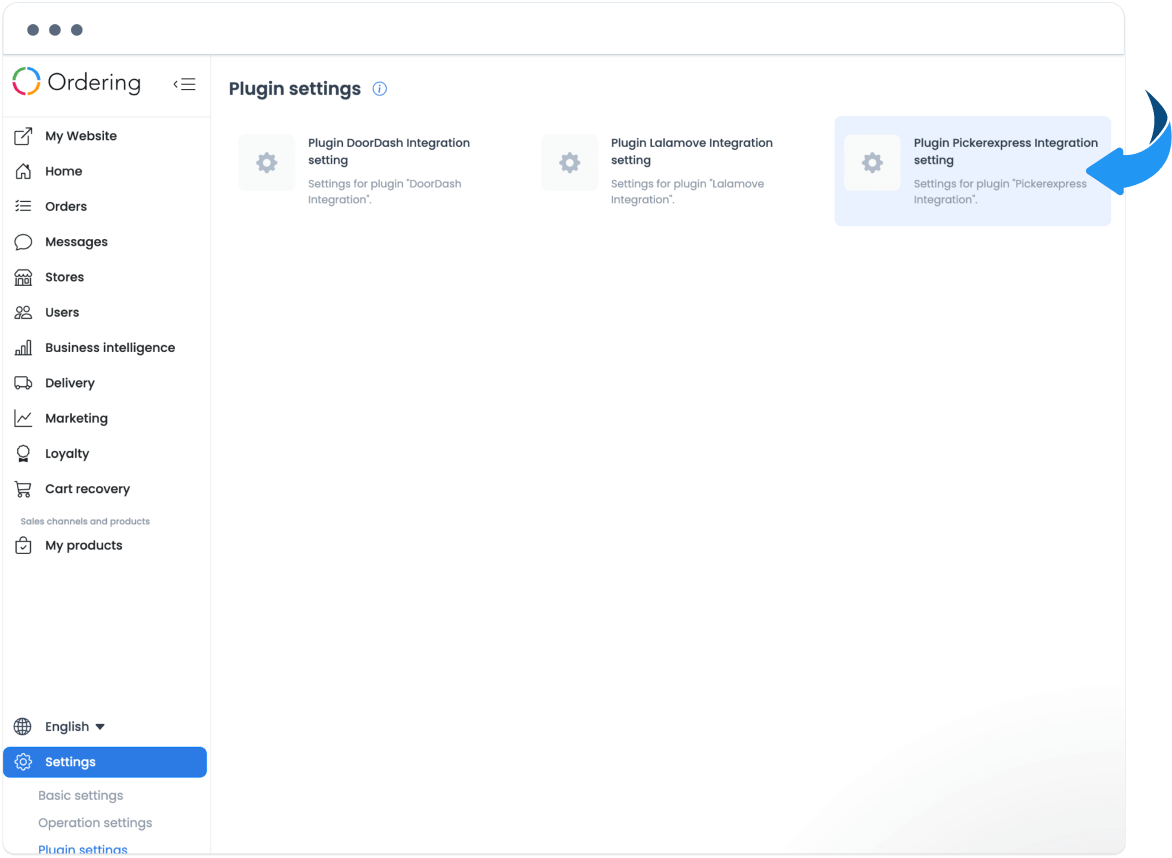 A slide will display a description of the Integration; click on Settings.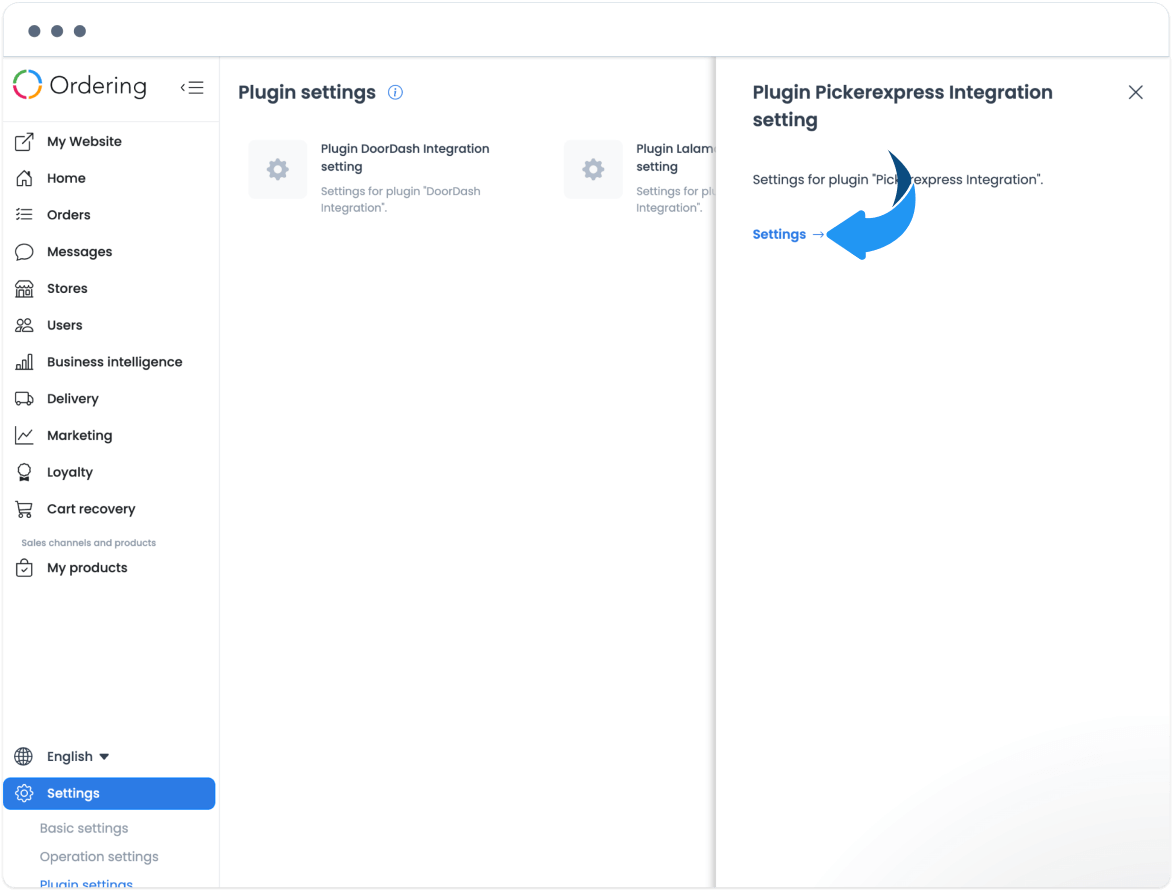 It will only show a field that says: "Set the development API instead of production" we leave it in the Yes option.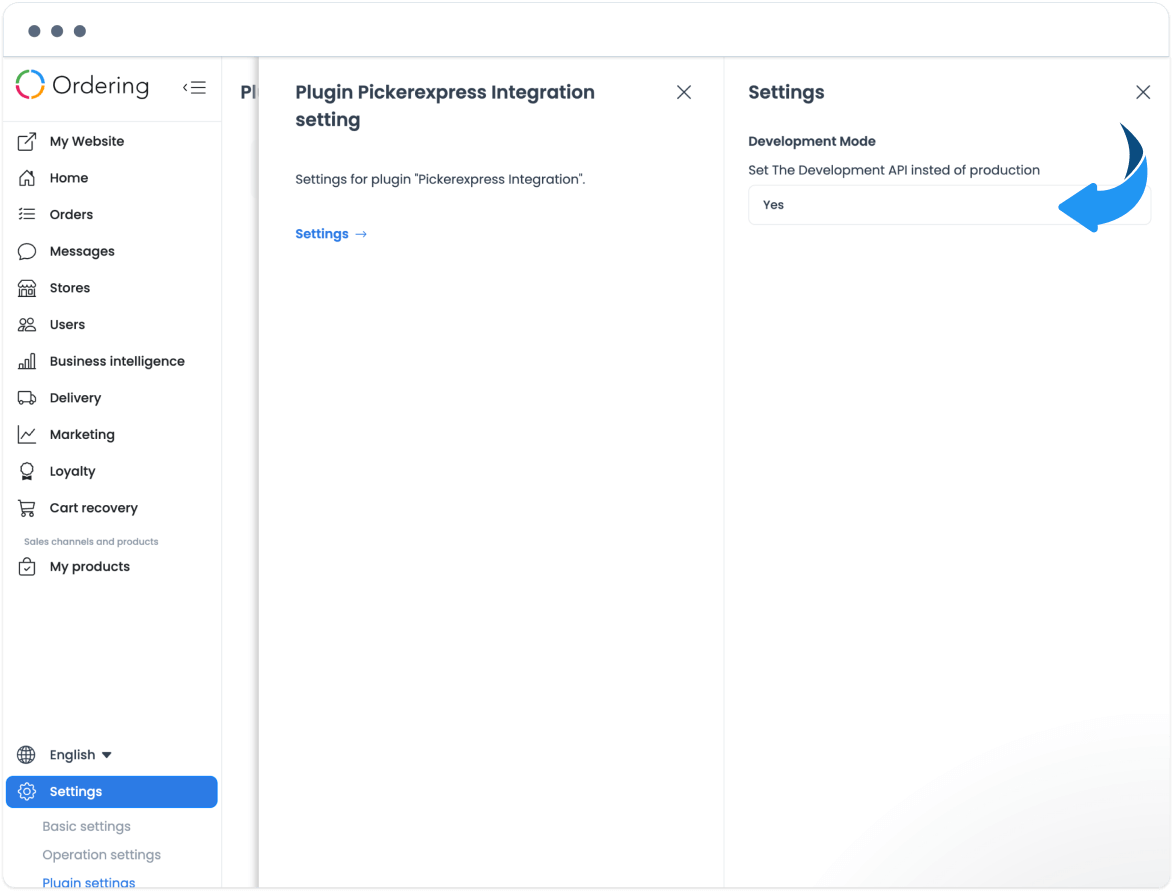 Create a Driver Company
In the sidebar menu, choose the Delivery>Delivery Companies option. 


When the integration is installed, you can create a Driver company with the word "Pickerexpress" this will auto-create the hook.

Use "Pickerexpress" as it is for this to work.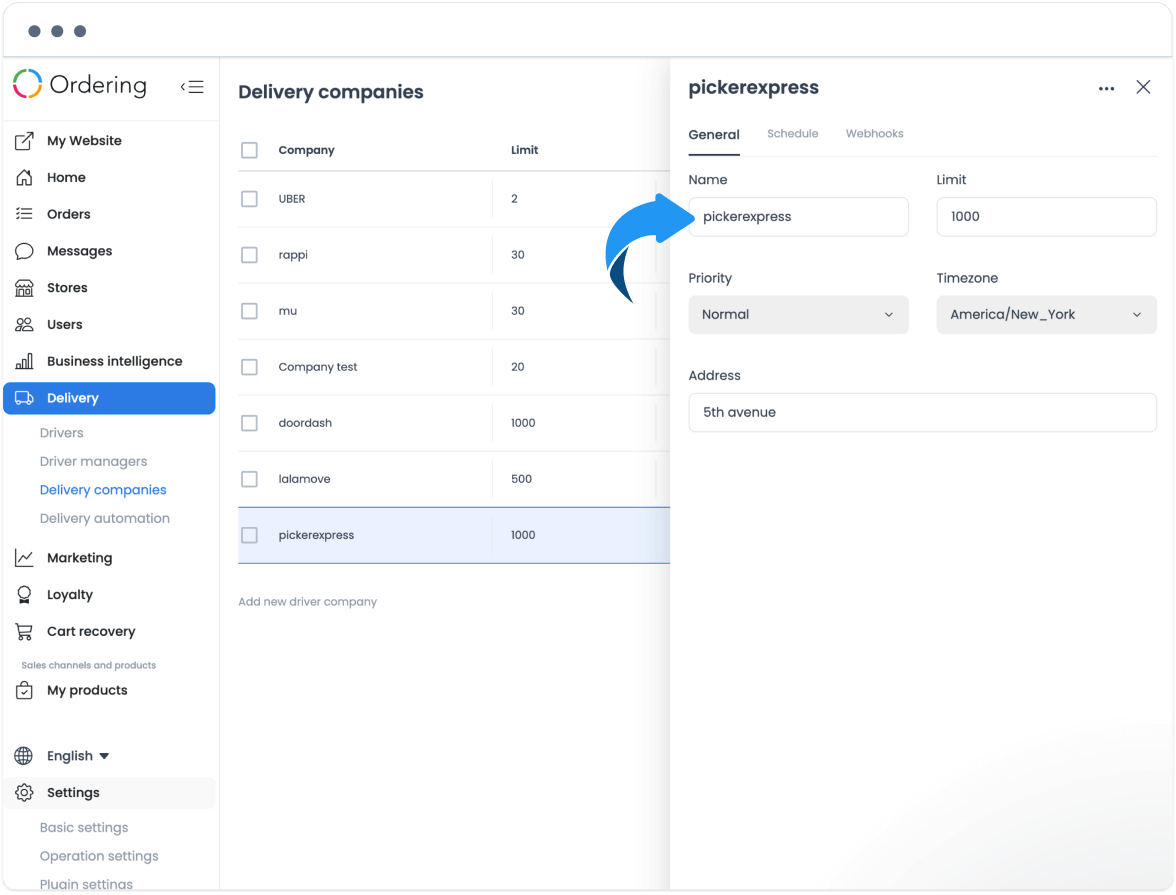 And also, it will automatically create a driver group in the "Delivery Automation" section.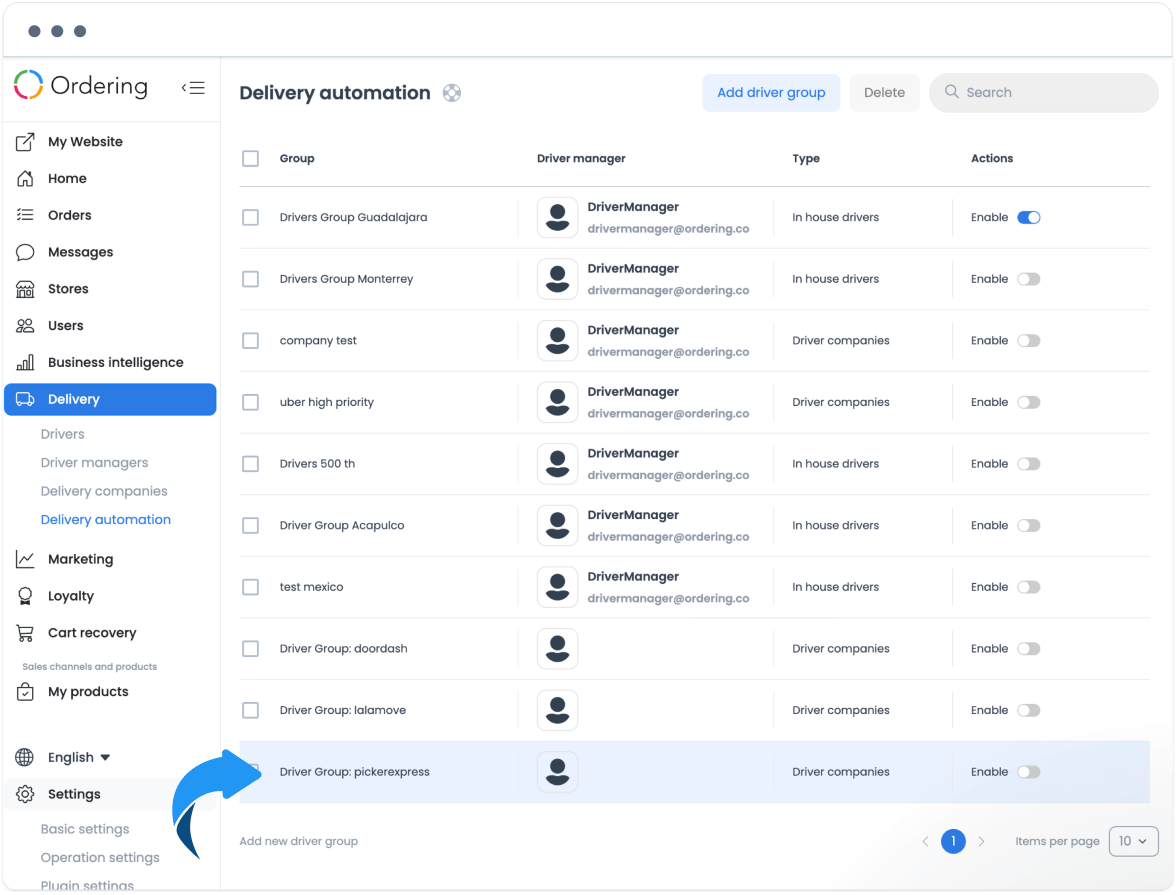 Finally, to add the API key, click on Stores in your sidebar, choose the store that you need to add this feature, go to Custom Fields, and add a Meta field with the name: "picker_business_key"
That's it. Now you can start working with these two incredible connections!
Easy right? Remember that you have all the tools to do your business the best with Ordering.
As Always, Happy Ordering.
www.ordering.co