Inform your customers about the quality of your products or any detail that might give them more information about specific products by adding an authenticity label.
You'll be able to make them show on the menus of your stores or not.
Select a store, and see categories and products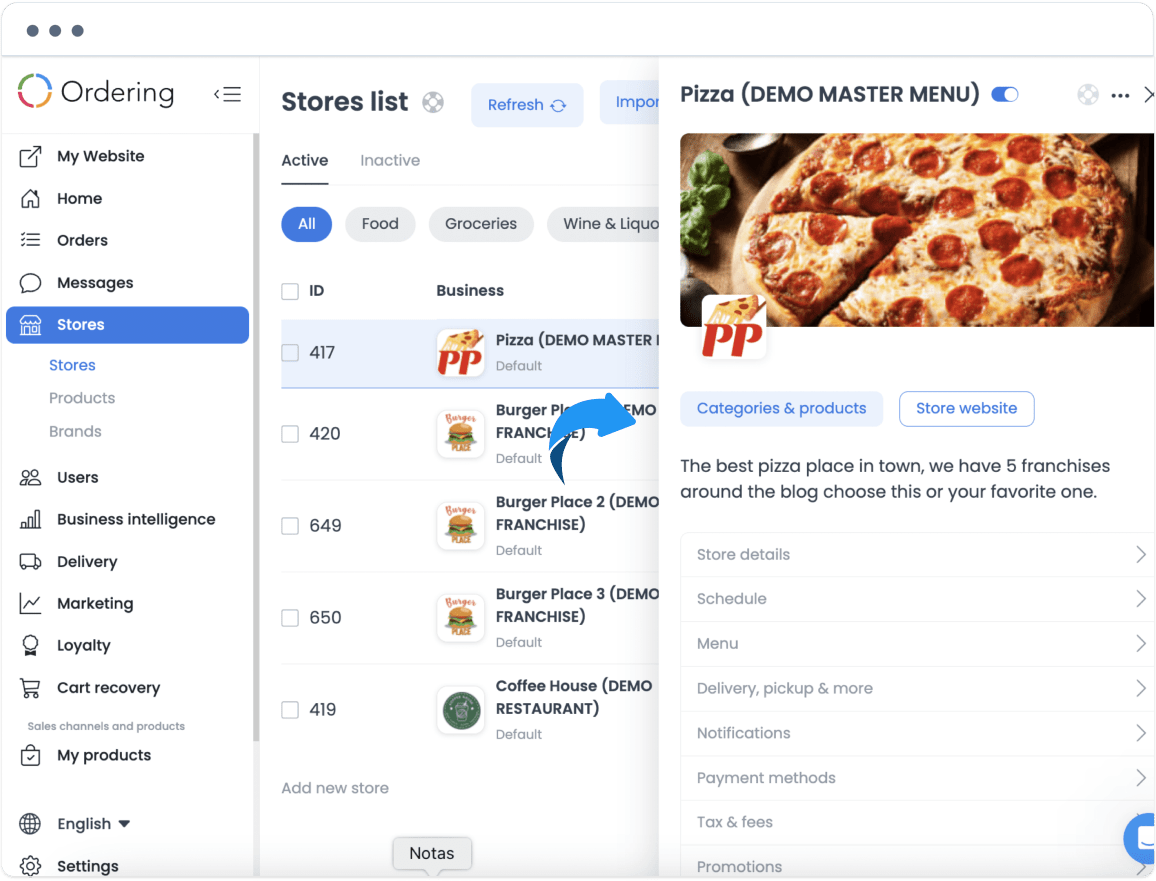 Select a product, and a new window will open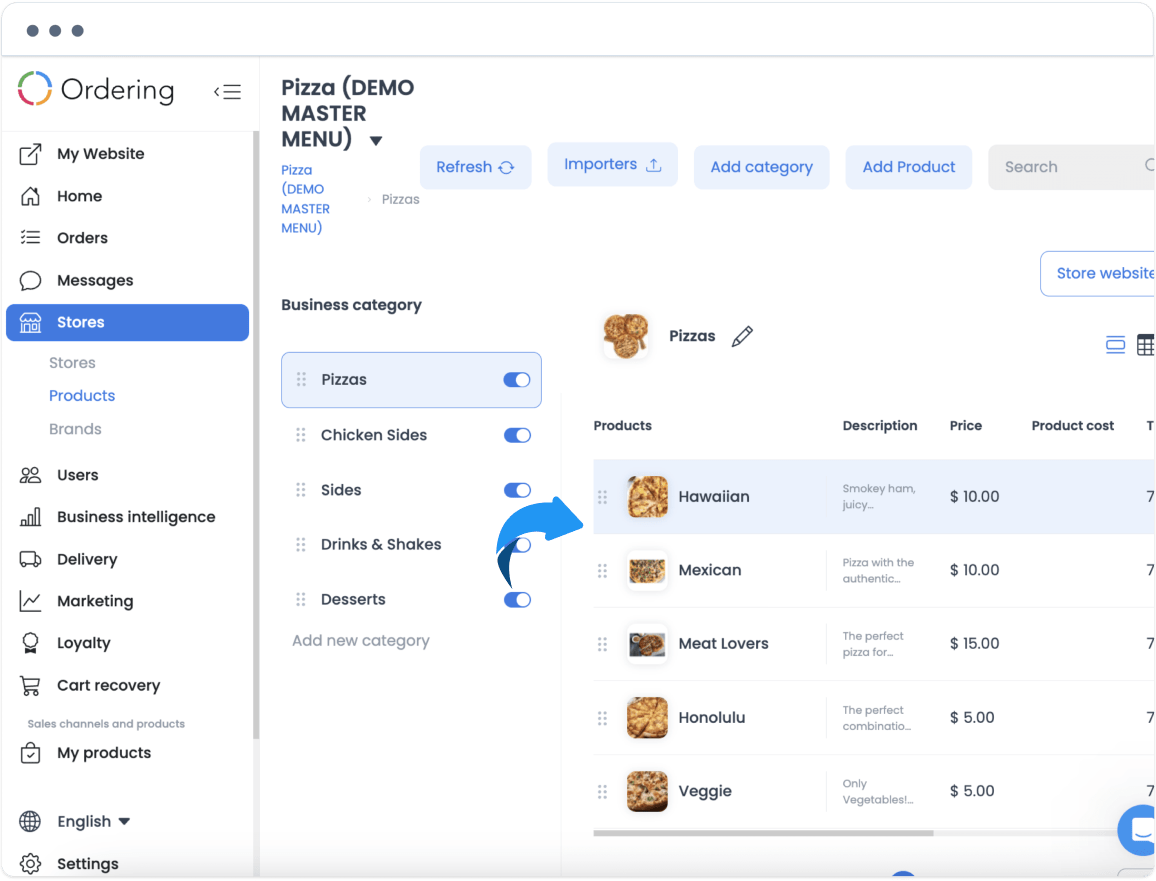 Select product details and different editing options will appear; go to the labels option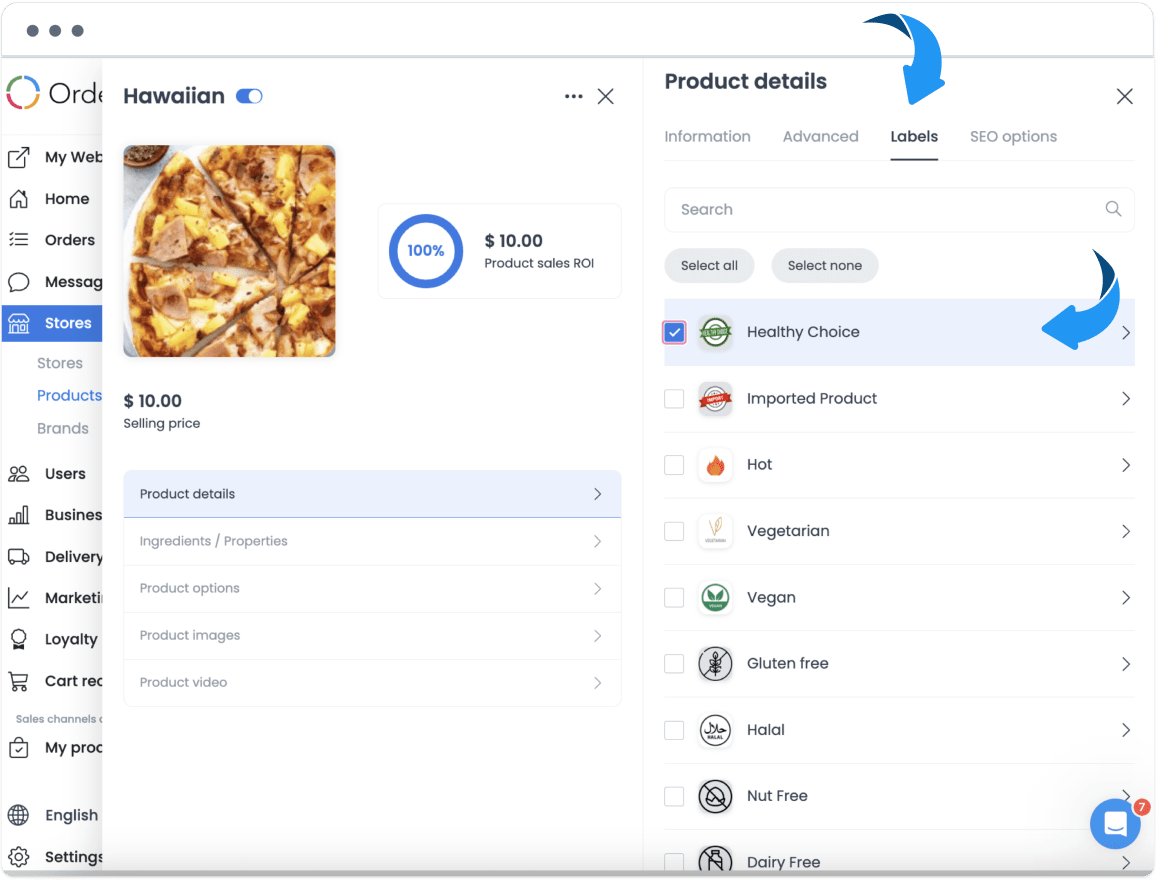 You select one or create a new one, and when your customers enter the website, they can see the label.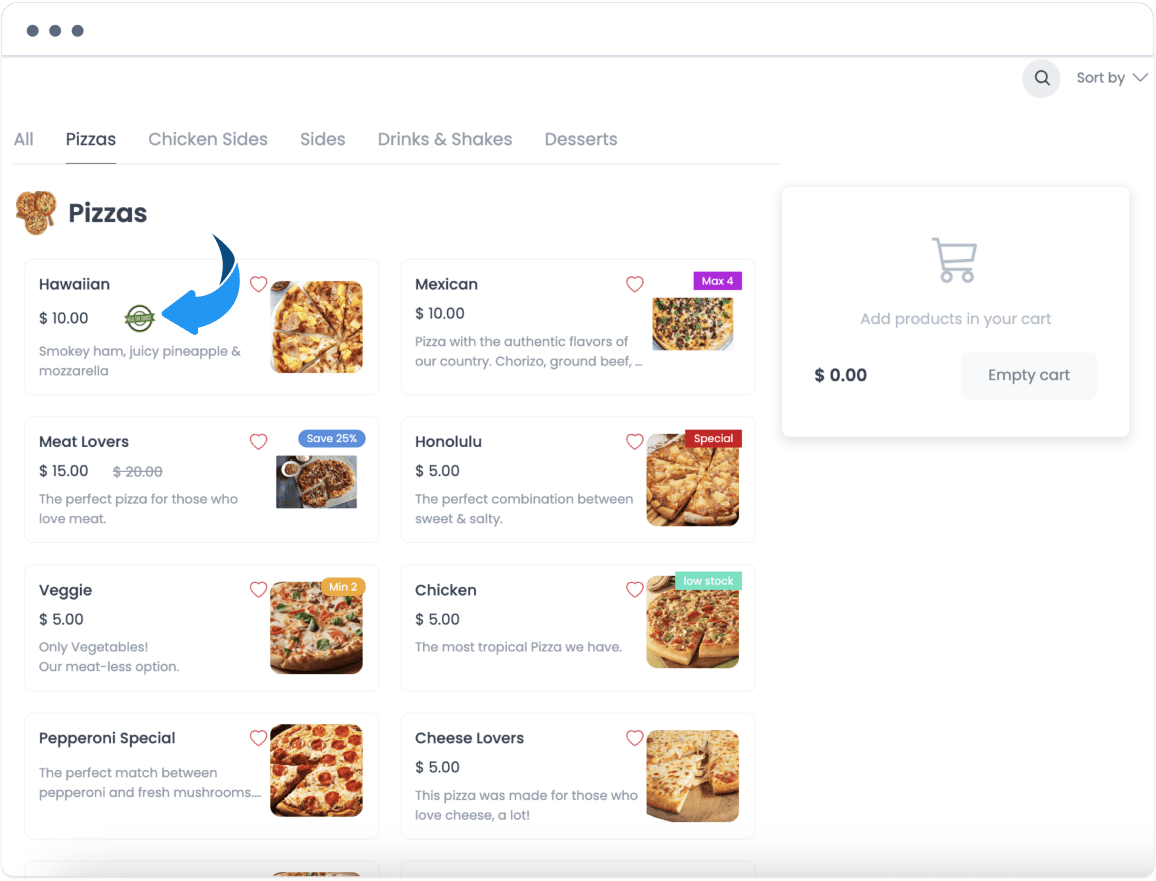 Give your customers the best experience when placing their orders.

As Always, Happy Ordering.
www.ordering.co