Give your customers an easier way to finish shopping from your marketplace and close multiple tickets faster.
Understanding and configuration of this feature.
This feature is mostly focused on that huge marketplace with many stores listed, or if you want to become one, this will give you a huge edge over your competitors.
Configuration
1st.- You have to turn this feature on directly in your Ordering Dashboard.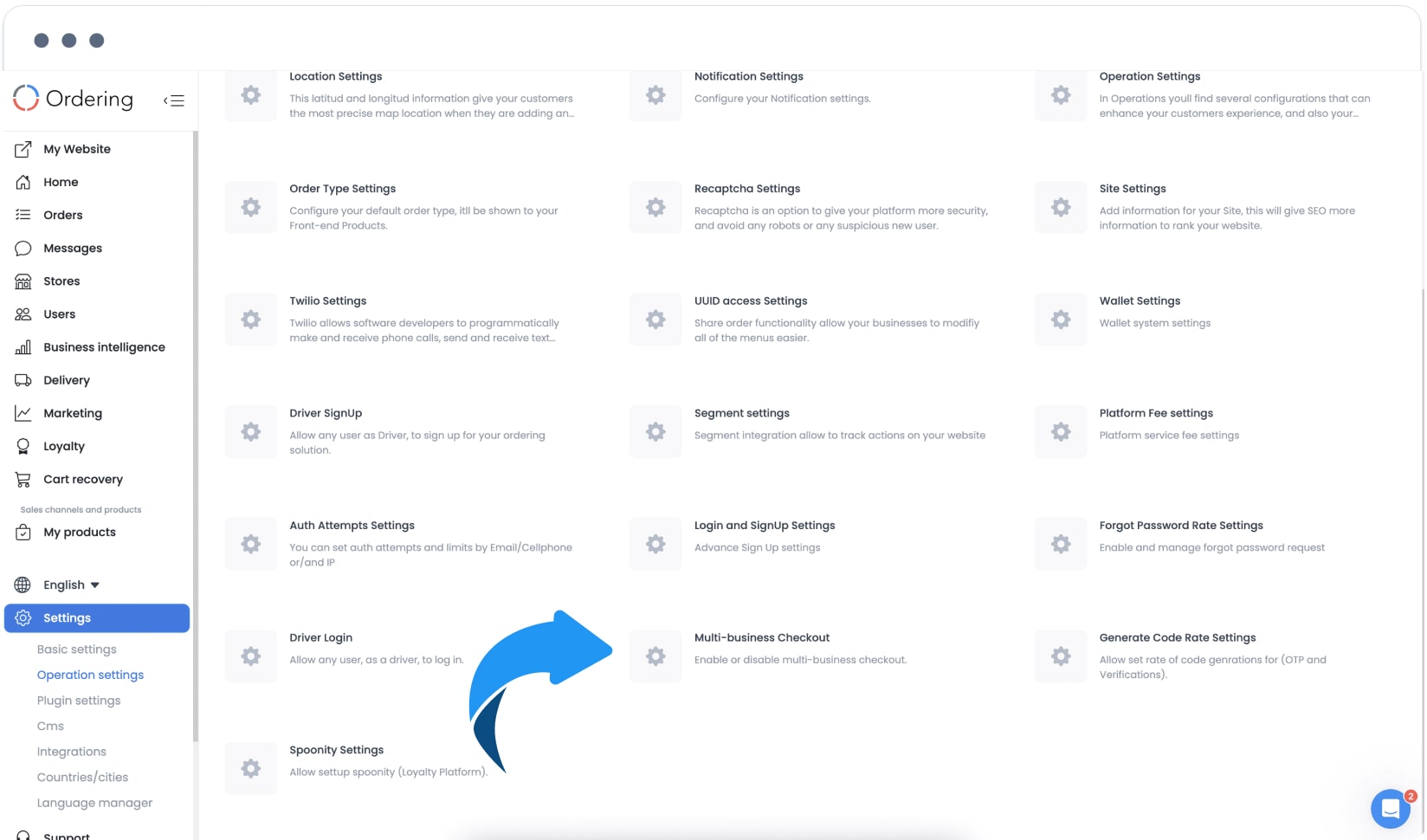 After that, you must set this up; let's go individually.
The delivery fee discounts for cart #xx means that you can set up a fee as the carts are added to your marketplace; for example, if you have 3 stores located in a mall, you can charge the same fee, so to do this, you'll add the 100% discount in the first 2, and nothing in the third hence the 3rd cart will charge the full amount of delivery.
Or if you want to give some offers if they keep purchasing from multiple stores, you can establish discounts by cart.
The "Remove individual button" means that you won't show carts of the stores to your customers.
The "Progress bar style" displays each order's details after the order is placed; you can set it to show individually by order or in the group.
The "Combine driver tip" gives the user the chance to pay in full or just set a percentage, and each order will get its designated tip.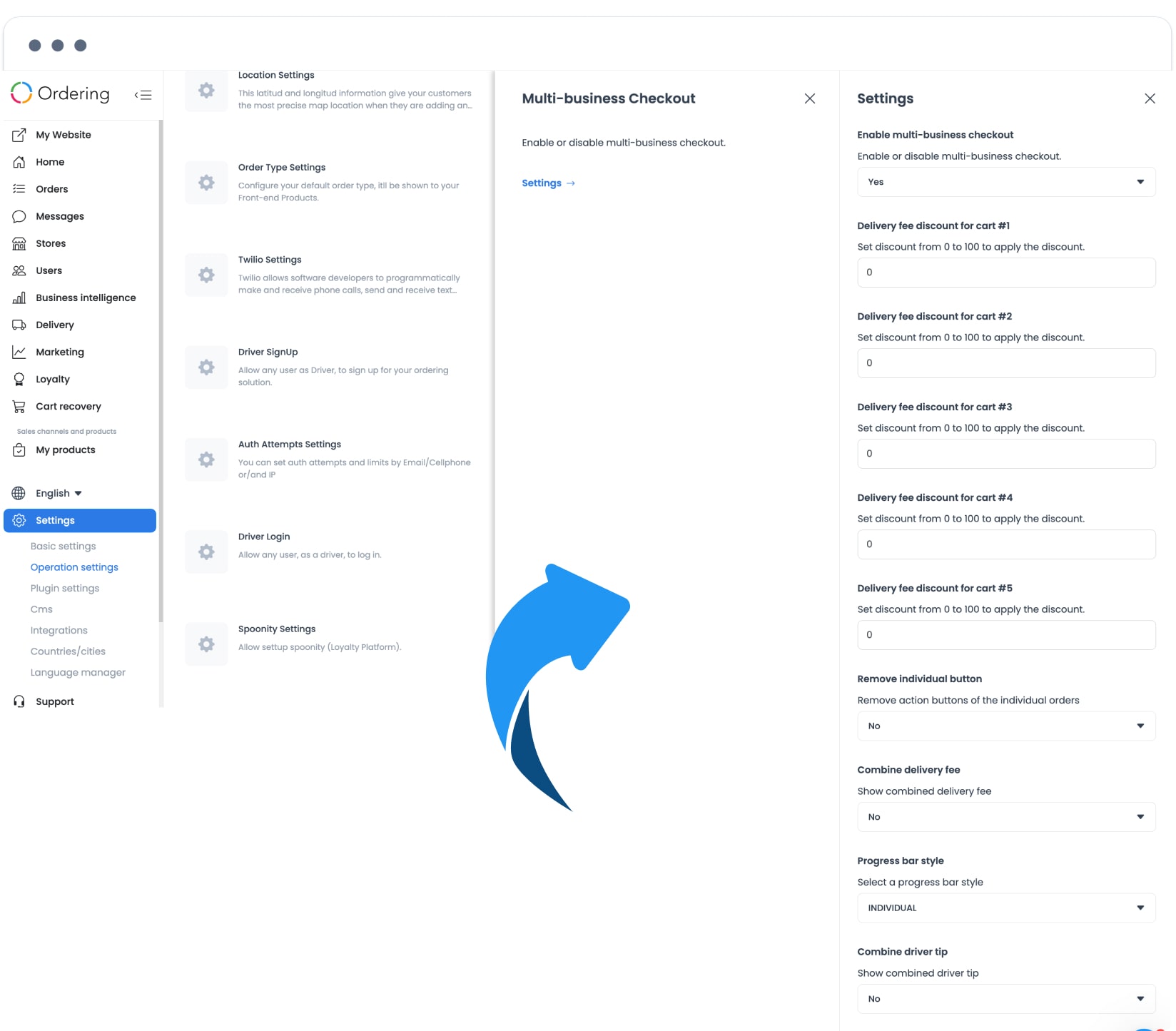 This is how it looks in the front end, and that's how your customers will view your marketplace every time they purchase, so make sure to offer them the most-converting website.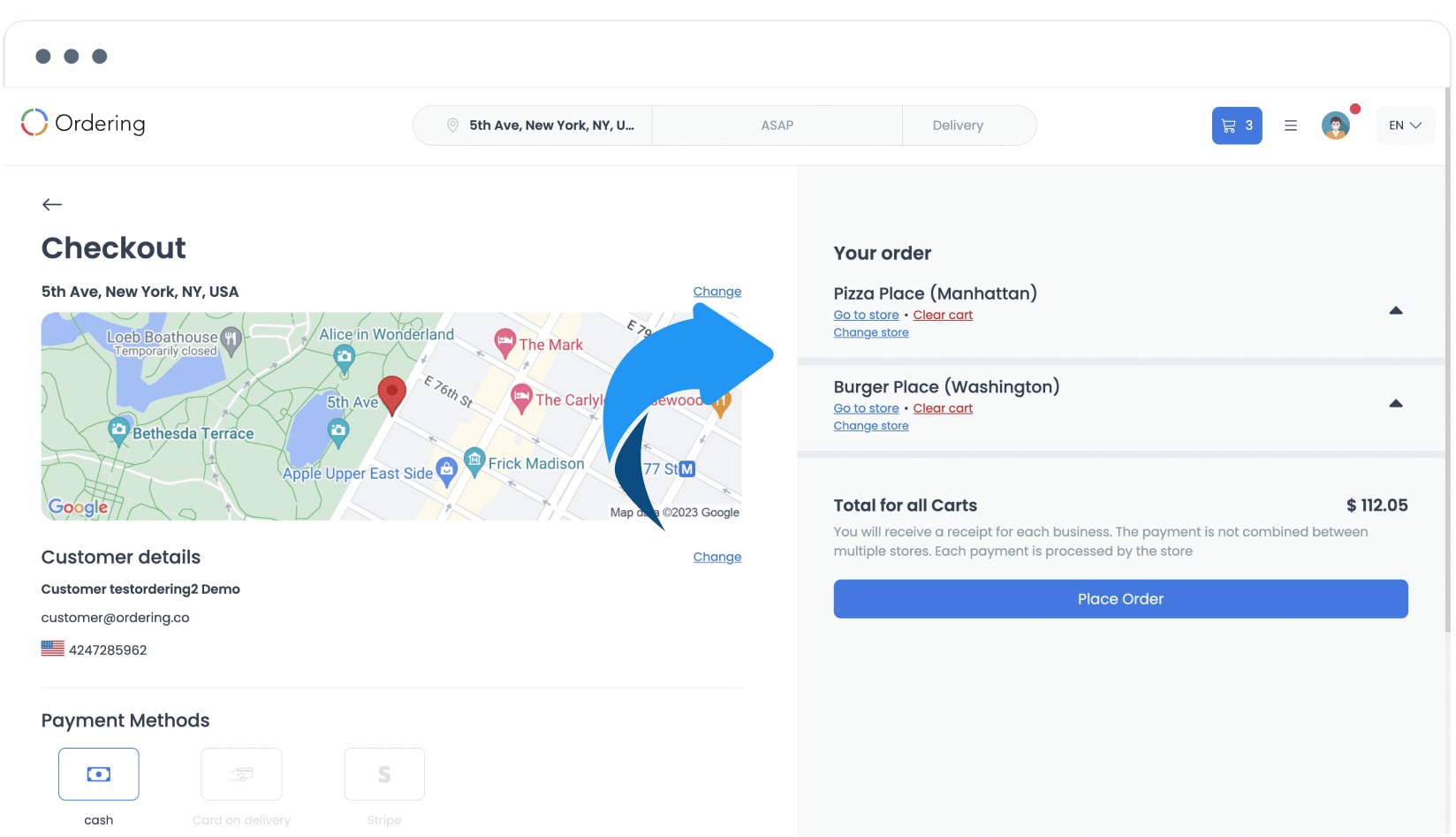 This is what the multiple checkouts look like.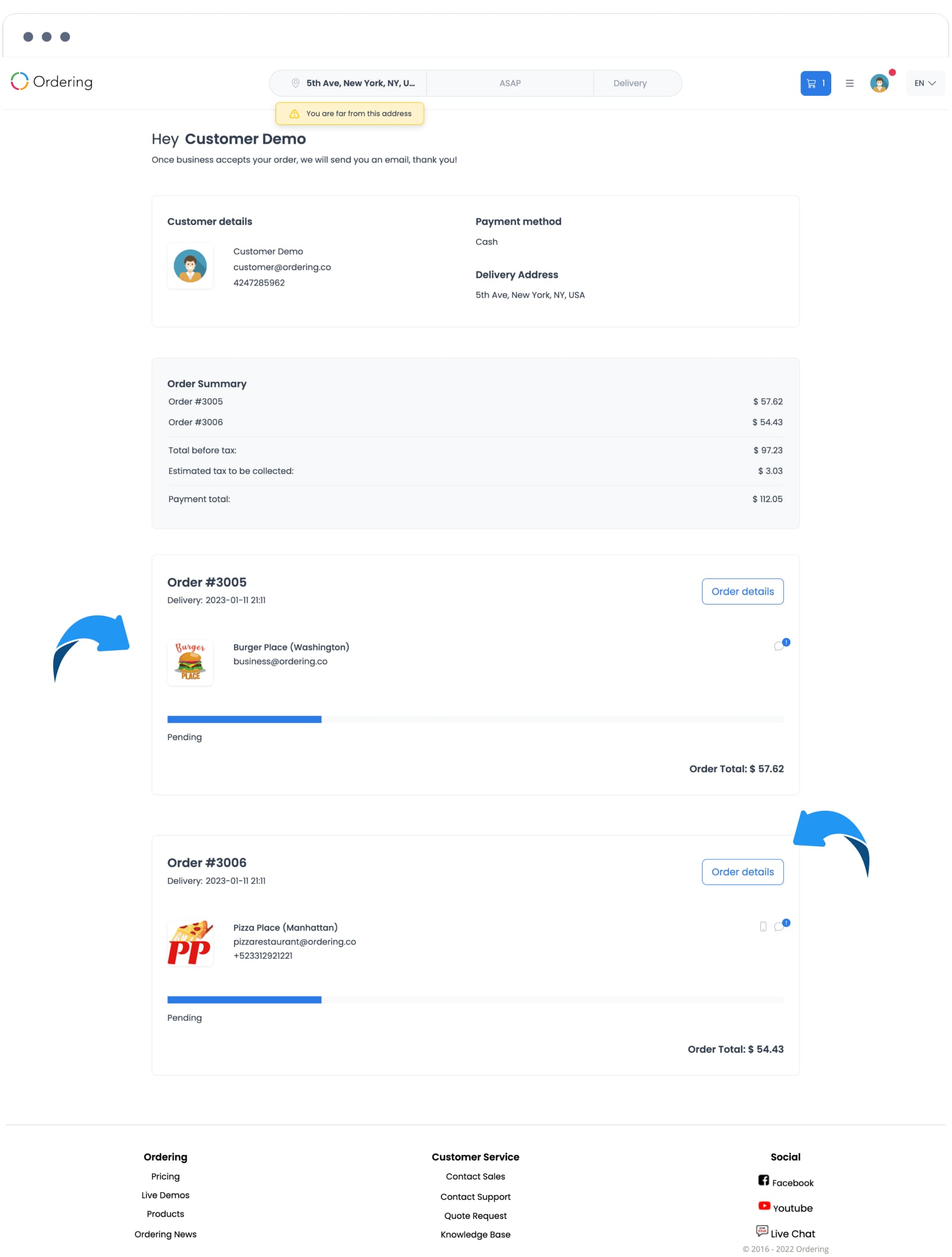 And this is after the checkout is placed.
If there is something else we can help you with, contact us at sales@ordering.co.
We are happy to help.

As Always, Happy Ordering
www.ordering.co