Optimize your daily delivery logistic operations directly from your groups.
Learn how to configure this:
To get started with this, you have to in your "Delivery Automation" module and select any of the groups you have created or create a new one; it only takes a few minutes.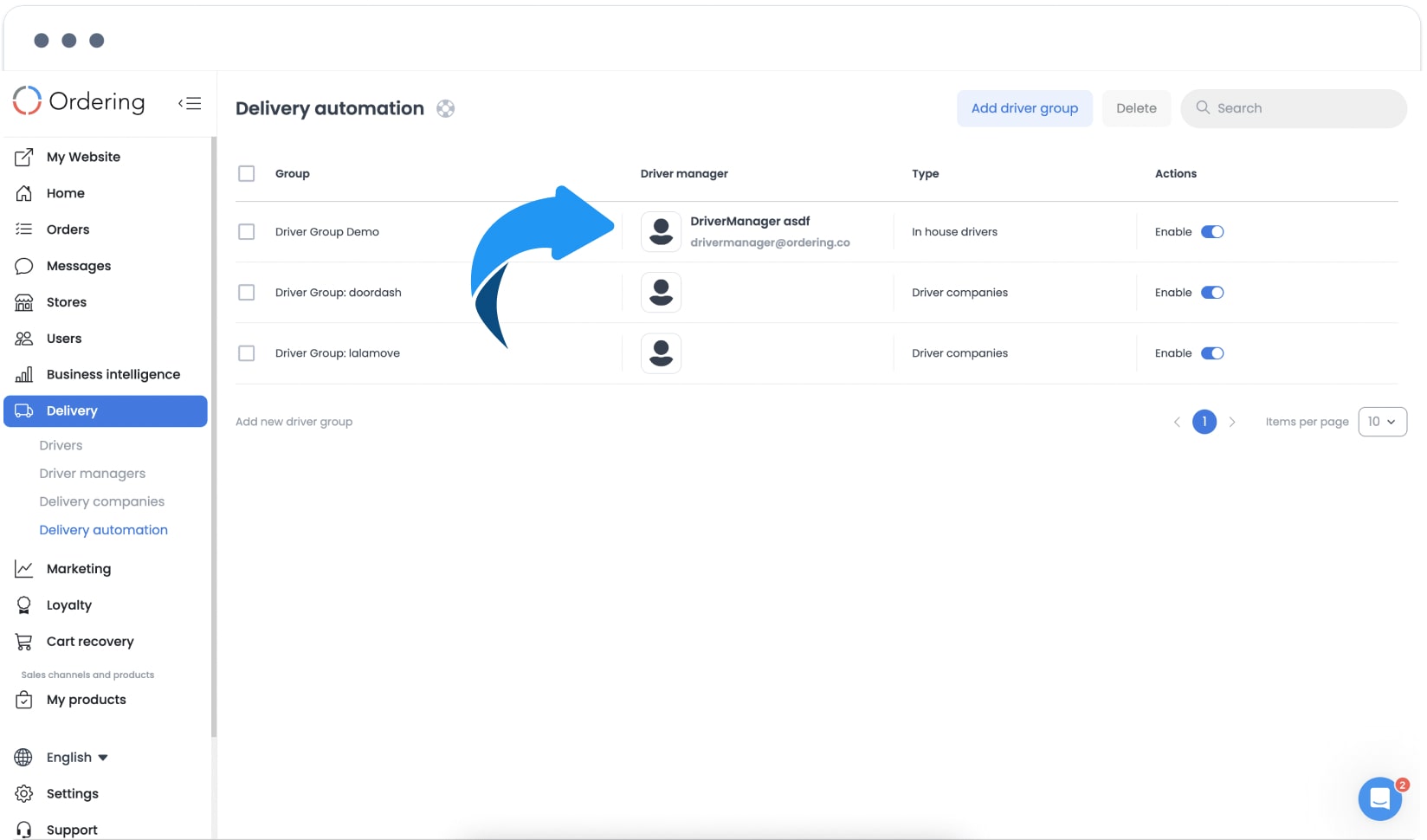 Once you've opened the Driver group, go to "Delivery zones" and add a new one.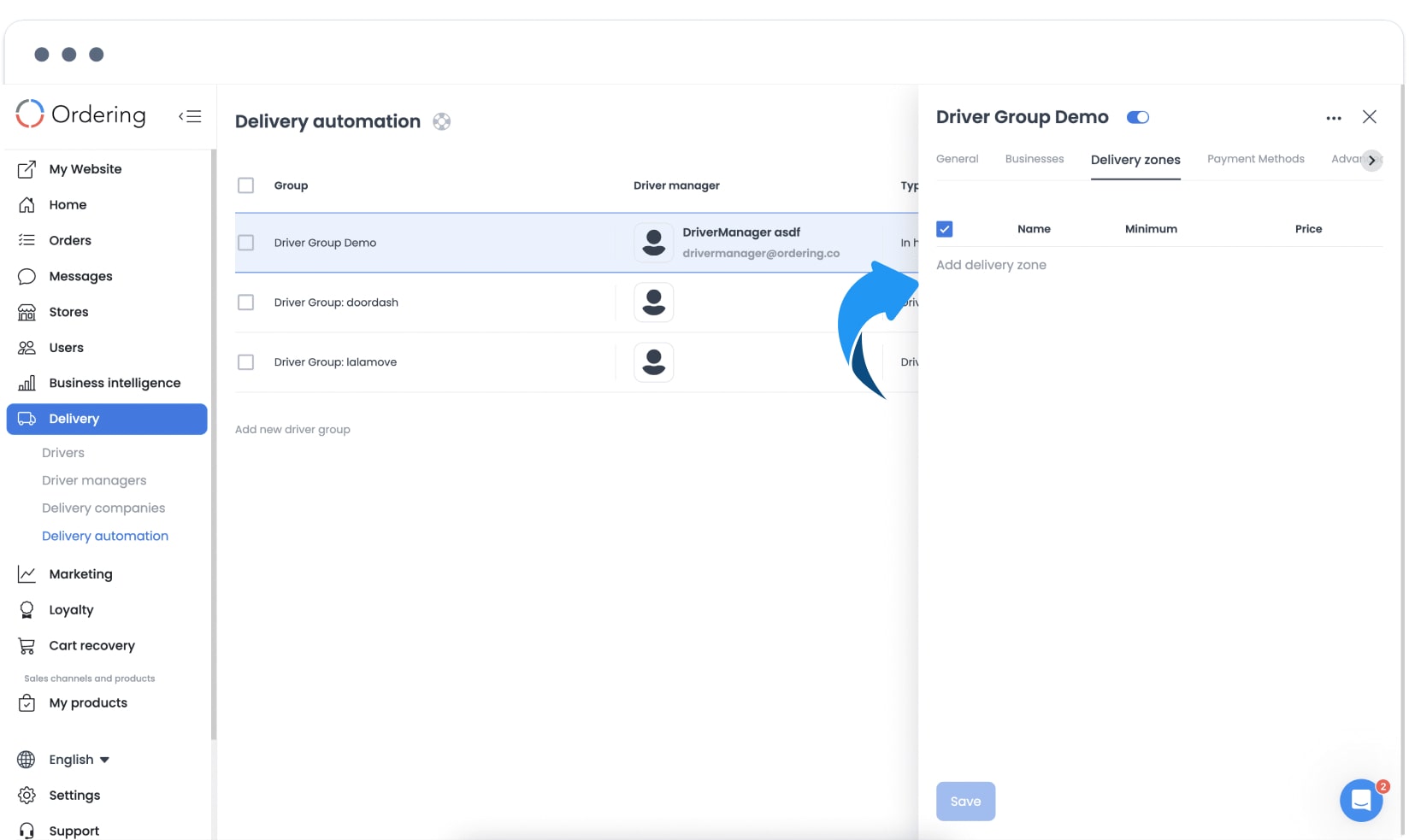 Fill up all the information each delivery zone requires.
You can add as many delivery zones as required and configure them as your brand requires.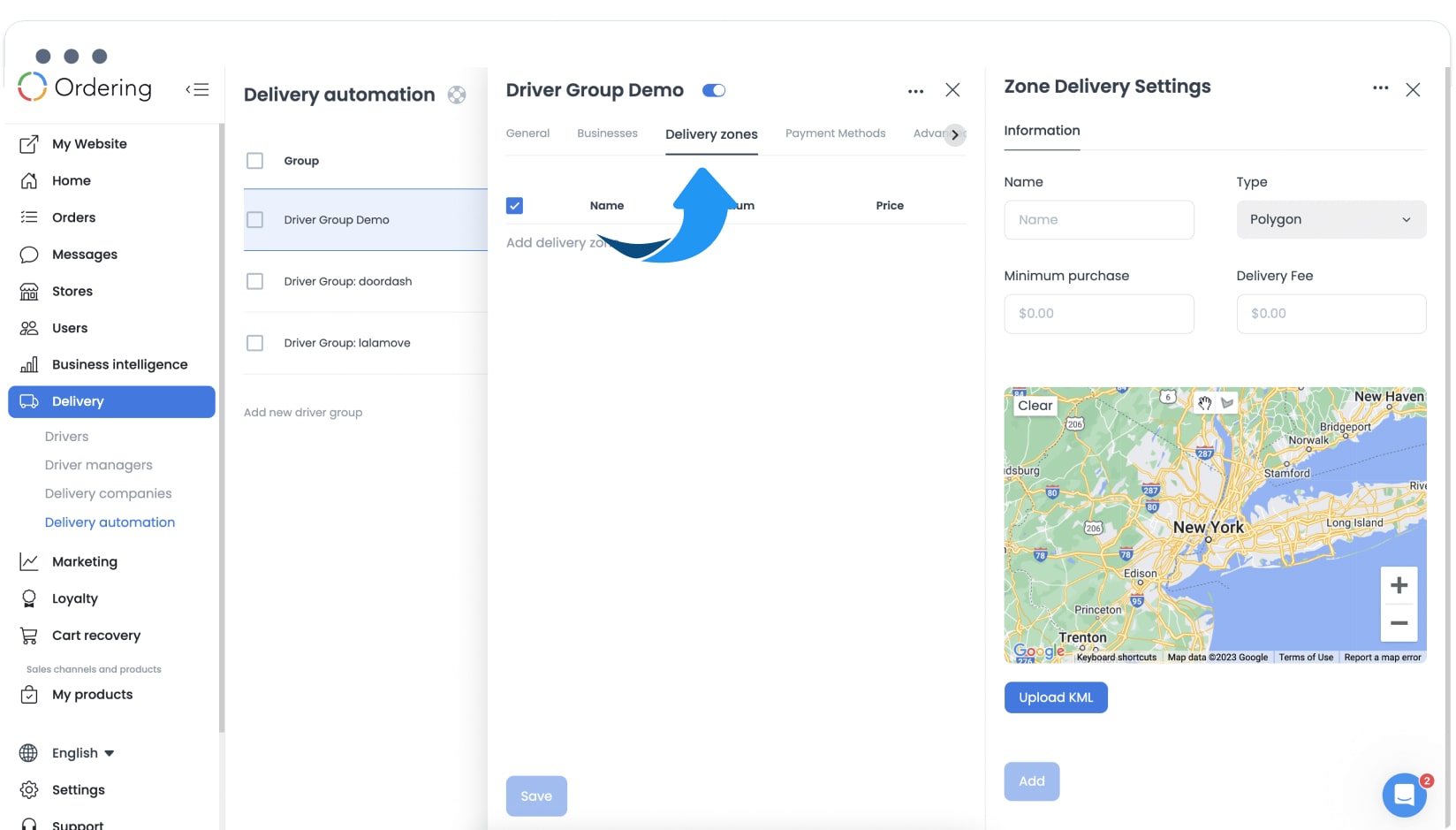 One of the new features you have inside your driver groups is to assign a radius where your business delivers; it will automatically take the location of the business assigned to this driver group and calculate the radius you selected.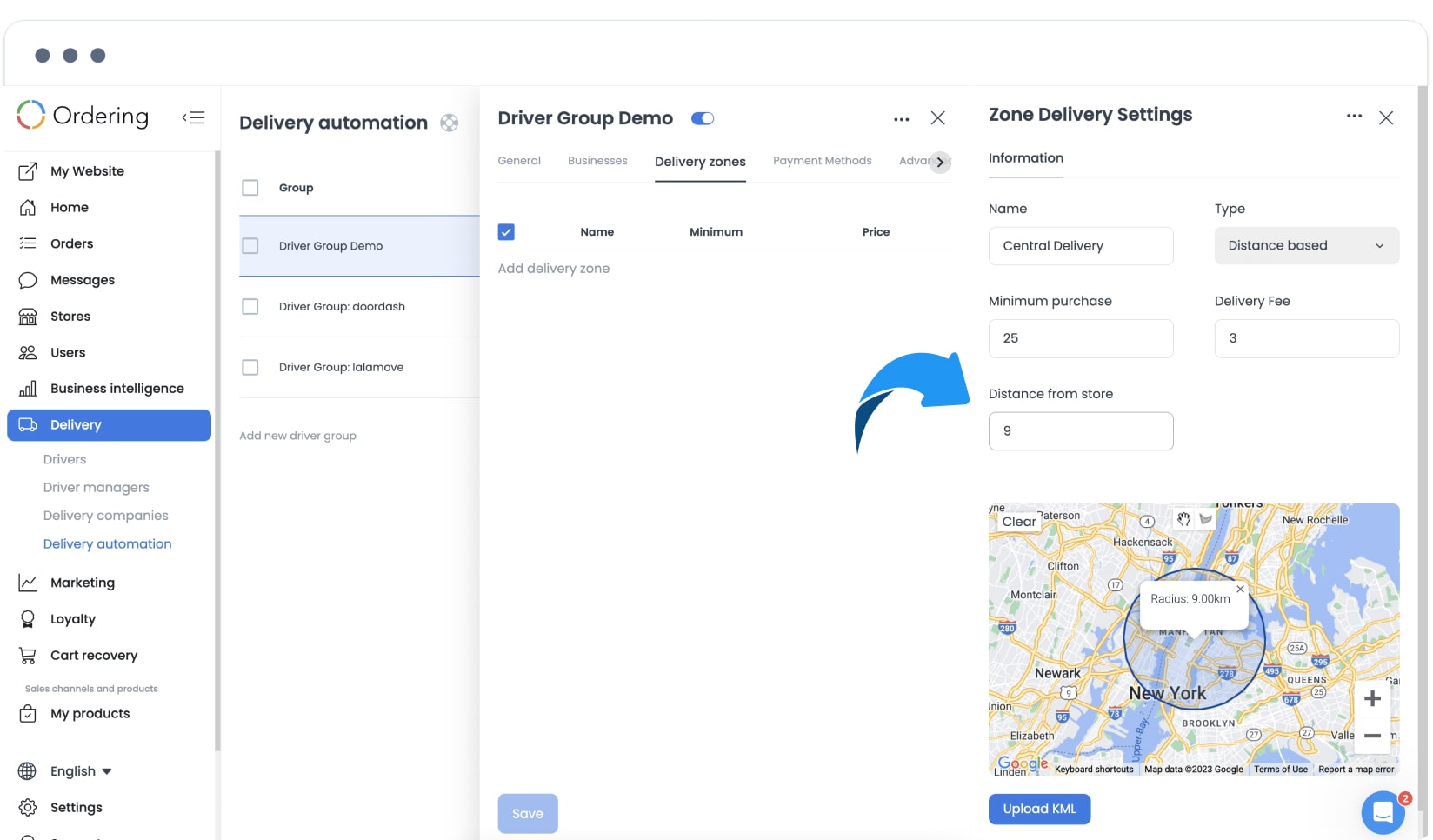 Once that delivery zone is completed, add the businesses this driver group will work with.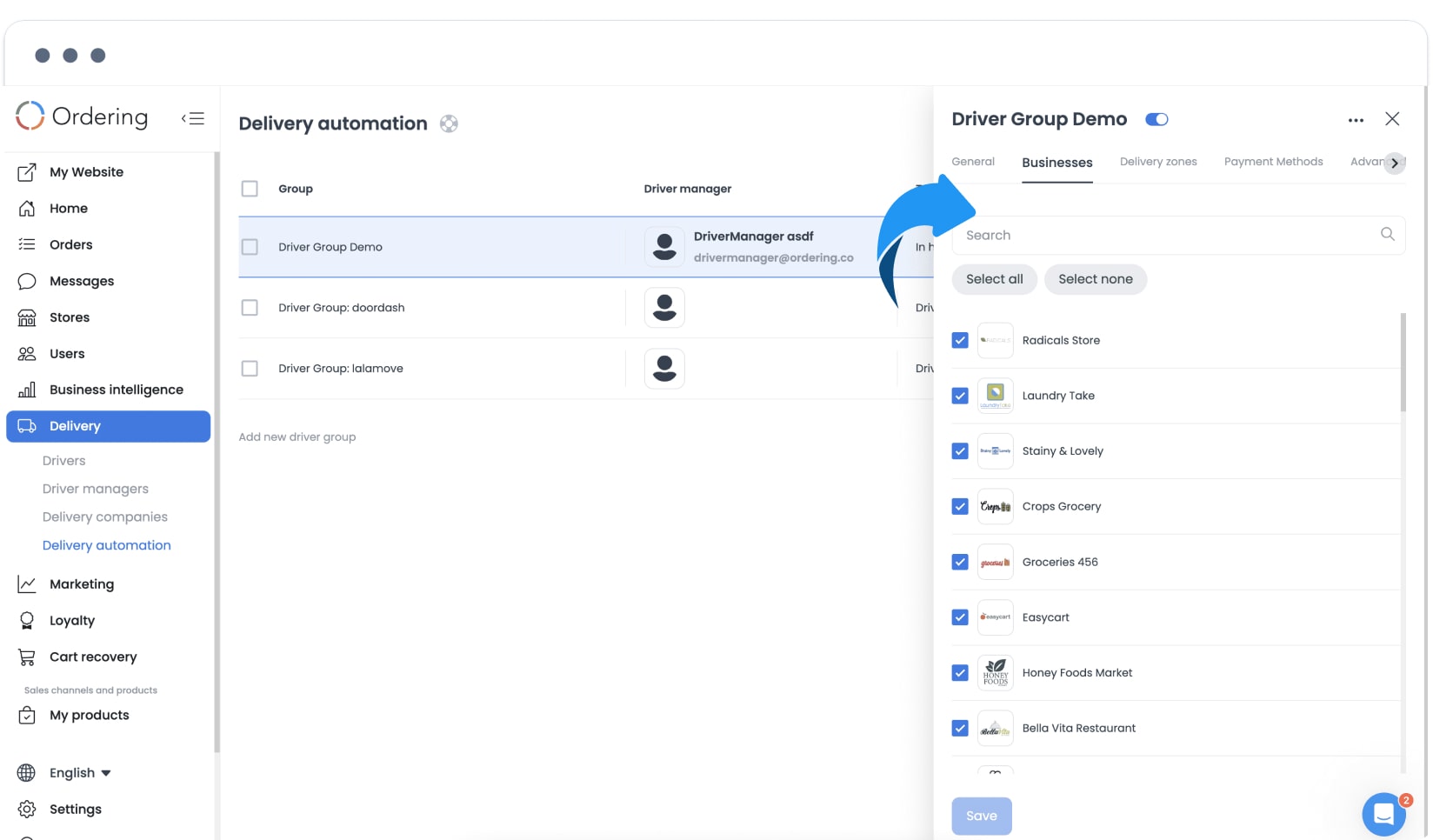 After the store is selected, the business will also see the delivery zones listed in their information.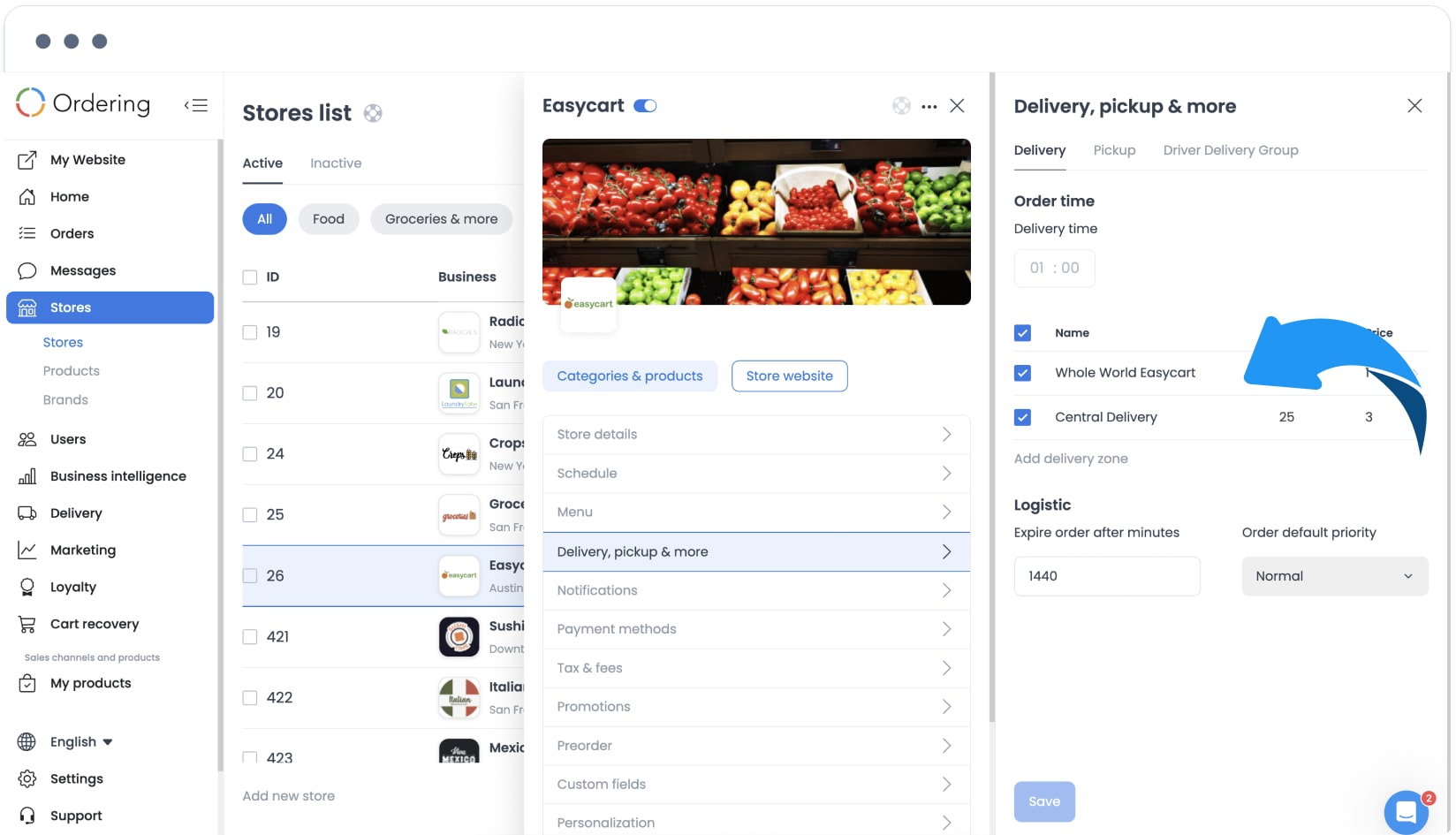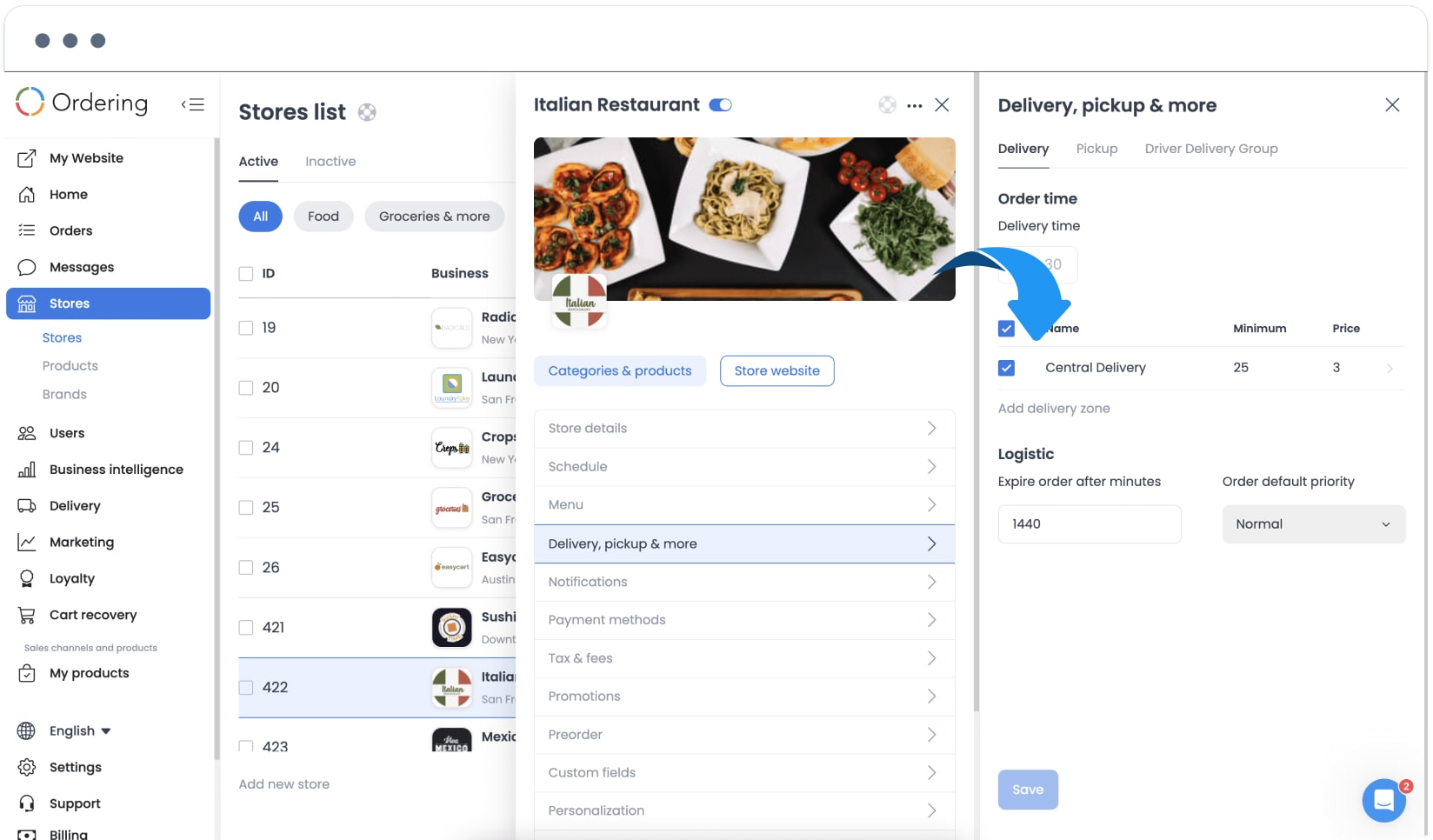 Maximize the potential of this feature, we are confident it will enable automation of your daily delivery operations

If there is something else we can help you with, contact us at sales@ordering.co.
We are happy to help.

As Always, Happy Ordering
www.ordering.co