We have two new options in the Promotions area of your Dashboard, which we are sure will be very useful for you.
I will explain how to set up a user promotion in this article. Click on Marketing> Promotions Enterprise> Add a promotion.
Fill in the fields that are requested in this part of the configuration.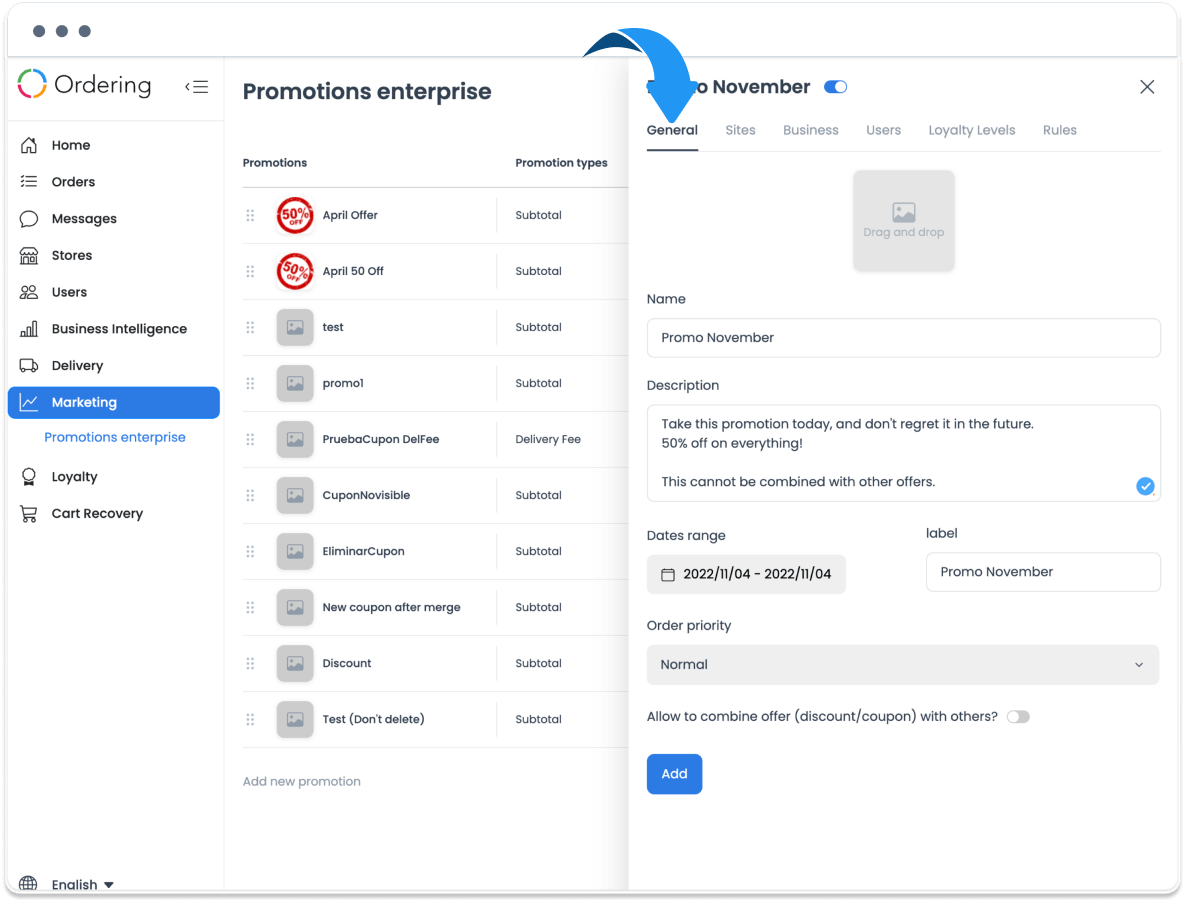 Then in the Sites part, select the ones you need.
Sites are the products that you can have on Ordering, like Website, Customer App, Call Center
And you can limit the promotions according to those products
For example: can have a promotion that it will available only on the Website
If you are not sure how to use this, don't worry can skip it

Can contact the support team for more information or help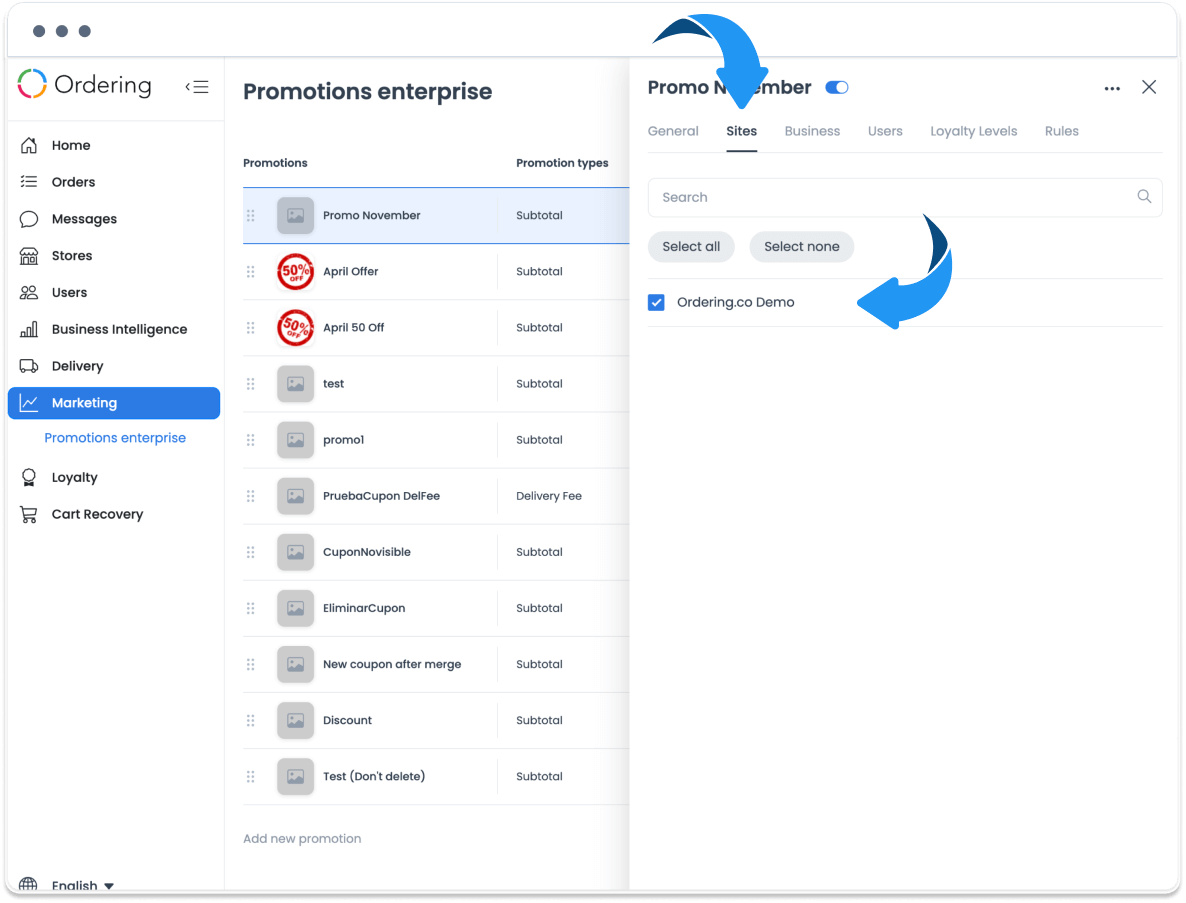 One essential step is selecting the Businesses that will have this promotion; They can be all or just some.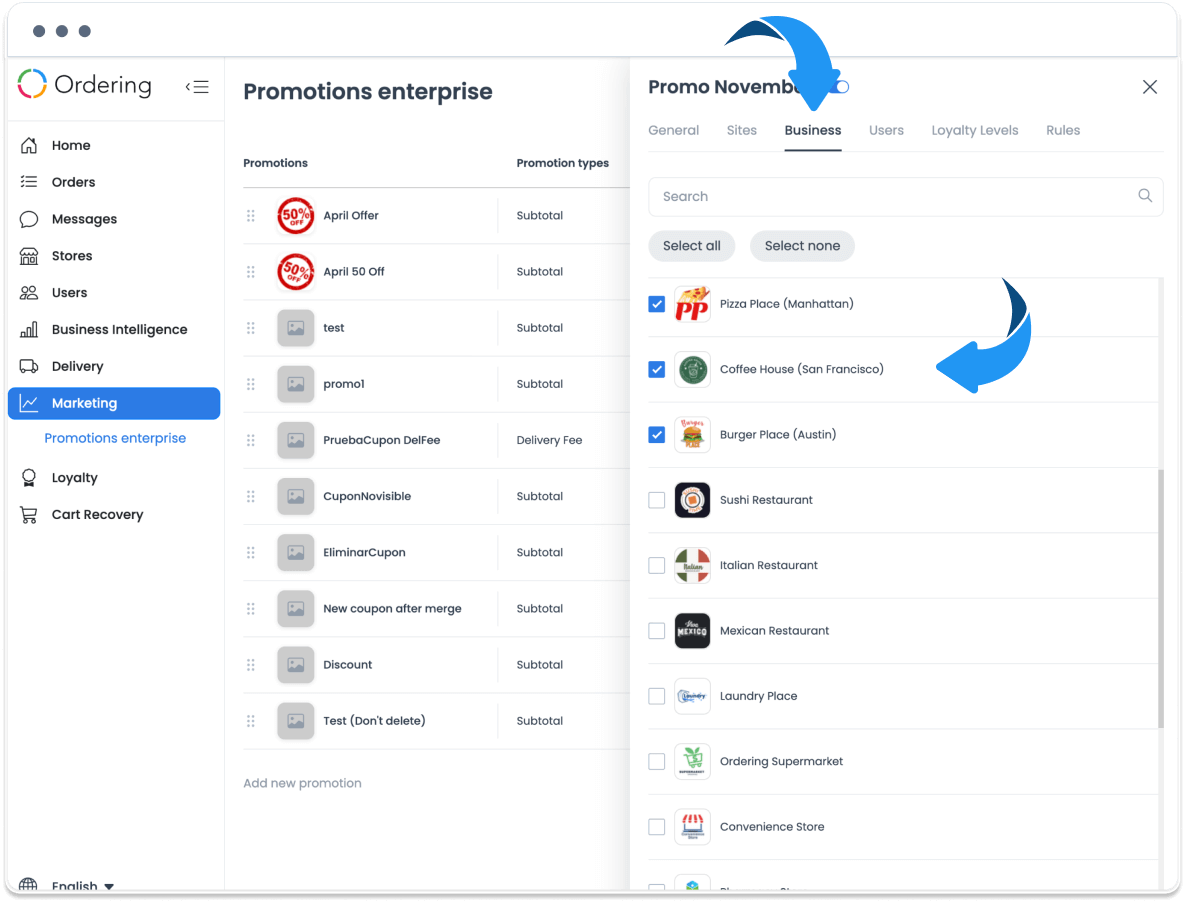 This new option is to make your promotions more selective; in this case, it will be a promotion that goes only to the Users you selected in this new section.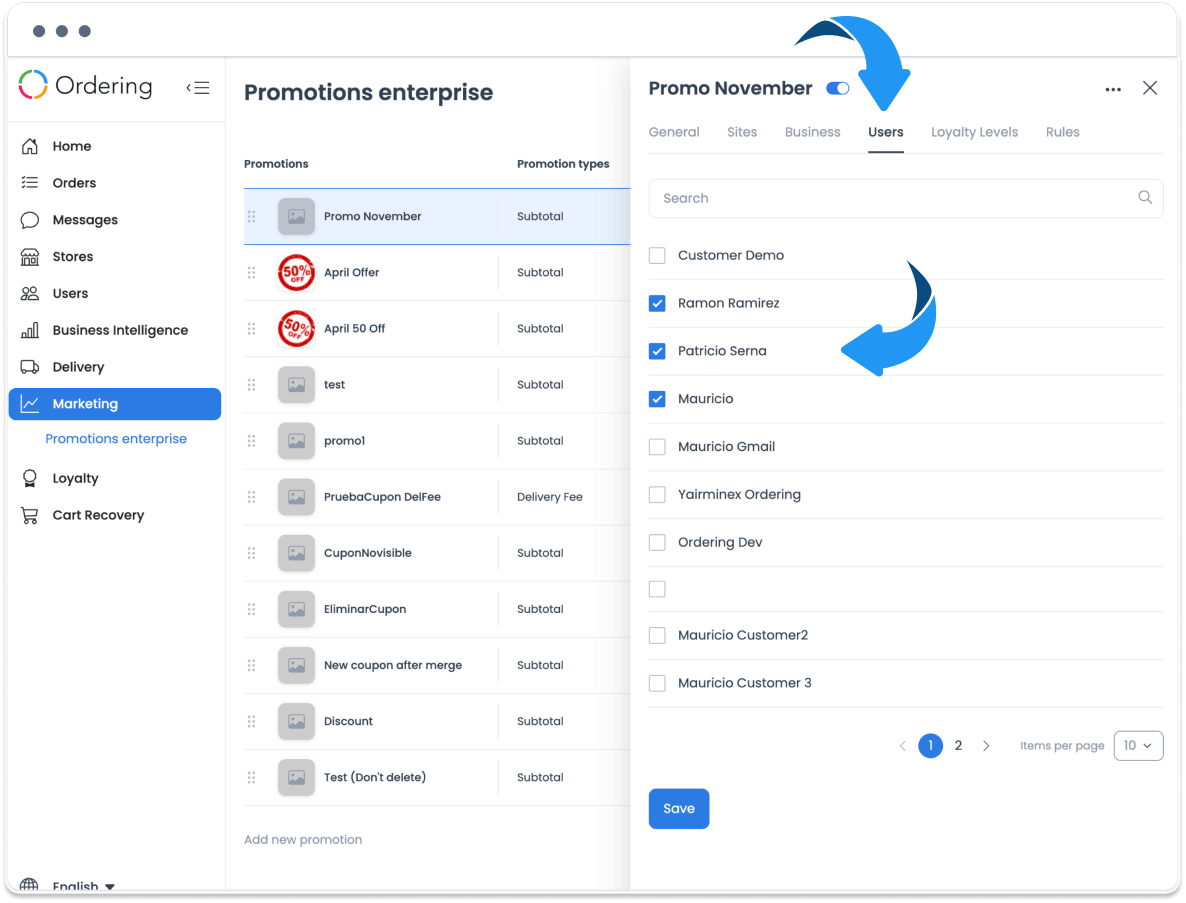 After selecting the Users to whom this promotion is directed, you must choose the Loyalty Level to which it is required.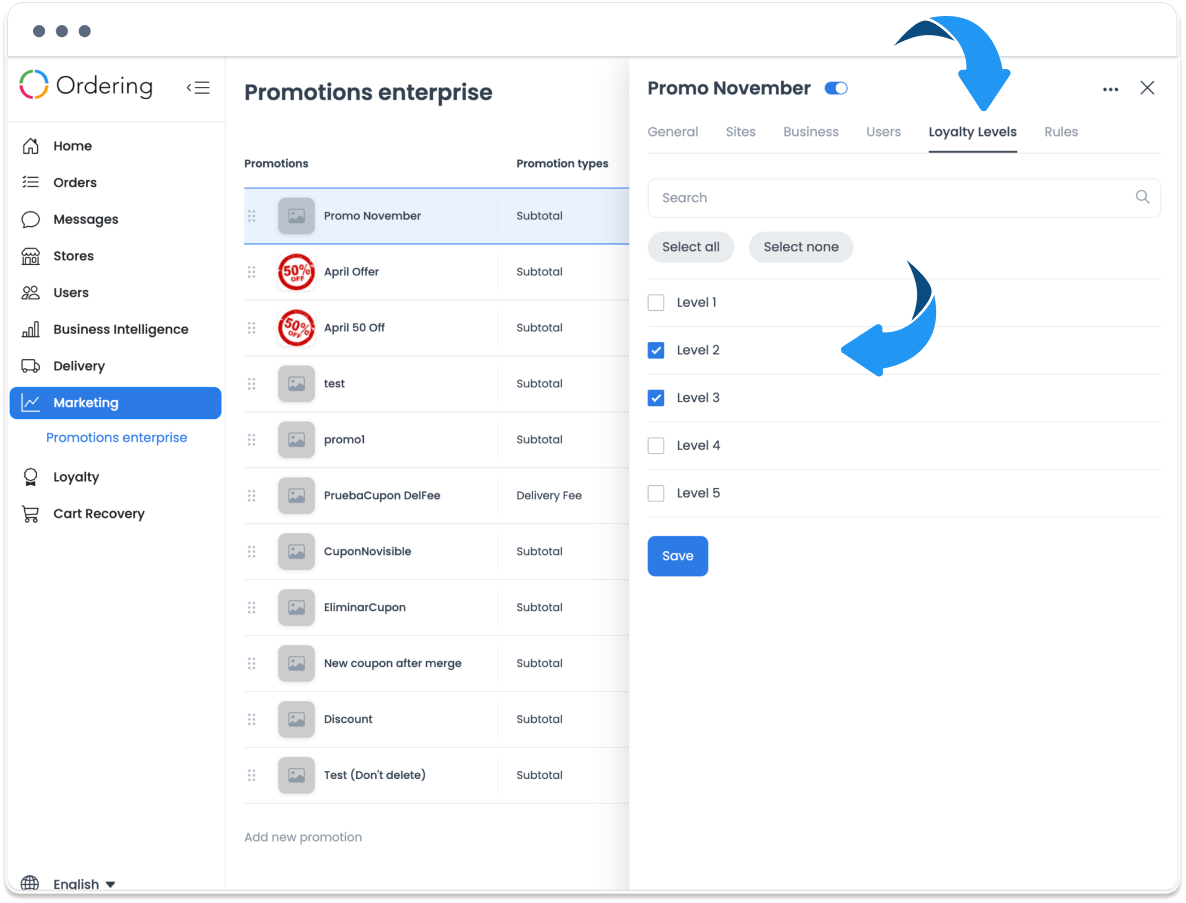 Just check the rules that appear in the system automatically; if they are as needed, give SAVE; if not, change what you require.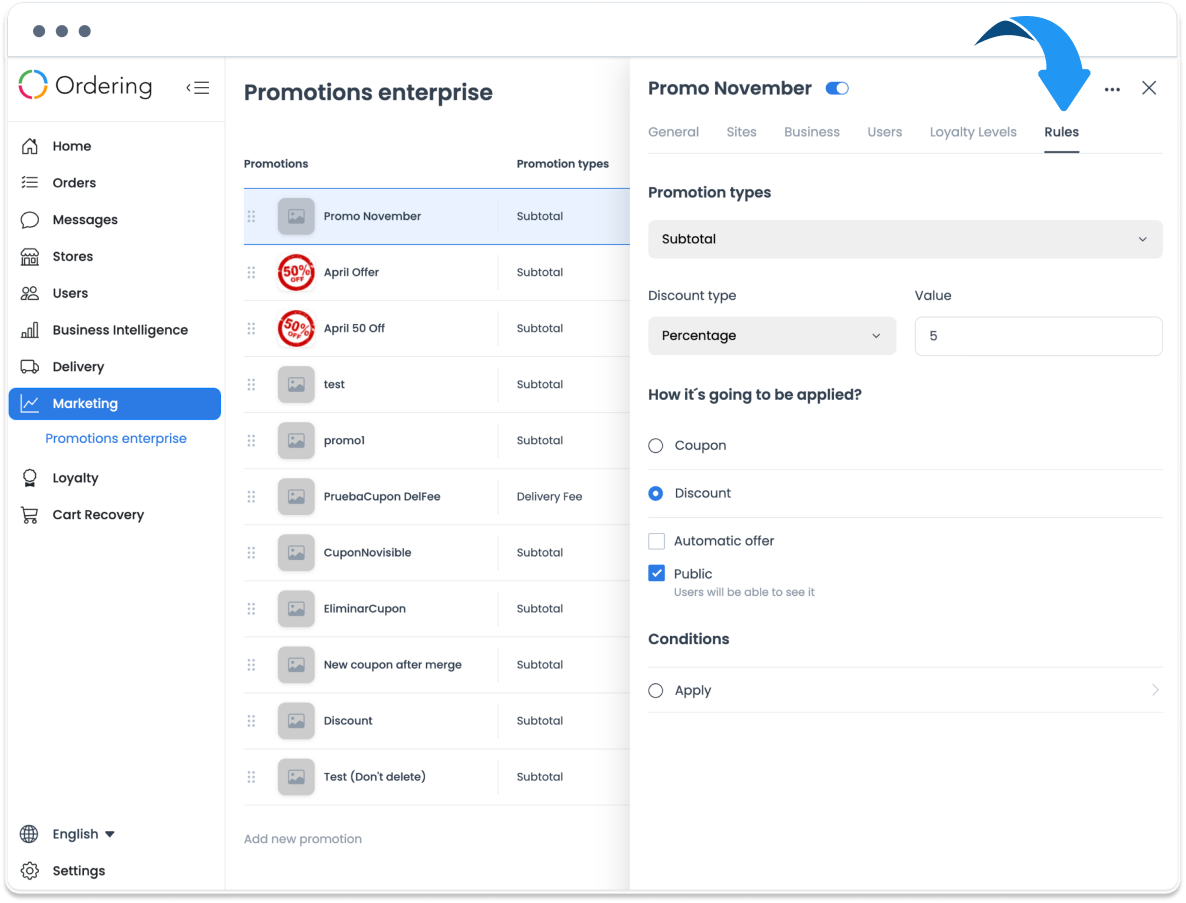 You have one more configuration so that your users are the happiest and always return to your business.

As Always, Happy Ordering.
www.ordering.co