You will have the opportunity to see your clients' reviews on your dashboard.
Go to your dashboard, and click on Business Intelligence>Reviews Manager>Customers.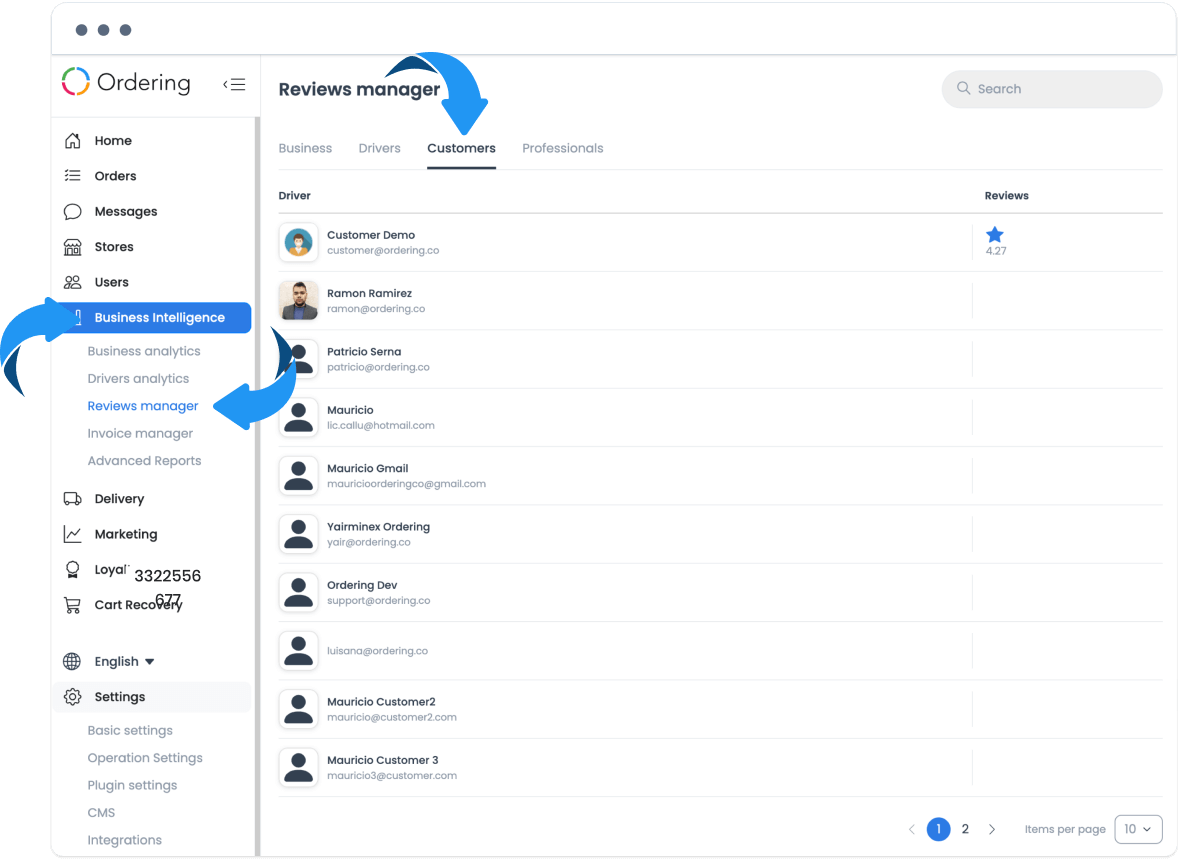 Choose the client you want to see the reviews of.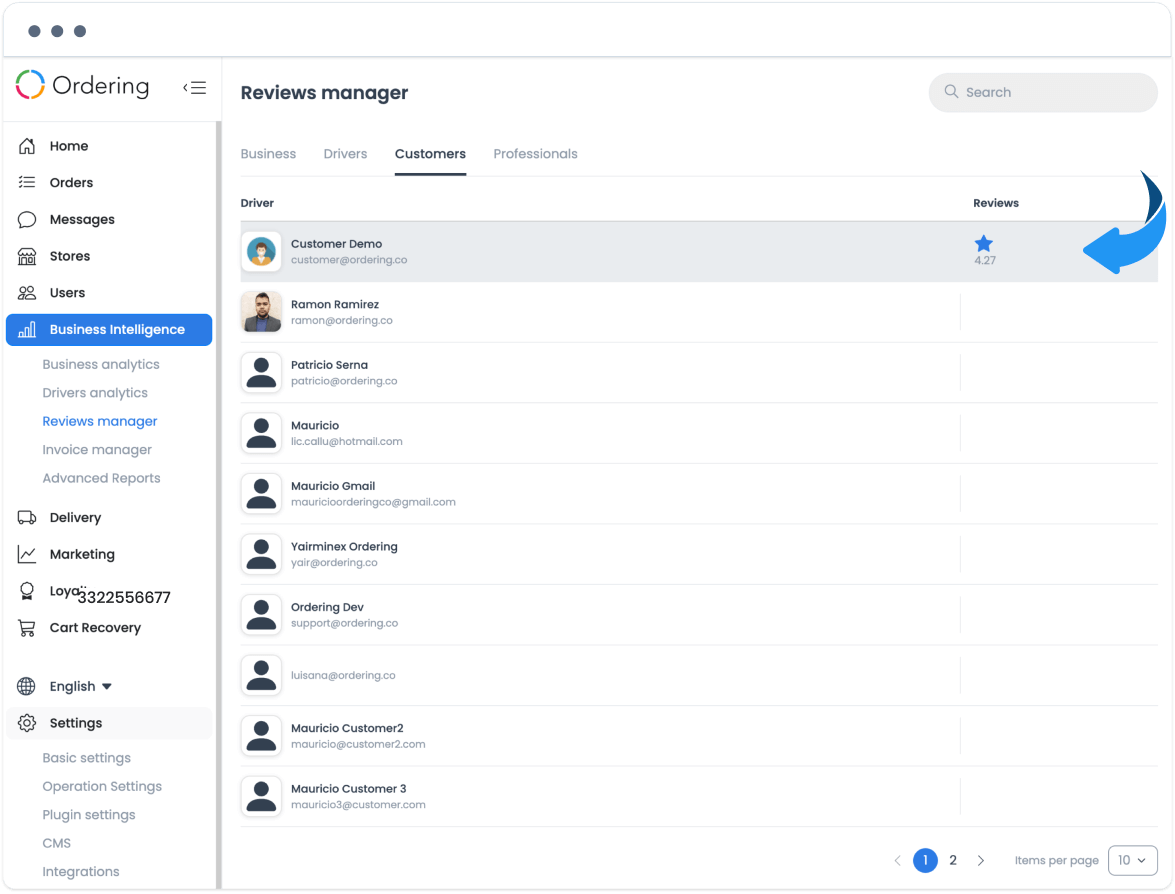 When you click, you will see all the reviews this client has had; here, you can know if he is a good client or if he has had a problem with any of the deliveries or the driver, even with you.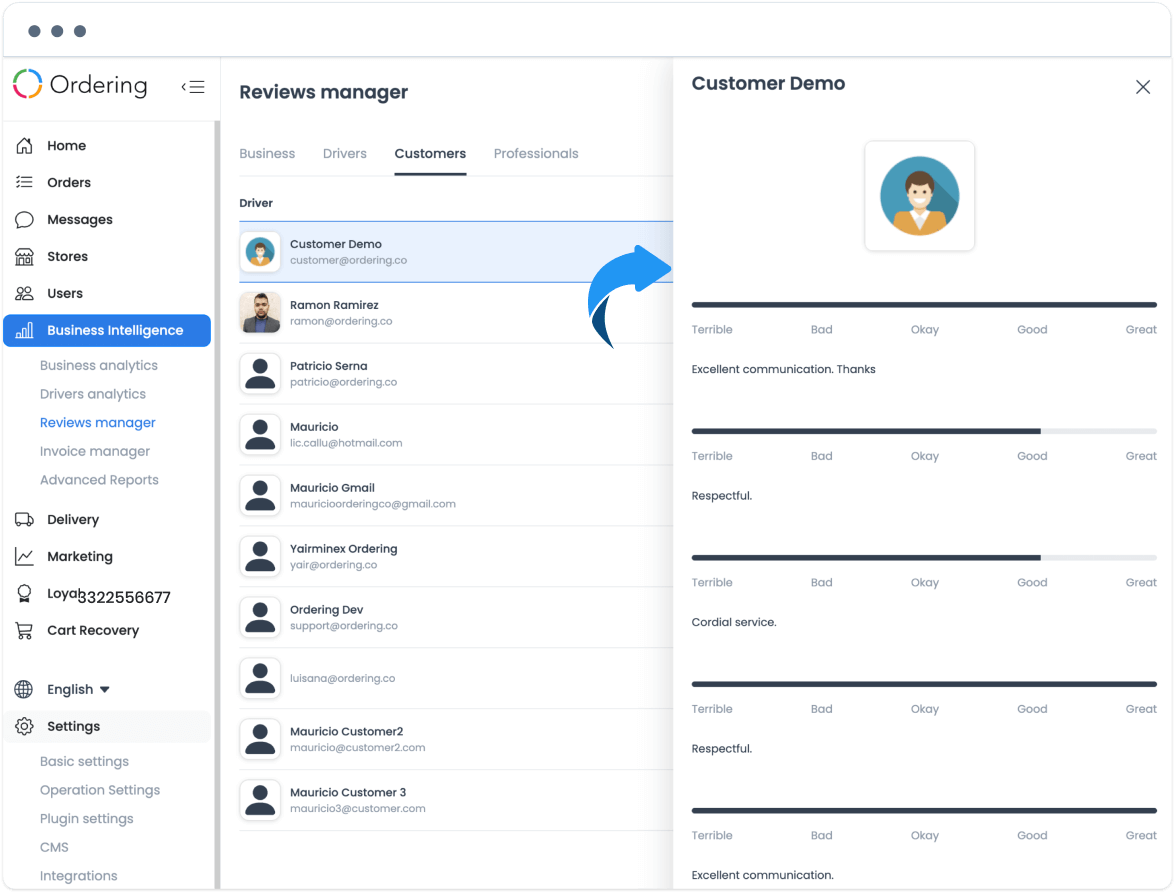 Easy right? Remember that you have all the tools to do your business the best with Ordering.

As Always, Happy Ordering.
www.ordering.co